Alumni Spotlight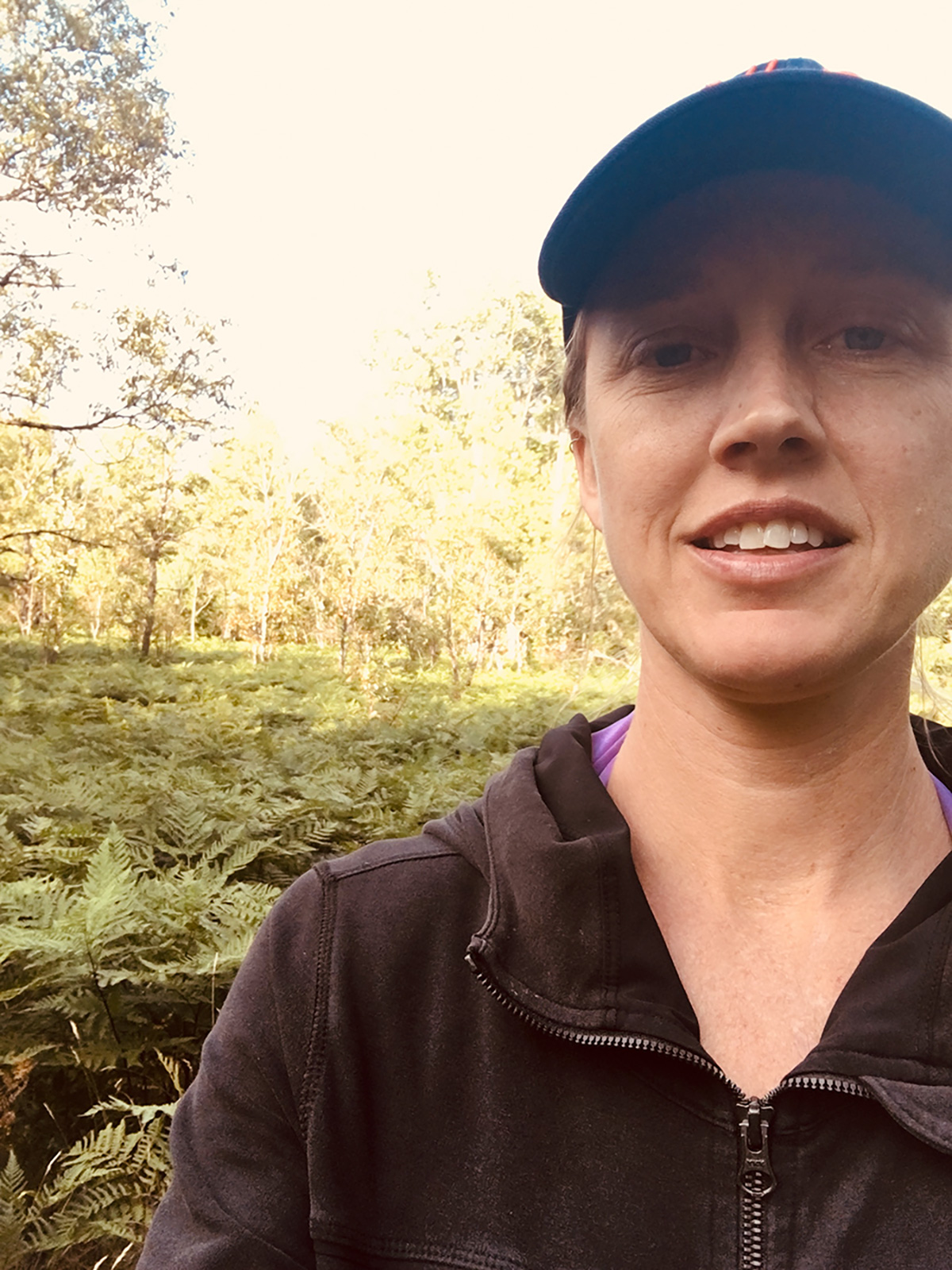 Nikkole Turner
Girl Scout Camp of Middle TN - Nutrition Department
MS - Environmental Nutrition '20
Why did you choose the University of Memphis?
University of Memphis was the only university with a degree in the state of Tennessee that offered a very specific set of studies that fit with what I was looking for.
Why did you choose your major?
I was looking for a degree that included nutrition as well as considered environmental and agricultural issues. The Environmental Nutrition degree was perfect for my work and what I hoped to further my studies in.
What was your experience like in the College of Health Sciences?
I loved the staff and the experience. It was one of the best few years of my life. Focusing my research and studies on what I really wanted to learn. I was so excited to be working on my master's through this program and the College of Health Sciences.
Was there any particular faculty or staff member from our college that made an impact on you and how/why?
Dr. Roach, the lead professor and the one who developed this program. Coming from an RD background she had a deep connection with nutrition but realized that agriculture and environmental issues also shape our food policy and experience. She felt that this degree was needed and it is! So grateful to her and this program.
What were your favorite classes and/or activities?

There are many classes that I loved! I loved studying cultural food practices. I also loved digging deep into the issue we hear about in our agricultural and food supply chain. I think my favorite was Humanitarian Nutrition where we learn about all the different organizations and cultures around that world that are fighting hunger issues.
How did our college prepare you for your career?
I am enjoying my time right now gaining experience and seeing all the different types of jobs that my degree can support.
What is a day in the life of your career like?
I am currently working in the nutrition department at a summer camp designing menus to meet the nutritional needs of the campers. I also am researching how to consider the environment in our food purchases and how to increase more local and regional sourcing at the camp.
What's your favorite memory from the UofM and/or the College of Health Sciences?
I took a summer semester food policy class and got to interview some top policymakers with regard to food security in our country. My most memorable experience with that class is that my question was selected during our interview session.
What advice would you give current or incoming students?
I would say take this degree and make it your own. You can decide the topics and research you would like to do, so take that opportunity to really dig down into the information you would like to understand.
Why would you recommend the College of Health Sciences?
I believe that our country is in desperate need of reform to improve our overall health as a country and the College of Health Science is the place where this can happen.
If you could go back, what would you do differently?
I have no regrets!
Did you do an internship? If so, where and what was it like?
My internship was very tricky since it was at during COVID, but I found great organizations that had virtual opportunities for me to help. I helped organize the TN Local Food Summit's first ever virtual experience in 2020. This organization is 10 years running. And through that, I was invited to attend the Caney Fork Farms summit, a regenerative farm owned by Al Gore.