Memphis Student Profile: Richard Vernon White III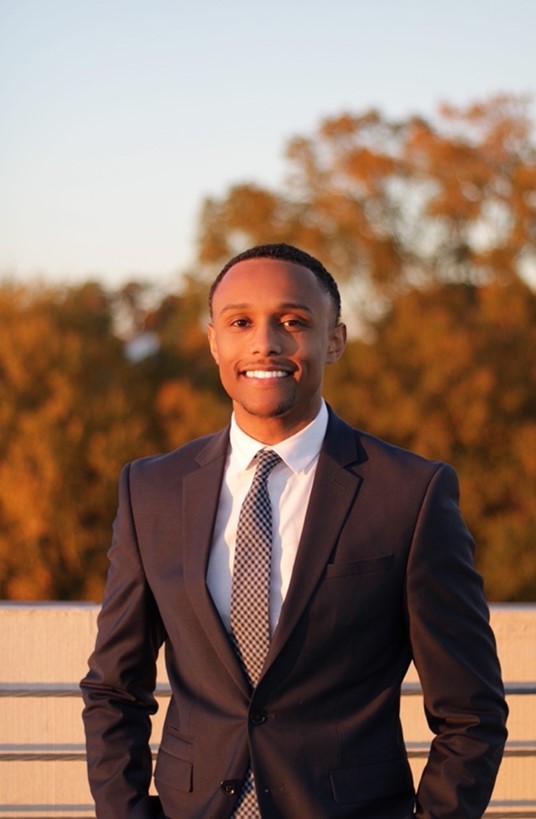 Motivation. Richard Vernon White III found his and used it to help him focus on the finish line.
White sees being a nurse as an opportunity to make a lasting impact on all aspects of a patient's health and wellbeing. And, after his father died in November 2018 from a heart attack due to diabetes complications, his appreciation for nursing grew.
"He is my why for pursing a nursing degree," said White, who was born and raised in Memphis and currently lives at home with his mother. "My goal is to obtain my BSN in nursing to make him proud and to prove that men of color can succeed in the healthcare field."
He is set to fulfill the first part of his goal on Dec. 12, 2021, his graduation day from the Loewenberg College of Nursing. There to cheer him on will be his mother, Eldra, and older sister, Maya, who is currently in her last year at Howard University College of Dentistry.
Known as Ricky, White is considered personable, easy going and fun to be around, as well as caring to others. These are traits that will serve him well as a nurse.
"I plan on working at a well-established hospital in the emergency department to attain much knowledge and practical skills and be able to apply it beyond the hospital setting," said White, who has been offered a position in the emergency department at Baptist Memorial Hospital-Memphis.
LCON has prepared him to confidently begin his after-graduation path. With its diverse student population, the college has all the tools necessary to build a great foundation and prepare students for a fulfilling nursing career.
"LCON has prepared me for my future by teaching me the importance of going above and beyond. When you utilize this mentally and work ethic, it doesn't to go unnoticed in this field," White said.
To build upon his skills and knowledge set, he said he would like to one day be a travel nurse so he can learn more about advancements and ways of practice in different regions of the United States.
After gaining valuable experience, he would like to go back to college and earn a nurse practitioner degree.
White said he enjoyed his time at LCON. Although he saw many challenges, his time in college was memorable because it was filled with new, long-lasting friendships and personal growth.
"My father's passing affected me and school a great deal. I had to retake one of my classes and was just overall not in a good headspace at the time," he said. "What helped me through it was my support system and faith. Believing he was in a better place watching over me was comforting."
White said friends, family and others who encouraged and rooted for him were the source of motivation he needed to keep going.
"I would tell a potential nursing student to establish your "why" for wanting to be a nurse. Use that to drive you to becoming the best nurse you can possibly be. You'll go through a lot of adversity in nursing school but as long as you stay true to yourself and your "why" it'll all be worth it in the end."