Prospective Students
Below are just a FEW of the reasons we think you'll love LCON and fit right in with our talented students and renowned faculty. Be sure to check out our Programs pages to learn more about the program that will be the best fit for you.
State-of-the-Art Resources
As a student in the College of Nursing, you have access to state-of-the-art technology and resources in our new Community Health Building. Everything you need to succeed is contained within our LCON home, including a library, study areas, food court, computer labs, training labs and more. We have eight teaching labs with fully-functioning simulator manikins that allow students to practice inserting IVs, checking blood pressure and even delivering a baby. All beds and tools are the same used in hospitals, so students learn in a real-world setting.
Friends for Life
"At LCON you don't feel like you are by yourself. There is
always someone to help guide you whether it's from
students, teachers to administration. We are all in this
together. " -Rougui Barry
One thing that separates the nursing major from other degree programs is the sense of connection and closeness amongst students. Although it's a challenging major, you always have the same group of classmates that are right there beside you, from your first day of orientation until your pinning ceremony. But you don't spend all of your time studying together. The best ways to make connections with fellow students is to get involved in a student organization and attend college and campus events throughout the year.
Mark your calendar for these events >
Unmatched Opportunities
LCON is located in the heart of the 25th largest city in the United States, providing unparalleled opportunities for success. Memphis has a robust healthcare community including 25 hospitals and one of the world's leading healthcare research facilities.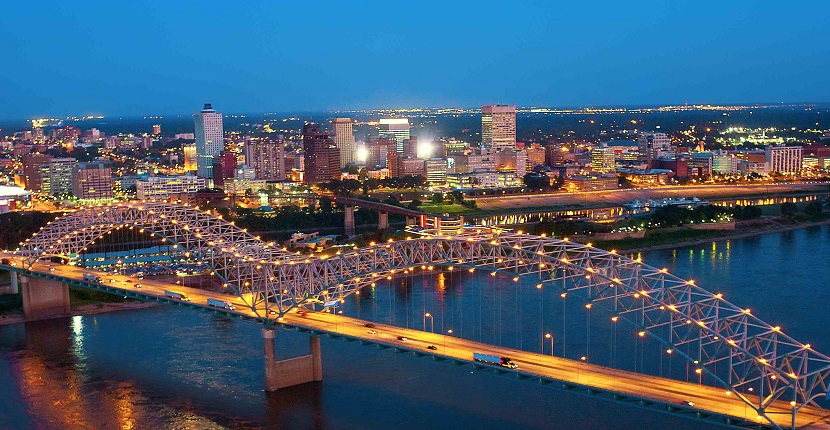 Applying to Nursing School 101
The thought of applying to nursing school may seem a little overwhelming, but we're here to help! One of the most important things to remember is that applying is a two-step process. You must first apply and be accepted to the University of Memphis (if you are not a current student), and then you must apply separately to the Nursing Program. We tell you all about that on our "Apply Now" page.
You should be worried about which color stethoscope you should get, not how to pay for school (Tiger Blue is the answer to the stethoscope question...). So LCON has numerous scholarships available to current nursing students. Browse available scholarships and financing options >
For more information, contact jnwhttkr@memphis.edu.