The Environmental Health Laboratory (EH Lab) in the School of Public Health is equipped with state-of-the-art instruments for environmental health research and training. The Lab has three major components that serve sampling and analysis for a wide range of physical, chemical, and biological agents in the environment.
---
Chemistry Component
Robison 333
The lab is optimized to analyze a wide range of organic chemicals in air, water, dust, and soil.
Major equipment includes:
Thermal desorption–gas chromatography/mass spectrometry (TD-GC/MS)

Analysis of volatile organic compounds (VOCs)

Accelerated solvent extractor (ASE)-GC/MS
High-performance liquid chromatography (HPLC) with diode-array detector (DAD)

Analysis of low- and high-molecular organics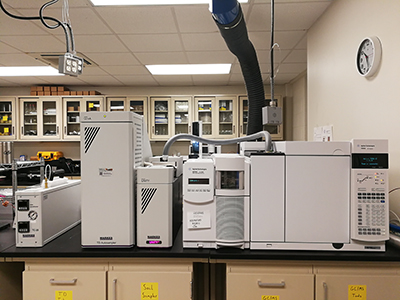 ---
Microbiology Component
Robison 325
The lab is able to analyze biological agents in air, water, dust, soil, and human specimens:
Bacteria and other microbes
Human and animal tissue culture
Microbiome and metagenomics
Antibiotic resistance genes (ARGs)
Allergens, and other agents
Major instruments include:
quantitative PCR (qPCR)
inverted EVOS-FL fluorescence microscope
EVOS-XL brightfield microscope
SpectraMax M3 multi-mode reader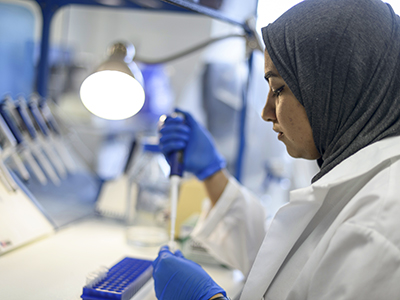 ---
Physical and Analytical Component
Robison 335
This lab houses an HPLC/DAD system and multiple low-temperature freezers. It can be used for analysis of high-molecule compounds and storage of biological specimens.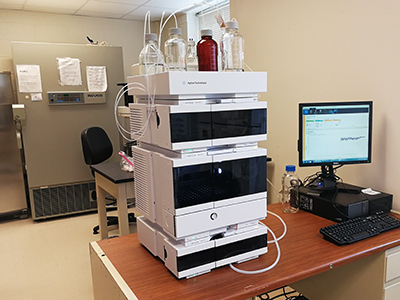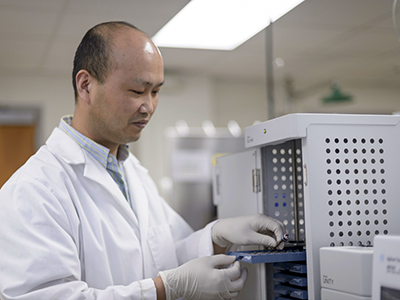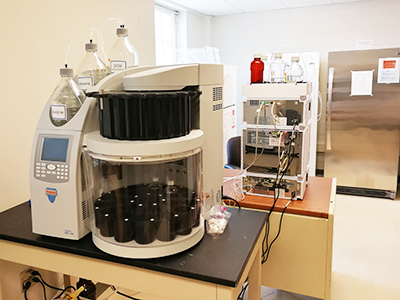 ---
For more information or to utilize the lab, contact:
Dr. Chunrong Jia
Office: Robison 337
Phone: 901678.2655
E-mail: cjia@memphis.edu