Study at CERI
research that appeals to you, in a collegial and supportive environment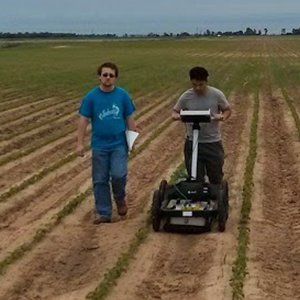 At CERI, we bring the added excitement of on-site data collection from two large seismic networks and a GPS network in the central part of the country, deployment of instruments following felt earthquakes, and frequent interaction with visitors from other institutions and government agencies. CERI is the place to be for a graduate student in geophysics!
CERI offers two graduate degrees: Master of Science (M.S.) in Earth Sciences with a concentration in Geophysics, and Doctor of Philosophy (Ph.D.), also in Earth Sciences with a concentration in Geophysics.
What can you expect?
You can select the research project you find most exciting, and a temporary committee will be assigned to you based upon your research preference. You 'll discuss potential research projects with all of our faculty members and select your favorite as well as your thesis/dissertation advisor.
Graduate Studies in Geophysics at CERI
All of our students are fully funded on Research Assistantships for the duration of their studies. We interact with the departments of Earth Sciences and Civil Engineering to provide exceptional research opportunities. Please visit our Research Areas page to find information about projects that interest you.
We want our students working on projects that interest them the most and we strongly encourage students to work together.
Where do our students go from here?
Our M.S. and Ph.D. graduates have a high success rate obtaining jobs in the profession, including:
Major oil companies
Oil related industries
University faculty members, staff members, and post docs
Summer internships with major oil companies
The strong background in geophysics that you will receive at CERI will make you an excellent candidate in the estimation of potential employers.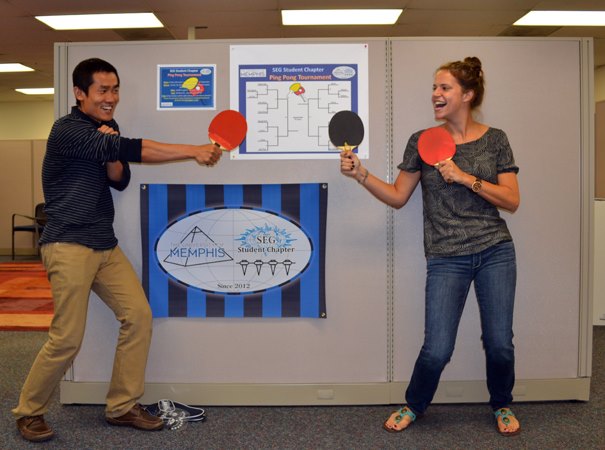 CERI's excellent faculty and set of courses will provide you with a broad background in geophysics and facilitate employment in the geophysics profession of your choice. Join us and experience the excitement and comradery of a vibrant research center!
Students interested in graduate studies in geology, geography or archaeology should visit the Department of Earth Sciences website.
Financial Aid
Full (12 month) Research Assistantships to CERI graduate students with a CERI faculty member as their primary thesis/dissertation advisor
Palisades Geophysical Fellowship to an outstanding first year graduate student
Please contact Michelle Smith for more information regarding financial support.
Contact us here to request more information on graduate studies and research opportunities or call CERI at 901.678.4884.