CERI Graduate Admission and Support
Funding and facilities are provided for graduate students interested in geophysics and engineering seismology.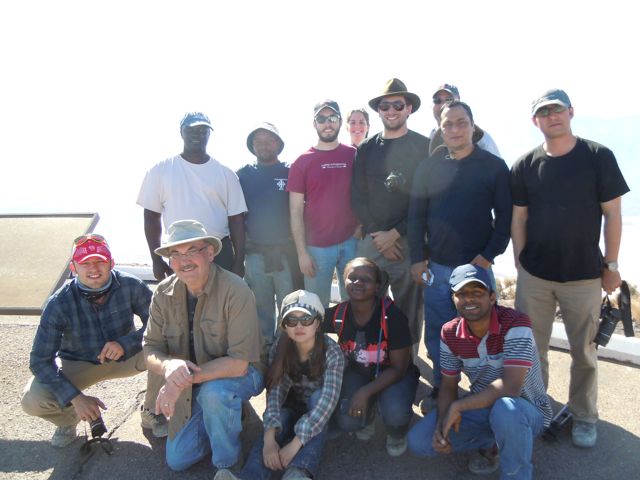 The Center for Earthquake Research and Information (CERI) offers two graduate degrees: Master of Science (M.S.) in Earth Sciences with a concentration in Geophysics, and Doctor of Philosophy (Ph.D.), also in Earth Sciences with a concentration in Geophysics. Graduate faculty members at CERI have diverse research interests covering the major aspects of geophysics and engineering seismology.
All graduate students at CERI receive full (12 month) Research Assistantships at competitive funding levels. A strong foundation in mathematics and science is an important prerequisite for admission and funding considerations. We welcome students with backgrounds in many of the STEM disciplines including:
Physics
Engineering
Computer science
Mathematics
Geology
Earth sciences
Applicants must apply to both the University of Memphis Graduate School and CERI (application) to be considered for admission and Research Assistantship support. If you are interested in the engineering seismology graduate program and wish to enter through Civil Engineering, please contact the Civil Engineering Graduate Program Coordinator, Dr. Roger Meier.
Contact persons for the CERI Graduate program are:
Eunseo Choi, PhD.
Graduate Program Coordinator
901.678.4923
echoi2@memphis.edu
Michelle Smith
Academic Services Coordinator
901.678.4884
mesmith@memphis.edu
Please contact us for more information.
We strongly urge prospective students to contact faculty members and graduate students at CERI to become familiar with active research projects and the working environment. Also visit us on Facebook.

All graduate students must comply with the general requirements of the Graduate School (see Admissions Regulations, Academic Regulations, and Minimum Degree Requirements) as well as the program requirements of the degree being sought.
Please submit your application by:
January 15 for the following fall semester,
September 15 for following spring semester.
for timely processing, However later submission is permitted.