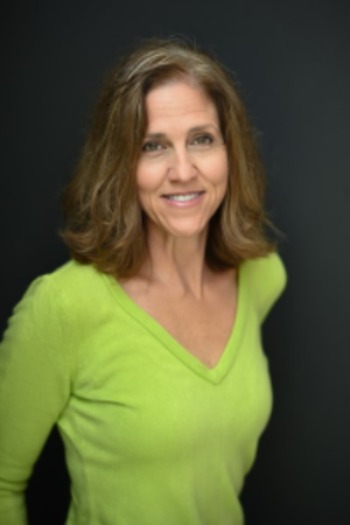 Joy V. Goldsmith
PROFESSOR (COMMUNICATION STUDIES)
Email
jvgldsmt@memphis.edu
Office
Art & Communication Bldg 235
Office Hours
Contact for office hours
About
Joy V. Goldsmith, PhD, conducts research about health communication science, specifically in the context of serious and chronic illness. Her numerous books and articles in clinical as well as communication journals address health literacy, communication pedagogy, oncology nurse communication, interprofessional communication in health care, and family caregiver communication. CommunicateComfort.com, a long-time initiative of Dr. Goldsmith, serves to house and disseminate a range of research interventions and curriculum for healthcare providers. COMFORT training has occurred through nationally funded training courses as well as in healthcare systems, in addition to provider training programs at the undergraduate and graduate levels. Goldsmith is the co-author of seven books, with the last four published with Oxford University Press. Joy is the Founder and Co-Director of the University of Memphis Center for Health Literacy and Health Communication. The CHLHC develops and pilots interdisciplinary communication interventions, disseminates communication approaches and tools, and researches outcomes associated with health literacy and health communication across disease contexts and populations. She also serves as an Affiliate Faculty member in the School of Public Health.
Education
PhD, University of Oklahoma
MS, Southern Illinois University
BA, Bethel College
Sample Publications
Kim, H., Mahmood, A., Goldsmith, J., Chang, H., Kedia, S., Chang, C. (Epub ahead of print). Access to broadband Internet and its utilization for health information seeking and health communication among informal caregivers. Journal of Medical Systems. doi: 10.1007/s10916-021-01708-9
Wittenberg, E., Goldsmith, J. V., Chen, C., Prince-Paul, M., & Johnson, R. R. (Epub ahead of print). Opportunities to improve COVID-19 provider communication resources: A systematic review. Patient Education and Counseling. doi: 10.1016/j.pec.2020.12.031
Wittenberg, E., Goldsmith, J. V., Prince-Paul, M., & Beltran, E. (In press). Communication and competencies across undergraduate BSN programs and curricula. Submitted October 19, 2020 to Journal of Nursing Education.
Wittenberg, E., Goldsmith, J.V., & Parnell, T. A. (2020). Development of a communication and health literacy Curriculum: Optimizing the informal cancer caregiver role. Psycho-Oncology.10.1002/pon.5341
Wittenberg, E., Kerr, A., & Goldsmith, J. V. (In press). Family caregivers' perceived communication self-efficacy with physicians. Palliative & Supportive Care.