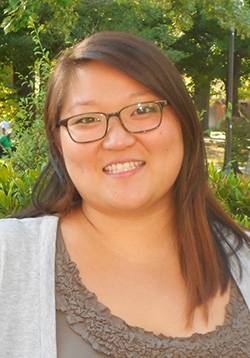 Scarlett L. Hester
PhD Graduate Student, DEPARTMENT OF COMMUNICATION
Email
slhester@memphis.edu
About
I am currently pursuing my Doctoral degree with an emphasis in rhetoric. My research utilizes critical rhetorical criticism to analyze popular culture and mediated texts to interrogate the intersections of race, gender, and sexuality while paying particular attention to notions of masculinity and voice(lessness). I am a member of NCA, SSCA, and was inducted into Lambda Pi Eta as an undergraduate during my time at High Point University. I have served as a peer reviewer and panel chair for both CSCA and NCA and have presented my work at the annual conferences for NCA and SSCA. Upon earning my PhD from the University of Memphis, I hope to further pursue my career as an educator at the collegiate level.
In my free time I love to bake, run, kickbox, and spend time volunteering as a mentor with Big Brothers/Big Sisters of the Mid-South.
Education
PhD (in progress) – Rhetoric, Politics, & Society, University of Memphis
MA – Communication Liberal Arts and Sciences, Ball State University
BA – Media Studies, Journalism, & English Writing, High Point University
Experience
I am a current graduate teaching assistant for the Department of Communication. In the past I have served as the Graduate Assistant Director for the Center for Writing and Communication at the University of Memphis. I was also a graduate teaching assistant at Ball State University and a research assistant for IU Health Ball Memorial Hospital Family Medicine Residency Center in Munice, IN.
Honors and Awards
USC Annenberg Summer Institute on Diversity in Media & Culture, Participant
John Angus Campbell Award for Excellence in Teaching, University of Memphis, Communication Studies
Outstanding Graduate Colleague, Ball State University, Communication Studies
Research
Critical Rhetoric, Intersectionality, Masculinity, Voice