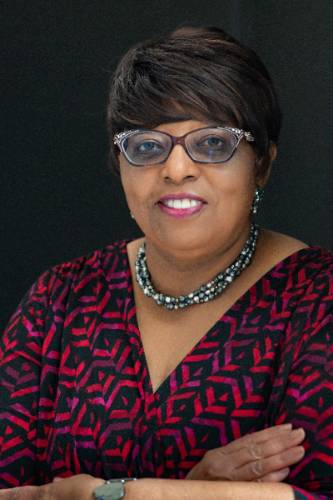 Katherine G. Hendrix
PROFESSOR (COMMUNICATION STUDIES)
Email
khendrix@memphis.edu
Office
Art & Communication Bldg 245C
Office Hours
Contact for office hours and appointments.
About
I am an instructional communication scholar with a broad teaching range including argumentation, interpersonal and intercultural communication, and qualitative research methods. Given this, I am dedicated to the scholarship of teaching and study professor and graduate teaching assistant (GTA) communication contributing to their classroom credibility. The pedagogical contributions of and challenges faced by professors and GTAs of color are of particular interest to me—including international graduate teaching assistants with English as a Second Language who teach oral performance courses. In addition, I employ a critical approach to investigating the implicit rules and issues of power associated with conducting academic research and the publication process. I love growing roses, photography, and serving as a stewardess at my church where my duties include serving communion. When I grow up, I want to be a wedding photographer.
Education
B.A. Speech Communication, California State University, Fresno
M.A. Rhetoric, University of California, Davis
Ph.D. Speech Communication, University of Washington
Sample Publications
Hendrix, K. G. (2021). There are no awards for surviving racism, sexism, and ageism in the academy: Contemplations of a senior faculty member. Communication and Critical/Cultural Studies Journal (published online January 2021)
Hendrix, K. G. (2020). Disrupting institutional erasure: Organizational exit, remembrance, value, and the need to matter. Gender, Work, and Organizations,
https://doi.org/10.1111/gwao.12609 (currently published online in EarlyView)
Hendrix, K. G. (2020). When teaching fails due to third-party interference: a blackgirl warrior's story. Communication Education, 69:4, 414-422, doi: 10.1080/03634523.2020.1804067
Hendrix, K. G. (2020). The Lone Ranger, Tonto, and Katherine: What is the script for a senior faculty member? Qualitative Inquiry, 26(3–4), 379–387. https://doi.org/10.1177/1077800419838588 (published online March 29, 2019)
Rudick, C. K., Zoffel, N., & Hendrix, K. G. (2020). Engage and activate: Navigating college and beyond.
San Diego, CA: Cognella Press.