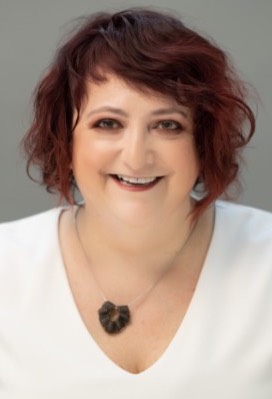 Marina Levina
PROFESSOR (COMMUNICATION STUDIES) AND DIRECTOR OF GRADUATE STUDIES
Email
mlevina@memphis.edu
Office
Art & Communication Bldg 245
Office Hours
Contact for office hours and appointments.
About
Dr. Levina's research is based in critical/cultural studies, media studies, and critical rhetoric with the focus on intersectional and interdisciplinary theoretical frameworks. Her program of research examines the "in-between" spaces in which difference changes and shifts depending on metaphors, affects, and language broadly defined. It tackles multiple identity categories, such as gender, ability, sexuality, and race. Dr Levina specifically examines how media texts and rhetorical utterances construct bodies as normal/abnormal, healthy/unhealthy, and monstrous/human. Her research is divided into three interrelated parts: 1) critical rhetoric of health with a focus on metaphors of disease, difference, and citizenship; 2) critical/cultural studies of monstrosity with a focus on mediated representations of monstrosity; 3) critical whiteness studies with a focus on metaphorical and emotional dimensions of whiteness.
Dr. Levina has done extensive research in cultural meanings of disease, health, and pandemics, resulting in the book Pandemics and the Media (2015) and an edited collection Biocitizenship: The Politics of Bodies, Governance, and Power (2018). Her work in cultural meanings of monstrosity resulted in a field-defining collection Monster Culture in the 21st Century (2013) and other pieces. Her research on health and technology includes a special journal issue "The Silicon Valley Ethos: Tech Industry Products, Discourses, and Practices" for Television and New Media. Dr. Levina has written extensively on COVID-19 pandemic resulting in two special issues of the Communication and Critical/Cultural Studies journal and several other pieces. In her work on whiteness, Dr. Levina particularly interested in affects and meanings of violence. That work resulted in a special journal issue on cruelty for Communication and Critical/Cultural Studies and articles such as "Whiteness and the Joys of Cruelty," "Under Lenin's Watchful Eye," and "The Labor of Consent: Affect, Agency, and Whiteness in the Age of #metoo."
Dr. Levina is currently working on several pieces inspired by her experiences as an Ukrainian Soviet refugee. These include a study of horror film representations of refugee experience; an piece on the affects of imperialism and trauma in diaspora communities; and a study of President Zelensky's speeches.
Dr. Levina is co-editor of Horror and Monstrosity Studies book series from the University Press of Mississippi. You can find more of her work at https://memphis.academia.edu/MarinaLevina
Education
Ph.D. in Communication, University of Illinois at Urbana-Champaign, 2006
M.A. in Communication, University of Pennsylvania, 2000
B.A./B.S. in Political Science and Psychology, University of Illinois at Urbana-Champaign, 1997

Sample Publications
Levina, Marina. "Whiteness and the joys of cruelty." Communication and Critical/Cultural Studies 15, no. 1 (2018).
Dubrofsky, Rachel E., and Marina Levina. "The labor of consent: affect, agency and whiteness in the age of# metoo." Critical Studies in Media Communication 37, no. 5 (2020): 409-423.
Levina, Marina. "Queering Intimacy, Six Feet Apart." QED: A Journal in GLBTQ Worldmaking 7, no. 3 (2020).
Christensen, Kyle, and Marina Levina. "Saving white women: vulnerability and the immobilized body in Don't Breathe (2016)." Communication and Critical/Cultural Studies 19, no. 3 (2022)
Levina, Marina. "Epidemiology as methodology: COVID-19, Ukraine, and the problem of whiteness." Communication and Critical/Cultural Studies, 19(2), 2022.
Tabrizi, Hannah, and Marina Levina. "Conceptualizing "the end" of COVID-19: temporality and linear mobilization toward health." Review of Communication 22, no. 2 (2022).