Fall 2020 New Faculty and Staff
Dr. Thouraya Al-Nasser
Visiting Clinical Assistant Professor, Applied Behavior Analysis, ICL; Director of UMBRELLA (Autism clinic on campus)
Previous Position: Dr. Al-Nasser received her PhD in Psychology with emphasis on Behavior Analysis from the University of Nevada, Reno where she served as the Director for the on-campus clinic for adults diagnosed with Autism or/and Intellectual disability.
Fun Fact: She is a great cook and bakes the most delicious pita bread yet cannot bake a cake if not from a box
Teaching Focus/Research Interests: Staff and Parent training and investigating implicit and explicit bias attitudes utilizing Mixed-Trial Implicit Relational Assessment Procedure (MT-IRAP) and (IRAP).

Dr. Ashley Batastini
Assistant Professor, Counseling Psychology, CEPR
Previous position: Assistant Professor in Counseling Psychology at the University of Southern Mississippi
Fun Fact: Ashley has 20 tattoos (and counting).
Teaching Focus: Dr. Batastini enjoys teaching courses on psychological assessment to include testing of cognitive abilities and personality functioning.
Research Interests: Dr. Batastini's research focuses on developing and exploring innovative intervention strategies for criminal justice-involved populations that aim to improve mental health, behavioral, and systemic factors associated with continued antisocial conduct.

Dr. Frances Ellmo
Visiting Assistant Professor of Counseling, CEPR
Previous position: Graduate Research Assistant and Doctoral Student at the University of Memphis
Fun fact: Frances is a big animal lover. She's fostered and helped find homes for dozens of stray dogs!
Teaching Focus: Dr. Ellmo enjoys teaching clinical counseling courses as well as supervising practicum and internship students through their fieldwork experience courses.
Research Interests: Dr. Ellmo's research revolves around the intersection of trauma, addiction and the criminal justice system. She focuses on intervention outcomes for justice-involved individuals, as well as counseling student beliefs, knowledge and skills when working with justice-involved clients.

Dr. Anna Falkner
Assistant Professor of Elementary Social Studies, ICL
Previous position: Assistant Instructor for Elementary Social Studies Methods
Fun Fact: Anna loves reading fantasy, sci-fi, and speculative fiction.
Teaching Focus: Culturally sustaining pedagogy, student inquiry, collaboration & student agency.
Research Interests: Dr. Falkner's research examines how young children learn about critical social issues such as race/racism and intersects with critical civics education. She uses critical, multi-vocal video-cued ethnography to explore how children understand their civic roles.

Dr. Eli Jones
Assistant Professor, CEPR
Previous position: Assistant Professor, Teacher Education, Leadership & Counseling, Columbus State University
Fun Fact: Eli has five kids, all boys, and together they've amassed an extensive Lego collection.
Teaching focus: Research methods, quantitative data analysis and statistics, assessment and measurement.
Research Interests: Dr. Jones's research centers on performance assessments and evaluation in education, rater-mediated assessments, psychometric properties of educational measurements, polytomous item response theory models, and Rasch measurement.

Dr. Sandra Nichols
Professor and Chair, ICL

Dr. S. Mia Obiwo
Assistant Professor of Early Childhood Education, ICL
Previous Position: Previously served as a PhD Candidate, Graduate Research Assistant, and Adjunct Professor at Georgia State University in Atlanta.
Fun Fact: Mia is a self-proclaimed thrift and bargain connoisseur.
Teaching Focus: Dr. Obiwo's teaching focuses on socio-cultural child development, PK-3 education, early literacy & culturally responsive pedagogy.
Research Interests: Dr. Obiwo's research centers around teacher preparation and support for urban schools, urban teacher dispositions, school-university partnerships, humanistic education and racial educational equity.

Dr. Nichelle C. Robinson
Director of Teacher Education and Clinical Practice
Previous Position: Associate Professor and SOE Diversity Officer, University of Mississippi.
Fun Fact: Nichelle's retirement job is yoga instructor.

Dr. Wesam Salem
Clinical Instructor, ICL
Previous position: Adjunct Instructor at the University of Memphis
Fun Fact: Students in the first Physics class she taught were only three years younger than her.
Teaching Focus: Preparing students to teach elementary and middle school math conceptually through high leverage practices and equity and social-justice oriented activities.
Research Interests: Dr. Salem's research focuses on examining students' mathematics identity development through sociopolitical context, teaching mathematics with equity and social justice orientation and postcolonial and posthuman qualitative research.

Dr. Crystal White
Clinical Instructor of Human Development, CEPR
Previous Position: Adjunct Professor, Clinical Site Supervisor, and Doctoral Candidate at the UofM. Also previously served as a middle and high school ELA teacher.
Fun Fact: Crystal enjoys writing poetry, creating Hip Hop songs, playing chess, and traveling. She once lived in Munich, Germany as an ambassador.
Teaching Focus: Human Development, the Psychology of Sex, Hip-Hop Based Education and Urban Education.
Research Interests: Arts-Based Research, Critical Race Feminism, Critical Social Media Literacy, Ethnic Identity Studies, Hip-Hop Feminism and Qualitative Research Studies.
New Position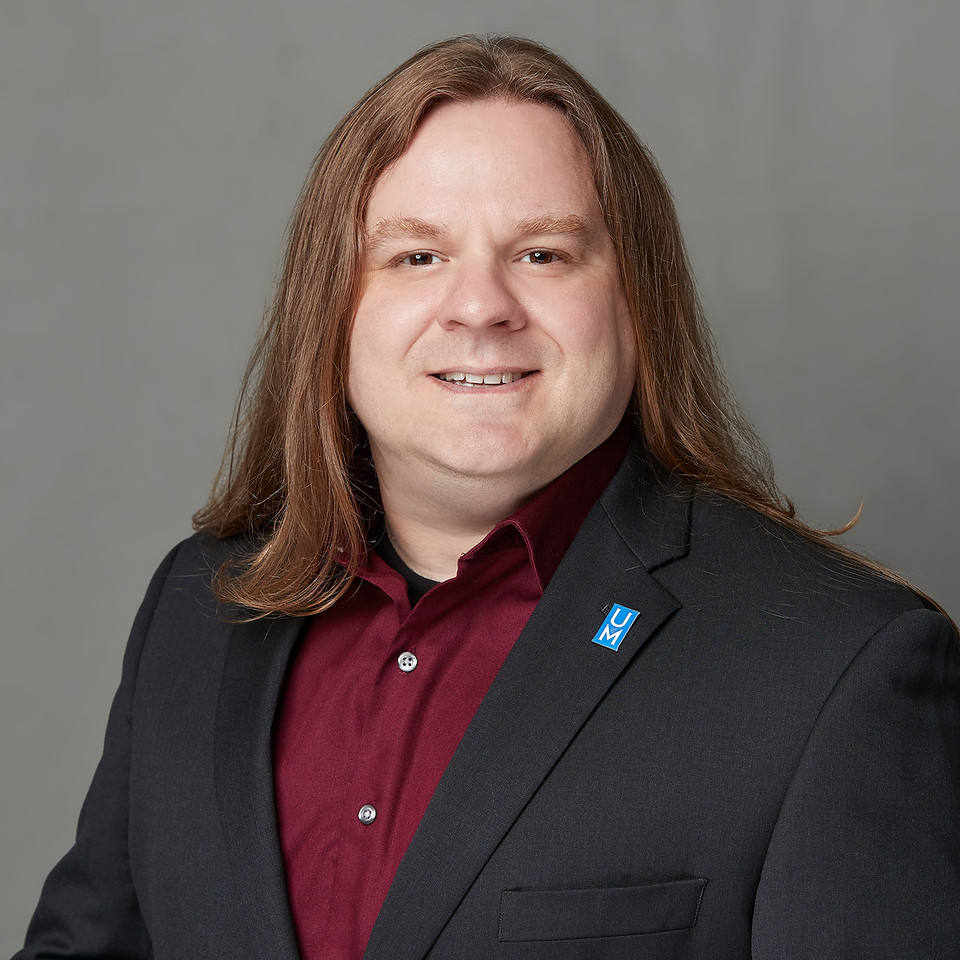 Dr. Eric Platt
Chair, LEAD