COE Events
View the College of Education's Upcoming and Recent Events.
Become a Tiger, Become a Teacher Day


Local high schoolers are invited to Save the Date for Become a Tiger, Become a Teacher Day on March 6 to learn what it means to study in the College of Education and why you should choose to become a Tiger and become a teacher.
The Office of Teacher Education and Student Support Services hosts Registration Station
The Office of Teacher Education encouraged Spring 2020 registration with a Registration Station drive in November 2019 for graduate and undergraduate teacher candidates. Registration is still available via the advising website>.
Tipton County Become a Tiger, Become a Teacher Days
Brighton, Covington and Munford high school students visited the COE in November to sit-in on real COE classes, learn about how to be a successful Tiger and teacher, tour University Campus School and experience some of the fun COE has to offer. We were so happy to increase our rural partnerships through these visits.
COE Welcomes Dr. Odis Johnson on September 13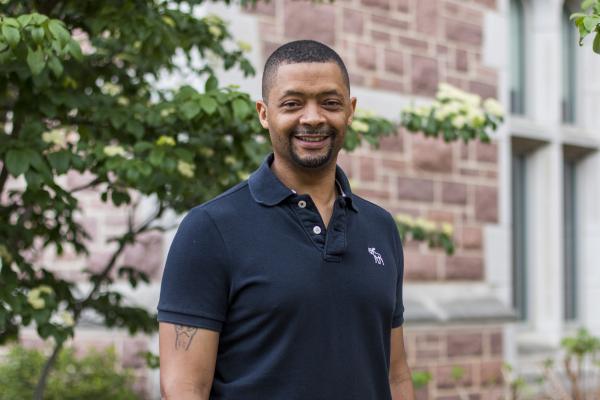 The College of Education welcomed Dr. Odis Johnson Jr for "Broadening Participation: Research Isn't Done In a Vacuum" on Friday September 13 in the morning. In the afternoon, he presented a talk entitled "Does filling the STEM pipeline require draining the school to prison pipeline?"
Odis Johnson Jr., PhD, is a Professor in the Departments of Sociology and Education, Director of the NSF Institute in Critical Quantitative, Computational, and Mixed Methodologies, and Associate Director of the Center for the Study of Race, Ethnicity, and Equity at Washington University in St. Louis. He also is a Faculty Scholar at the Institute of Public Health, affiliated faculty at the Brown School of Social Work, both at Washington University. Prior to his appointments at Washington University, Dr. Johnson chaired the African American Studies Department at the University of Maryland.
Dr. Johnson's civic and intellectual engagements extend from a realization that his own childhood experiences in struggling inner-city neighborhoods and their institutions are shared by far too many people of color. The scholarship that has emerged from this awareness has featured the complicating intersections of residential stratification, the relative status of African Americans, and social policy (educational, housing, or policing policies), not only to expand knowledge, but in hopes of increasing the possibilities of evidenced-based social reform. His work on these topics has earned him a National Academies/Ford Foundation Dissertation Fellowship (the first awarded to an education scholar in the history of the interdisciplinary competition), the 2013 Outstanding Review of Research Award from the American Educational Research Association, and the 2015 Outstanding Author Contribution Award in the Emerald Literati Network Awards for Excellence. Dr. Johnson's research has appeared in highly-selective scientific journals, including the Review of Educational Research, Social Science and Medicine, and the Annals of the American Academy of Political and Social Research. Research grants from the National Science Foundation, National Institutes of Health, and the Spencer Foundation have funded much of this work, and positioned Dr. Johnson as a leader within national conversations and efforts related to the advancement of quantitative and computational science in federal research. He currently is the principal investigator of the Fatal Interactions with Police Study (FIPS) which has generated a national data file of police homicides, and three NSF-funded studies that examine how strategies to maintain law and order in neighborhoods and schools impact the representation of race-gender groups within the School-to-Prison and STEM pipelines. Dr. Johnson's work and ideas about social change have been featured in prominent media outlets, including the Oprah Magazine, Christian Science Monitor, CNN, The Washington Post, MSNBC, NPR, Teen Vogue, The Associated Press, Vox, The New Yorker, The Chicago Tribune, SiriusXM, and a variety of international and local news outlets.
Tennessee Education Commissioner visits College of Education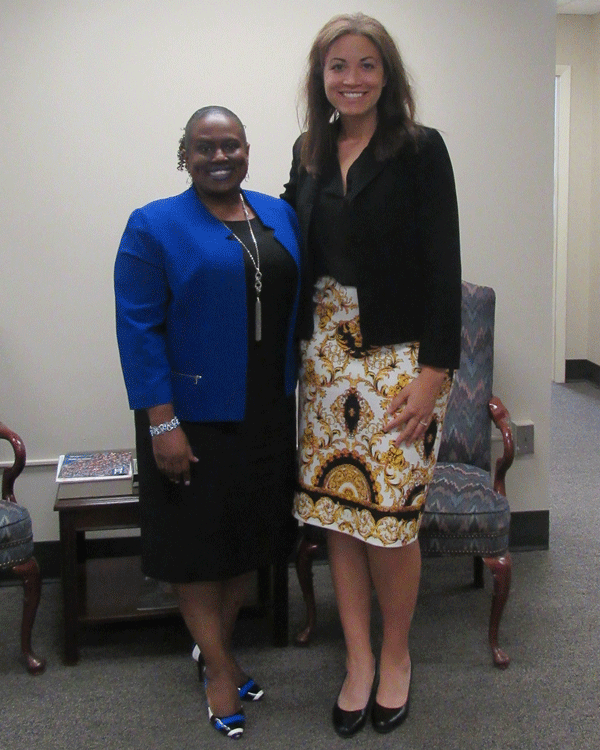 The College of Education was honored to welcome Dr. Penny Schwinn, Tennessee Education Commissioner, and her team on Thursday, August 15th. Dean Hill-Clarke and Dr. Beverly Cross, holder of the Moss Chair of Excellence in Urban Education, met with Commissioner Schwinn to discuss the College of Education's newest teacher pipeline, the River City Partnership, which recruits, trains and develops local scholars to teach in Memphis. The River City Partnership focuses on culturally relevant and community-centered teacher preparation.
Dr. Will Hunter (ICL), Dr. Jennifer Nelson (TEP), and Maurice Williams (UMID) lead SPED Partnership Showcase Conference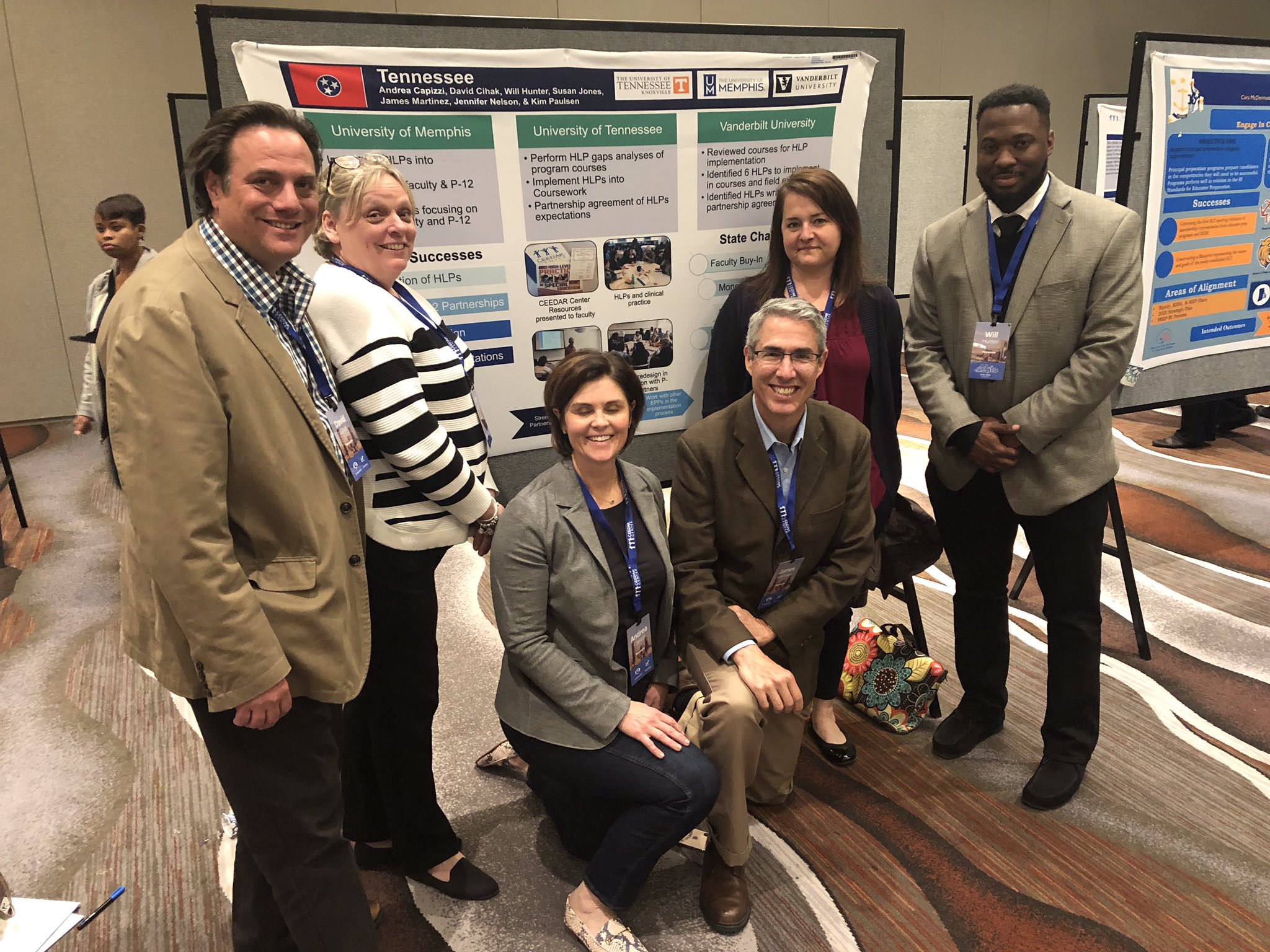 The SPED Partnership Showcase, a professional development session for approximately 220 local teachers and administrators from the Shelby County, Municipal and ASD/Charter school districts, was held on Wednesday, July 17 in the UC at the UofM. The over 250 teachers in attendance were selected by administration from their respected districts. The conference focused on High Leverage Practices (HLP's) which can be used to enhance teacher instruction and have a positive impact on academic and behavioral outcomes for students with and without exceptionalities. Fifteen break-out presentations focusing on HLP's were facilitated by College of Education faculty and local K-12 teachers/administrators. A performance by the Youth Village Drummers led by Michael Gordon and music from Lashawn "DJ Zoom" Lester reflected the conference theme that education should be fun for students.
The partnership included the University of Florida Collaboration for Effective Educator Development, Accountability and Reform (CEEDAR), University of Memphis CEEDAR and the College of Education Special Education Partnership Collaborative – which includes UofM faculty, UofM Institute on Disability (UMID) staff and community stakeholders. The conference was sponsored by the Career Development and Transition Programs (CDTP) within UMID. CDTP students served as conference facilitators. Dr. William Hunter and Dr. Jennifer Nelson of the College of Education, P-12 school partners and Maurice Williams of UMID organized this event. Dr. Hunter stated, "We look forward to future collaborations designed to provide the best educational experience for our students in the City of Memphis and its surrounding areas!"
For more information about the SPED Partnership Showcase Conference and its Sponsors, please visit the links below.
Special Education Program/College of Education UofM | University of Florida/CEEDAR | The University of Memphis Institute on Disability
River City Partnership Summer Bridge welcomes local high schoolers interested in teaching to campus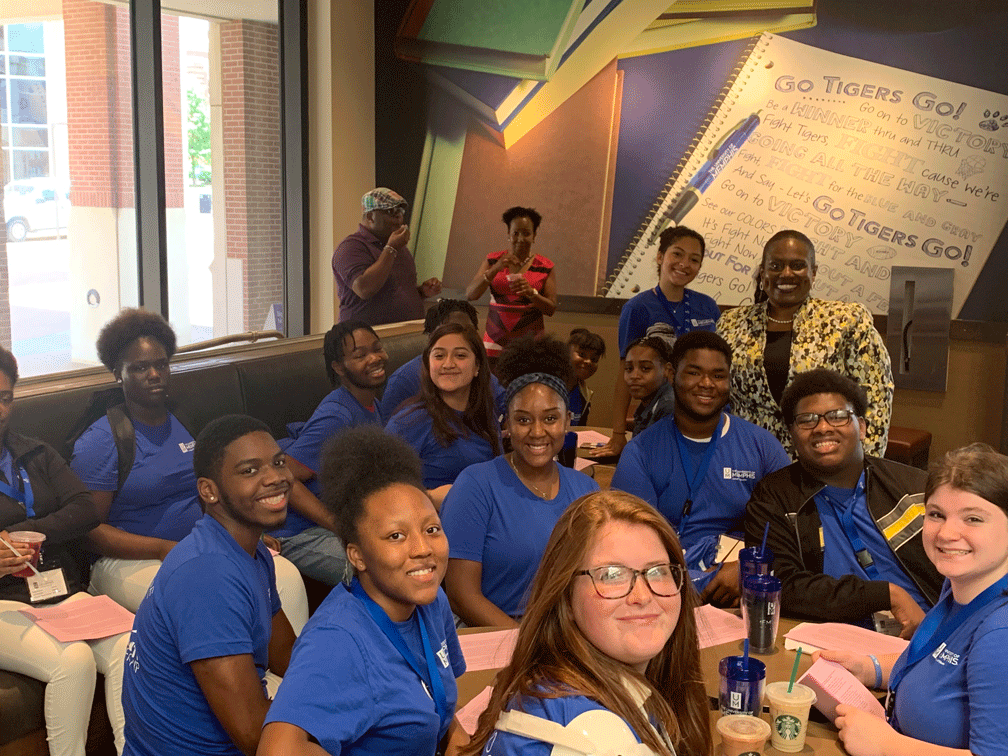 The Second Annual River City Partnership Summer Bridge program, part of a collaboration between the UofM College of Education, Shelby County Schools and the Achievement School District, was held the week of July 15th. Twenty-one rising high school seniors from across the Memphis-area, including Holly Springs, Dyer County and Millington, spent a week on campus learning about the UofM College of Education, teaching as a profession and teaching as social justice. UofM faculty and community experts from Shelby County Schools taught ACT preparation as well as workshops focusing on math, literacy, special education, theater and the humanities. All classes focused on social justice, equity and diversity – key principles guiding the River City Partnership.

Student Leaders included current COE seniors and incoming freshman who will be Teacher Scholars in the River City Partnership in the fall. Half of the students who attended the Summer Bridge in 2018 will be entering the UofM as Education majors in the River City Partnership this year. One student leader, Bralyn Horton, said, "I have learned how to connect with Future Scholars and see the impact I can have on their lives as well as see their talents and unique personalities come together to make change."
Throughout the week, Summer Bridge students and staff visited the National Civil Rights museum, practiced literacy in action at Suds Laundry, explored the UofM Art Museum and engaged in team building at Dave and Busters. They also learned what life was like as a UofM Tiger – staying in Centennial Place, eating at Tiger Den and studying at Starbucks. Tred Hill, Overton High School, stated, "The Bridge program is going to get you ready for college, and it's going to teach you how to respect and accept people for who they are."

The week culminated in a luncheon that featured students sharing their learning and voices. Dariela Matute, Collegiate School Memphis, stated that she learned, "how to be an advocate for social justice and find solutions. I also learned about group work and team work. [. . .] I feel like I learned more this week than a whole semester in school." Keshonda Williams, Adolescent Parenting Program, said she completed the program "with a different perspective – a teacher's perspective." Students who completed the Summer Bridge program will have the UofM application fee covered, access to ACT workshops and scholarship support.

The River City Partnership Summer Bridge program serves to help change the narrative about teaching as a profession – to show that teaching is a rewarding career while also demonstrating to students that they do not have to wait until they are adults to engage in this work and make a meaningful contribution to Memphis schools and the broader community. Dr. Alfred Hall, Assistant Dean of the College of Education, said the program allows students to, "explore the concepts of equity and social justice through the lens of an educator in K-12 schools. Our goal is to have each student engaged in thoughtful discussions about these topics and develop an understanding of how addressing these issues can improve educational opportunities for all students. We also work to have program participants imagining themselves as agents of change in their communities via the role of a highly-engaged, highly-effective educators serving in our community school."