IP Process Overview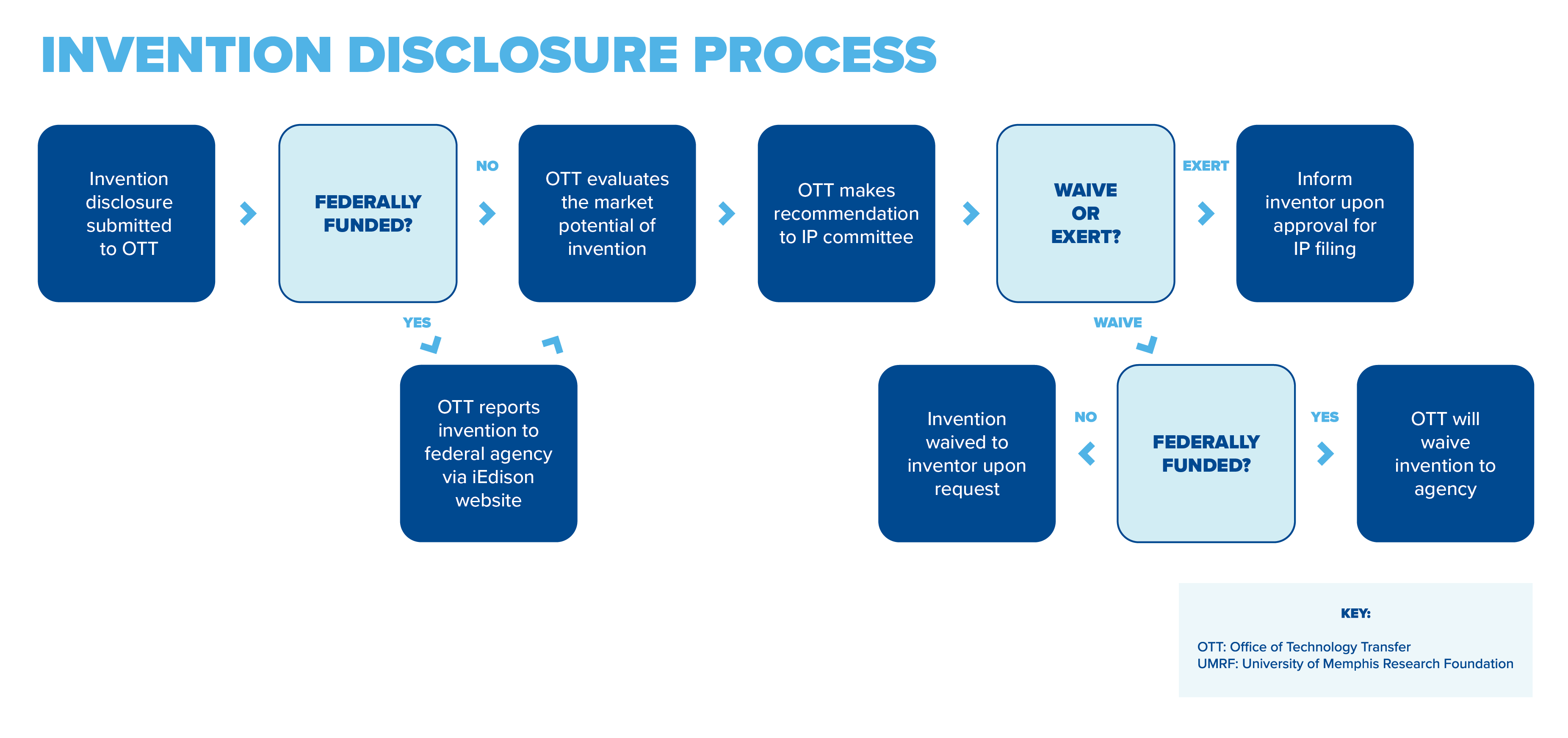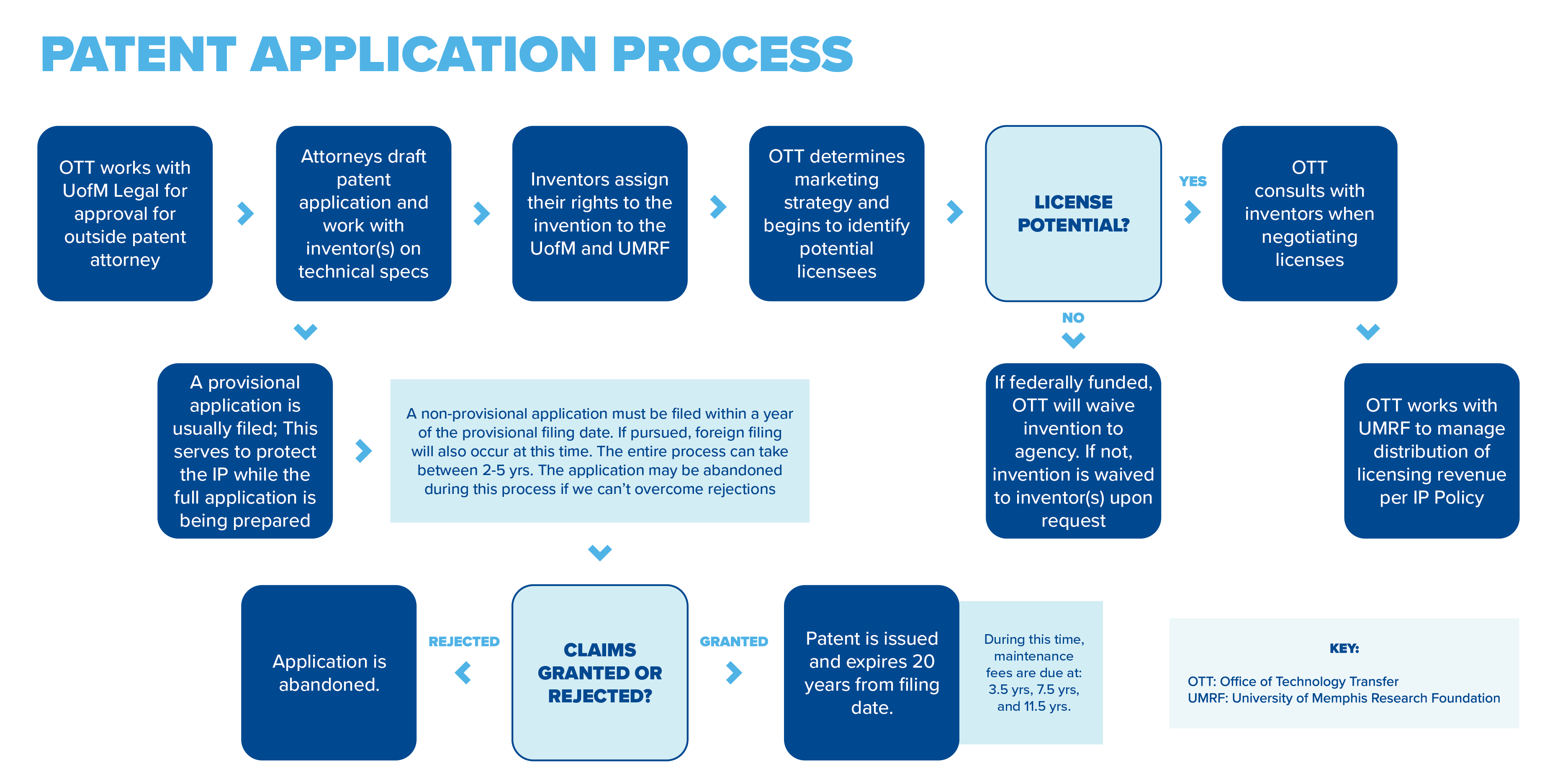 Overview of OTT procedures
These procedures are in alignment with the RE7004 - Intellectual Property
Invention disclosures are submitted to the Office of Technology Transfer (OTT) via an Invention Disclosure form. They can be scanned and emailed to OTT or sent by hard copy. A letter acknowledging receipt of the disclosure is sent to the inventors. If the invention was made with federal funding, OTT reports the invention to the funding agency via the iEdison website.
OTT is responsible for evaluating the market potential for each invention. We share the results with the inventors. This is done by phone, email and meetings. OTT then recommends to the IP Committee whether to exert the university's rights or to waive them. If it is decided to waive them, federally-funded inventions are waived to the funding agency and inventions without such funding are waived to the inventors.
If the university exerts its rights, we inform the inventors by a letter signed by the VPR. We also update iEdison.
When we exert the university's rights we protect the intellectual property described in the invention disclosure with a patent application or copyright filing as appropriate. We work via TBR to get approval to use outside patent attorneys. Those attorneys draft the patent application and we also ask the inventors to help with technical details of the application.
After the application is filed, inventors are required to assign their rights in the invention to the university. This is accomplished by informing them of this obligation and providing an assignment document that has been developed by our external patent counsel. The university then assigns its rights to the University of Memphis Research Foundation. We then determine a marketing strategy and begin to identify potential licensees.
If after a patent or copyright application is filed it is found that the invention does not have market potential, we confer with the inventors and the IP Committee. Patent applications deemed by the IP Committee to have little value are either waived to the funding agency or the inventors as relevant.
When licenses are being negotiated, OTT leads the effort but seeks the opinion and understands any sensitivities the inventors may have. We also keep the inventors regularly informed about the negotiations.
OTT works closely with UMRF to manage the distribution of licensing revenue according to the university's IP policy.
If multiple UofM researchers are named as inventors on an invention disclosure, a Creator Income Distribution Agreement (CIDA) is included with the exert letter. UofM inventors must decide themselves how the inventor's share of royalties will be distributed among them should the invention become licensed.