Sport Science Camp
Summer 2023 dates TBA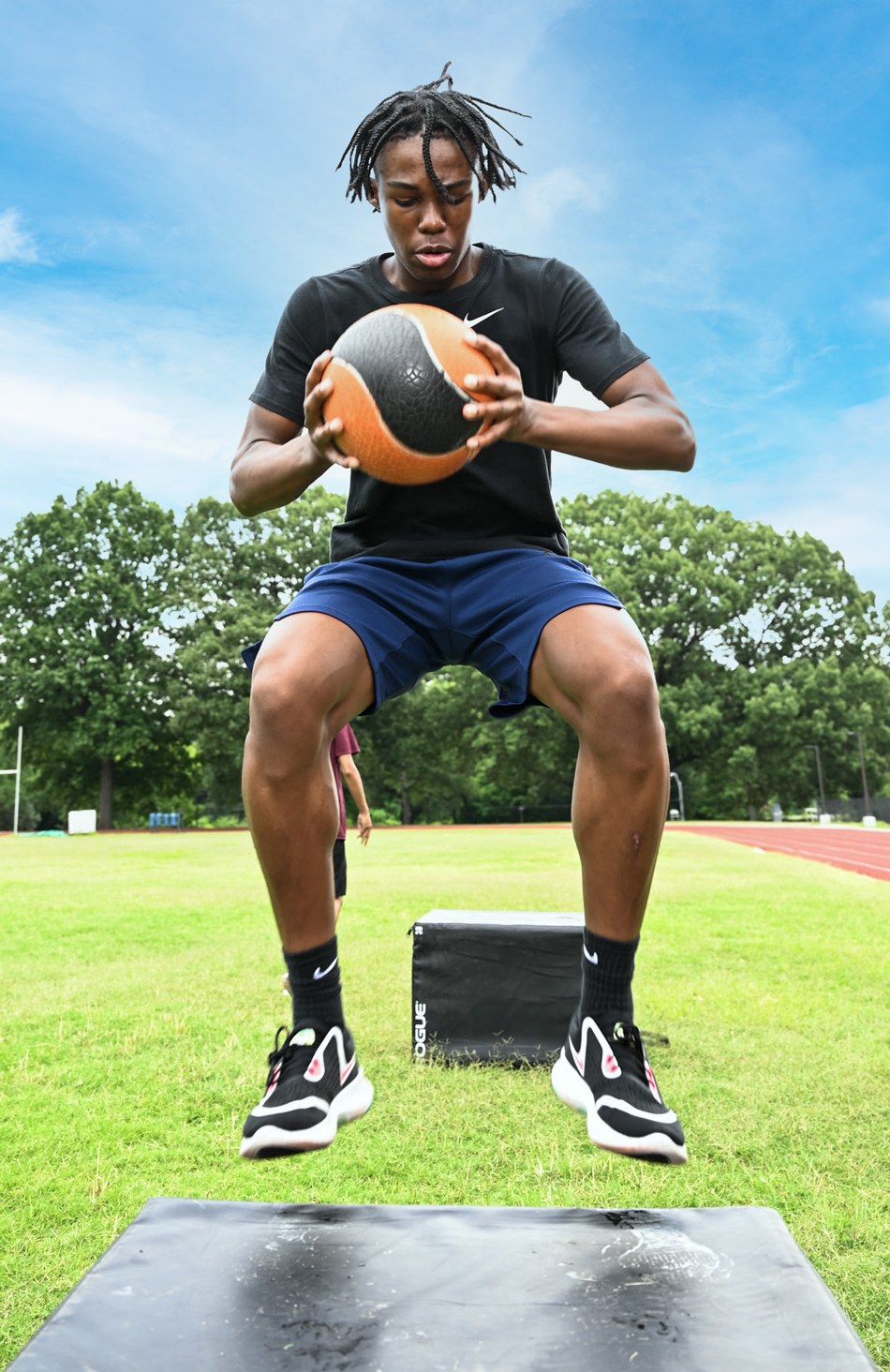 The UofM Sport Science summer camp is a week-long immersive experience for freshman through senior level high school students who are engaged in athletics, or who may be interested in pursuing higher education in the exercise, sport and movement sciences.
Through exposure to structured physical training (TRAIN), laboratory- and field-based assessment (TECH), and traditional classroom lecture/discussion material (TEACH), camp attendees can expect an experiential introduction to the causal and mechanistic effects of exercise on athletic preparation and performance. The camp will deliver evidence-based skills and recommendations for the enhancement of key performance indicators of athletic success inclusive of warm-up, flexibility, and mobility, strength and power training, nutrition and body composition, aerobic and anaerobic conditioning, and acceleration, speed and agility training.
The campers will use the strength training spaces, laboratory facilities, classrooms and 400m running track at the Elma Roane Fieldhouse. Faculty and graduate students from the UofM College of Health Sciences who are certified by a nationally accredited organization for delivery of formal exercise instruction and provision of first-aid, CPR, and AED support will be responsible for daily oversight of camp attendees.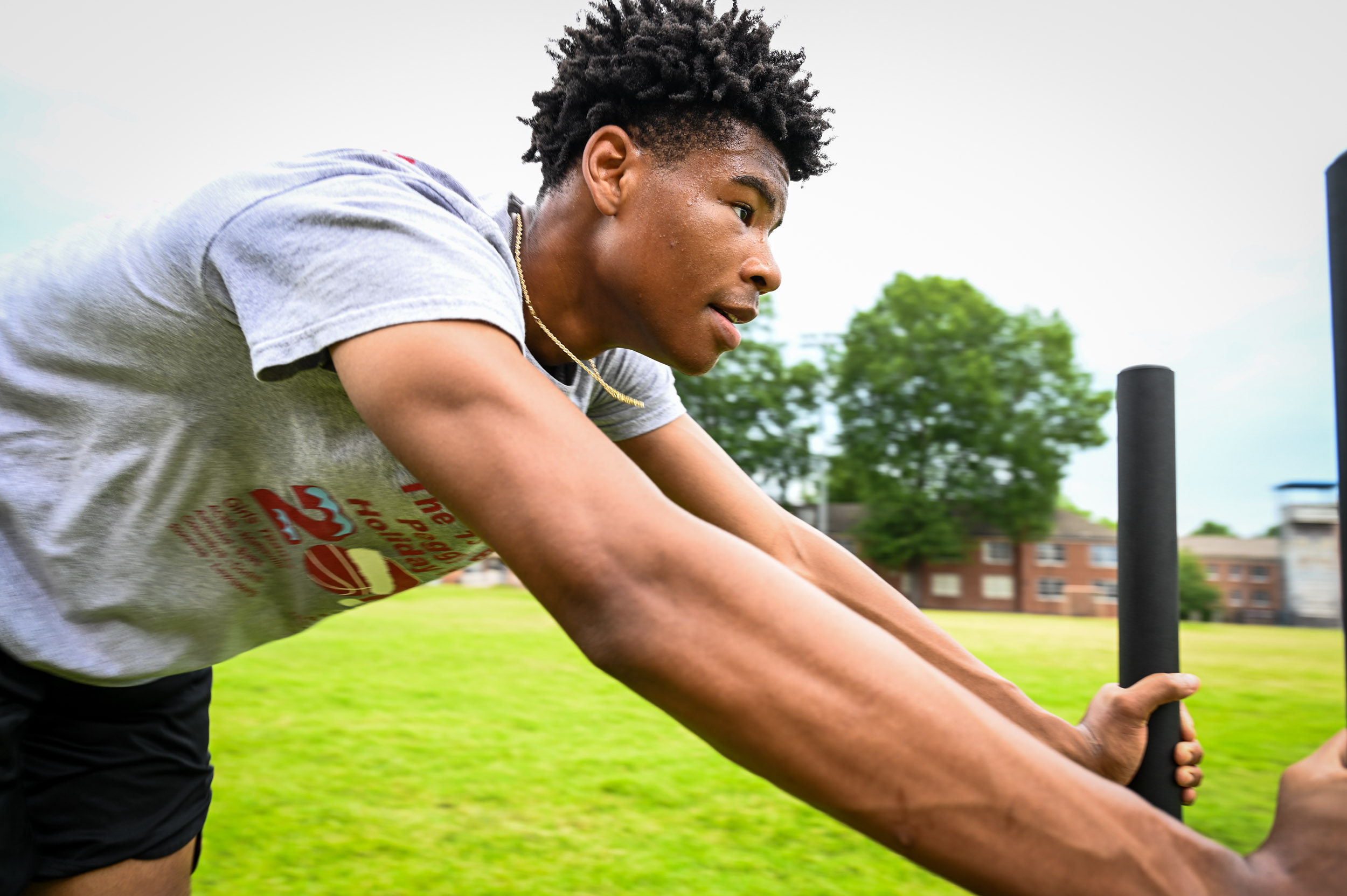 Who should attend?
This camp is ideal for:
high school athletes with the desire to play athletics in college. Details of what college coaches will be looking for will be discussed, with input from elite level sport scientists. This is a must-have experience for any high school athlete who is serious about competing in athletics at the collegiate level.
high school students with interest in learning more about sport science and the science behind human performance.
Advantages of attendance:
Choosing to attend the UofM Sport Science summer camp has several direct benefits, each of which are aligned with the unique interests of those who may beconsidering participation. In total, this experience has been designed and developed in a manner that aims to maximize financial, academic and experiential benefit to all prospective attendees.
Students who successfully complete the program can receive two college credits (worth approximately $700), which can be applied at any time to their college transcript if they choose to attend the University of Memphis.
By the end of the program, all campers should be able to:
conduct valid and reliable assessments of their own performance in the categories highlighted above.
identify opportunities for improvement in one or more areas based on the results of these assessments.
pair key features of different training methodologies with target adaptations and performance objectives.
construct a basic training program that reflects consideration of specific athletic development objectives.
Outline of focal areas
| Training Focus (TRAIN) | Measurement Tools (TECH) | Analysis (TEACH) |
| --- | --- | --- |
| Warm-Up, Flexibility, Mobility | Functional Movement Screen | Flexibility vs. mobility, injury risk management |
| Muscular Strength and Power | Force Plates, Vertical & Broad Jump, Isokinetic Dynamometer | Training modalities, volume and intensity |
| Nutrition and Body Composition | DXA Scan, Skinfold Calipers, Circumference Measurements | Basic components of metabolism, foods for hypertrophy and recovery |
| Aerobic & Anaerobic Conditioning | vO2max Assessment, Repeat-Sprint Performance | Basic bioenergetics, causes of fatigue, strategies for enhancement |
| Acceleration, Speed and Agility | 10-, 20-, 30-meter split times, Pro-Agility, T-Test. | Plyometric training, force application, technique and body positioning |
For more information:
Alex Carnall
mcarnall@memphis.edu | 901.678.4316
---
Refund Policy
In the event of a cancellation after registration, refunds will be issued on a temporally decaying basis. The refund schedule will be enforced as follows:
If notice of cancellation is provided greater than or equal to four weeks prior to camp start date, a full refund less a processing fee of $50.00 will be issued (total refund = $500.00).
If notice of cancellation is provided less than four weeks, but greater than or equal to two weeks prior to camp start date, a 50% refund will be issued (total refund = $275.00).
If notice of cancellation is provided less than two weeks prior to camp start date, no refund will be issued. This assumes no extenuating circumstances are presented to the camp coordinator, and deemed to be outside the control of the registrant. Special cases will be reviewed and resolved on an individual basis.