Transmission Electron Microscope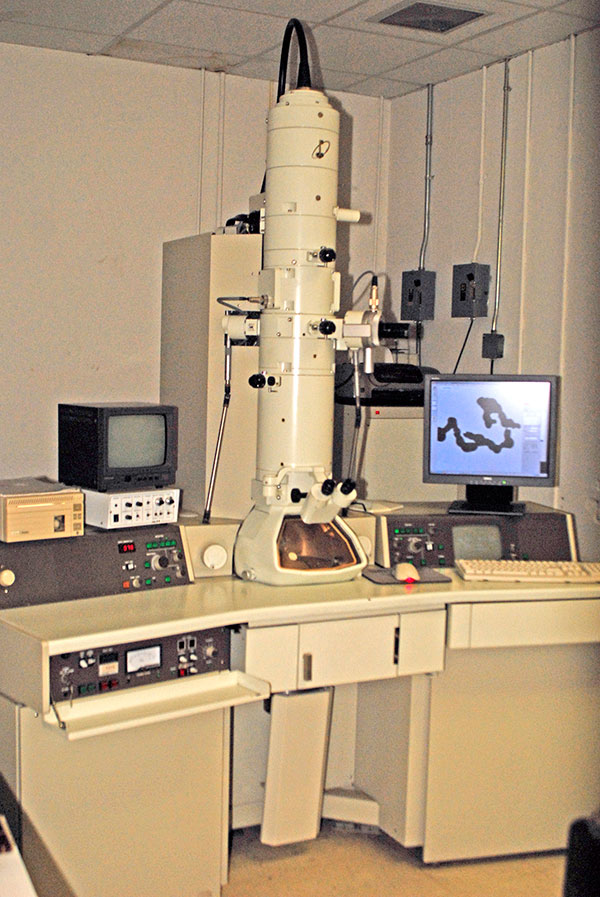 The IMC provides transmission electron microscopy services that include sample preparation, image collection and image analysis for biological samples as well as for nanoparticles.
Staff in the facility help investigators define optimal experimental conditions for their project. Staff also performs embedding of biological tissues and prepares semi-thin and thin sections.
Investigators have the option to request IMC staff to collect TEM data for their projects or to be trained by IMC staff to operate the TEM and collect the data themselves.
TEM samples can be imaged with the classical Jeol JEM-1200 TEM or with the scanning transmission electron microscopy (STEM) probe attached to the NovaNano SEM 650.