Theatre Costume Shop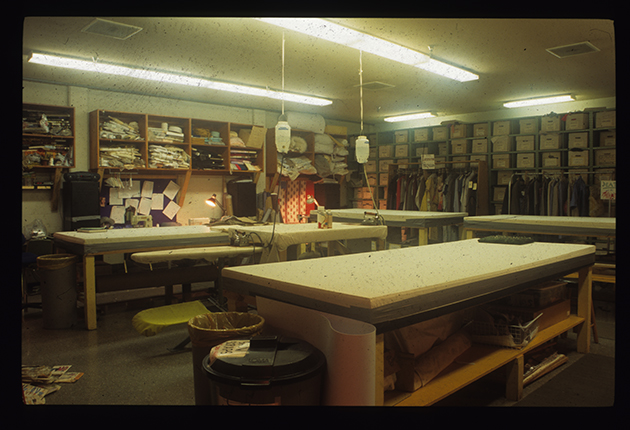 The costume shop accommodates a wide range of costume production activities, a full compliment of stitching stations, cutting tables and finishing areas, fitted with a blend of commercial and home straight stitch and serger sewing machines suitable for all skill levels. Industrial ironing stations, steamers and specialty equipment and a private but accessible fitting room is well lit and supported with a digital camera and database note station.

A full range of sizes of commercial dress forms and an extensive pattern archive support pattern making activities, and close proximity to the design lab and plotter enables CAD pattern making. A separate work area for costume crafts, millinery, and accessories adjoins the main costume shop.
Our maintenance and dye facilities include dedicated appliances for dye and fabric modification, and an industrial grade steam jacket dye vat in easy proximity to the workroom. A large storage area for costumes and accessories is accessible from the shop and dressing rooms by freight elevator.