Student Success Stories
The University of Memphis has approximately 20,000 students who come from almost every state and more than 80 foreign countries. Whether you live on campus or off, there is a way for you to get involved in University life.
The Kemmons Wilson School offers a strong undergraduate program culminating in a Bachelor of Arts (BA) degree. Our program is geared to offer students a blend of technical and managerial skills, which will enable them to pursue a wide range of careers in the hospitality industry. A decision to come to the University of Memphis for higher education will enable you to develop an in-depth understanding of today's challenging and ever-changing business environment.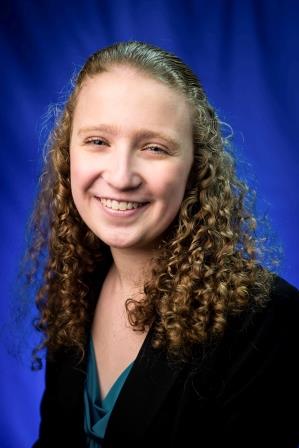 Whitney Beach, Spring 2019
"Hospitality & Resort Management seemed like an industry that would never bore me. There are a variety of opportunities available, so I can move around and try new things. The program has challenged me to think about hospitality within a global sphere and has encouraged me to explore international internships and study abroad options."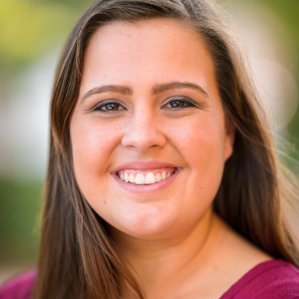 Madison Slover, Spring 2018
"Studying Hospitality and Resort Management is unique because you emerge in the field while taking classes. There aren't many hospitality schools where you are given this opportunity. I selected this minor because I wanted to gain as much real-world experience as possible. It will open doors in my professional career that my major wouldn't be able to provide."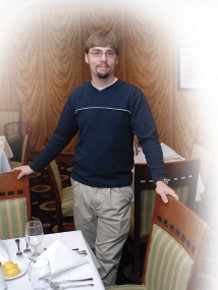 Eric Wilson
"The Kemmons Wilson School is really a team environment, which is great because meeting and helping people is what drew me here in the first place. The service industry, at its core, is about solving people's problems, and my classes teach me how to do that. My ultimate goal is to manage a private club. Thanks to my education and experiences here, I think I'll be able to achieve that."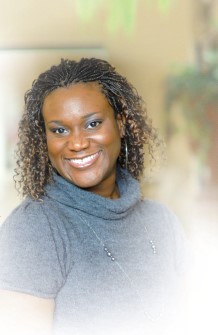 A. Camil Elder
"Our professors are the heart of the entire school. They exhibit a passion for the industry and their students that is unsurpassed. What I've learned in their classes has helped me get promoted from a receptionist to a spa manager in just two years. Combining that with hands-on experience in everything from detailed event planning to menu design to market analysis to mentor shadowing makes me confident I've got a bright future in a growing industry!"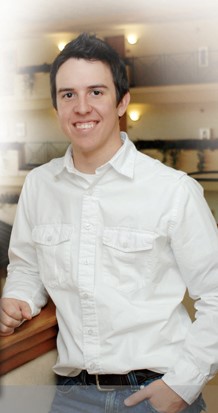 Philip Haley
"I was able to help start 'Chew and Chat,' a program where industry leaders join the students for lunch to talk about their careers and give advice. It's just part of the networking that is essential for finding jobs. In the industry, the Kemmons Wilson name brings instant credibility to our school. I can say, 'this is where I'm from, this is where I got my education,' and that makes me more marketable."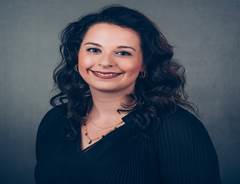 Stephanie Siegel, CHIA, CGSP
"The Kemmons Wilson School of Hospitality and Resort Management holds a huge place in my heart. From day one of KWS classes, I knew I picked the right major to aid in my personal and professional growth. The hands-on courses, with professors who truly love what they do, made my time at KWS so enjoyable and valuable. I found my niche at KWS in the Advanced Lodging Management course. Thanks to the skills I gained from this course and earning a CHIA certification, I began my dream career at STR shortly after graduation. I have now been at STR for almost 3 years and will continue to move up within the company"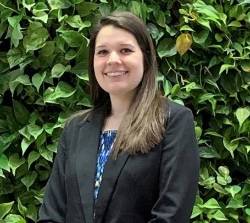 Lauren Newby, 2019
"Kemmons Wilson School was life-changing for me. I went into the graduate program without knowing any professors or schoolmates, but I came out with connections that will stay with me for a lifetime. The faculty at KWS invest their lives into the students; I am in my current position at Hilton Corporate because of the help, advice, and encouragement from my professors and friends. It has been the best 2 years that went by way too quickly. Thanks to KWS I feel prepared for the next steps in my career, and I know I have a place I can always go to if I ever need help along the way."
Student Testimonials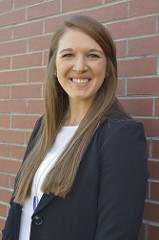 "Memphis is ideal for sport management students due to the influence of sports in the city. Students have first hand opportunities to volunteer in marketing and other areas with the Tigers. Through the Memphis Grizzlies students can gain experience in sales, events, and facility management. Memphis is also home to The AutoZone Liberty Bowl which opens doors for students to be involved."
Grace Wade, BS 2018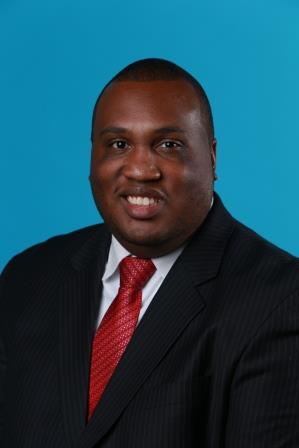 "The reason I came back home to the UofM was indeed the SLM program. I would not be in the position I'm in today with the Memphis Grizzlies if not for this major. From the hands on experience with the professors the Sport Marketing Association program this major has helped mold me into the professional I am today."
Mark Greer, BS (Memphis Grizzlies)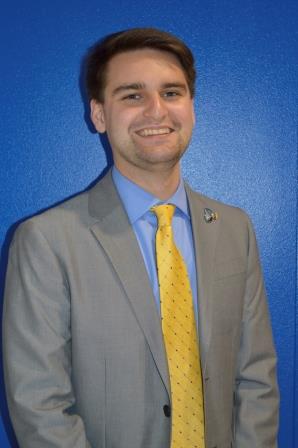 "I moved 4 hours to be able to attend the University of Memphis' Sport and Leisure Management program. Not only have I received some incredible tools I have also been given some amazing experiences. I have worked a NFL Pro Day, Minor League Hockey, multiple concerts at FedEx Forum, and with the NBA. At the end of the day the University of Memphis opened doors for me I never would have dreamed to be real. I was blessed to receive multiple job offers before even graduating. Thankfully one of those offers was my dream job with the Memphis Grizzlies."
Andrew Kiepe, BS (Memphis Grizzlies)
"My time as a student in the Sport Commerce graduate program was a knowledge enhancing experience that I would absolutely recommend to any student. As I discovered, the curriculum prepares students for a wide range of careers not only in sport, but many other industries also. My writing and presentation skills, as well as my general knowledge of the industry, have been greatly improved through this program. The professors are very knowledgeable in the field and are driven by the success of their students, which is evident in their clear interest and willingness to help in every student's future career. I truly enjoyed my experience as a student and graduate assistant at The University of Memphis."

Chelsea Bullock, MS 2014

"The U of M Sport Commerce graduate program has been a complete career changer for me. It has allowed me the opportunity to learn the academic side of what it takes to work in sport, as well as the professional aspect from my experience working in the Memphis Athletics Marketing Department. The connections that I established, along with the skills and experience I gained here, are the perfect combination that will allow me to be successful in this career."

Brynn Conapitski, MS 2012

"The University of Memphis Sport and Leisure Commerce program was a wonderful experience for me. I was able to learn from some amazing professors. It helped me gain more insight into working in intercollegiate athletics. Long term, I would like to be an athletic director. The program allowed me to learn about so many different facets of the sport industry. The faculty and staff in the department were amazing and very helpful during my time at Memphis."

Zachary Lane, MS 2012

"My time at the U of M prepared me very well for my appointment, having had the opportunity to be a Tiger student-athlete and the opportunity to learn from quality instructors in the sport management field provided me hands-on, practical experience. The professors in sport management took great pride in teaching us the core principles, and really took the time to ensure we were learning and growing as students. The opportunities available with the Memphis sport community provided me with hands-on experience that I was able to take and apply in my career, along with class discussions."

Ryan Ivey, MS 2010

"I heard about the quality of the professors and their knowledge of the field. I visited before I made my final decision and was so impressed with the faculty that I choose the U of M."

Charles Fasnacht, BS 2009

"The prospect with the sales class is what sold me. The opportunity that the sales class provided to gain experience right away and a program that makes it possible to graduate in 12 months is what makes the program the right fit for me."

Courtney Munson, MS 2009

"The University of Memphis sport and leisure management program not only provided me with the educational framework necessary to start my career in the professional sports industry, but it also equipped me with the skills and experience necessary to advance it."

Amber Bryant, BS 2008

"Working with the sport management program at the university of Memphis was the launching pad for my career in sport. The knowledge and experience I gained in this program opened the door to so many great career opportunities and is the reason I was able to land a full time marketing position with a minor league baseball team."

Lauren Truax, BS 2007

"The decision to earn my master's degree in the department of Health and Sports Sciences at the University of Memphis proved to be a great one as I was able to spend quality hours learning from some of the sport marketing industry's best researchers and teachers. I was well prepared to enter the workforce after earning my degree and completing an internship with Learfield Sports, a company recommended to me through the master's program. In the years since graduation, I've worked within college sports and the non-profit event-planning world, and now I'm happy to have landed in a career within Minor League Baseball where I'm allowed to be creative and reach into the pool of knowledge fostered while at the U of M. Go Tigers!"

Jenna Kubesch-Raizes, MS 2007

"The graduate program in Sport and Leisure Commerce, and the encounter with my mentor in particular, provided me with a life-changing opportunity to start my career as a competitive scholar in the field of sport studies. As an international student, I faced difficulty due to the difference in language, culture, and education system, but was fortunate to have a lot of support from my advisor, faculty members, and classmates. My student life in Memphis was full of diverse cultural experiences, excitement for intellectual development, and passion for sport."

Koji Kobayashi, MS 2007

"The graduate program in the Department of Health and Sports Sciences helped launch me into an outstanding career in sport and marketing. I feel fortunate to have been in the program at a time when there was major expansion occurring, and the students were involved in a number of cutting-edge opportunities. We began working with the Memphis Redbirds, the Memphis Grizzlies, Ford Motors, the National Strength and Conditioning Association, and many others, performing duties such as selling tickets, creating marketing campaigns, and getting hands-on experience in business. I was able to use those skills to help land jobs at the U.S. Open Tennis Tournament, NCAA Certified tournaments, and the Super Bowl. It was specifically through the help of instructors in this department that I was able to land my position with the Super Bowl and this will be my sixth year working the game. I will forever carry the knowledge and relationships from the Department of Health and Sports Sciences into my future."

Ryan Luttrell, MS 2007

"The University of Memphis Sport Commerce program was a major game changer both professionally and personally for me. The U of M program gave me the opportunity to learn from some of the most experienced sport management professors in the country as well as introduce me to top sport management professionals in the industry. I am very proud to have been a member of the inaugural class that built the Sports Sales Training Center. Being a part of the U of M program gave me the opportunity to work with Memphis Grizzlies and Memphis Redbirds as part of my curriculum. This platform allowed for them to teach us the skills we would need in our future careers by taking us outside of the classroom and allowing us to work with two professional sports teams. I was able to gain invaluable sales experience prior to leaving the Master's program, which indisputably made me more marketable in the real world and gave me the upper hand over other candidates when I began my job search. Because of this program and the real life preparation they provided, I was offered opportunities in the NBA, MLB, MLB.com, and multiple sports marketing agencies. They also provided us with opportunities to connect with professionals in the industry by offering trips to conferences and job fairs across the country. While finishing up my Master's, I was offered an internship at a sports marketing firm in Chicago, which not only gave me my final credits for my Master's but also eventually turned into a full time job. During my three year tenure with the sports marketing firm, I worked with MLB, MLB.com, multiple All-Star games, the U.S Open Tennis Tournament, Gatorade, ESPN, Fox Sports, CBS Sports, Cal Ripken Jr, Erin Andrews, and countless other sport entities. It was evident to my colleagues and managers that I was prepared and knowledgeable about the sports sponsorship and sales arena because of my experience at the U of M. I am now a Regional Sales Manager at Groupon, managing some of Groupon's largest Northeast cities. I was the 40th employee at Groupon, one of the first sales executives, and eventually became one of the first sales managers bringing in over $110 million dollars in revenue to the company. I firmly believe I was able to accomplish these achievements because of the preparation, real world experience and opportunities The University of Memphis's Sport Commerce Program gave me."

Katy Schuberth, MS 2007