Interns in Action
Dantavius Swift, SLM '17
Senior Capstone Experience– Memphis Grizzlies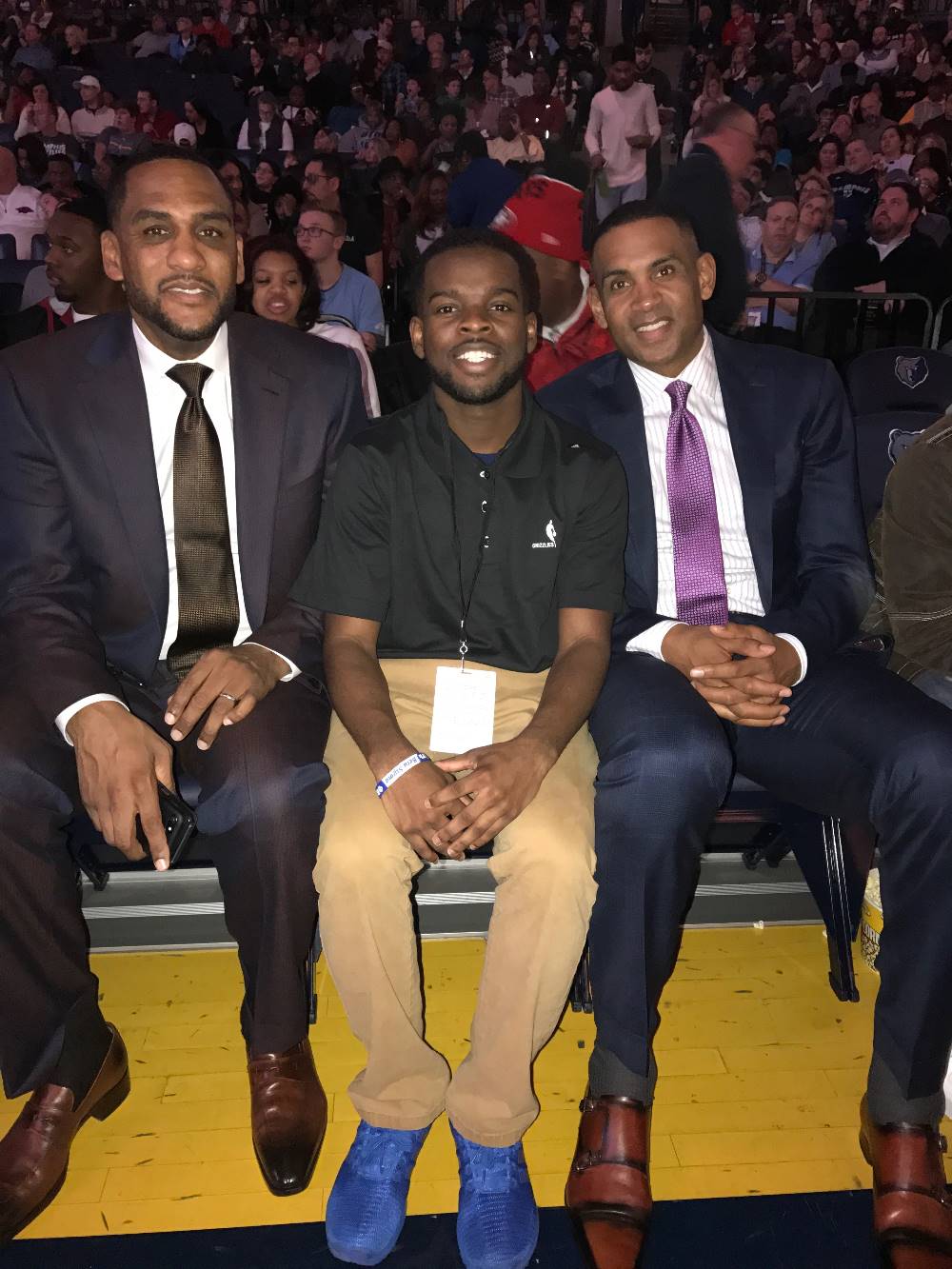 "For my final semester as an undergraduate student, I have been interning with the Memphis Grizzlies. My experience has been everything and more that I have ever dreamed of! Entering college I always had the dream of working within a professional sports organization, so this was literally a dream turned into a reality. I am currently interning in the department of Basketball Operations. My primary responsibilities consist of helping the head equipment manager with practices and games, being a point of contact for visiting teams and player personnel, as well as being a liaison between players, coaches, and media correspondents.
The Sport and Leisure Management program at the University of Memphis prepared me for internship with the Grizzlies in various facets. Having to enroll in courses dealing with event management, cultural perspectives, public relations, and sport governance gave me a "leg up" on what to expect when working for a professional organization. Being awarded the opportunity of being taught by professors, such as Dr. Berg and Dr. Fuller, who have invaluable amounts of experience also provided me with the resources and tools to become more aware of how to perform at the highest standard.
I thoroughly enjoy my position and I look forward to what will come for me in the future! GO GRIZZ!"
Amber Clanton, SLM '15
Senior Capstone Experience– Texas Rangers, Ballpark Entertainment & Promotions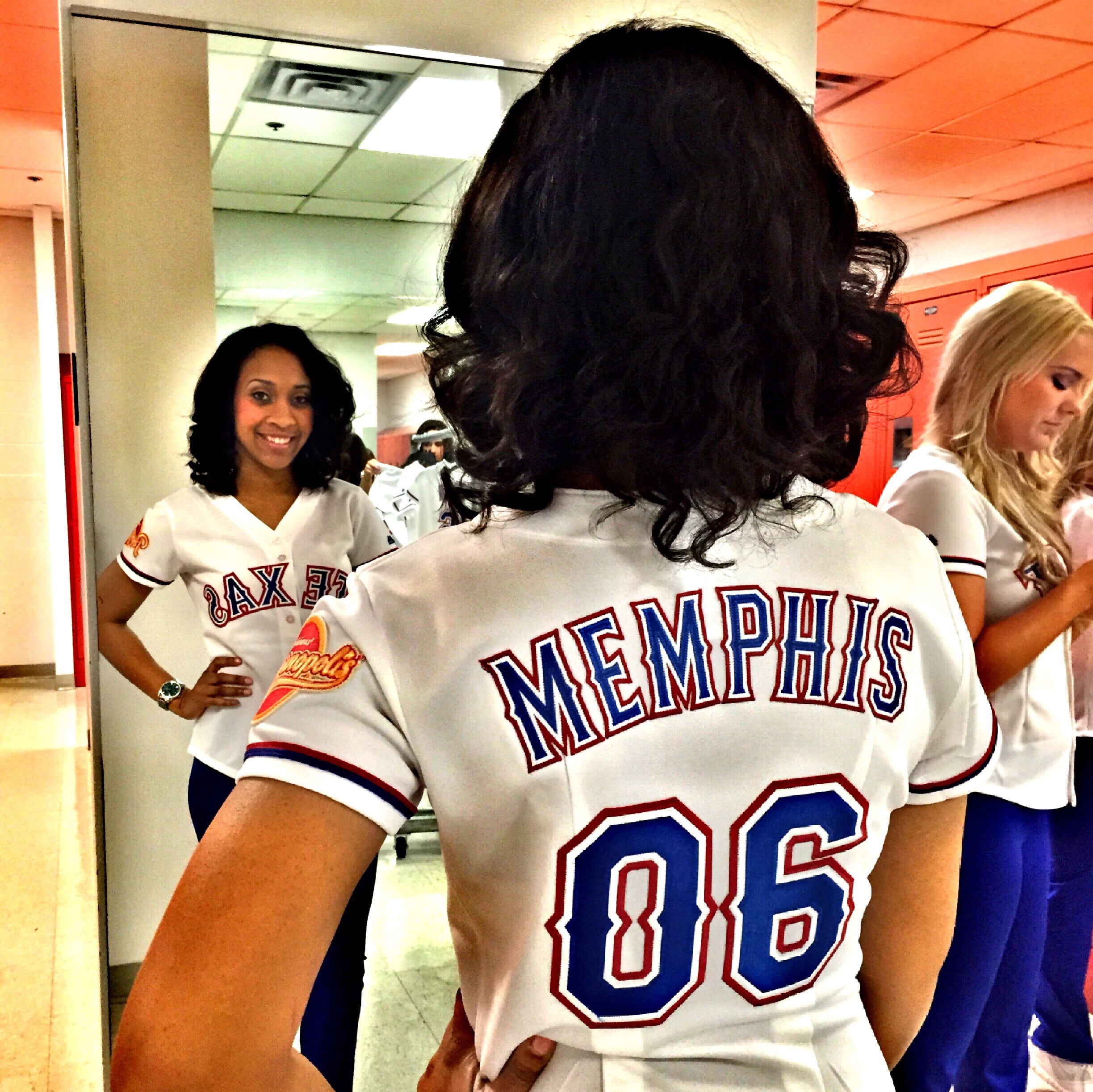 "My experience with the Texas Rangers has been nothing short of amazing! It has been an huge aspiration of mine for the longest time to pursue a career in professional sports, and being able to intern with an organization that is doing so well in the season is a phenomenal feeling. I work within the Ballpark Entertainment and Promotions department, and my job is to assist with interpreting and executing promotions on concourses and on-field during games, as well as in the Dallas-Fort Worth community.
The Sport & Leisure Management program has helped me prepare for my position with the Texas Rangers in many ways. Courses like SLS 4135 Sport/Culture Global Perspective helped me broaden my horizons to opportunities outside of the Memphis-area, while SLS 4205 Legal/Ethical Sport & Leisure Studies helped me to understand and be more cautious of possible liability issues, antitrust laws, and crowd management at a huge facility such as Globe Life Park in Arlington. SLS 3650 Sport Info/Public Relations was my favorite because it sums up my duties within the promotions department. This course basically gave me a "heads up" of what to expect when being the liaison between the Rangers organization, sponsors, and fans!
I love what I do and look forward to coming back for a second season with the Texas Rangers in 2016! GO RANGERS!"
Ofelia Carmichael, SLM '16
Summer Internship Experience – Specialized Marketing Group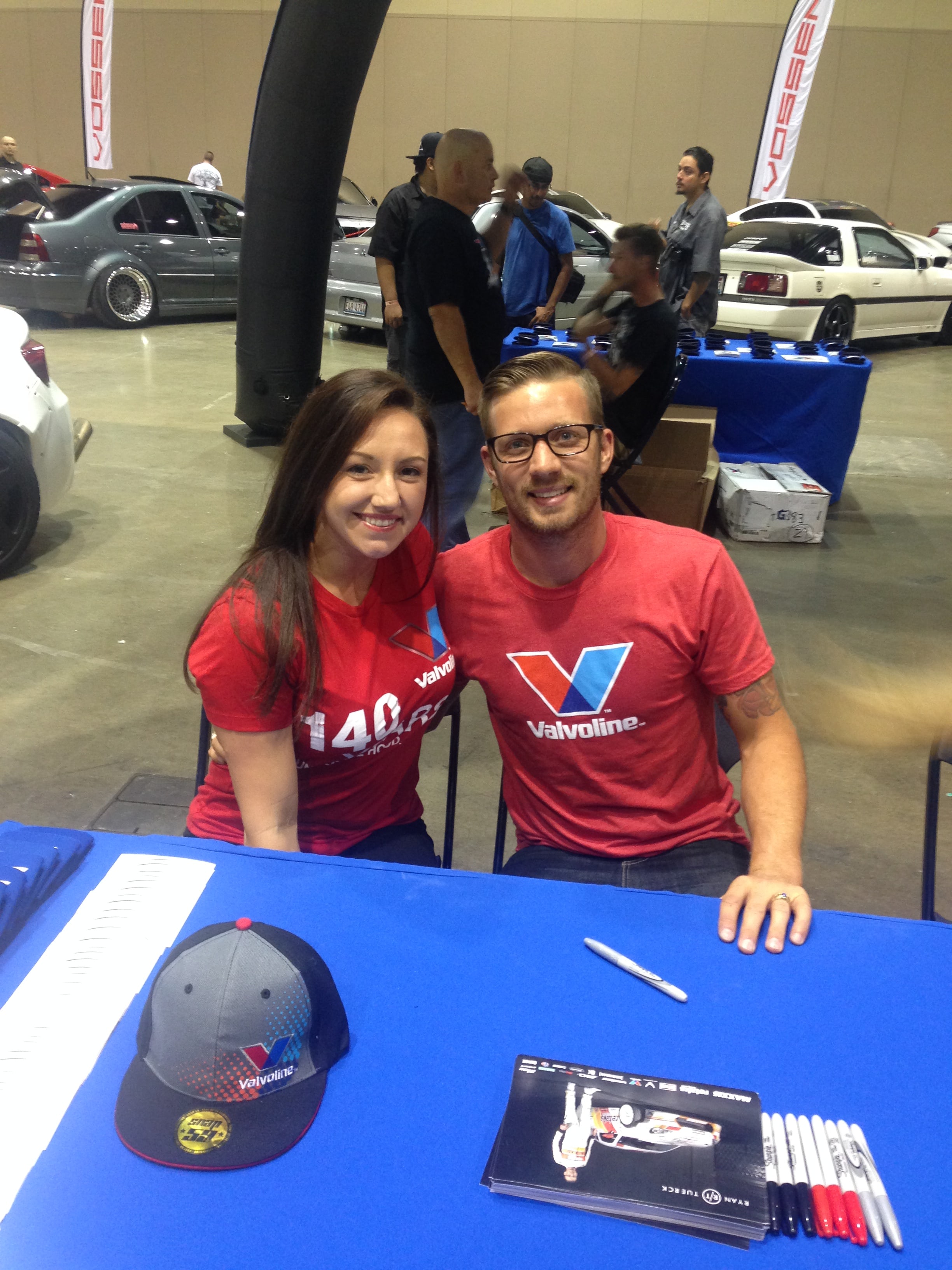 "This summer I got the opportunity to intern with The Specialized Marketing Group (TSMGI) in Skokie, IL. I got to assist with the various divisions of the company which included Global Sports Marketing, Motorsports, Promotions, and Creative.
Research and presentation skills prepared me best for this internship. The great thing about this major is the amount of practice we get with researching for papers and presentations. This practice allowed me to effectively work with my co-workers and effectively communicate my ideas. There were numerous times when I was tasked with researching a potential market with the other interns and we had to put together a presentation within a couple days. It was fast paced and constant; it's an extremely fun environment to work in.
My favorite part of the internship was the events we got to work for a couple of our clients. My favorite experience was at Hot Import Nights where I represented Valvoline. Hot Import Nights is the largest consumer car show in the world. It shows off the hottest cars, models, music, gaming, technology, and innovation. One of TSMGI's clients is Valvoline and Valvoline wanted to use this event as an activation to improve their customer base. What was so unique about this experience was getting the opportunity to spend time with Formula One Drift driver, Ryan Tuerck. Valvoline brought in this driver as a way to provide some Star Power to the tent and get people over to see the Valvoline cars and products. Usually drivers that show up for these events only stay for an hour to sign autographs for fans, but Ryan stayed for the entire event. That was extremely impressive to me and was a testament to Ryan's loyalty to Valvoline and his fans. It was great to see the process of the discussion and planning of how Valvoline would put forth their activation to the actual set-up of the event to the event itself. It gave me a new appreciation for the amount of time and planning that goes into just one event."