The ArtLab at AMUM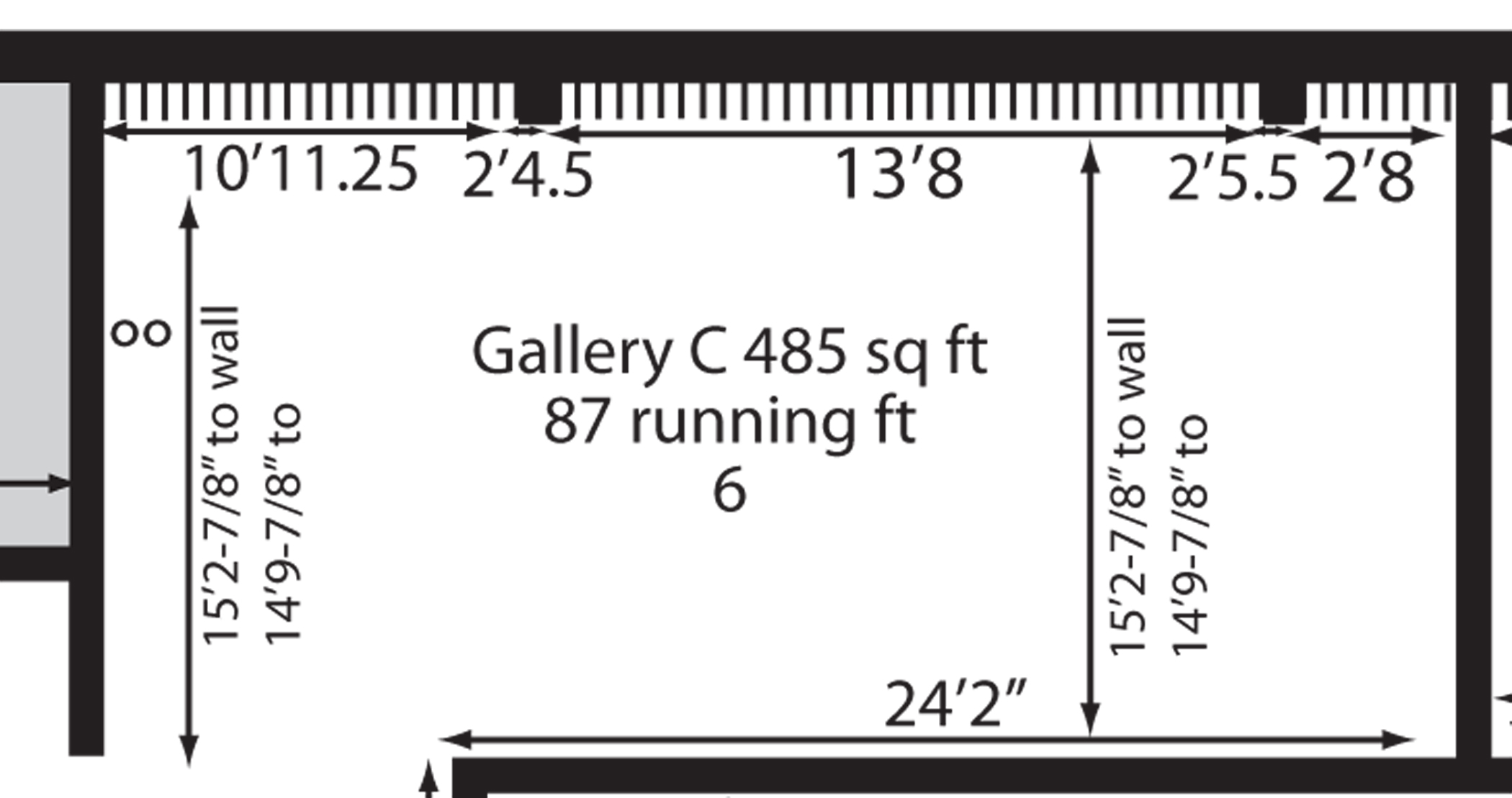 ArtLab Space Dimensions: 485 square ft, 87 running ft, and 10 ft ceiling
The ArtLab at AMUM offers an exhibition space that provides a platform for artistic expression, experimentation, and dissemination. AMUM invites artists to submit proposals for ArtLab exhibitions. Proposed exhibits can range from traditional gallery shows to experimental installations and may feature a solo artist or groups working in any form of creative media. AMUM will select up to three proposals per year through a rolling competitive application process. Each exhibit will run for approximately three months.
Preference will go to proposals that exemplify innovation, excellence, or diversity through artistic practice. Examples include: exhibitions that explore the intersections of art and science, works that represent the voices of artists that self-identify as outside of the mainstream art world, or artists investigating evolutionary methods for art-making.
Proposals Should Include:
An exhibit title and description of the nature and contents of the exhibit

If the exhibition will be site-specific, please include a proposed floor plan, drawings, and a detailed description of the installation

A brief curatorial thesis (concept or theme)

Artist bio and statement

Special equipment or requirements for the exhibit

Proposals for gallery shows should also include:

A complete inventory list of the works to be shown, including title and media

An image of each work to be exhibited

Selection Criteria:

Clarity of curatorial thesis

Appropriateness of the exhibition relative to the space and available resources

Ability of AMUM to accommodate medium(s). Due to its location inside of a museum, ArtLab cannot accept installations containing items that pose a risk to its collections. Examples include, but are not limited to: food, flora, fauna, and fungus.
AMUM Provides:
A $500.00 honorarium to selected artists

Staff assistance with installation and lighting

Marketing and promotion of exhibition on AMUM website and social media outlets

AV equipment and plinths (Subject to availability and AMUM approval)
Artists Will:
Provide all materials and labor required for the exhibition, including didactic materials

Agree to the AMUM Loan Agreement provided upon an official offer to exhibit

Present a gallery talk or similar program

Restore gallery to original conditions
Image Use:
Selected artists agree to allow AMUM to reproduce and use images of the artwork or installation for marketing and promotional purposes via our website, online exhibition, social media pages, and e-news, and in print via flyers, brochures, programs, and other uses that are not for sale.
Sales:
AMUM will not facilitate the sale of artworks on exhibit. Selected artists agree that all artworks on display in ArtLab will remain on display for the agreed upon term of the exhibition.
For more information or to submit a proposal, please contact:
Kristy Griffin, Assistant Director
901.678.3197
---
Learn more about what's now on view in ArtLab here