Josef Albers: Opening Eyes, Coming October 17, 2022

"Opening Eyes"
AMUM Unveils a Collection of Paintings and Prints by Bauhaus Master Josef Albers and his Colleagues
Main Gallery-- Opening Eyes 1: Josef Albers' Paintings and Prints at AMUM
Shortly after the Nazis closed the world-famous Bauhaus school in 1933, many faculty left Germany. Josef Albers and his wife, the textile artist Anni Albers, went to Black Mountain College, an experimental institute in North Carolina. Later, Albers related that on his first day a student asked what he intended to teach. His answer, the first English words he uttered as a professor, was "to open eyes." Albers' work as an artist and a teacher explored the "eye-opening" space between what one sees and what one knows.
Albers' largest body of work is the color studies collectively entitled, Homage to the Square, which he pursued from 1950 until his death in 1976 during his tenure at Yale and in retirement. AMUM's collection from this series includes three paintings, 36 prints in four portfolios (one a gift shared with Rhodes College) plus individual prints. All of AMUM's Albers' works, with the exception noted, are gifts of professor of architecture William Huff, who knew Albers at Yale and collected directly from the artist.
During Albers' professional years, 1925-1976, his work was regularly exhibited internationally, including in 1971 at New York's Metropolitan Museum of Art, in the MET's first retrospective exhibition of a living artist.
Crone Gallery--Opening Eyes 2: Colleagues at AMUM
The Bauhaus, international in concept and realization fostered a world-wide, multi-generational diaspora that was a driving force in post-World War II art and design. Albers' role as a leader, colleague, and mentor was seminal. AMUM's collections include work by several international artists representing self-defined, mutating groups of post-war abstractionists.
Opening Eyes debuts with a public reception on Sunday, October 16th from 3-5 pm. Everyone is welcome. Admission is free.
The Art Museum of the University of Memphis is free and open to the public Monday through Saturday 9am-5pm except for University holidays.
AMUM is located in the Communication and Fine Arts Building. Free parking is available on weekends. Paid parking is available weekdays. Please call for more information.
Josef Albers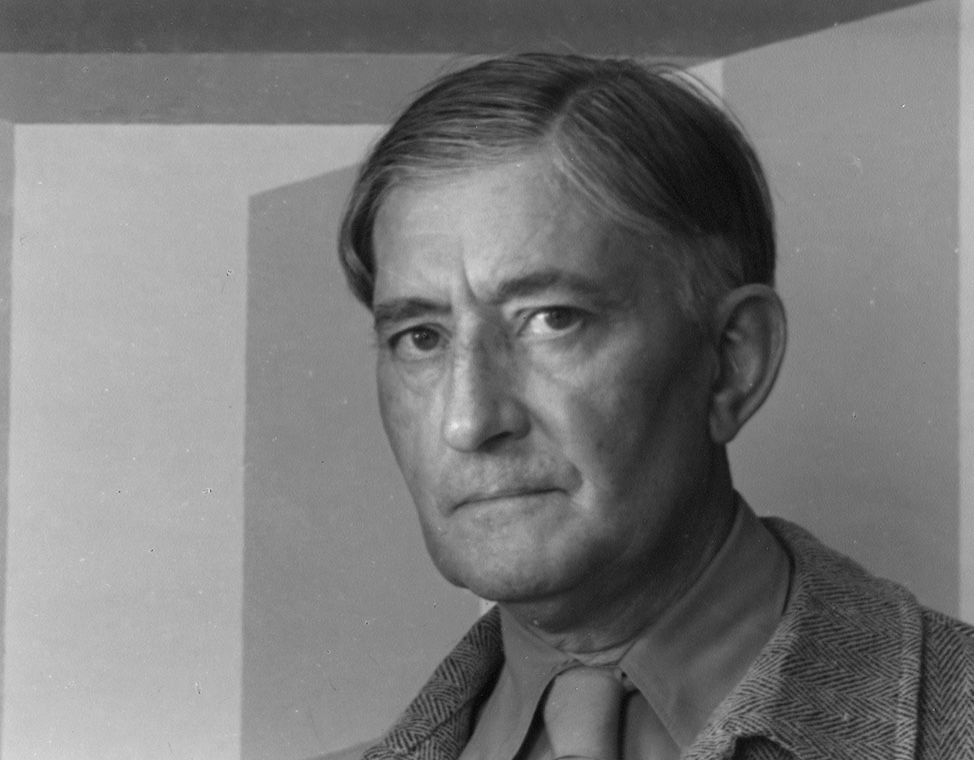 Josef Albers (1888–1976) was an influential teacher, writer, painter, and color theorist—now best known for the Homages to the Square he painted between 1950 and 1976 and for his innovative 1963 publication Interaction of Color.
On one of his first days at Black Mountain College in North Carolina in 1933, a student asked Josef Albers what he would be teaching in his art classes. Albers, recently arrived from Germany after closure of the Bauhaus, famously responded in halting English that he would teach students "to make open their eyes," to see things of the world afresh without rules, formulas, or expectations.
Albers' own work examined art's elements and expanded possibilities in a variety of media—painting, glass, furniture, drawing, photography, and printmaking. His largest and best-known body of work is the study of color entitled, Homage to the Square, an endeavor begun in 1950 after he had resigned from Black Mountain and was beginning a long relationship with Yale that continued after his retirement in 1965 until he died in 1976. The crowning achievement of his faculty years was the 1963 publication Interaction of Color, a monumental series of exercises he used in his classes to demonstrate color behavior in various relationships with art reproductions of students' work as examples. Interaction upended centuries of color theory.
The production of Interaction of Color introduced Albers to the technology of screen printing--the only color reproduction process precise enough for his purpose. Always eager to explore materials and techniques, and after four years of experience acquired while overseeing Interaction, he decided to expand the Homages into this medium. Two students, among the dozens who worked with Albers on the book, became professional publishers to continue their collaboration in the production of the Homage prints.
"Opening Eyes" includes Homage to the Square paintings and prints. Color, it's facts and phenomena, is the subject of both, and the difference in media emphasizes Albers' goal—to demonstrate color's relativity. "Wide Light," the show's signature image is included as both painting and print. They are similar but not the same.
You are invited to open your eyes.