Wearable Art Exhibition, Coming April 18, 2022

The Design Competition
AMUM is hosting a juried student Wearable Arts design competition, runway show, and exhibition in partnership with the University of Memphis Fashion Design program. All University of Memphis students are eligible to submit their design for a work of Wearable Art. Submissions will be reviewed by guest juror, Michael Ngo. The top 20 designers will receive:
A $200.00 stipend to turn their design into a work of Wearable Art

Consultation with University of Memphis Fashion Design and Merchandising professor Ramona Sonin Lee and celebrity designer, Michael Ngo

A place in AMUM's Wearable Art runaway fashion show

Their work of Wearable Art on exhibition at AMUM following the fashion show
Design submissions will be accepted through ArtCall.org. The open call begins January 28, 2022 at 7pm CST and ends February 16, 2022 at 11:59pm (Deadline Extended).
The Webinar
Wearable Art Design Competition: Introductory Webinar with Celebrity Designer, Michael Ngo
January 28, 2022 at 6:00pm CST
Wearable Arts Juror Selections Announced

Congratulations

to:
| | |
| --- | --- |
| Sydney Batson | Brittany Hoskins |
| Danzi Cutter | Vince Long |
| Sarah Danner | Caren Molina |
| Ashlyn Davis | Bobbye Scurlock |
| Candace Ferrell | Patrice Shaw-Brunson |
| Alexandra Filipovick | Jayla Slater |
| Kelsey Hankins | Mia Williamson |
Congratulations
to our Alumni:
| | |
| --- | --- |
| Tracy Treadwell | Lauren Denton |
| Lacy Mitcham | Moudester Tigue |
Project Schedule
January 28, 2022
Open call available at 7pm
February 16, 2022
Open call closes at 11:59pm
February 23, 2022
Winning designs announced
March 2022, date TBD
Design Feedback Zoom session with Michael Ngo
April 8, 2022
Fashion show dress rehearsal, 2-5p
April 9, 2022

Wearable Art runway show

Designers arrive at 3p

Doors open at 5:30p

Show starts at 6p

April - Sept. 2022
Wearable Art exhibition at AMUM
What is Wearable Art?
Wearable Art exists as an avenue for pure artistic expression within the world of fashion design.
A work of Wearable Art is a one-of-a-kind design that expresses an aesthetic originating entirely from the artist themselves. It takes art off the wall and brings it to life through display on the human body. Wearable art moves beyond mainstream fashion, employing diverse artistic techniques to create unconventional, avant-garde, bespoke creations. Wearable Art firmly rejects the commercially-driven notion that all fashion must be designed for mass production. These wearable works of art exist at the intersection of fashion, craftsmanship, and art.
A Very Brief History of Wearable Art
The Wearable Art Movement as we know it today emerged in the United States during the late 1960s counterculture era. The movement embraced individual expression and rejected mass production. Artists strove to use traditional techniques and materials in unconventional ways as a means of disrupting the long-standing tendency to elevate fine art over craft. The movement continued to grow during the 1970s, and received formal recognition with the 1983 exhibition "Art to Wear: New Handmade Clothing" at the American Craft Museum in New York City. In 1987, the first World of WearableArt (WOW) show was held in New Zealand. Thirty-five years later, the annual WOW Awards Show brings together entrants from over forty countries around the world.
Michael Ngo, Wearable Arts Guest Juror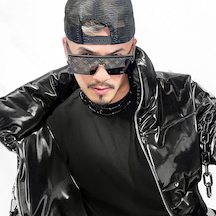 Los Angeles-based fashion & pop culture designer, MICHAEL NGO, is known for creating one-of-a-kind pieces that celebrate freedom, sexuality, and strength. Specializing in entertainment fashion & custom designs that embody those sentiments, Ngo's superstar clients such as Jennifer Lopez, Ariana Grande, Lady Gaga, Nicki Minaj, Lil Nas X, Doja Cat, Camila Cabello, and many more can be seen wearing his creations all over the world.
Heavily inspired by Lady Gaga's electric & avante garde fashion, Michael began experimenting with his creativity in in 2011 by designing elaborate costumes to wear to the popstar's concerts which eventually garnered a lot of attention from friends, colleagues and even the Queen of Pop herself. With the growing confidence in his artistry Ngo decided to take a leap of faith and commit to design school in 2012 to unlock this new chapter in his life.
After enrolling at The Art Institutes of California: Los Angeles for Fashion Design and mastering the skillsets of his program, Michael graduated as the Valedictorian of the Fall 2014. A few months after, Ngo showcased his debut runway collection during Los Angeles Fashion Week, which caught the attention of industry professionals & key connections that would jumpstart his career in the entertainment and fashion industry.
Throughout his 6-year career, Michael has impacted the world of entertainment & pop culture fashion by creating iconic looks for many of the world's biggest superstars. With a deep understanding for performance and stage, Ngo has been the go-to designer in Hollywood for an array of clientele & projects ranging from music, film, television, red carpet, press & especially social influencers. But as the world began to shut down in 2020, Los Angeles—the City of Dreams—and the entire entertainment industry came to a halt at the mercy of COVID-19.
As the pandemic began to unfold and nation went into lock down, Ngo wanted to use his time & expertise to give back & help the community. The pop culture designer launched "The REVIVAL Mask Project" featuring star-worthy & limited edition face masks with remnant fabrics from his clients & collections to help raise awareness and funds for the community affected by the pandemic.
During the course of the fundraiser, he raised a total of $45,000 for the LA Food Bank and for various LGBTQ+ organizations such as The LGBTQ Freedom Fund, The Marsha P. Johnson Foundation, and The Trevor Project. It was fundamental & crucial for Michael to use his talent & platform to spread a little fun & joy in a time of need while supporting the community though his designs that truly embody Ngo's artisan and designer spirit.
Throughout his journey Michael been completely floored with the amount of love & support his work has received and is determined to keep fighting for his dreams and relentlessly building the MICHAEL NGO empire in hopes of inspiring new generations of creators and designers to come.
Ramona Sonin Lee, Professor of Fashion Design & Merchandising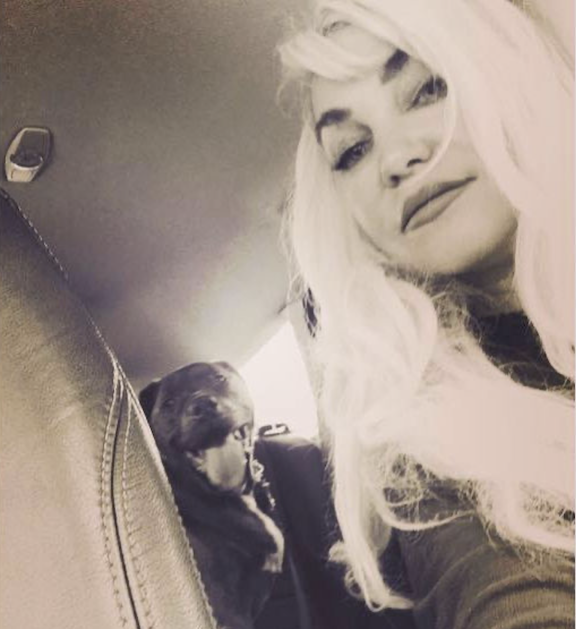 Ramona Sonin was born and raised southern and then landed 20 years in Venice Beach, CA. She has made her way back south and is an associate professor and the Program Coordinator of the Fashion Design and Merchandising department at the University of Memphis. She has worked in costume in the film industry including assisting costume stylist/designer Arianne Phillips on the Oscar winning film 'Girl, Interrupted', worked freelance in textile and fashion design, written fashion design curriculum and an invited board member with fashion technology companies as well as museums. Her work has been exhibited in the Los Angeles area, regionally here in the south and is preparing to exhibit her wearable art/couture in April 2022 in Paris at the World Fashion Exhibition. She is also preparing to exhibit her wearable art couture in July 2022 at the Dixon Gallery in conjunction with fashion exhibit Sporting Fashion: Outdoor Girls 1800 to 1960, all drawn from the exceptional collections of the FIDM Museum at the Fashion Institute of Design and Merchandising, Los Angeles. She has had the pleasure of working as the liaison for invited student/emerging designers for both LA and OC Fashion Weeks and a committee member and the liaison of emerging Memphis designers for Memphis Fashion Week. Although she spends most of her time in the south now she still makes her way back to Venice any chance she gets where her designs and drawings are constantly influenced by the eclectic nature of this eccentric beach city in Los Angeles... which notably mirrors her eccentric southern background and upbringing.
It all finds it's way right into her work:
"My couture pieces come from an artful, floatful place of upcycled steam pinks and greyed lavenders creating an edgy softness, a floral armor. Handstitched. Tough tulle.
Oh yeah...i adore needles and thread, miles of velvet, anything to draw with, all that sparkles, banana flavored moon pies and my pit bulls"
Questions
Contact Kristy Griffin, AMUM Assistant Director
(901) 678-3197