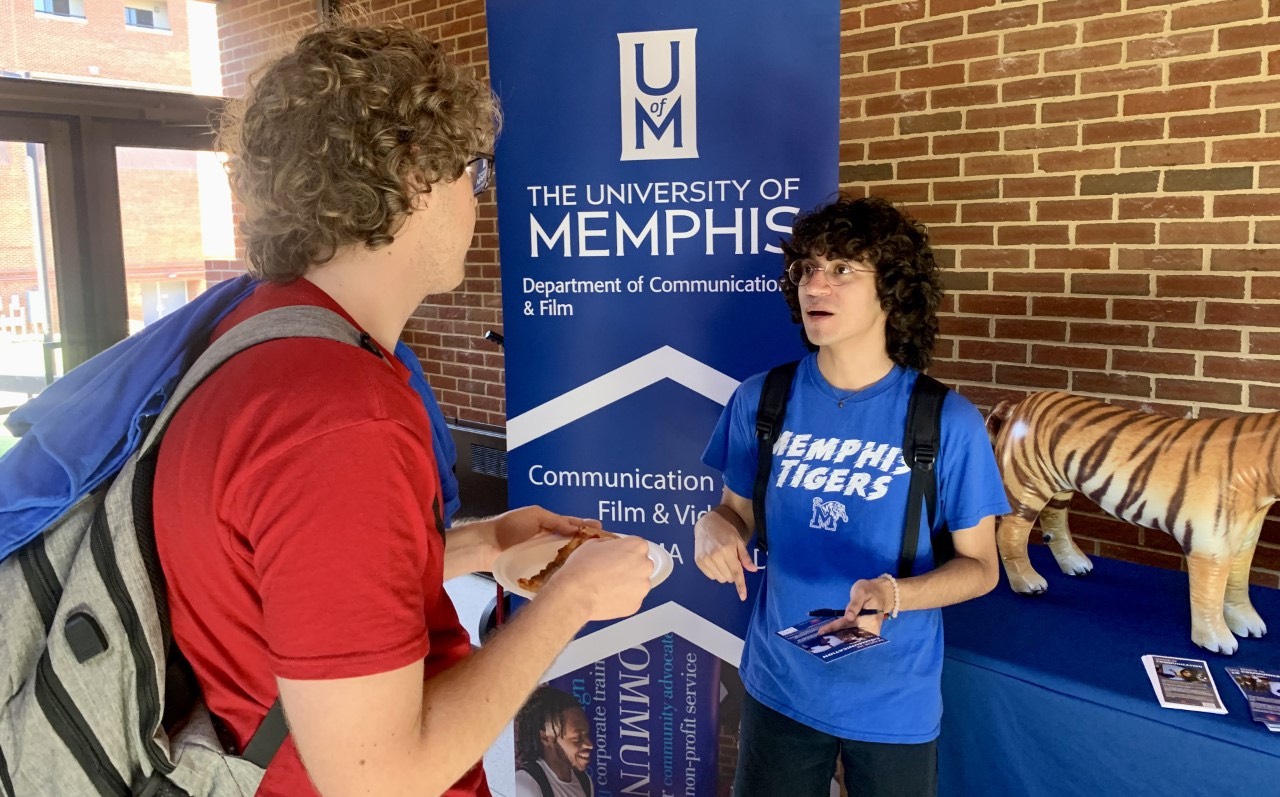 Major in COMM at the UofM
The COMM Department offers two concentrations at the undergrad level: Communication Studies (at the main campus and online) and Film & Video Production (at the main campus only).
Communication Studies offers students a broad education spanning interpersonal, public, and mediated communication practices, preparing students for a range of careers. Film & Video Production offers students the skills and knowledge necessary for employment in the film and video production industry or as an independent filmmaker. Both concentrations prepare students for graduate study as well.
We offer our majors a variety of co-curricular opportunities, such as Lambda Pi Eta (National Communication Honor Society), Film Club, and the annual student film festival (Focus Fest) at Malco's Studio on the Square.
We also offer a variety of hands-on, "real world" learning experiences through service learning in select courses as well as credit for internships.