The River City Partnership Experience
Bralyn Horton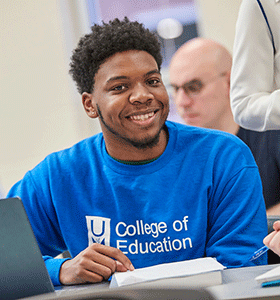 Bralyn is a Senior in the Undergraduate River City Partnership program from the inaugural RCP cohort. He graduated from East High School. Bralyn says of the River City Partnership, "Being in the River City program now, it's amazing. It feels like we're a family. We're able to connect and talk to each other. We do things outside of school that help us get to know each other while also focusing on our major."
Bralyn wants to teach because, "my passion for helping others will grant me the opportunity to influence the lives of the youth in a bright and impactful way."
---
Daejah McAlpin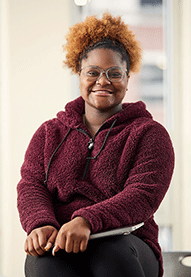 Daejah McAlpin is also a Senior in RCP. She is from Jackson, TN and graduated from Madison Academic Magnet High School. Daejah says of the River City Partnership, "When I found out about the River City Scholars program, I saw the potential of a great cohort of people who believe in the same ideals and actually want to make a change in education. That has very obviously held true since I've been in it."
Daejah plans to be a kindergarten teacher, stating, "I've felt a connection with kids that age, so I really feel like teaching them is my calling."
---
Read the UofM Magazine feature on Bralyn, Daejah and the College of Education's mission to change the narrative around teaching here>.