I AM A MAN. . .I Teach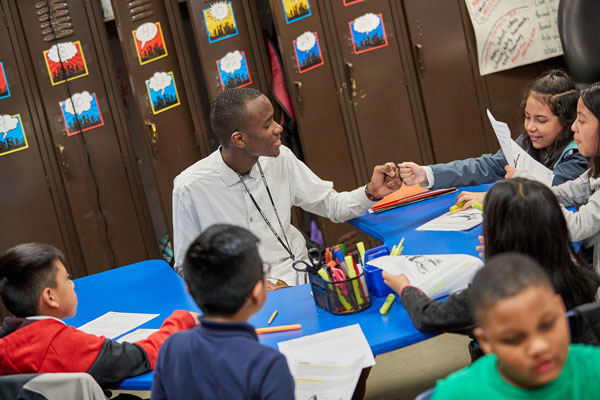 The Initiative for the Advancement of Males via Academic Mentoring and Networking in Teacher Education (I AM A MAN...I Teach) is a program designed to target, recruit, and develop to become teachers in MSCS and local charter schools, with an emphasis on recruiting men of color. The I AM A MAN program offers scholarships, mentorships, and teacher preparation programs. It also partners with the Pipeline to Promise initiative to provide seamless transition for male students as they graduate high school, navigate college, and enter the classroom as teachers.
The I AM A MAN program is currently looking for local teachers and educational professionals to serve as mentors and advisors.
For More Information
Email Dr. Celia Anderson >, Interim Assistant Dean of the College of Education.