STUDENT BAR ASSOCIATION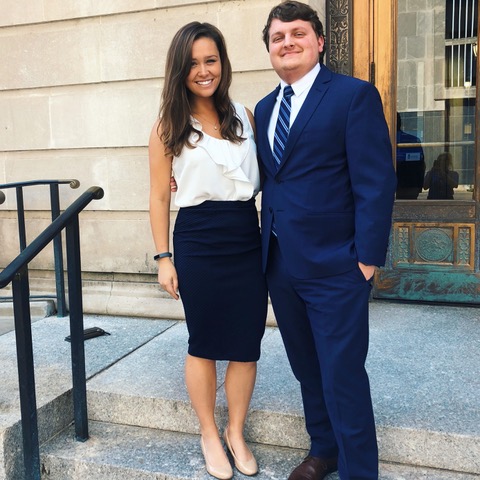 The SBA is dedicated to connecting all Memphis Law students into one body to foster fellowship and cooperation as well as advance the aims and purposes of the law school.
Duties of the association include creating forums to resolve student issues, plan student's activities, and partner with other university departments for the advancement of common interests. All Memphis Law students are automatically members of the SBA.
We hope that this site will provide useful information about SBA activities and information about events at the law school. Click on the links below to navigate our site and to find important documents, information regarding meetings, upcoming events and opportunities to participate on SBA committees. Please feel free to contact any of the SBA officers with your comments and concerns.
Events
SBA is currently abiding by University of Memphis COVID-19 events policy.
We look forward to continuing to host student events either in person or virtually for the 2020-2021 year. Stay tuned on our Facebook and Instagram pages.
Follow us on Facebook to receive the most up to date information about our upcoming events!
SBA Committee Information
SBA Constitution
Questions, comments, or concerns? Please send a message to SBA via their Facebook page at https://www.facebook.com/Memphis.SBA to send in your comments or suggestions, or contact anyone on the SBA administrative board.
For information on SBA election rules, upcoming meeting announcements, agendas and minutes, as well as all other SBA-related updates, please visit the SBA TWEN page by clicking HERE.
---
The SBA is an Administrative Council comprised of the Executive Board and the Board of Bar Governors. The following is a roster of the 2020 - 2021 SBA members.
Executive Members
President: Rachel Jackson
Vice President: Seth Rowland
Executive Director: Evan Johnson
Secretary: Will Gebo
Treasurer: Kate Ernst
Director of Events: Danielle Fong
Bar Representative/Election Commissioner: Alexxas Johnson
SGA Senator: Ashley Courtney
Community Service Liaison: Alexandria Holloway
Marketing Director: Alexis Werthmann
Bar Governors
3L Bar Governors: Claire Rowland, Jonathan Boggus, Morgan Crocker
2L Bar Governors: Brendan Horton, Marshall McComas, JR Coleman, Sara McKinney
1L Bar Governors: Teryn Williams, Molly Cook, Alexander Perkins, Shelton Wittenberg, Nada Abdulwahed, and Wai-Lin Danieley
Faculty Advisor