Kaleb Ritchie
Operations Manager Commercial Bass
Office Hours
Email for an appointment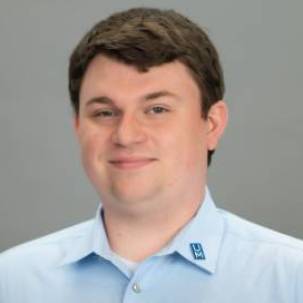 Biography
Kaleb Ritchie was born and raised in North Little Rock, AR, and began playing Double Bass at a young age. As a Jazz Trumpet player himself, his father Guido instilled a love for music early on. Being classically trained, kaleb began playing Jazz Bass late in his high school career. This led to his attendance at the University of Memphis, graduating in 2018 with a degree in Jazz Studio and Performance in Bass, he then returning to the University of Memphis to complete his master's in jazz studies in 2020.
Professionally, Kaleb has been a teaching privately for over 10 years, teaching both classical and jazz students. He has played in a large number of varied ensembles, including groups such as The Platters, The Coasters, and the Drifters. He is an active member of the musical area in Memphis and is a full member of the Delta Symphony Orchestra in Jonesboro, AR.
After graduating with his masters, he began working at the Rudi E. School of Music as Assistant Facilities Manager, operating Harris Concert Hall and assisting with modernizing the venues Audio/Video capabilities and managing various productions. He then moved into the role of Scheduling Coordinator and helped facilitate the opening of the Scheidt Family Performing Arts Center in Early 2023, before being hired as the Operations Manager.
In addition to his duties as Operations Manager at the Rudi E. Scheidt School of Music at The University of Memphis, Kaleb currently acts as the Adjunct Commercial Music Bass Professor.