Wilfried J.J. Karmaus, MD, Dr.med., MPH
Professor Emeritus of Epidemiology
Email
karmaus1@memphis.edu
Office Hours
By appointment only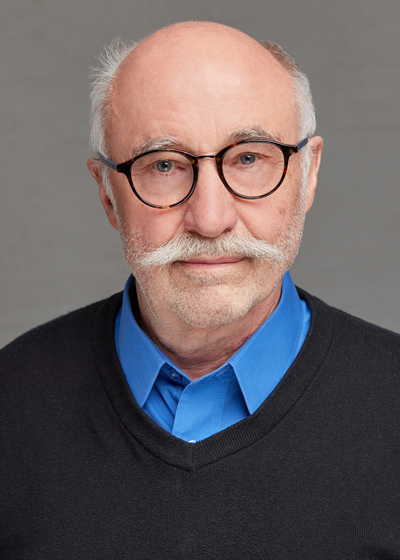 About Wilfried J.J. Karmaus
Dr. Wilfried Karmaus is an epidemiologist, trained as a physician in Germany and as an epidemiologist at UNC in Chapel Hill, NC. His interests cover environmental exposures and health outcomes in the life span from pre-conception to adulthood. The overarching objective of this research is to understand the role of pre- and postnatal exposures and to re-set their adverse effects. To this end, he is interested in epigenetic mechanisms (changes on top of the DNA) with emphasis on DNA methylation. Dr. Wilfried Karmaus enjoys working with mentees (graduate students and post-docs) and established a model of apprenticeship. Through hands-on activities, students learn on how to conduct and analyze epidemiologic studies, learn to present their results at conferences and in peer-reviewed journals. This experience provides an excellent starting point for careers in public health.
Education
MPH, University of North Carolina at Chapel Hill
Dr. med., University of Hamburg
MD, University of Hamburg
Research Interests
A NIH-funded project on effect of prenatal compounds in maternal serum on adult lung function via neonatal DNA methylation
A NIH-funded project on epigenetic inheritance of allergy in a multigenerational cohort.
The Michigan Fisheater Study: To determine the extent to what serum levels of PCBs and DDE (a metabolite of the insecticide DDT) in grand-mothers change the disease risk in their offspring.
Breastfeeding and child health: Is breastfeeding improving child health and what is the role of immune markers and fatty acids in breast milk?
The Narodichi Children Study: To examine health sequels in children after the Chernobyl accidents in 1986. Since radioactive exposure has a long half-life, even 30 years after the accident, we detect adverse health outcomes.
Long-term lung health after chlorine gas exposure (PI: Dr. Erik Svendsen at the Medical University of South Carolina): To assess health consequences after a rail disaster in Graniteville, South Carolina, in 2005 releasing a huge amount of chlorine gas and exposing a large population (n~5,000).
Publications
Please click here for a complete listing of Dr. Karmaus' publications in PubMed.