Parent & Family News: Spring 2021 Edition
GETTING STARTED AGAIN...
We are excited to begin the 2021 Spring Semester soon! The University of Memphis reopened on Monday, Jan. 4 as scheduled. The current operational modifications based on Shelby County Health Department directives apply through Jan. 22.

In preparation for the scheduled beginning of classes, please note the following:
Spring Classes begin Jan. 19
The spring semester will begin as originally scheduled. In order to gradually increase campus density, faculty offering face-to-face or hybrid classes may choose to begin the semester remotely for up to two (2) weeks. Faculty will communicate any changes to their students through the syllabus or other messages on D2L, which will open on Monday, Jan. 11.
Residence Halls Open as Scheduled
Students who have reserved spaces in the residence halls should have received more specific information about residence life. Please check the Residence Life Website for details.
Many students think of January as a new beginning, a time to improve upon the previous semester. Talk with your student about these responsibilities often. Having a checking account or credit card may be a completely new experience for your student. You may want to have a conversation about budgeting expenses, spending habits and paying for their education.
All Safety Protocols Remain in Place
Safety and health guidelines that were put in place last fall remain active. Review all guidelines at memphis.edu/coronavirusupdates. As a result of our University's adherence to the established safety protocols, UofM was the safest large campus in Tennessee last semester. Continued commitment and adherence to such will ensure we keep our campus and each other safe.

We will continue to monitor the community conditions and heed all recommended CDC guidelines and Shelby County Health Department directives. Updates will be provided regularly as we move into the semester.
What Parents Can Do...
Make sure your student knows what books he or she will need for classes this semester. Visit the bookstore website to look them up.
Talk with your student about his or her financial needs for the spring semester.
Review the events of the past semester with your student.
Evaluate the need and/or benefits of a part-time job.
As always feel free to contact via email at parents@memphis.edu or via phone at 901.678.2115.
Connect with Parent and Family Services via Social Media @UMparents
IN THIS ISSUE
Calendar & Deadlines
For Parents...
Essential Services
Student Services
Get Involved
University News
Athletics
DATES & DEADLINES
To stay up to date on all upcoming dates and deadlines, please check out our UMparent calendar.
November 24-January 15: Winter Break
January 11: Hugs from Home available for purchase
January 11: Fee payment deadline (All registered courses will be DELETED if not paid in full or Signed up/Paid on the Installment Payment Plan (IPP) by the Fee Payment Deadline)
January 12: Deadline to sign up for e-Refunds (Direct Deposit)
January 13-15: Residence Hall Move-In
January 15: Last Day of Regular Registration
January 18: Martin Luther King, Jr. Holiday (University Closed)
January 29: First Day of Classes, Spring 2021
January 22: Last Day to Add or Change Sections
January 22: Fee payment deadline to avoid the assessment of a $100 Late Payment Fee
February 1: Last Day to Drop Class for No Grade; 50% Fee Adjustment/Refund Deadline
February 1: Priority Deadline for 2021-2022 FAFSA (TSAA)
February 1: Scholarship Application Deadline
February 10: Last Day to Purchase Hugs from Home
March 1: 2nd Installment Plan Fee Payment Deadline
March 5: Last Day of Classes/Exams (1st Half POT)
March 8-9: Student Wellness Break (No Classes)
March 10: First Day of Classes (2nd Half POT)
March 20: Last Day to Drop Course ("W" grade(s) assigned)
April 1: 3rd Installment Plan Fee Payment Deadline
April 8-9: Student Wellness Break (No Classes)
April 27: Last Day of Classes (Full Term/2nd POT)
April 28-29: Study Day
April 30-May 6: Final Exam Period
May 1: 4th Installment Plan Fee Payment Deadline
May 8: Spring Commencement (Check Commencement website for possible date change)
May 13: Final Grades Available
FOR PARENTS..
Join the Parent & Family Association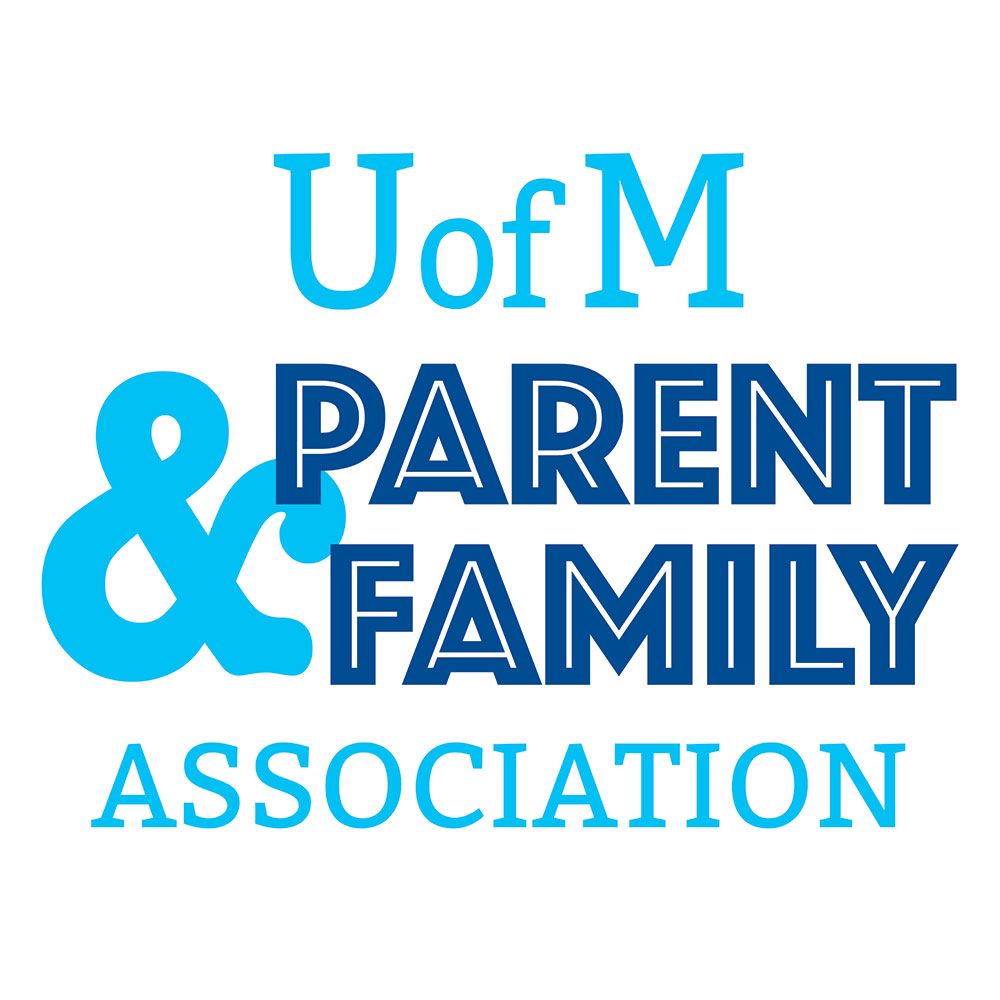 Membership in Parent & Family Association allows you to connect and engage with the UofM while providing you with information and opportunities to support your student's learning.
Benefits Include...
Biweekly e-Newsletters throughout the year

Welcome Bag with items just for members of the Parent & Family Association

Association member's students are eligible for one of 12 $400 book scholarships

Priority Registration for Parent & Family Weekend and other Parent Events

Parent & Family Calendar mailed to your home each year your student is enrolled

Eligible to serve on the Parent & Family Council

Parking passes available upon request (Request must be made at least 1 business day before)

Includes 2 family members in the same household
Click here for more information and to join!
Parent & Family Association Book Scholarships
If you are a member of the Parent & Family Association, your student is eligible for one of twelve $400 book scholarships. Students apply through Tiger Scholarship Manager.
Scholarship Requirements:
Applicant must be the student of a Parent & Family Association member in good standing

Applicant must be enrolled as a degree-seeking student

Applicant must be enrolled in a minimum of 12 credit hours

Applicant must have at least a 2.75 GPA

Scholarships will be awarded based on merit and need. Students can apply for the scholarships through Tiger Scholarship Manager.
The deadline to apply for all 2021-2022 scholarships is February 1, 2021.
Hugs from Home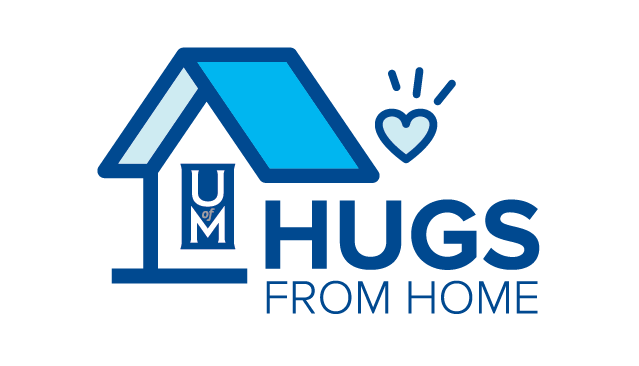 Surprise & support your student with a Hug from Home! These are a great way to send love to your student. Proceeds go to support our Tiger Food Pantry for students in need.
Ordering is open now!

Bags are $15 and are a little happy for your student! In each bag, students receive Valentine's Day themed candy (kisses, smarties, & lifesavers), a mini first-aid kit, hand sanitizer, and Tiger spirit items. On the order form, you can also add a personalized note to your student to show your support. Visit our Instagram page for a photo of everything inside the bag!

Students will be notified on Valentine's Day, February 12, 2021, to pick up their bag in the Administration Building.
ESSENTIAL SERVICES
Registrar
Spring registration has been open for all degree-seeking students since November 16, 2020. Refer to the Spring 2021 Academic Calendar for important dates and deadlines.
Please remind your students that they must be advised before they can register; the registration system will not allow a degree-seeking student to register if an advisor has not cleared him or her.
The last day of regular registration is Friday, January 15, 2021. Students who register after this date will be subject to late registration and late payment fees.
Please encourage your students to print and review their syllabi class schedules before their first day of classes. Faculty will communicate any course changes to their students through their syllabus or other messages on Ecourseware, which will open on Monday, Jan. 11.
University and Student Business Services
The Spring Fee Payment Deadline is January 11, 2021, by 4:30 pm.
Do not let your student lose their classes by missing the fee payment deadline.
Students who register for classes through January 11 will need to satisfy fee payment requirements by the fee payment deadline to avoid the deletion of their registered classes. For additional Fee Payment Deadline Information and important dates and deadlines, please refer to the Fee Payment Deadlines/Refunds/Important Dates calendar.
Please note that unless your student's financial aid, scholarship, and/or sponsorship covers 100% of their enrollment fees, the remaining fees MUST be paid in full or through the Installment Payment Plan (IPP) by January 11.
To take advantage of the IPP, an initial down payment of 25% of the balance due is required after all financial aid (grants and student loans), scholarship, and/or third-party assistance award amounts have been applied. Housing, Tiger Eat$, and a $50 enrollment fee will automatically be included in IPP. Beginning January 1, the enrollment fee will be $50. Students who enroll in a payment plan by close of business on January 11, 2021, will receive a 50% refund of the payment plan enrollment fee of $25. See full IPP details.
Please Note: Students can enroll you as an Authorized User on TigerXpress so that you can view and pay the outstanding balances on TigerXpress and receive an email notification when eBills are available. Important Information, Dates, and Deadlines:
January 12: Deadline to sign up for eRefunds (direct deposit) on TigerXpress for processing excess financial aid/scholarship refunds as available for the initial direct deposit.
January 15: eRefunds- Direct Deposit refunds will begin to post to students' bank accounts.
January 22: Refund checks will be sent to the Post Office for mailing.
March 1: 2nd Installment Fee Deadline to avoid $25 late payment fee
April 1: 3rd Installment Fee Deadline to avoid $25 late payment fee
May 1: Final Installment Fee Payment Deadline to avoid $25 late payment fee
Residence Life
We look forward to welcoming your student back to campus for the spring semester. As noted in previous communications, the University of Memphis uses the most recent data and national, Tennessee, and local guidance to form its safety protocols. In accordance with that guidance and CDC recommendations, Housing and Residence Life is providing the following updates for Spring 2021 move-in:
COVID-19 Protocols
Residence halls will be limited only to the students assigned to each hall and University staff supporting the building. No outside guests/visitors will be permitted in the halls at this time. Common areas such as kitchens and lobbies will remain open with limited occupancy to maintain social distancing.
Housing and Residence Life will utilize CDC guidelines for the cleaning of all residence halls. All common public areas, including shared restrooms, will be cleaned daily. Hand sanitizer stations will be placed in common areas. Students should bring cleaning supplies, including disinfectant, to be utilized in rooms and after usage of restrooms and common area spaces.
Students must adhere to all requirements of the University COVID-19 Health and Safety policy.
We encourage all residents to review the CDC website for recommendations on safe, daily practices that mitigate the risk of exposure. Students should monitor symptoms using the CDC's Self-Checker.
Check-In
New residents arriving on campus for the first time this academic year and residents returning to their housing assignments are required to sign-up for check-in appointments through the online Housing Portal (where students originally applied for housing). Students cannot check-in without a scheduled appointment.
Official Check/Move-In Dates
New Residents: Wednesday, January 13 – Friday, January 15
Returning Residents: Wednesday, January 13 – Saturday, January 16.

COVID-19 Testing
We highly encourage students to get tested prior to move-in to protect themselves and the campus community. The University has a Testing Center at the corner of Central and Patterson, the Center will be open Monday, and Wednesday from 9 a.m. - 2:30 p.m. Testing is free for all students at this site. View detailed instructions >
Positive Test or Exposure
Students who have, are suspected of having, have been in sustained proximity to someone suspected or confirmed to have COVID-19, or are experiencing any of the symptoms (which may appear 2-14 days after exposure to the virus), should complete a 10-day self-isolation period before arriving at check-in.
If you have been exposed, have tested positive, and/or symptomatic, please contact us at housing@memphis.edu, and we will arrange an alternative check-in time. In addition, contact the Dean of Students' Office at deanofstudents@memphis.edu or 901.678.2187 to report a positive test.
Prepare
Ensure your student has checked the What to Bring list for what to bring with you and what to leave at home.
Check the housing portal for your student's assignment and roommate information. Ensure your student reaches out to their roommate about what shared items to bring.
For convenient gated parking close to their residence hall, we recommend purchasing a Resident Priority Parking Pass. They are available for purchase now.
If your student will be receiving mail or packages, campus mailboxes are available for rent.
Please read and understand our Housing Policies.
Review your family's insurance policy or consider obtaining renter's insurance to protect your belongings.
Please encourage your student to check their memphis.edu email regularly as we will be sending important information about move-in.
Download our app for all your Housing and Residence Life and move-in information at your fingertips!
STUDENT SERVICES
Campus ID Cards
Students are encouraged to manage their Campus (ID) Card online. Some of the online options include:
Deactivate lost, misplaced, or stolen card to prevent unauthorized use
Activate found card
View card balance(s) and meal plan (if applicable)
Add additional funds to card using a credit card
For questions, students can contact the Campus Card office at 901-678-CARD (2273) or campuscard@memphis.edu. They can also stop by their office in 115 Wilder Tower on the Lambuth campus in the Business Service Center, 109 Varnell-Jones Hall.
Career Services
Tiger Talent is Something to Roar About! Encourage your student to meet with a Career Specialist. Majors and Concentrations are grouped into Talent Communities served by Career Specialists. They can help your student clarify their career goals, prepare for job and internship searches, and advise them on planning for graduate/professional school. Types of advising appointments include:
Major and Career Exploration/Planning
Document Review (resume, cover letter, CV, etc.)
Job/Internship Search Strategies
Mock Interviews
Graduate/Professional School Planning
Services are provided by appointment only with the exception of Walk-In Hours. Your student can request an appointment with their Career Specialist through TigerLink powered by Handshake.
Study Abroad
As part of the UofM Center for International Education Services, the Study Abroad Office provides rigorous academic programs with a cross-cultural learning experience that is not available in the United States.

The office offers more than 200 semester, academic year and short-term programs in over 60 countries worldwide to meet the diverse needs of the student population.
The UofM study abroad staff, located in the Panhellenic Building, is here to advise students, parents, and community members about study abroad program options, policies, and procedures as well as scholarship opportunities.
March 1: Summer & Fall Application Deadline for Study Abroad
Questions? Students can email tigersabroad@memphis.edu or visit the Study Abroad Website.
Technology for Your Student
Looking for Microsoft Office for your student? Did you know Microsoft Office Suite is available at no cost in PC and Mac platforms for your currently enrolled student? The software includes Word, Excel, PowerPoint, Outlook and OneNote. Office is a great tool for completing coursework and assignments.
Your student can download a copy of the software to their computer or laptop. To learn more about downloading Microsoft Office, have your student visit the Office website.
Student Discounts
Students can use their UofM Student ID at various locations on Highland Street to receive discounts. Additionally, Garibaldi's, Moe's, McDonald's, Domino's, Ubee's, and Smoothie King will accept Tiger Funds for eat-in or take-out. To upload money to Tiger Funds, visit the Campus Card website.
The University of Memphis is committed to the success of all students. You@Memphis, an online resource to help students navigate personal success, provides students help when they need it. The website can be accessed at you.memphis.edu and through the MyMemphis student portal in the "Student" section on the right side of the page.
You@Memphis addresses three primary areas to help students achieve their goals:
Succeed | provides resources to help students develop plans for academic success and lay the foundation for a career, including information on securing internships.
Thrive | helps students to identify resources to support their overall well-being, including health and sleep tips, information on mental health and strategies to manage difficult situations.
Matter | connects students to resources to become engaged with the campus in ways that are meaningful for them. Also includes information on how to manage academic, career, social and well being goals in a way that creates balance and focus.
GET INVOLVED
Join in January
Join over 150 student organizations for the annual Join in January involvement fair. This year Join in January will take place virtually, on TigerZone! Interested students will be able to explore registered organizations, interact with them in real time using a digital meeting link, and request to join organizations when applicable.
This year, the event will take place from 12:00-4:00 pm on Wednesday, January 27. For any questions, contact MK Tyler at mktyler@memphis.edu.
HEALTH
UofM COVID-19 Testing Center
We have a Testing Center for only UofM students, faculty, and staff who are exhibiting symptoms. Located at the Central to the Arts Hub, formerly the Visitors Information Center at the corner of Central and Patterson, the Center will be open Monday, Wednesday, and Friday from 9 a.m.-2:30 p.m. Test kits and processing are provided at no charge by the State of Tennessee and funded by Federal COVID-19 relief funding. Testing Center access details are very specific and are provided at memphis.edu/coronavirusupdates/sick/testing.php
Flu Vaccine
The University of Memphis Student Health Center highly recommends everyone gets vaccinated to protect themselves and those around them against influenza. The immunization takes about 10 days for immunity to develop, so the sooner your student is immunized, the better. Check with your doctor or another health care professional if you have questions about which vaccine your student should get.
STUDENTS CAN GO TO THE MY PATIENT PORTAL TO SCHEDULE THEIR FLU VACCINE
Learn about everything you need to know about the flu illness, including symptoms, treatment, and prevention, on the CDC website. Remember to:
WASH YOUR HANDS with soap and water.
COVER YOUR COUGH with your elbow
STAY AWAY FROM CROWDS when influenza is present
STAY HOME if you are diagnosed with the flu.
If you have questions about the above information, please call 678.2287 or 678.474
ATHLETICS
Schedules
Click here for all athletic sports schedules.