Shawn Fisher wins Foster-Beason Award for best dissertation in Arkansas history
[7 March 2014] Shawn Fisher won the James L. Foster and Billy W. Beason Award, given by the Arkansas Historical Association for the best dissertation in Arkansas history. Shawn defended his dissertation, with Dr Aram Goudsouzian as major professor, in 2013. Called "The Battle of Little Rock," it is a military history of the 1956-57 crisis over the integration of Central High School in Little Rock, Arkansas; it also contributes important insights into transformations over white southern masculinity.
Dr Susan O'Donovan and Dr Aram Goudsouzian speak during Rhodes College conference on civil rights
[1 March 2014] During the conference "From Civil War to Civil Rights" held this weekend at Rhodes College, two members of our department made presentations. Dr Susan O'Donovan spoke Friday afternoon on "Citizens of the World: Globe-trotting Slaves in the Age of Cotton," and Dr Aram Goudsouzian spoke this morning on "'That's a White Man's Statue!': Civil Wars, Black Power, and the Meredith March Against Fear."
Aviation for Women publishes article about Dr Janann Sherman's research on Phoebe Omlie
[28 February 2014] Linda Berlin, writing for the periodical Aviation for Women in its March/April 2014 issue, has an article entitled "A History Writer's Journey: Finding Phoebe" that tells how Dr Janann Sherman spent seventeen years before she was finally able to find enough information to publish Walking on Air: The Aerial Adventures of Phoebe Omlie.
Phoebe Omlie was the first woman to receive an air transport pilot certificate, the first woman to receive an aircraft mechanic's license, and the first woman to hold an executive position in federal aeronautics. To the public she was better known for her dare-devil stunts on aircraft flown by her husband, Vernon. Largely through the efforts of Dr Sherman and James Kacarides, in 2011 the new control tower at Memphis International Airport was designed the Omlie Tower in honor of Phoebe and Vernon.
The story is already well known to us, because Dr Sherman taught in our department from 1993 and served as chair of the department for nine years until her retirement last year. Her book on Ms Omlie had been preceded by The Perfect 36: Tennessee Delivers Woman Suffrage, co-written with Carol Yellin; No Place for a Woman: A Life Of Senator Margaret Chase Smith; Interviews with Betty Friedan; two books co-written with Dr Beverly Bond: Memphis in Black and White and Beale Street; and two books co-written with Dr Bond and Frances Breland: University of Memphis and Dreamers. Thinkers. Doers. A Centennial History of The University of Memphis.
Ms Berlin's article pointed out certain parallels between Dr Sherman and Phoebe Omlie. Dr Sherman was a certified pilot herself, having earned her certificate in early 1974 (she never performed airborne stunts so far as we know, however). Both women endured crises with their husbands — Vernon died, ironically, in a commercial aircraft crash, and Charlie, who was married to Dr Sherman for 42 years, became legally blind at an early age and died of congestive heart failure just as Dr Sherman was becoming chair of the department.
The article tells how Dr Sherman and Charlie had spent their summers on Vinalhaven island in Maine and how she decided to move there after she retired. She plans to write a memoir and is currently working on a new version of Walking on Air for grade-school girls and enjoying the beauty of the island. She estimated recently that Vinalhaven had already received approximately 90 inches of snow during this winter season — but she entertains no idea of moving back.
Department hosts West Tennessee History Day
[22 February 2014] The Department of History has been hosting West Tennessee History Day since the 1980s (and until it grew up too large for the department to cope with a few years ago, also Tennessee History Day itself). Dr Susan O'Donovan is the coordinator for the event, assisted by Beverly Tsacoyianis and MIcki Kaleta. Winners today are eligible to participate in state competition in Nashville on 12 March and are invited to the awards dinner hosted by the Shelby County Historical Commission on 6 August. A complete list of winners will be posted on the West Tennessee History Day Web site at a later date.
Here are some scenes from the awards ceremony held in the University Center Theater, where awards were made to both students and teachers.
Dr Catherine Phipps speaks at conference on Asia at the University of Tennessee-Chattanooga
[18 February 2014] Dr Catherine Phipps addressed the Sixth Annual Introduction to Asia Conference this afternoon at the University of Tennessee at Chattanooga, speaking on the topic "East Asia in 20th-Century World History: Critical Themes."
Other speakers included Japanese Consul-General Motohiko Kato; Neelanjan and Tanay Patri of the India Association of Chattanooga; Lucien Ellington, UC Foundation Professor of Education and Director of the Asia Program at the University of Tennessee at Chattanooga; and Asami Nakano, Japan Outreach Initiative Coordinator, and Tae Murayama, who conducted and narrated the Japanese tea ceremony.
Dr Aram Goudsouzian speaks at Rhodes College on the Meredith March Against Fear
[13 February 2014] Dr Aram Goudsouzian spoke this evening at Rhodes College in the Communities in Conversation series. His presentation was based on his recent book, Down to the Crossroads: Civil Rights, Black Power, and the Meredith March Against Fear.
The next event in the series is the 3-day conference, 27 February-1 March, "Public Memory: From the Civil War to Civil Rights."
February 2014 issue of departmental newsletter published
[12 February 2014] The February 2014 issue of History Happenings, the newsletter of the Department of History, is now online as a PDF document.
The issue contains the following articles:
Dr Aram Goudsouzian's book on Meredith march featured in newspaper items
[9 February 2014] Dr Aram Goudsouzian's book, Down to the Crossroads: Civil
Rights, Black Power, and the Meredith March Against Fear, was featured in two different parts of today's issue of The Commercial Appeal.
Michael Lollar wrote an extensive article about the book and the march for the front page of the M section, with several illustrations. Clay Risen, for Chapter16.org, wrote a review for page 6 of the Viewpoint section.
Both articles called attention to upcoming events in connection with the book: Dr Goudsouzian's lecture at Rhodes College on 13 February, and a book signing by him at The Booksellers at Laurelwood on 24 February. There are several other events, mostly in February, in the calendar at http://www.aramgoudsouzian.com/events.html.
Department announces undergraduate scholarships and awards for 2014-2015
[7 February 2014] The Department of History has announced undergraduate scholarships and awards for the upcoming year 2014-2015, along with an application form. They include the Bob Baker Scholarship, the Belle McWilliams Scholarship, the Paul R. Coppock Scholarship, the Janann M. Sherman Undergraduate Award for the Study of Women's History, the Major L. Wilson Undergraduate Paper Prize, the Kell F. Mitchell Memorial Award, the Tennessee Historical Commission Award, and the Undergraduate History Internship Award.
All application materials are due by 4 pm on 28 February 2014 to Karen Jackett, 219B3 Mitchell Hall. All winners will be decided by a committee of Department of History faculty members. Winners will be notified by 28 March 2014.
Full complete information, download the announcement as a PDF document.
Dr Anthony Badger delivers Belle McWilliams Lecture in U.S. history
[6 February 2014] Dr Anthony Badger, the Paul Mellon Professor of American History at Cambridge University and Master of Clare College, delivered the Belle McWilliams Lecture in U.S. History this evening, speaking on "The Lessons of the New Deal: Has Obama Learned the Right Ones?" The lecture was also sponsored by the Marcus W. Orr Center for the Humanities.
Dr Badger was introduced by Dr Colin Chapell, who as a student at Cambridge had benefitted from the mentoring of Dr Badger. Dr Badger quipped that he was delighted to have been asked to leave cold England for America's "sunny South" (the on-campus temperature when he spoke was about 25 degrees).
There were certain parallels between 1933 and 2009 when two presidents took office — financial crisis, widespread economic distress, even an international conference (in London) to try to arrive at solutions. While still a candidate, Barack Obama, along with his advisers, had been a close student of Franklin D. Roosevelt's New Deal, because he and they recognized those parallels. (Dr Badger noted that shortly after the election of 2008, a news service notified him that Obama had been reading his book, FDR: The First Hundred Days, and so had Peyton Manning, rated as the 14th-most-intellectual football player in the U.S.) Dr Badger said that Obama had learned several lessons from the New Deal that he intended to apply to the 2009 situation, including the need to spend vast sums of money and not (as Roosevelt had done in 1937) to ease off on that spending too soon.
But in other ways, Obama did not benefit from Roosevelt's experience. Roosevelt went on from victory in 1932 to win overwhelmingly in 1936, but Obama had a narrow victory in 2012. Roosevelt's New Deal was the defining political episode of the twentieth century, setting the pattern for a vast array of governmental actions to influence economic conditions. Roosevelt even improved on his majorities in Congress in 1936 as well as winning the presidency in a landslide. Obama's administrations have been beset by gridlock, with little to show for accomplishment, and in later elections his party lost its majority in the House of Representatives and its super-majority in the Senate.
What went wrong? Toward the end of his lecture, after considering other differences between Roosevelt and Obama, Dr Badger suggested that one of the lessons to be learned from Roosevelt's success was "Be lucky." He had explained earlier that Roosevelt indeed had luck on his side much of the time. In the banking crisis, for example, Roosevelt's policies were a gamble, but they worked. Neither he nor his advisors had any real plans when he assumed office. A plan quickly cobbled together with the help of Herbert Hoover's Treasury Department officials existed in only one copy when introduced into the House, which approved it unanimously 43 minutes later (the Senate, with some dissent, took a bit longer). There was no "Plan B," Dr Badger said, nowhere to go if the plan failed. In his first "fireside chat" Roosevelt charmed the American people into believing it was safe to put money back into the banks, and it worked. Moreover, Roosevelt for a long time did not have to worry particularly about foreign affairs, which allowed him to concentrate on domestic issues.
Obama has not always had luck on his side. Dr Badger noted that he did have good fortune in having to run against opponents who created problems for themselves, such as John McCain's selecting Sarah Palin as a running mate without adequate vetting, and Mitt Romney's disparaging remarks about 47% of the American voters.
More often, Obama's luck has gone the other way. Dr Badger maintained that Obama did save the banks. But concentrating on saving the banks created much resentment, and Dr Badger asked, "How do you get credit for what didn't happen?" Although the administration boasted of saving two million jobs, that did not translate as two million jobs created. Roosevelt's policies employed 250,000 within the first six weeks and millions more in later years. They subsidized farmers and placed a moratorium on foreclosures on mortgages, but Obama's policies did little to get money into the hands of the public and financial institutions found ways to continue foreclosures.
The situation in the 1930s was so desperate, Dr. Badger maintained, that for quite some time afterward, majorities in both parties felt they had to support the principles of the New Deal (witness Wendell Wilkie in 1940, for example). After 2008 conservatives have felt little or no need at all to support Obama's policies, maintaining that they impede rather than stimulate recovery and are probably unconstitutional anyway. Polarization is rampant and politicians delight in finding "hot spot" issues on which skewer their opponents. Dr Badger noted some 250 failures in the Senate to force closure on issues; what used to be unthinkable has become routine.
It is easy enough to blame Republicans for polarization and gridlock, Dr Badger said, but he also said that Democrats have forgotten how to legislate. Obama has not worked out detailed programs, and what Dr Badger called laziness in organizing campaigns has led to embarrassing defeats at the polls for the Democrats (as with Ted Kennedy). The patrician Roosevelt never forgot that it is impossible to over-flatter the American public, but Obama is perceived as lacking empathy with common people. Roosevelt restored public confidence in the government. As late as 1973, a survey revealed that 75% of the public had faith that the federal government would do the right thing. Already by 1990 that figure had dwindled to 25% and now, Dr Badger said, it stands at about 10%. Dr Badger judged that one of Obama's fundamental errors was in staking too much on healthcare reform at the beginning of his administration; Roosevelt, he said, knew that some programs — such as Social Security — had to wait until later in his administration.
Dr Badger ended his lecture on a gloomy note by saying that since the Civil War, no American president has had a successful second term. He sees little hope that things will be different in the future. The issue that seems to be insoluble, he said, is that of entitlements, on which public opinion and party policies diverge widely. Roosevelt could defend Social Security in 1935 on a firm moral ground — that workers were entitled to benefit from the payments they made into the system. There is little agreement these days on the morality of entitlements.
Dr Badger's book, FDR: The First Hundred Days, was chosen by Prime Minister Gordon Brown as his book of the year for 2008 and is said to have been influential in shaping his response to the recession in the United Kingdom. His other books include Prosperity Road: The New Deal, Tobacco, and North Carolina; North Carolina and the New Deal; and The New Deal: The Depression Years 1933-1940.
In 2009 Gordon Brown appointed him chair of the Kennedy Memorial Trust, which provides full funding for six to eight British post-graduate students to study at either Harvard University or the Massachusetts Institute of Technology (MIT). Since 2011 Dr Badger has been serving as the "colonial files tsar" to oversee the review and transfer to the public domain of the "migrated archives" for the Foreign and Commonwealth Office. These are defined by the (UK) National Archives as "a collection of files that were sent to the United Kingdom from some former British territories generally at the time of their independence. The files contain a range of material relating to former colonial administrations, including some material of a sensitive nature covering policy, security, intelligence and other issues."
Dr Beverly Bond speaks in Pink Palace series on race
[6 February 2014] Dr Beverly Bond spoke this evening in the lecture series sponsored by the Pink Palace Museum in connection with the continuing exhibition Race—Are We So Different? Her topic for the first lecture in the series was "Mid-South Racial Past."
Karnak Great Hypostyle Hall Project featured in latest issue of Update
[6 February 2014] The Karnak Great Hypostyle Hall Project which began under Dr William R. Murnane in 1992 and now led by Dr Peter Brand is the subject of one of the articles in the latest issue of Update: The newsletter for the University of Memphis.
Writer Greg Russell tells of the origins of the project to record the inscriptions at the ancient Egyptian temple dedicated to Amun, current techniques of epigraphy using high technology to "unroll" inscriptions carved on circular columns (as in the illustration at the right), conditions of working in Egypt during the recent years of political unrest, and the programs in Egyptology at the university of which this project is part.
Dr Brand is quoted as saying that the goal of the project is to furnish a complete scientific record of all the hieroglyphic texts and relief carvings from the Hypostyle Hall and to make these inscriptions widely available to scientists and the public through traditional publications and via digital technologies such as the Internet, an everlasting preservation of sorts of an important period in history.
The article notes that the Egyptology programs at the University of Memphis conducted by the Art History and History departments are the largest in the South and tied with the University of Chicago's famed Oriental Institute as the largest Egyptology program in North America and that Memphis Egyptology therefore plays in the "major league" of American and international Egyptology.
Dr Robert Yelle's book set to music in YouTube video
[29 January 2014] Yes, you read the headline correctly.
Someone has taken a book called After Secular Law, which Dr Robert Yelle co-edited with Winnifred Fallers Sullivan and Mateo Taussig-Rubbo, and set shots of different parts of the book to a ten-minute Gregorian chant track. It gives the impression of leafing through the book while the music plays and is certainly one of the most unusual introductions to a book seen and heard lately.
Watch it at http://www.youtube.com/watch?v=MQURNCZPNJw
Dr James Fickle's book Green Gold: Alabama's Forests and Forest Industries to be published in February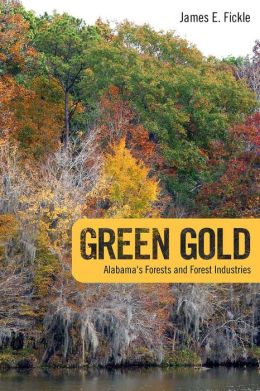 [21 January 2014] The University of Alabama Press with the Alabama Forestry Foundation will publish Green Gold: Alabama's Forests and Forest Industries by Dr James Fickle in February. It will be available in both hardbound and e-book formats.
Dr Fickle's earlier publications include Timber: A Photographic History of Mississippi Forestry (University Press of Mississippi, 2004); Mississippi Forests and Forestry (University Press of Mississippi, 2001); and The New South and the "New Competition": Trade Association Development in the Southern Pine Industry (University of Illinois Press, for the Forest History Society, 1980).
In addition to being a professor of history at The University of Memphis, Dr Fickle is also a visiting professor of forest and environmental history at Yale University.
Kaylin Ewing to have chapter on Alberta Hunter in forthcoming anthology
[17 January 2014] Kaylin Ewing will have a chapter entitled "What Kind of Woman?: Alberta Hunter and Expressions of Black Female Sexuality in the Twentieth Century" included in the forthcoming anthology Black Female Sexualities, edited by Trimiko Melancon and Joanne M. Braxton and to be published by Rutgers University Press.
Dr Robert Griffin named acting academic dean at Mid-South Christian College
[10 January 2014] Mid-South Christian College has appointed Dr Robert Griffin as its acting academic dean for the Spring 2014 semester. The previous academic dean, Wray Graham, died suddenly and unexpectedly in November 2013.
A graduate of the college, Dr Griffin holds an MDiv in Old Testament from Harding School of Theology and a PhD in ancient Near Eastern history from The University of Memphis. He has been serving as an adjunct professor since January 2001. In addition to his teaching responsibilities at MSCC, he has also taught courses at The University of Memphis and Florida Christian College.
In 2004 and 2005 he was part of an epigraphic survey team in Luxor, Egypt, recording battle inscriptions of Ramesses II. He completed his PhD in 2009, writing his dissertation on "The Worship of Syro-Canaanite Deities in Egypt: Iconographic, Epigraphic, and Historical Analyses of the New Kingdom Evidence," with Dr Peter Brand as his major professor.
In addition to being a scholar, he is a Christian minister, having held preaching ministries in Mississippi, Missouri, and Tennessee since 1982. For the last 16 years he has been the preaching minister at the First Christian Church in Chestnut Bluff, Tennessee.