2018 Special Awards Honoring CAS Students
Department of Anthropology Award Recipients
Congratulations to the Outstanding Anthropology Senior and Outstanding Student Award for Community Engagement recipients!
Pictured below are recipients Nadine McLean and Megan Wilkinson (Outstanding Student Award for Community Engagement) and Reiley Wilson (Outstanding Anthropology Senior Award) with Dr. Keri Brondo.
Not pictured are Alexandrai Spann and Christine Wunrow (Outstanding Anthropology Senior Award).
---
Department of Biological Sciences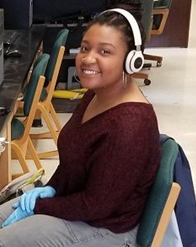 Raven Davis, an undergraduate researcher in Dr. Keith Bowers' lab, has received the 2018 College of Arts and Sciences Dean's Award for Outstanding Undergraduate. This award recognizes an undergraduate student who has displayed outstanding academic achievement, as well as demonstrating leadership, character, scholarship, and service to departmental and campus activities. Raven, who is majoring in Psychology and minoring in Biology, is using molecular tools to identify the sex of avian offspring, which cannot be determined by external morphology in young birds, to analyze sex-ratio variation. She has successfully applied markers that had never before been tested within three species of the Southeastern US: the Carolina wren, Carolina chickadee, and prothonotary warbler. The Dean presents a plaque and check to the recipient at the Honors Assembly, which will take place on Sunday, April 22. Congratulations Raven!!!
The Ecological Research Center has announced that Kelly Miller (Ph.D. student with Dr. Keith Bowers) has received the 2018 Grant-in-Aid of Research Award for her proposal "Parental Investment in Relation to Mate Quality: An Experimental Test". Runners-up (in alphabetical order) included Kathryn Parsley (Dr. Sabel), Brittany Pope (Dr. Kennedy) and Adam Ramsey (Dr. Mandel). This year's proposals crossed a broad spectrum of ecological topics and were very competitive according to the external reviewers. Congratulations Kelly!
Congratulations to Elyan Shor who has been selected to receive the 2018 Bill A. Simco Graduate Research Scholarship. In March of 2014, the Department of Biological Sciences presented the first Bill A. Simco Graduate Research Scholarship, established to honor Dr. Simco's the many years of service to the Department and the University of Memphis. Elyan is a Ph.D. candidate in the lab of Dr. David Freeman.
Department of Computer Science
Six Computer Science PhD students have been accepted to the 2018 CRAWomen Grad Cohort Workshop. Congratulations to Eiman Aldhahri, Laqin Fan, Zannatul Firdous, Sambriddhi Mainali, Diem-Trang Pham and Alina Zaman, who will attend the workshop on April 13-14 in San Francisco. CRA is fully funding two of the students and partially funding the remaining four. The CRA-Women Grad Cohort aims to increase the ranks of senior women in computing-related studies and research by building and mentoring nationwide communities of women through their graduate studies.
Department of English
| | | |
| --- | --- | --- |
| | | |
| Kevyanna Rawls, winner of the Elizabeth Phillips Memorial Scholarship (pictured with Dr. Shelby Crosby) | Kendra Vanderlip, winner of the Outstanding Graduate Student Award (pictured with Dr. Jeff Scraba) | Rashad Ahmed, winner of the Department Service Award (pictured with Dr. Jeff Scraba) |
| | | |
| Jacob Murel, winner of the Literature Concentration Award (pictured with Dr. Carey Mickalites) | John Thompson, winner of the Charles M. Brooks Scholarship (pictured with Dr. Joshua Phillips) | Skye Roberson, winner of the Composition Concentration Award (pictured with Dr. Joseph Jones) |
---
Honors College Summer Research Fellows
Each year the Honors College provides an opportunity for 10 undergraduate students to work with UofM faculty on research projects throughout the summer months. In addition to receiving a stipend to conduct research over the summer, the students also receive funding to travel to state and national conferences to present their research during the 2018-19 academic year. The Honors College is pleased to announce the 2018 Honors Summer Research Fellows:
Abigail Chaffin (Psychology)
Faculty Mentor: Dr. Deranda Lester, Psychology/Behavioral Neuroscience
For my honors thesis, I will explore how long-term activation of the cannabinoid system affects mesolimbic dopamine transmission as well as anxiety in a mouse model. The cannabinoid system is currently being examined as a possible alternative treatment to anxiety. However, in order for this system to be a viable therapeutic target, scientists must first determine the level of abuse liability when these types of medications are used chronically. I will be using neurochemistry techniques such as fixed potential amperometry to determine how chronic administration of these drugs can affect mesolimbic dopamine functioning.
Katherine Reynolds (Psychology)
Faculty Mentor: Dr. Gayle Beck, Psychology
My honors research project will compare the mental health outcomes in women that have experienced a single abusive relationship to women that have experienced multiple abusive relationships. Previous literature examining this dynamic is limited. However, research on revictimization has provided important results indicating that multiple experiences of abuse may result in elevated levels of posttraumatic stress disorder (PTSD) symptomology, anxiety, and depression. These results cannot be generalized to women that have experienced intimate partner violence because these studies did not have a population exclusively of intimate partner violence survivors. The purpose of my research is to investigate the differences in PTSD symptomology, anxiety, and depression between women that have experienced multiple abusive romantic relationships and a single abusive romantic relationship.
Xin Ju (Mathematical Sciences)
Faculty Mentor: Alistair Windsor, Mathematical Sciences
For my honors thesis in mathematical science, I will be analyzing results obtained from a collection of mathematical competition word problems targeted towards middle and elementary school students, with the hopes of identifying sources of problem difficulty. It has been found that low performance on word problems typically stems from students' inability to conceptualize situations described rather than from lack of computational proficiency. My goal is to pinpoint specific areas in which students experience difficulty in relation to content, and to develop a model to predict success based on the context of the problem.
---
Department of Mathematical Sciences The Dr. Ralph Faudree Award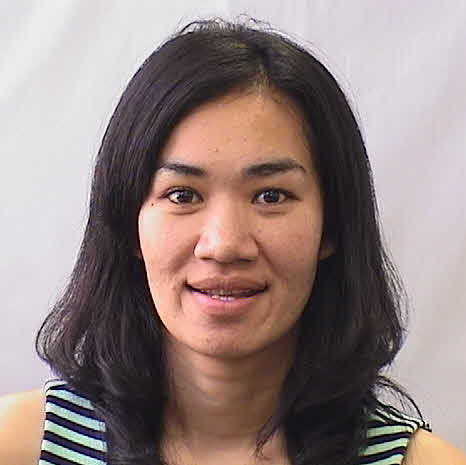 Sutthirut Charoenphon
Congratulations to Sutthirut Charoenphon, recipient of the Dr. Ralph Faudree Award. Ms. Charoenphon gave the presentation Vanishing Relaxation Time Dynamics of the Jordan Moore-Gibson-Thompson (JMGT) Equation arising in High Frequency Ultrasound (HFU).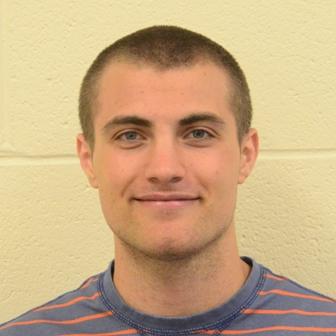 Richard Snyder
Congratulations to Richard Snyder, recipient of the Dr. Ralph Faudree Award. Mr. Snyder gave a presentation investigating Highly linked tournaments with large minimum out-degree.
---
Department of Political Science
Congratulations to Victoria Potts' (M.A.'18). Her article "Democratic Accountability in the context of Appointed Commissions" got published today on the Social Science Research Council webpage. This project is the result of Victoria's work in Dr. Shelby Grossman's "Democratic Erosion" class last fall, and the revisions she worked on this summer with SSRC.
---
Department of Psychology
The American Foundation for Suicide Prevention awarded clinical doctoral student Jamison Bottomley a $30,000 grant to study "Surviving Suicide and Opioid-related Loss: Examining Needs, Support and Grief Trajectories," which will compare the needs of people bereaved by suicide loss to those bereaved by opioid loss. This is the first grant AFSP has awarded related to opioid use.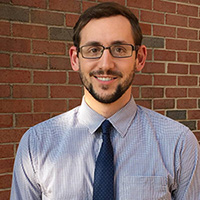 Matt Luciano
Congratulations to Clinical doctoral student Matt Luciano who has been awarded an NIH F31 predoctoral fellowship. Matt will use this research grant to develop a brief intervention for reducing hazardous drinking and PTSD-related avoidance in veterans. An outstanding accomplishment, Matt!
Danielle Porter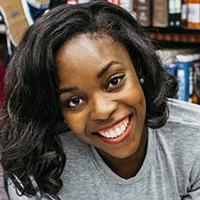 Danielle Porter, a senior majoring in psychology and Spanish and member of the Helen Hardin Honors College, received a Fulbright award to serve as an English teaching assistant in Spain. She will assist English language classes for pre-schools and elementary schools in the country's La Rioja region. Porter, who graduates in May, also will serve as a cultural ambassador to students, faculty, staff and the community.
"I'm proud to represent the University of Memphis and the South while fostering cultural exchange in the Spanish community," she said. "None of this would be possible without the support of my professors, staff, friends and family."
Department of Sociology
Congratulations to Jerry Michel Outstanding Senior Award winner Hailey Coleman! We are so proud of you!