Early Memphis
From its strategic location on the Fourth Bluff high above the Mississippi River, Memphis has been an important center of racial and ethnic history for centuries. In 1739, Jean Baptiste LeMoyne de Bienville brought a 3,500-man army to the Fourth Bluff when he established Fort Assumption to solidify French influence and wipe out the Chickasaw Indians who controlled the region. Bienville's army included over 2,400 blacks and Indians. Americans gained control of the region after the Louisiana Purchase in 1803. The city of Memphis was formally established in 1818.
Because of the production of cash crops - particularly tobacco and cotton – use of slave labor intensified as settlers moved from eastern Tennessee into the middle and western parts of the state. By 1850, Memphis was the nation's largest inland market for enslaved black workers and the "biggest inland cotton market in the world." More than 3,000 enslaved people lived in Memphis, most working as mechanics or laborers. They assisted white or free black craftsmen and cooked, washed and ironed, or were domestic servants in the households of the city's free whites or free blacks. Other enslaved people sold produce in the city's marketplaces or worked in shops or other small businesses. Most urban slaves lived in or near the households of their owners or employers, or boarded in the households of the city's small population of free blacks.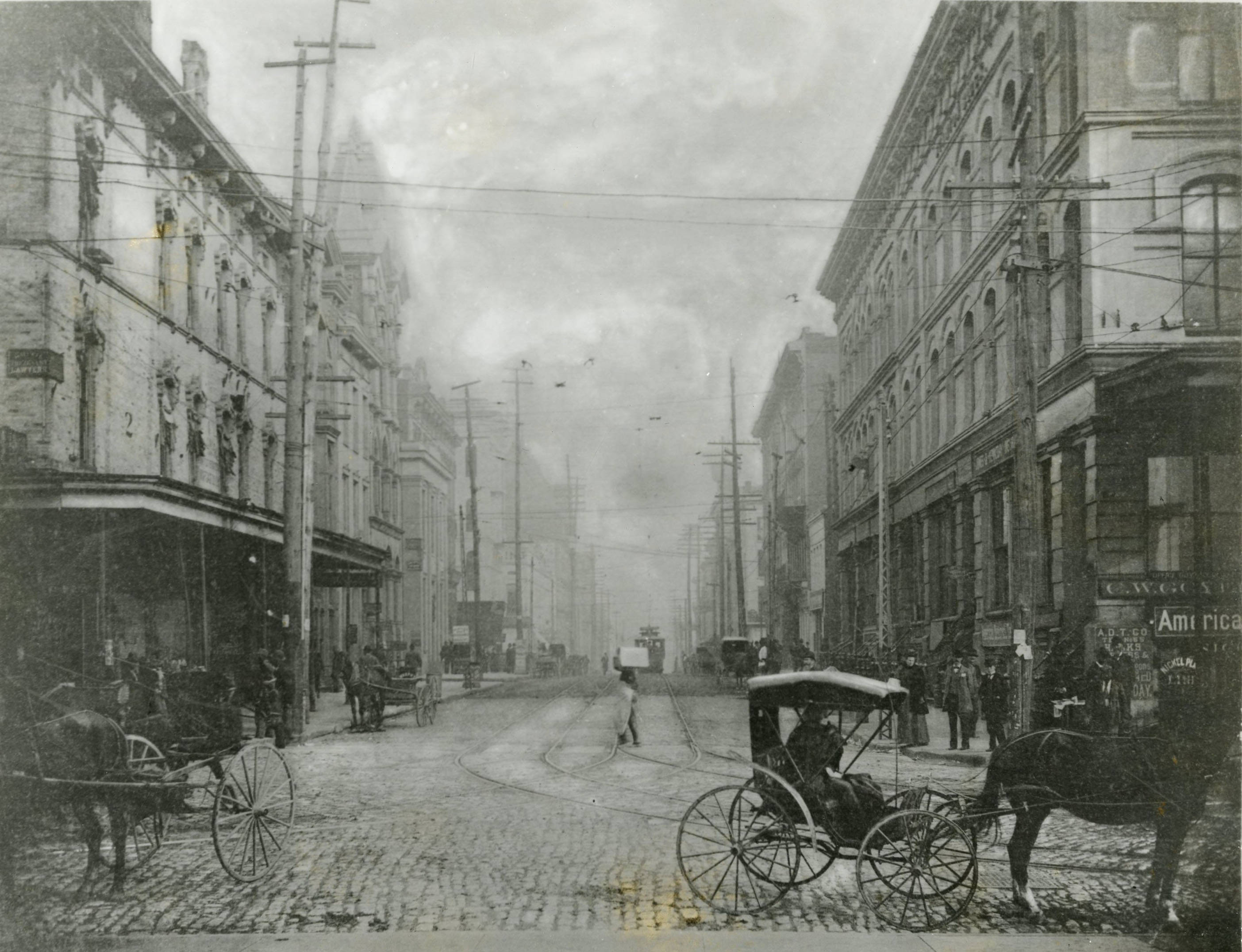 Although white Memphians scrutinized and/or passed ordinances to control interactions between free and enslaved blacks, the bonds of friendship, kinship and labor enabled the formation of black religious congregations (within white churches), facilitated family and community life, and provided mechanisms for resistance to and escape from bondage.
Memphis' antebellum free black population owned property and/or lived throughout the city's wards and districts. Local statutes and state laws recognized their freedom but not their equality to whites. The legal status of free blacks deteriorated from the 1830s through the 1850s. Although some free blacks prospered in Tennessee, most free blacks in Memphis, as in other rural and urban communities, were among the city's poorest residents. They competed with enslaved blacks for work as unskilled laborers, washerwomen, and domestic workers. Some were able to find jobs on the riverboats that plied the Mississippi River, but these jobs were also at the bottom of the economic ladder.