Communication MA Program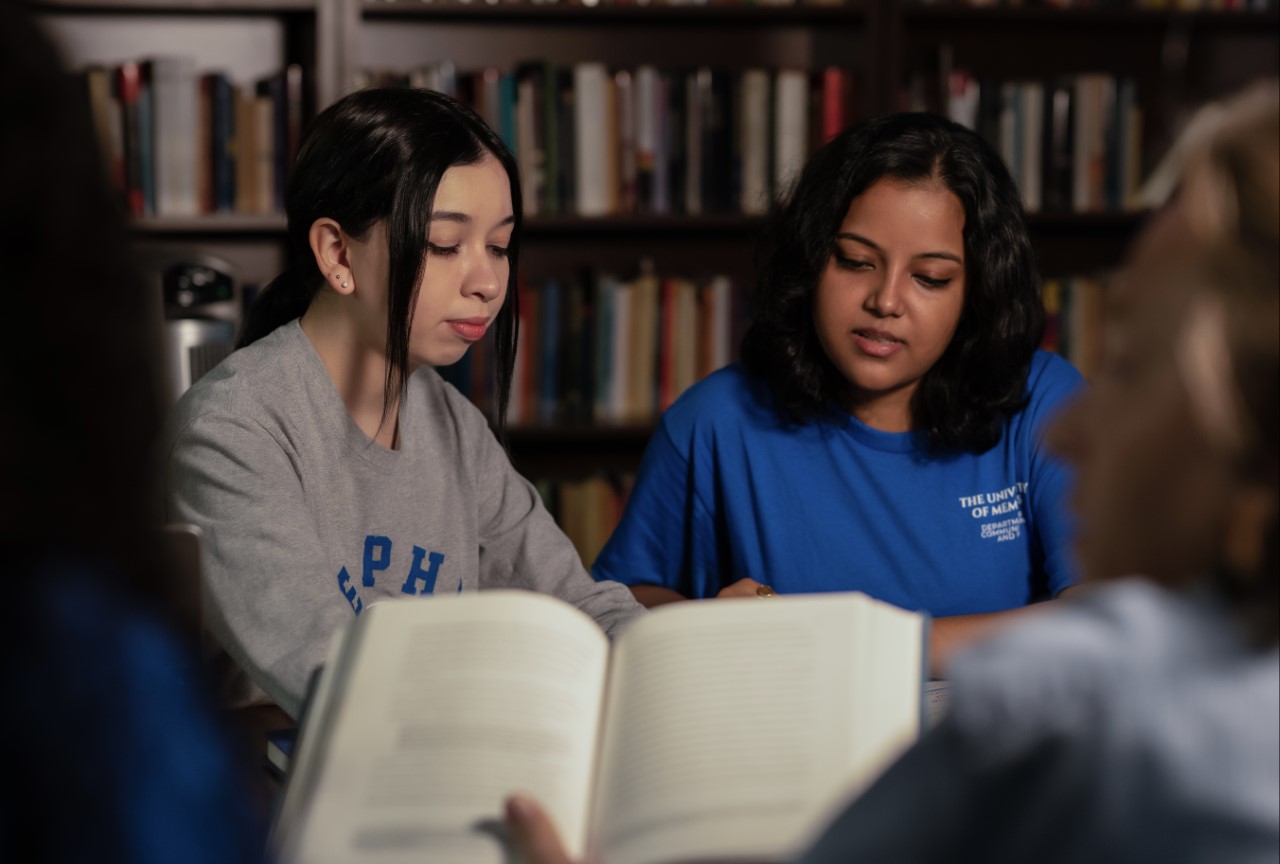 Upon admission to the Master's program, students are advised by the Graduate Studies Coordinator until they choose a major advisor, convene a committee, and submit a Plan of Study for approval. Students work closely with their advisory committee to form a plan appropriate to the student's scholarly goals. The plan spells out the student's area of research and creative emphasis, lists the courses that s/he will take, and offers a timetable for completing the MA. Students in the general Communication concentration must complete at least 30 hours of coursework (10 classes) for the MA.
If in lieu of a thesis the student elects to complete the degree by taking comprehensive exams, the degree requires at least 33 hours (11 classes) of coursework. The Film and Video production concentration requires all students to complete a culminating project.
Full-time students typically spend about two years to earn the MA. Obviously, this varies depending on the student's success in moving through each stage of the program.

The Department of Communication at The University of Memphis offers both a Bachelor of Arts and a Master of Arts Degree in Communication with a concentration in Film and Video Production. These concentrations combine technical instruction with courses in motion picture studies to provide students with the skills necessary to function in the multifaceted world of audiovisual production
The concentration in Film and Video production combines technical instruction with courses in both motion picture and traditional communication studies to provide students with the knowledge and tools necessary to function in the multifaceted world of audiovisual production. The approach to media practice is broad enough to address the needs of the independent artist, as well as those who seek to enter the industry.
Students in the Communication Studies concentration receive advanced scholarly training in preparation for positions in industry, government, healthcare, or non-profit sectors, or for entry into a PhD program.
Communication Studies offers students a broad education spanning interpersonal, public, and mediated communication practices, preparing students for a range of careers. Students in our major know that words matter. You'll immerse yourself in thinking about how humans communicate and you'll prepare to bring people together in powerful, effective, and meaningful ways
MA Program Requirements
A master's degree program shall generally include 30-36 semester hours of course work, although some programs require substantially more. Refer to the appropriate program description for specific requirements. The student's program must be approved by the major academic unit. A student may be required to take courses beyond the minimum to ensure balance and depth in the discipline.
A minimum of 70% of the total required hours must be provided by 7000 level courses. No more than 12 hours of workshop courses and independent study courses may be applied to a master's degree. Individual academic departments may allow fewer workshop or independent study hours in their programs.
The maximum amount of combined hours of transfer credit, credit by examination, course validation and experiential learning that can be used to fulfill degree requirements is two-thirds of the number of hours required for the degree. The Graduate School sets minimum standards to which all the diverse graduate programs across the university must adhere. Individual colleges, schools, and graduate programs are encouraged to set more stringent requirements as necessary to meet their accreditation and student needs.