University Marks
Our signatures consist of the UofM Academic Logo, the University Wordmark and three other identities, for which usage is restricted to specific entities of the University. All marks are registered with the U.S. Patent Office. The UofM has exclusive ownership rights of these marks. Whenever these marks are used they must carry the proper "®" and "TM" as shown.
For questions, concerns or licensing contact the Department of Marketing and Communications at logo@memphis.edu.
Note - the images below are not to be saved or reproduced. They are shown here for informational purposes only.
To obtain logo files or departmental identities contact logo@memphis.edu.
Primary Academic Logo
The UofM Academic Logo is intended for use on all digital and printed materials, both internal and external, and should be used in place of the leaping Tiger logo on all non-athletic materials, except where otherwise noted. The Wordmark should only appear in the provided proportions, either to the right of or directly below the Academic Logo.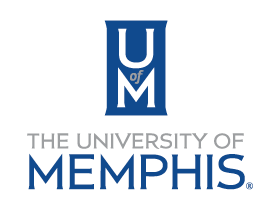 Pillar Mark
The University Pillar Mark may be used in certain instances as a standalone graphic. When used in this manner, the University Wordmark should also be present on the same page.
Wordmark
The University Wordmark should only be used by itself when the Pillar mark is featured as a separate design element on the same page, within the same marketing materials.

Seal
The University Seal may only be used on official documents such as transcripts, major report and research covers, diplomas, contracts, formal invitations and engraved note cards.
Initiatives
Only UofM-approved initiatives may appear paired with the Pillar mark. Please contact the Office of Marketing and Communication for questions or to obtain approval for any proposed initiatives.
Alumni Logo
The Alumni Association logo is reserved for use on Alumni Association communications and promotions. Additional information regarding this symbol may be obtained by calling the Alumni Association.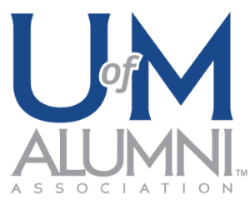 Athletic Logo
The athletic logo may only be used for promotion of our Athletic Department and its licensed suppliers. Additional information regarding this symbol may be obtained by contacting the Athletic Department.