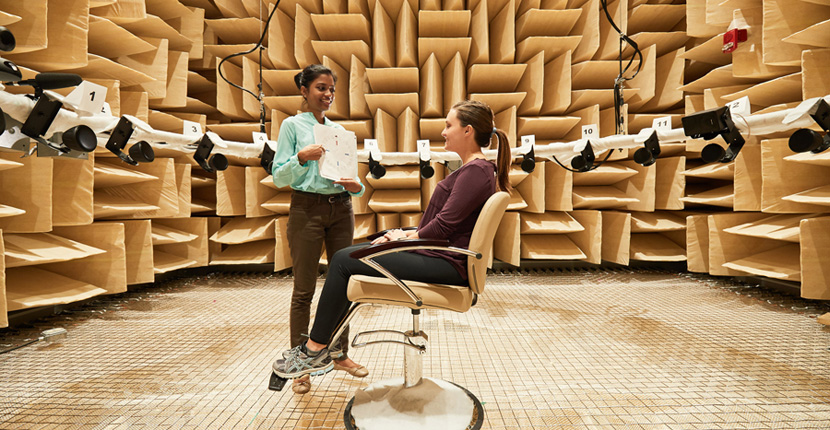 The Center for Research Initiatives and Strategies for the Communicatively Impaired
The Center for Research Initiatives and Strategies for the Communicatively Impaired (CRISCI) was established in 1984. At that time it was designated a Center of Excellence for the study of communication disorders and received a grant of over $600,000 from the Tennessee Higher Education Commission. The State of Tennessee continues to fund much of the Center's research through Center of Excellence grants. In 1988, the State designated the CRISCI an Accomplished Center of Excellence.
The activities of the CRISCI encompass a wide range of research and services in communication disorders. From the outset, its principal goals have been to:
develop innovative clinical procedures for the communicatively impaired
create a model service delivery program for the Mid-South region
establish an outstanding research program in communication disorders
Accomplishment of the first two goals has been greatly facilitated by the fact that the CRISCI occupies the same space and shares professional staff with the Memphis Speech & Hearing Center. The Center is a clinical facility that has served over 20,000 children and adults since its affiliation with The University of Memphis in 1967. Maintaining the quality and distinctiveness of the clinical procedures and service delivery program is an ongoing and challenging process for the CRISCI.
As to the third goal, basic and applied research investigations at the CRISCI are directed toward improved understanding of the characteristics and abilities of normal and impaired listeners and speakers. This involves studies of normal and impaired speech, language, and hearing, as well as investigations of research methodology and development and application of modern technology that satisfy the needs of the communicatively impaired.
Since receiving its designation as a Center of Excellence, the CRISCI has pursued new avenues of research and expand its existing research capabilities. In addition to funding made available through the State of Tennessee, additional research funds have been received through grants from the National Institutes of Health, the Department of Veterans Affairs, the Deafness Research Foundation and other private organizations.
The CRISCI is an integral part of The University of Memphis' School of Communication Sciences and Disorders. The CRISCI director also serves as dean of the school and director of the Memphis Speech and Hearing Center. All staff researchers are faculty members and professional audiologists or speech/language pathologists certified by the American Speech-Language-Hearing Association. Many of our faculty are affiliate members of the Institute for Intelligent Systems.
The Center's 23,800 square foot facility provides ample space for clinical treatment rooms, administrative offices, and computer support facilities. In addition, there are eleven fully equipped and operational research laboratories. Recent additions to our facilities include an anechoic chamber and a rotational vestibular chair. The CRISCI researchers are supported by computer systems specialists. Services provided by the computer support group include design and development of application software, interfacing of computers with research laboratory equipment, integration and usage of commercial software, and general hardware/software technical assistance.