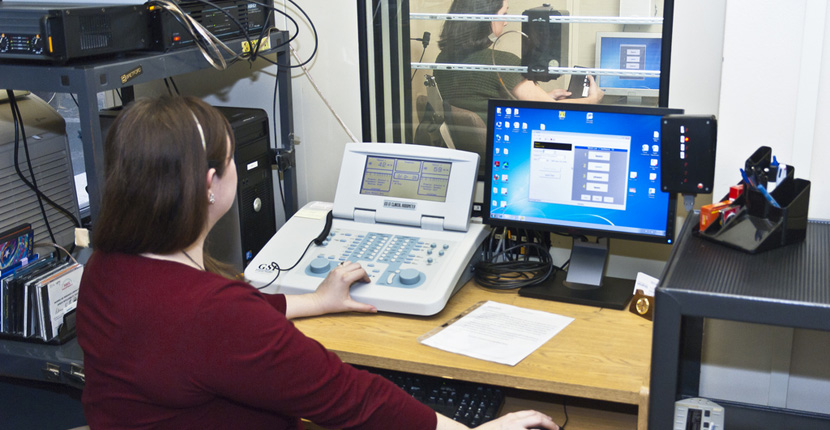 Hearing Research
Auditory Processing Laboratory
Directed by Deborah Moncrieff, Ph.D., the focus of the Auditory Processing Laboratory is on the diagnosis and treatment of amblyaudia, a common auditory processing difficulty that interferes with communication, language development, learning and reading in individuals across the lifespan.
Cochlear Implant Research Laboratory
The Cochlear Implant Research Laboratory is directed by Sarah E. Warren, Au.D., Ph.D., licensed audiologist. The vision of the Cochlear Implant Research Lab is to advance patient outcomes in adults and children with severe-to-profound hearing loss through the use of cochlear implants and other implantable hearing devices.
Hearing Aid Research Laboratory
Directed by Jani Johnson, Au.D., Ph.D., the Hearing Aid Research Laboratory research involves the development and evaluation of diagnostic and remediation procedures to overcome disablements associated with hearing loss. Issues studied include the improvement of hearing aid fitting protocols, measurement of the help provided by hearing aids, and the development of clinical tools for facilitating rehabilitation.
Speech Perception Assessment Laboratory
Directed by Lisa Lucks Mendel, Ph.D., research in the Speech Perception Assessment Laboratory focuses on accurate assessment of speech perception by individuals with normal hearing and individuals with hard of hearing. The tools and procedures used to assess speech perception are evaluated for their validity and reliability in various listening situations.