Parent & Family News: Fall 2019
The Final Countdown has Started!
It is hard to believe that a new year is about to begin! We are excited for the fun of the beginning of the semester as our new and returning students come back to campus for another great year. We look forward to helping them succeed and making the most of the semester.
As always please feel free to contact us at 901.678.2115 or parents@memphis.edu with any questions or concerns. We know that your student will continue to look to you for advice and guidance and we want to help you help your student.
How you can help your student...
Encourage your student to always go to class, and to use a day planner to keep up with assignments. Students can get a free planner at the beginning of each year with their student ID in the University Center.
Remind them that attending study groups can be a fun and interactive way to get prepared.
Let your student know that professors are available during their office hours, and they are there to help.
Be there! Students will often turn to the safety of family when times are tough, and it is important to know that you will always be there for them.
Encourage your student to ask for help when needed.
Encourage your student to make time for exercise, healthy meals, and sleep.
Connect with Parent & Family Services via Social Media
@UMparents on Facebook, Twitter, and Instagram
In This Issue
Dates & Deadlines
For Parents
Essential Services
Student Services
Get Involved!
University News
Athletics
DATES & DEADLINES
To stay up to date on all upcoming dates and deadlines, please check out our Parent & Family e-calendar.
August 19-23: Residence Hall Move-In (Warm Welcome: August 19-20)
August 29-31: Weeks of Welcome
August 19: Fee Payment Deadline, 4:30 pm (All registered courses will be DELETED if not paid In full or signed up/paid on the Installment Payment Plan (IPP) by the Fee Payment Deadline); Last Day of Regular Registration
Hugs from Home Available to Purchase
August 24-29: Late Registration Period (Late Fees Assessed)
August 26: First Day of Classes, Fall 2018
Involvement Fair, Alumni Mall, 1:00-4:00 pm
New Student Convocation, Alumni Mall, 2:30 pm
August 29: Last Day to Add/Change Classes
September 2: Labor Day (University Closed)
September 8: Last Day to Drop Class for No Grade
September 12-15: Panhellenic Recruitment
September 16-20: Interfraternity Council Formal Recruitment
October 1: Submit your FAFSA for 2019-2020
1st Installment Fee Payment Deadline
October 12-15: Fall Break
October 16: Finals Care Packages Available for Purchase
October 18: Last Day to Withdraw from a Class (W Grade Assigned)
October 21: Last Day to Register for Parent & Family Weekend
October 28 - November 2: Homecoming Week
November 1: 2nd Installment Fee Payment Deadline
November 1-3: Parent & Family Weekend
November 11: Spring 2020 Registration Begins
November 27- December 1: Thanksgiving Break (University Closed, November 27-29)
December 1: 3rd Installment Fee Payment Deadline
December 4: Last Day of Classes
December 6-12: Exams
December 15: Commencement
December 20: Final, Official Grades Available
FOR PARENTS
You are invited to Parent & Family Weekend, November 1-3!

Join us November 1-3 for Parent & Family Weekend! Whether you are a local or from outside the Mid-South, Parent and Family Weekend is a wonderful time to connect with your student in their new home, visit campus and get to experience life as a Tiger! You will have the opportunity to meet other Tiger families, faculty and University administrators and quality time for you and your student. Come out to make some great memories with your family and feel connected to your student and their college campus! This year's event coincides with the University of Memphis Homecoming. Activities include a Carnival, Parade, Picture Time with Pouncer, Tailgate, Football Game vs. Southern Methodist University, Social Media and Pottery classes, Bruch and much more. We look forward to hosting you, your family and your student during this fun-filled weekend. Visit the Parent & Family Weekend page for more information and to register today! Registration closes Monday, October 21.
If you are in need of a hotel room for the weekend, we have set up room blocks and discounted rates at several area hotels. Visit our Parent & Family Weekend Hotels page for more information.
Does your student attend the Lambuth Campus? Join us for Lambuth Parent & Family Weekend!
Join us for the first Lambuth Campus Parent & Family Weekend, November 1-3! Schedule of the events, registration packet information and more. Registration closes Monday, October 21.
Send your Student a Hug from Home!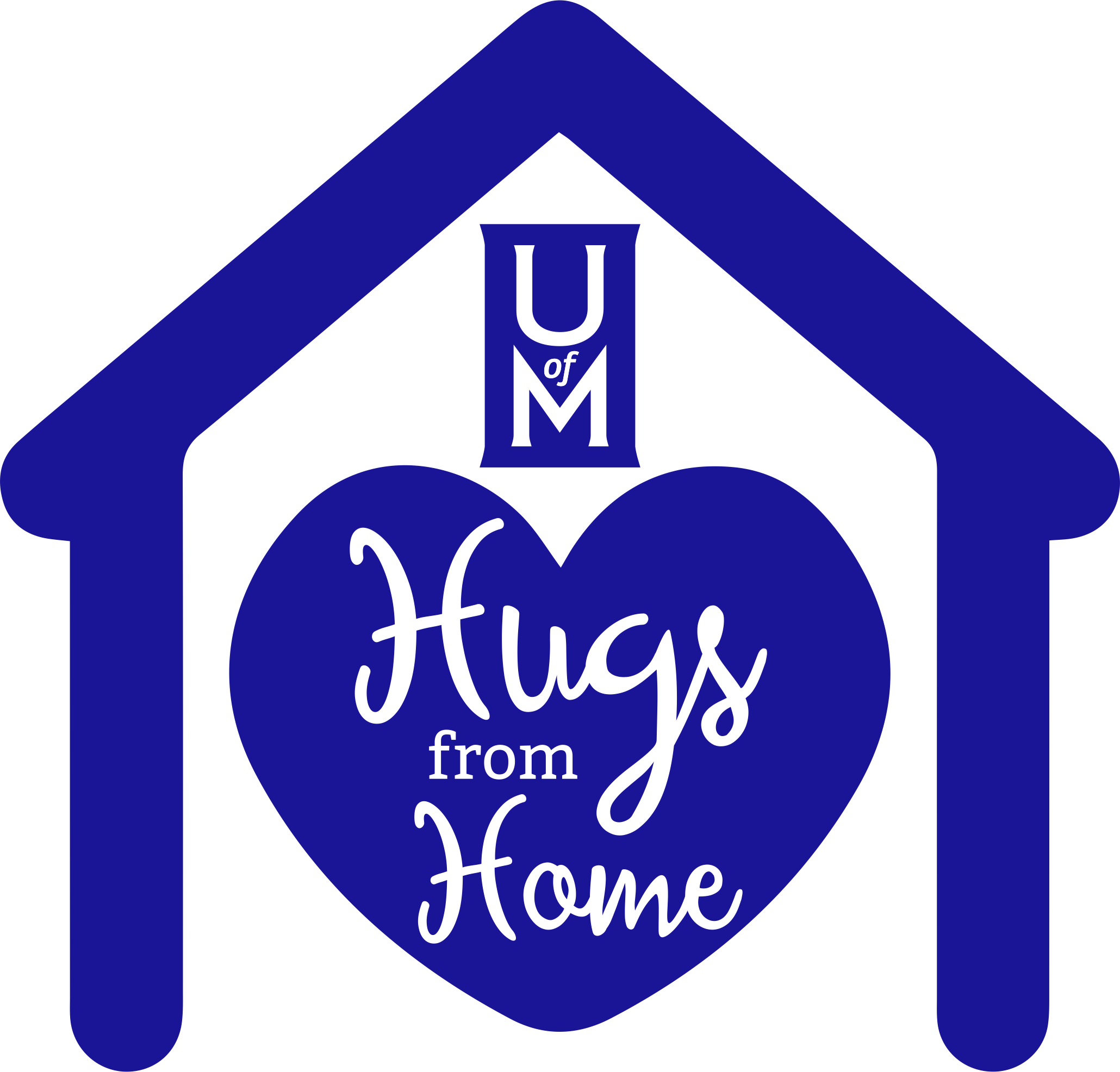 Surprise & support your student with a Hug from Home! These are a great way to send love to your student. Proceeds go to support our Tiger Food Pantry for students in need. Bottles are $15 and are a little happy for your student! In each bottle, students receive candy (kisses, smarties, & lifesavers), a band-aid dispenser, hand sanitizer, tissues, and Tiger spirit items. On the order form, you can also add a personalized note to your student to show your support. Students will be notified during the second week of classes of their Hug from Home!
Parents of the Class of 2023!
Hopefully, by now you've become familiar with our Complete to Compete initiative which was shared with many of you during New Student Orientation (NSO). We hope you found the session valuable and will continue to use Complete to Compete as a guide for your students' college experience. For those who missed out on our session at NSO, Complete to Compete is an initiative dedicated to graduating students in 4 years or less. For example, please keep the following in mind as your student finalizes their schedule for the coming academic year:
To be a member of the Class of 2023 your student needs to complete 30 credits/year (generally 15/term).
Students who attempt 30 hours a year graduate a full 3 semesters earlier than those who take 26 hours a year (that's a saving of at least $12,000 in tuition!).
Completing 30 hours as a freshman almost doubles your student's likelihood to graduate.
Credits 13, 14, & 15 only cost about $180 compared to $1,200+ if taken as part of a 12-hour load.
National Research published in Forbes Magazine shows that the cost to students who graduate in 6 years is about $200,000 more in expenses and lost earnings as compared to those who finish in 4 years. Time is money.
5 classes a semester leaves plenty of time for involvement on campus and student engagement.
For additional information on the Complete to Compete initiative contact them at C2C@memphis.edu or 901-678-3170.
ESSENTIAL SERVICES
Registrar
Fall 2019 Reminders: Fall registration has been open for all degree-seeking students since April 2. Refer to the Fall 2019 calendar for important dates and deadlines.
Please remind your students that they must be advised before they can register; the registration system will not allow a degree-seeking student to register if they have not been cleared by an advisor.
The last day of regular registration is Friday, August 26. Students who register after this date will be subject to late registration and late payment fees.
Encourage your students to print and review their class schedules before their first day of classes. Building and room assignments are sometimes changed at the last minute. Also, some students mistakenly sign up for course sections not realizing that they are being offered at remote locations (Millington, Collierville, our Lambuth Campus in Jackson, etc.) rather than the main campus. Let's make sure that everyone is where they are supposed to be.
Bursar
Fall Fee Payment Deadline is Monday August 16, by 4:30 p.m.
This is earlier than in previous years! Do not let your student lose their classes by missing the fee payment deadline.
Students who register for classes through August 24 will need to satisfy fee payment requirements by the fee payment deadline above to avoid deletion of their registered classes. For additional Fee Payment Deadline Information and important dates and deadlines, please refer to the Fee Payment Deadlines/Refunds/Important Dates calendar.
Please note that unless your student's financial aid, scholarship and/or sponsorship covers 100% of their enrollment fees, remaining fees MUST be paid in full or through the Installment Payment Plan (IPP) by August 24. To take advantage of the IPP, an initial down payment of 25% of the balance due is required after all financial aid (grants and student loans), scholarship, and/or third party assistance award amounts have been applied. Housing, Tiger Eat$, and a $50 enrollment fee will automatically be included in IPP. See full Installment Payment Plan details.
Please Note: Students can enroll you as an Authorized User on TigerXpress so that you can view and pay the outstanding balances on TigerXpress and receive email notification when eBills are available.
Other Important Information, Dates and, Deadlines:
August 19 – Deadline to sign up for eRefunds (Direct Deposit) for the initial disbursement
August 23 – Financial Aid/Scholarship Initial Disbursement of eRefunds begins
Financial Aid and Scholarships
eRefunds will begin to post to the students' bank accounts beginning August 23. Students who did not sign up for eRefunds will have their refund check mailed to their local address on file with the University beginning August 31.
Review additional information about financial aid/scholarship disbursements on the Financial Aid Disbursement page.
Residence Life
Warm Welcome is less than a week away! Warm Welcome is our 2-day event that kicks off our housing move-in for the 2019 Fall semester! We will have hundreds of volunteers from across campus available to assist you and your student. Police Services will be directing traffic, and we'll have plenty of cold beverages to help you stay cool. We look forward to meeting all of our new Tigers and welcoming back our returning residents!
Here are some last-minute details to take care of before your student's arrival.
Make sure they have completed their Residence Info Sheet prior to check-in.
Check the housing portal for your assignment and roommate information. Reach out to your roommate about what shared items to bring
Read and understand our Housing Policies
Have they sent us their form showing us they've been immunized against meningococcal disease?
Make sure they've checked the What to Bring list for what to bring and what to leave at home.
For convenient gated parking close to their residence hall, we recommend purchasing a Resident Priority Parking Pass.
If they'll be receiving mail or packages, campus mailboxes are available for rent.
Review your family's insurance policy or consider obtaining renter's insurance to protect your belongings
Encourage your student to check their memphis.edu email regularly as we will be sending important information about move-in
Download the UofM Resources App for all your Residence Life and move-in information at your fingertips
To have all the information you and your student needs...
Room Change
If your student wishes to change room assignments, they may request a room change during the Room Change period. The Room Change period for the 2019 Fall Semester is August 29 and 30, 1 - 4 p.m. NO MOVES ARE ALLOWED PRIOR TO THIS TIME. Your student will receive more information at check-in. (We cannot guarantee room change requests.)
Dining Services
Has Your Student Signed Up for a Meal Plan? Meal plans are convenient, flexible, and loaded with options. They give your student dining locations all across campus with a range of hours. With meal swipes and Flex Bucks to access all these services, they get guaranteed value, whether they eat on campus three times a week or three times a day! For a full list of meal plans, visit the meal plan page.
Residents can add a plan to their account by sending a message to campuscard@memphis.edu.
STUDENT SERVICES
You@Memphis
The University of Memphis is committed to the success of all students. We have launched You@Memphis, an online resource to help your student navigate personal success and provide help when they need it. The website can be accessed at you.memphis.edu and through the MyMemphis student portal in the "Student" section on the right side of the page. You@Memphis addresses three primary areas to help your student achieve their goals:
Succeed | provides resources to help students develop plans for academic success and lay the foundation for a career, including information on securing internships.
Thrive | helps students to identify resources to support their overall well-being, including health and sleep tips, information on mental health, and strategies to manage stressful situations.
Matter | connects students to resources to become engaged with the campus in ways that are meaningful for them. Also includes information on how to manage academic, career, social, and well-being goals in a way that creates balance and focus.

Career Services
Whether your student is a first-time freshman or graduating senior, Career Services is here to help them progress through the career development process. Encourage your student to take full advantage of the resources available through their office, located at 400 Wilder Tower.
One of our most requested services is individual appointments with Career Services staff members. Appointment topics include choosing or changing a major, resume and cover letter development, interview skills practice, job search strategies, and graduate school application preparation.
Encourage your student to login to the TigerLink career management system. The TigerLink system provides job and internship listings, online resume and cover letter critique, online mock interview preparation, and online appointment scheduling.
Career Services is also available at the UofM Lambuth Campus. Students can call 731-425-7398 for more information on the programs and services available at Lambuth.
Campus Recreation Intramural Services
Your mind, body, and spirit are worth taking care of. Campus Recreation Intramural Services can help your student find their motivation for healthy living. Workouts don't have to be boring! They can join an intramural team, shoot some hoops, get their yoga on, improve their swim stroke in our pool and sculpt or challenge their body in a number of different ways.
Students, employees, alumni, and community members are all welcome. Whatever you are looking to do to stay active, they have a ton of options for you, including: Intramural and Club Sports programs, state-of-the-art cardio, weight, functional training rooms, two indoor basketball gyms, rowing studio, indoor golf court, racquetball courts, table tennis court, fitness studio, group fitness studio, indoor and outdoor pools, indoor leisure pool, outdoor diving well, and a whirlpool, sauna, and steam room. Check out the Fall 2019 schedule here.
Campus ID Cards
Students can manage their Campus (ID) Card online 24/7.
Deactivate their lost, misplaced, or stolen card to prevent unauthorized use
Activate their found card
View card balance(s) and meal plan (if applicable)
Add additional funds to their card using a credit card
For more information, visit the Campus Card website.
Technology for your Student
Looking for Microsoft Office for your student? Did you know Microsoft Office Suite is available at no cost in PC and Mac platforms for your currently enrolled student? The software includes Word, Excel, PowerPoint, Outlook and OneNote. Microsoft Office is a great tool for completing coursework and assignments.
Your student can download a copy of the software to their computer or laptop. To learn more about downloading Microsoft Office, have your student visit the Hardware/Software website.
Student Discounts
Students can use their Student ID at various locations on Highland to receive discounts. Additionally, Garibaldi's, Moe's, McDonald's, RP Tracks, Ubee's, Lenny's, Smoothie King and Domino's will accept Tiger Funds. Faculty, staff, and students can use the Tiger Funds on their Campus Card to eat in or take out. To upload money to Tiger Funds, click here.
First South Financial Tiger Banking Center
Free checking for U of M students Back to Campus is just around the corner and that means lots of decisions, some of them more complicated than others. However, where to bank is easy!
First South offers FREE checking to all UofM faculty, students, and staff. No minimum balance requirement, no monthly service fee. And your student can manage their account on the go using the mobile banking app, available in a device's app store.
Plus, check out all of the latest specials!
If you have any questions, please do not hesitate to visit the Tiger Banking Center located on campus (above the University Bookstore) or contact us directly at 901.678.4040 or at mail@firstsouth.com.
University Eye Care
University Eye Care, a full-service optometry clinic operated on the University of Memphis campus by Southern College of Optometry. Located just above the Tiger Book Store in the V. Lane Rawlins Service Court, University Eye Care offers eye examinations, contact lens, frames, and sunglasses. Most insurance plans are accepted, so students may receive care through their parents' insurance plans. A number of eye care pricing packages are available for students. Visit the University Eye Care website, call (901) 252-3697 or email info@uofmeyecare.com for information or to make an appointment
ENCOURAGE YOUR STUDENT TO GET INVOLVED!
Weeks of Welcome
Weeks of Welcome consists of the week prior to school starting and the first week of school. There are multiple events designed to get your student acclimated and involved.
August 19th to August 21st
Frosh Fusion, Multiple Locations, All Day
Frosh Fusion is a three day extended orientation program that provides 50 students with an opportunity to learn about the City of Memphis' history, culture, food, and more! By engaging in conversation, providing direct service in local neighborhoods, and exploring the Memphis music scene, Frosh Fusion is the perfect way for your student to expose themselves to the new city they are calling home! Registration includes lodging, transportation, food, and a Frosh Fusion T-shirt! Register on the Frosh Fusion website.
Monday, August 19th & Tuesday, August 20th
Warm Welcome, All Residence Halls, Check-In Times Vary
Warm Welcome is our 2-day event that kicks off our housing move-in for the 2019 Fall semester! We will have hundreds of volunteers from across campus available to assist. Police Services will be directing traffic, and we'll have plenty of cold beverages to help you stay cool. We look forward to meeting all of our new Tigers and welcoming back our returning residents! Click here for more information regarding move-in.
Wednesday, August 21st
Ice Cream Social, Centennial Place, 12:00 pm
A fun and welcoming event for students! This event will give new and returning students a chance to interact and meet their fellow classmates. Free Ice Cream!
In Libraries We Crust, McWherter Library 1st floor Rotunda, 12:00 pm - 2:00 pm
Grab a slice of pizza and learn how the library can help you: databases, eBooks, books, technology, study spaces, and more!
Campus Recreation/Residence Life Welcome Bash, Intramural Field, 5:00 pm - 7:00 pm
A bash to welcome our students to the University of Memphis and to celebrate life as a Tiger!
Avengers: Endgame on the Lawn, Centennial Place Lawn, Sundown
A "Movie on the Lawn" experience to welcome students to and back to campus! This will be a fun and friendly outdoor event showing Avengers: Endgame.
Thursday, August 22nd
First Year Picnic, UC Student Plaza, 11:00 am - 1:00 pm
Come out to the Student Activity Plaza by the Fountain to join fellow first-year students for a cookout on the plaza!
Friday, August 23, 2019
Welcome Weekend Day of Service, University Center Ballrooms, 12:00 pm - 4:00 pm
The University of Memphis' Civic Engagement Board is proud to host the 4th Annual Welcome Weekend Day of Service. This service project will benefit incoming and returning students by connecting them to service needs and opportunities around the Memphis community and gain interactions within their organizations. This service event will help shine a spotlight on service as a powerful force to bridge economic and social divides throughout every day as a Memphian.
Frosh Frenzy, Liberty Bowl, 4:00 pm - 9:00 pm
A pep rally to celebrate the new semester and welcome the freshmen class. Be sure to wear blue to take the class picture!
Monday, August 26, 2019
Student Involvement Fair, UC Alumni Mall Lawn, 1:00 pm - 4:00 pm
Explore the 275+ Registered Student Organizations the University of Memphis has to offer
Tuesday, August 27, 2019
Zip Back with SAC, UC Alumni Lawn, 12:00 pm
SAC is bringing a zip line to campus! Zip back to class with SAC and enjoy the free zip line in front of the UC.
Wednesday, August 28, 2019
Careers & Cones, UC Fountain, 11:00 am - 1:00 pm
Enjoy an icy snow cone and meet your Career Services team! Follow us on social media to learn how to get a free snow cone!
First Generation Student Gathering, Fountain View Meeting Room, 11:00 am - 1:00 pm and 3:00 pm - 5:00 pm
First-generation students, those whose parents did not complete college, are invited to attend an informal gathering to meet each other and make some connections. Snacks will be provided.
Multicultural Mixer, Rose Theatre Lobby, 6:00 pm - 8:00 pm
Multicultural Organizations will host tables and information regarding their organizations to new and current students and soliciting membership.
Thursday, August 29, 2019
Thoughtful Thursday, Relaxation Zone Brister 302, 4:00 pm - 5:00 pm
Learn about what mindfulness means and experience some guided meditation exercises to prepare for the inevitable stresses that come with being a college student. Also, meet our SWAB (Student Wellness Advisory Board) members and learn how you can get involved!
Friday, August 30, 2019
Fun Friday, UC Alumni Mall, 11:00 am - 1:00 pm
Let's start the semester right and focus on our tigers thriving and partying smart! We will have music, games, and prizes, so make sure to swing by!

Saturday, August 31, 2019
Football vs. Ole Miss, Liberty Bowl, 11:00 am
University of Memphis Tiger Football vs. University of Mississippi
Fraternities and Sororities

Is your student interested in Greek Life? All students interested in joining a fraternity or sorority must attend one Potential New Member Orientation session. Sessions for the Fall 2019 semester are scheduled for the following dates:
Thursday, August 22nd, UC Beale Room, 4:00 PM
Wednesday, August 28th, UC Beale Room, 4:00 PM
Tuesday, September 3rd, UC Beale Room, 4:00 PM
Thursday, September 5th, UC Beale Room, 4:00 PM
The primary way students join our Panhellenic community is through formal recruitment, which will be held September 12-15, 2019, for the Fall Semester. The primary way students join our IFC community is through formal recruitment, which will be held September 16-20, 2019, for the Fall semester. Our NPHC chapters bring in new members through a process called intake, which typically happens once a year for each chapter. The intake process typically includes an informational meeting or rush, an individual interview, an application, and opportunities to meet undergraduate and graduate members of the organization. If you have any additional questions, reach out to Kelsey Ryan, Coordinator, Fraternity and Sorority Life at 901.678.8679 or ckryan@memphis.edu.
UNIVERSITY HIGHLIGHTS
UofM Board of Trustees Approves New Culinary Institute
The University of Memphis Board of Trustees approved the KWS-CAFÉ (Culinary Arts and Foodservice Enterprise) as an expansion of the Kemmons Wilson School of Hospitality & Resort Management.
It will be housed in the recently closed culinary school, L'Ecole Culinaire, at 1245 Germantown Parkway in Cordova. Click here to read more about the KWS-CAFÉ!
ATHLETICS
Laird Veatch named University of Memphis Director of Athletics
Veatch, who is a 25-year veteran in intercollegiate athletics, has been the executive associate athletics director for internal affairs at the University of Florida since July 2017. He has led the administrative oversight of capital improvement projects, event operations, facilities, and strength & conditioning. He also serves as the sports administrator for football and is the primary liaison with Gator Boosters, the fundraising arm for Florida Athletics.
"Laird's a perfect fit for the University and our City," said Rudd. "As a former student-athlete, he brings a unique perspective and a wealth of experience at some of the nation's leading athletic departments, along with a strong vision for the future, a keen understanding of a rapidly changing landscape, unparalleled integrity and energy, and a commitment to competing at the highest level." Read more...