Parent & Family News: Fall 2020
The Final Countdown has Started!
It is hard to believe that a new year is about to begin! We are excited about the fun at the beginning of the semester as our new and returning students start another great year. We look forward to helping them succeed and making the most of the semester.
How you can help your student...
Encourage your student to login to their classes daily in eCourseware.
Recommend your student use a day planner to keep up with assignments.
Remind them that joining virtual study groups can be a fun and interactive way to get prepared.
Let your student know that professors are available via phone, email, and Zoom, and they are there to help.
Be there! Students will often turn to the safety of family when times are tough, and it is important for them to know you will always be there for them.
Encourage your student to ask for help when needed.
Encourage your student to make time for exercise, healthy meals, and sleep
We are Here for You
As you and your student navigate the upcoming semester, we want to let you know we are here to support you and share key messages. Campus partners are working to address questions that may arise as quickly as possible. While we may not have answers to all the questions, be assured that we are working diligently to respond to every evolving situation.
As always, please feel free to contact us at parents@memphis.edu or 901.678.2115 with your questions and concerns. Download the Parent & Family Programs mobile app, like us on Facebook, follow us on Instagram and Twitter, and visit the Parent & Family Website to stay informed.
In This Issue
Dates & Deadlines
For Parents
Essential Services
Student Services
Get Involved!
University News
DATES & DEADLINES
To stay up to date on all upcoming dates and deadlines, please check out our Parent & Family e-calendar.
August 10: FEE PAYMENT DEADLINE at 4:30 pm (More information on the Installment Payment Plan (IPP))
August 10-16: Residence Hall Move-In
August 17: FIRST DAY OF CLASSES
August 10-21: Weeks of Welcome
August 26: Last Day of Registration
August 30: Last Day to Drop a Class (No Grade Assigned)
September 7: Labor Day (University Closed)
October 1: 1st Installment Fee Payment Deadline
October 2: Last Day to Drop Course ("W" Grade Assigned)
November 1: 2nd Installment Fee Payment Deadline
November 9: Spring 2021 Registration Begins
November 17: LAST DAY OF CLASSES
November 18 - 24: Final Exam Period
December 1: 3rd Installment Fee Payment Deadline
December 13: Commencement (The times and college breakdowns are pending)
December 15: Final Grades Available
FOR PARENTS
Send your Student a Hug from Home!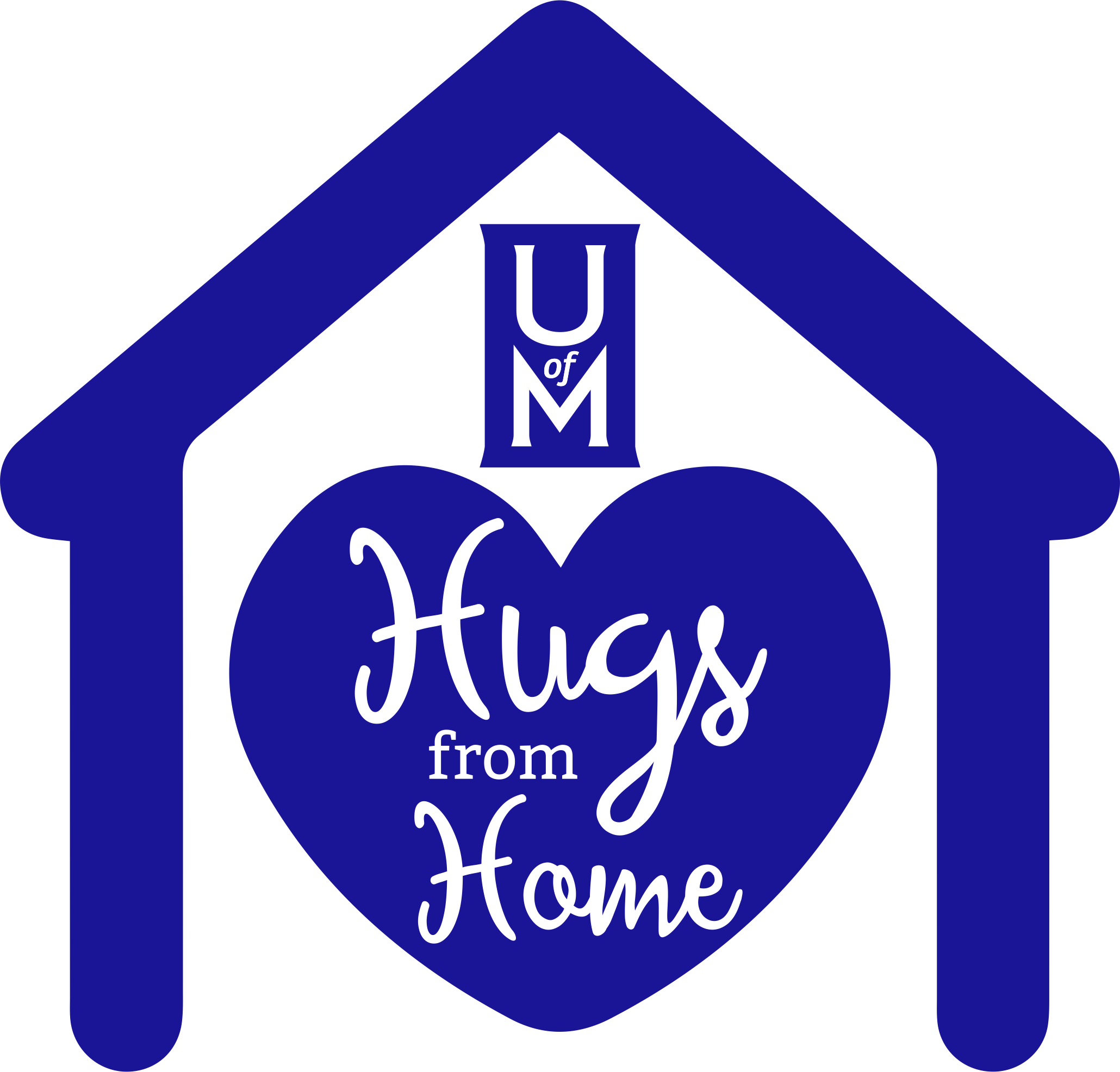 Surprise & support your student with a Hug from Home! These are a great way to send love to your student. Proceeds go to support our Tiger Food Pantry for students in need. Bottles are $15 and are a little happy for your student! In each bag, students receive candy (kisses, smarties, & lifesavers), a mini first-aid kit, hand sanitizer, and Tiger spirit items. On the order form, you can also add a personalized note to your student to show your support.Students will be notified during the second week of classes of their Hug from Home!
Join the Parent & Family Association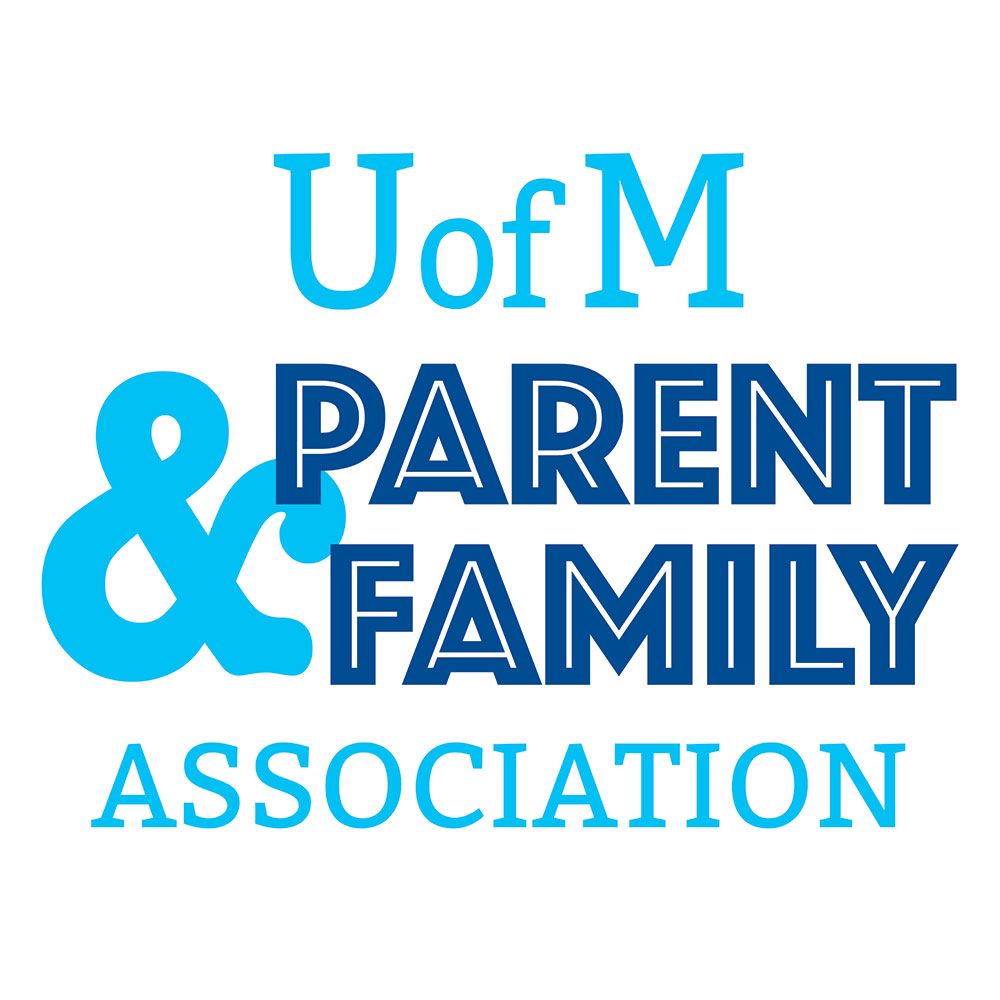 Membership in Parent & Family Association allows you to connect and engage with the UofM while providing you with information and opportunities to support your student's learning.
Benefits Include...
Biweekly e-Newsletters throughout the year
Welcome Bag with items just for members of the Parent & Family Association
Association member's students are eligible for one of our $400 book scholarships
Priority Registration for Parent & Family Weekend and other Parent Events
Parking passes available upon request (Request must be made at least 1 business day before)
Includes 2 family members in the same household
ESSENTIAL SERVICES
Registrar
Primarily Online and Remote Classes: Most Fall 2020 classes at the UofM will be remote or online until further review. Students do not need to adjust their Fall 2020 schedules to register for remote or online classes.
Online and Remote Defined
Online – Web, meaning no set meeting times for login. These classes are 100% online. These classes are marked with an M50, 410 or R section number.
Remote – Some set meeting times possible for login. All other classes at this time will be considered remote until further notice. This includes conventional sections and sections marked remote. Instructors will provide additional information in eCourseware.
Late Registration – Extended
Late registration on the web has been extended through August 26. Students can register online through August 26 in the myMemphis portal in "Self Service." For other important Fall dates, refer to the Fall 2020 Dates and Deadlines calendar.
University and Student Business Services
No Late Fees for Fall 2020
Late registration fees for Fall 2020 have been waived. Students will not be assessed the $100 late fee if they need additional time to consult with their academic advisors, finalize their course plans and complete their registrations.
New Refund Rules Starting Fall 2020
Students will be able to change their class schedules and receive a 100% refund through the entire first week of classes starting this term.
Enrollment Refund Period for Course Changes
100% Refund - Ends at 4:00pm on 08/21/2020
50% Refund - From 08/22/2020 thru 08/31/2020
0% Refund - From 09/01/2020 and beyond for full term courses
Please note that unless your student's financial aid, scholarship, and/or sponsorship covers 100% of their enrollment fees, remaining fees MUST be enrolled in the Installment Payment Plan (IPP) by August 10 at 4:30 pm CT.
To take advantage of the IPP, an initial down payment of 25% of the balance due is required after all financial aid (grants and student loans), scholarship, and/or third-party assistance award amounts have been applied. Housing, Dining Dollars, and a $50 enrollment fee will automatically be included in IPP. See full IPP details.
Please Note: Students can enroll you as an Authorized User on TigerXpress so that you can view and pay the outstanding balances on TigerXpress and receive an email notification when eBills are available.
Other important Information, Dates, and, Deadlines:
August 10: Deadline to sign up for eRefunds (Direct Deposit) for the initial disbursement
October 1: 1st Installment Fee Deadline to avoid $25 late payment fee
November 1: 2nd Installment Fee Deadline to avoid $25 late payment fee
December 1: 3rd Installment Fee Payment Deadline to avoid $25 late payment fee
Review additional information about financial aid/scholarship disbursements on the Financial Aid Disbursement page.
eRefunds will begin to post to the students' bank accounts beginning August 23. Students who did not sign up for eRefunds will have their refund check mailed to their local address on file with the University beginning August 31.
Residence Life
Move-In Fall 2020
For the health and safety of our campus community, all residents are required to schedule a move-in appointment in order to check-in to their fall housing assignment. We require all residents to strictly adhere to their scheduled time; your student will have a 2-hour window to move their belongings into their room and we ask that you limit the number of people assisting your student's move-in to two (2). More Move-In Fall 2020 Information >
Prepare for Move-In
Make sure you've checked the What to Bring List for what to bring with you and what to leave at home
Check the housing portal for your assignment and roommate information. Reach out to your roommate about what shared items to bring
For convenient gated parking close to your residence hall, we recommend purchasing a Resident Priority Parking Pass
If they are receiving mail or packages, campus mailboxes are available for rent
Read and understand our Housing Policies
Review your family's insurance policy or consider obtaining renter's insurance to protect your belongings
Encourage your student to check their memphis.edu email regularly as we will be sending important information about move-in
Download their app for all your Housing and Residence Life and move-in information at your fingertips!
Dining Services
Has Your Student Signed Up for a Meal Plan? Meal plans are convenient, flexible, and loaded with options. They give your student dining locations all across campus with a range of hours. With meal swipes and Flex Bucks to access all these services, they get guaranteed value, whether they eat on campus three times a week or three times a day! For a full list of meal plans, visit the meal plan page.
Residents can add a plan to their account by sending a message to campuscard@memphis.edu.
STUDENT SERVICES
You@Memphis
The University of Memphis is committed to the success of all students. We have launched You@Memphis, an online resource to help your student navigate personal success and provide help when they need it. The website can be accessed at you.memphis.edu and through the MyMemphis student portal in the "Student" section on the right side of the page. You@Memphis addresses three primary areas to help your student achieve their goals:
Succeed | provides resources to help students develop plans for academic success and lay the foundation for a career, including information on securing internships.
Thrive | helps students to identify resources to support their overall well-being, including health and sleep tips, information on mental health, and strategies to manage stressful situations.
Matter | connects students to resources to become engaged with the campus in ways that are meaningful for them. Also includes information on how to manage academic, career, social, and well-being goals in a way that creates balance and focus.

Career Services
Virtually Connecting with Career Services
Career Services has moved to virtual appointments and presentations. At this time, it has become even more critical for students to be able to develop and articulate their skills to prepare for a newly evolving workforce. All appointments can be scheduled through your student's TigerLink account.
You and your student should follow Career Services on Facebook, Twitter, and Instagram to stay up to date with the virtual events and opportunities.
Search Jobs & Internships via TigerLink
Encourage your student to get to know TigerLink! TigerLink is UofM's network or job and internship listings that connects Tiger Talent to employers in a variety of industries across the country! Students and alumni can also schedule career advising appointments, record mock interviews, upload resumes for review, RSVP for events, and more!
If your student needs help getting started, encourage them to check out the TigerLink Student Guide.
Campus Recreation
Online Fitness Classes
Yoga with Steve, Mon., Wed., and Fri., 4 p.m., Facebook Live @uofmreccenter
Fitness Kickboxing with Linda, Mon., 12 p.m., Instagram Live @uofmcampusrec
Hip Hop Cardio with Katie, Tues. and Thurs., 6 p.m., Facebook Live @uofmreccenter
Total Body Workout with Leah, Wed., 7 p.m., Facebook Live, @uofmreccenter
Virtual Nutrition Counseling
Ask the Dietitian (ask a nutrition-related question via our social media channels or email, and our registered dietitian will answer it)
Cooking demonstrations and recipe challenges on our social media channels
Ask the Trainer
Email your fitness-related questions to campus-recreation@memphis.edu and a certified personal trainer will answer them!
Campus ID Cards
Students can manage their Campus (ID) Card online 24/7.
Deactivate their lost, misplaced, or stolen card to prevent unauthorized use
Activate their found card
View card balance(s) and meal plan (if applicable)
Add additional funds to their card using a credit card
For more information, visit the Campus Card website.
Technology for your Student
Looking for Microsoft Office for your student? Did you know Microsoft Office Suite is available at no cost in PC and Mac platforms for your currently enrolled student? The software includes Word, Excel, PowerPoint, Outlook and OneNote. Microsoft Office is a great tool for completing coursework and assignments.
Your student can download a copy of the software to their computer or laptop. To learn more about downloading Microsoft Office, have your student visit the Hardware/Software website.
Student Discounts
Students can use their Student ID at various locations on Highland to receive discounts. Additionally, Garibaldi's, Moe's, McDonald's, RP Tracks, Ubee's, Lenny's, Smoothie King and Domino's will accept Tiger Funds. Faculty, staff, and students can use the Tiger Funds on their Campus Card to eat in or take out. To upload money to Tiger Funds, click here.
First South Financial Tiger Banking Center
Free checking for U of M students Back to Campus is just around the corner and that means lots of decisions, some of them more complicated than others. However, where to bank is easy!
First South offers FREE checking to all UofM faculty, students, and staff. No minimum balance requirement, no monthly service fee. And your student can manage their account on the go using the mobile banking app, available in a device's app store.
Plus, check out all of the latest specials!
If you have any questions, please do not hesitate to visit the Tiger Banking Center located on campus (above the University Bookstore) or contact us directly at 901.678.4040 or at mail@firstsouth.com.
University Eye Care
University Eye Care, a full-service optometry clinic operated on the University of Memphis campus by Southern College of Optometry. Located just above the Tiger Book Store in the V. Lane Rawlins Service Court, University Eye Care offers eye examinations, contact lens, frames, and sunglasses. Most insurance plans are accepted, so students may receive care through their parents' insurance plans. A number of eye care pricing packages are available for students. Visit the University Eye Care website, call (901) 252-3697 or email info@uofmeyecare.com for information or to make an appointment
ENCOURAGE YOUR STUDENT TO GET INVOLVED!
Weeks of Welcome
Weeks of Welcome consists of the week prior to school starting and the first week of school. There are multiple events designed to get your student acclimated and involved. With the semester starting in a virtual sphere, we have created a completely virtual Weeks of Welcome to celebrate the beginning of the semester. We have a full list of events for your student below. If you have any questions, simply reply to this email and we will be happy to assist you.
WEEKS OF WELCOME x Extended Orientation
Since we were unable to host our traditional extended orientation programs over the summer - Frosh Camp, Frosh Fusion, and FLITE Camp - we are taking elements of each camp and integrating them into the University of Memphis Weeks of Welcome. All new students are invited to sign up to participate in one of the programs. For a description of each program and to register click here >
Weeks of Welcome Schedule
August 11
7:00 PM | Playfair Online
In Playfair Online the new students discover the many things they have in common as they work together in ever-changing team building events. They are creatively challenged to create rhyming poems on the fly, perform physical challenges in unison with their virtual teammates, and share their favorite pop-culture moments in a truly unique format that produces lots of shared laughter. In a very fun and safe online environment they get to share their own thoughts and feelings and get to know their fellow students as well.
August 12
ALL DAY | City Solve U
CitySolve U is a unique adventure race that is perfect to showcase points of interest on and off campus. It's like The Amazing Race and Trivial Pursuit combined! Teams will solve clues and face fun challenges. Complete the challenge on August 12 to win a prize!
4:00 PM | Tiger Spirit Fest
Join the Religious Life organizations and staff for the annual Tiger Spirit Fest. At Tiger Spirit Fest you will have the chance to visit with different religious and spiritual organizations and learn a little bit about them.
7:00 PM | Tiger family Trivia
Join the Weeks of Welcome programming team for Tiger Family Trivia! For this you will need BOTH a computer/tablet and your cell phone. You will log into the zoom using the online link on this page. There, we will live stream trivia using Kahoot where students can answer questions for points. Be sure to brush up on your tiger trivia - the quicker you answer the more points you get! The top three winners will be able to receive a tiger spirit pack from Student Leadership & Involvement (@SLIMemphis).
August 14
8:30 PM | Virtual E-Sports Open: Super Smash Bros
Esports Open is a unique form of video game event that combines fun competition, with energetic presentation hosted by a professional video game announcer. Esports Open is a new kind of video game tournament that maximizes player participation.
Play and Stay
While most esport tournaments take a ​win or go home approach and take a long time, an Esports Open tournament creates a ​Stay and Play​ environment that maximizes participation and allows everyone to play and watch. Players are never eliminated. They may compete as often as they like. There are limits to how many pins, medals, and trophies they can win but they may participate as often as they wish.
August 15
8:00 PM | Free Money Gameshow
Join the Weeks of Welcome committee for the Free Money Gameshow! If you score the most points you get FREE MONEY! It's as simple as that! It's like a modern version of "Name that Tune" but with all of the best of pop culture! Students buzz in when they know the song, movie theme, TV theme or Movie Quote that was played! Disney, Broadway, Rap, Rock, Netflix, Hip Hop, Nickelodeon and Movie Franchises are just some of the categories involved in the game!
August 17
1:00 PM | Involvement Fair
Join over 150 student organizations for the annual first day of school Involvement Fair. This year the Involvement Fair will take place virtually, right on TigerZone! Interested students will be able to explore registered organizations, interact with them in real time using a digital meeting link, and request to join organizations when applicable.
5:30 PM & 7:00 PM | Virtual Escape Rooms
You'll live chat with your follow group, scour our virtual world, and examine the internet for clues while racing against the clock. This is a high-stakes, all or nothing maximum speed adventure to save your partner and make the bad guys pay.
August 19
7:00 PM | Tiger BINGO
Join the Weeks of Welcome committee as well as Career Services for a night of virtual BINGO and prizes!
August 20
8:00 PM | Party @ Home!
Join the Weeks of Welcome committee for a socially distant party - from your living room!
COVID-19 UPDATES
UofM COVID-19 Testing Center to Open August 17
The University of Memphis is opening a COVID-19 Testing Center for only UofM students, faculty, and staff who are exhibiting symptoms beginning August 17. Located at the Central to the Arts Hub, formerly the Visitors Information Center at the corner of Central and Patterson, the Center will be open Monday, Wednesday and Friday from 9 a.m. - 2:30 p.m. Test kits and processing are provided at no charge by the State of Tennessee and funded by Federal COVID-19 relief funding. Testing Center access details are very specific and are provided at memphis.edu/coronavirusupdates/sick/testing.php.

UofM Student Notification Requirements
Whether tested on campus or elsewhere, if a UofM student tests positive for COVID-19, the student should contact the Dean of Students Office at deanofstudents@memphis.edu. Staff will guide the student through University protocols and provide available resources. Student Health Services will contact students for the next steps to include isolation/quarantine requirements. Students may contact Student Health Services at studenthealth@memphis.edu, 901.443.1397 or 901.443.6438 with questions or concerns.
Public Health Expectations & Guidelines
Symptom Monitoring
Students are required to conduct symptom monitoring and check their temperature every day before reporting to campus. Symptom monitoring currently includes the following:
Face Masks/Coverings
Every person on campus must wear face masks/coverings (disposable or reusable cloth masks) in public settings (common workspaces, public spaces, hallways, stairwells, elevators, meeting rooms, classrooms, breakrooms, restrooms, etc.).
Faculty who are delivering on-campus instruction may remove their face mask/covering to teach, provided they are located within a delineated teaching area that is no less than 10 feet from students.
If social/physical distancing is possible, individuals working in private offices or laboratory environments that do not otherwise require face masks/coverings may remove their face masks/coverings while in such space.
Cloth face mask/covering must only be worn for one day at a time and must be properly laundered before use again. Disposable masks may only be worn for one day and then must be placed in the trash. For more information about wearing, making and maintenance of cloth face coverings, visit the CDC website.
Social/Physical Distancing
Maintaining space of at least six feet (about two arms' length) between individuals is one of the best tools to avoid being exposed to the COVID-19 virus, and it is required of everyone while on University premises, including outdoor campus spaces. Social/physical distancing is important for everyone, but especially to help protect people who are at higher (vulnerable) risk of contracting COVID-19. Detailed information about the office and classroom environment will be covered below. The following are some general guidelines related to social/physical distancing.
Groups/Gatherings
Gatherings of individuals should only take place in a manner that makes social distancing possible and must occur only in compliance with federal, state and local requirements. Groups/gatherings should never exceed 50% of a room's capacity, assuming individuals can still maintain six feet of separation for social/physical distancing requirements. Students should communicate with friends, study groups and student organizations by videoconferencing, email, instant message, telephone or other available technology rather than face-to-face.
Elevators
Students and employees should use the stairs whenever possible given that elevator capacities may be challenging due to their size. No more than one person may enter an elevator unless it is larger than six feet. For elevators larger than six feet, multiple persons may ride at the same time, as long as proper social/physical distancing guidelines are maintained. Riders should anticipate having to wait, and whenever possible, should allow those with critical and accessibility needs priority use of the elevators. While using the elevator, face masks/covering must be used and touching the elevator buttons with exposed hands/fingers should be avoided whenever possible. Upon departing the elevator, hands should be washed with soap and water or by using an alcohol-based hand sanitizer with greater than 60% ethanol or 70% isopropyl.
Restrooms
Restroom occupancy should be limited based on size to ensure at least six feet of distance between individuals. Hands must be thoroughly washed before leaving the restroom to reduce the potential transmission of the virus.
Personal Safety Practices
Handwashing and Sanitizing
Students must wash hands often with soap and water for at least 20 seconds especially after being in a public place, after blowing their nose, coughing, sneezing or touching their face. If soap and water are not readily available, use a hand sanitizer that contains at least 60% ethanol or 70% isopropyl alcohol. All surfaces of the hands should be rubbed together until they feel dry. Individuals should avoid touching their eyes, nose or mouth, and should wash their hands after touching their face.
Gloves
Health care workers, childcare workers and those deemed in high-risk areas should use gloves as part of PPE (Personal Protective Equipment). Gloves are not necessary for general use and do not replace good hand hygiene such as hand washing.
Coughing/Sneezing Hygiene
If students are in a private setting and do not have on their face mask/covering, they should always cover their mouth and nose with a tissue when coughing or sneezing and then throw used tissues in the trash. They must immediately wash their hands and/or use hand sanitizer as noted above.