2023 Clinical Nutrition Students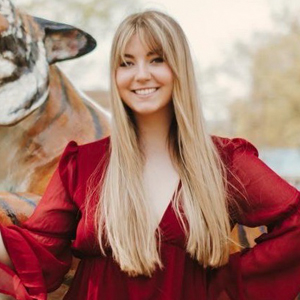 Hi, I'm Greer Bullough! I was born and raised in Memphis and completed my undergraduate degree at the University of Memphis. I am proud to continue my education here, achieving a master's degree in clinical nutrition while completing my dietetic internship.
Throughout my undergraduate work, I developed a passion for learning about how the food we eat directly impacts our bodies and their function. I soon realized I wanted to pursue a profession in this aspect of healthcare. I am so excited to learn more about and gain experience in the field of clinical nutrition throughout this program, as well as explore the different career paths in this profession.
Outside of school, I am a student worker at St. Jude Children's Hospital and a server at Coastal Fish Company. I'm a cat mom, love to travel, and enjoy reading, art and the outdoors! I'm grateful for this opportunity and look forward to working with you all.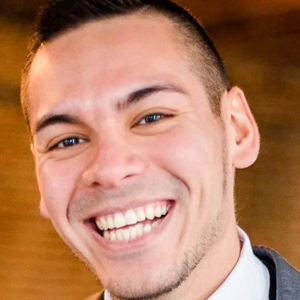 Hello, my name is Christopher Chapman and I am a Memphis native excited and thrilled to be a part of the MS/DI program at the University of Memphis. I graduated with my Bachelor of Science in Dietetics in Fall 2021 from the University of Memphis.
I have experience working in food service and nutrition education for our athletes at the University of Memphis. I have a passion in sports nutrition and performance and would love to start a performance nutrition center in the future. I look forward to learning new skills and working alongside like-minded people to help the world become a healthier and more fulfilling life to live.
In my free time, I love to relax with my wife and newborn, spend time with family and friends, workout, and of course, eat.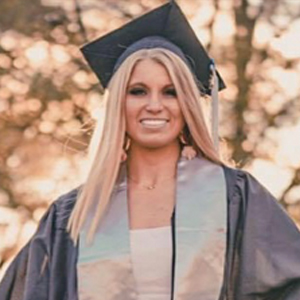 Hello there! My name is Kirbie Daily and I am so excited to start my career as a registered dietitian.
I grew up in Santa Cruz, California and moved to Memphis in 2017 to pursue my dream of competing for a nationally-ranked collegiate dance team. I completed four years as part of the University of Memphis Pom Squad, while also obtaining my bachelor's degree in Exercise, Sport & Movement Sciences. It was along this journey that I discovered just how excited food and nutrition made me, while also being inspired to create more awareness surrounding eating disorders within the athlete population.
A few major goals of mine are to work directly with collegiate and professional athletes of all genres — especially those within the dance and cheer populations — and to incorporate my love of cooking into my everyday career practice.
A few of my favorite free-time activities include hanging out with my cats, baking, facetiming my mom, yoga, going to the beach and wandering around grocery stores looking at all of the fun items. I cannot wait to begin my rotations and continue expanding my knowledge upon the many areas that dietetics has to offer!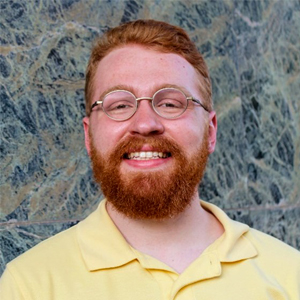 Hi, there! My name is Wiliam Fite and I am a Memphis native, graduate of the University of Memphis, and first-year dietetic intern in our Clinical Nutrition MS/DI program. I started looking into a career in dietetics right before my senior year of high school and have thoroughly enjoyed my studies.
Some of my nutrition interests include mental health, community development, food access and school nutrition. My first two weeks with my advisors, faculty, bosses and colleagues have proved to me that Memphis was the perfect choice for this critical step on my way to become an RD, and I am excited for the challenges and learning opportunities to come!
Outside of academics and work, you can find me playing musical instruments, cooking or baking (mostly banana bread!), practicing Spanish, spending quality time with my dog or shooting hoops with my dad in our driveway.
Memphis is a great place for me to explore my interests, and I am certain that you will find your place here, too, if you decide to make Memphis home for your dietetic internship!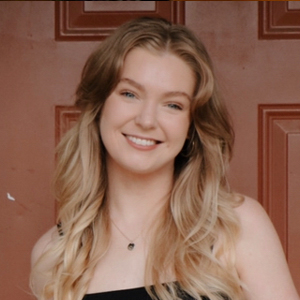 Hi, my name is Caroline Hambuchen. I grew up in central Arkansas and completed my DPD at the University of Arkansas in Fayetteville in May 2022.
I have had food allergies my whole life, and was a participant for six years in a desensitization trial at Arkansas Children's Hospital. This is what sparked my curiosity in nutrition. I'm passionate about food security, food policy and sports nutrition, specifically in women athletes.
I could not be more thrilled to continue my education and explore all the opportunities at the University of Memphis. Through the program, I am also a graduate assistant at St. Jude Children's Research Hospital, just another awesome learning experience that I'll use going forward in my career.
When I'm not working or studying, I like to find new coffee shops and outdoor activities with friends! I enjoy cooking meals with family, reading cheesy romance books and educating others on food security.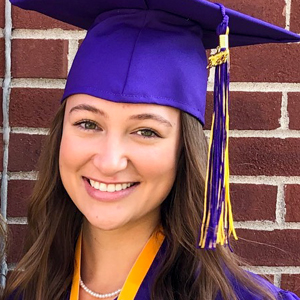 My name is Hayley Hillman and I was raised in Prescott, Wisconsin. I completed my Bachelor of Science in Family Consumer Science-Dietetics at Minnesota State University, Mankato in 2022. I am so excited to be at the University of Memphis to pursue my master's degree and dietetic internship. I'm confident that this clinically-focused program will prepare me for success as a dietitian!
I have always been interested in healthcare and science, but was unsure of what I wanted to do as a career. In high school, I ran track and cross country which sparked my interest in nutrition as I learned how fueling my body with foods benefited my performance.
In my free time I love to be outside, hike, run, read and spend time with family and friends. I am so thrilled to continue learning and gaining experience throughout this journey!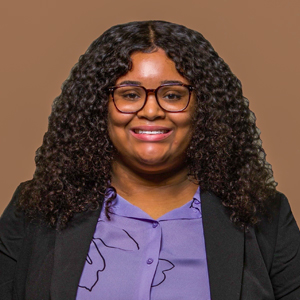 My name is Jasmine Patton and I was born and raised in Memphis. I completed my DPD from the University of Memphis and obtained my B.S. in Dietetics in May 2022. When I was younger, I always wanted to become a biomedical engineer and majored in this during my first year of college. My interest may have shifted, but I have always been passionate about the foods we eat and how they affect us. It is still a goal of mine to educate and help those in need.
I am the youngest of six siblings, but being the youngest has made me more determined to strive for the goals I want to achieve. In my free time, I enjoy reading, volunteering, creating new creative meals and spending time with friends and family.
I have continued my education by pursuing a master's degree in Clinical Nutrition and the dietetic internship program at the University of Memphis. I am currently a graduate assistant for the Landmark Farmer's Market in the Orange Mound community. I cannot wait for the learning opportunities and experiences that come from my graduate assistant position, preceptors and rotations.
As a registered dietitian-to-be, having witnessed firsthand the importance of nutrition has excited me about furthering my education.
Hi! My name is Dana Villalva. I was born and raised in Memphis. I earned my Bachelor of Science in May 2022 from the University of Memphis. I am looking forward to continuing my education at Memphis and earning my second degree.
I have always had an interest in the healthcare field. After taking an anatomy class in high school, I knew I had a passion for nutrition, health and overall wellness. I began my freshman year at the UofM committed to dietetics and I have been committed ever since. Outside of the classroom, I love to travel and spend time with friends and family.
After completing this program, I would like to begin working in a clinical setting and eventually transition to a different area of dietetics or private practice.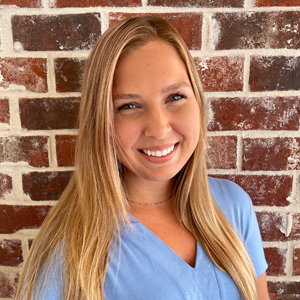 Hi, I'm Kara Wilson! I was born and raised in Southaven, Mississippi. After completing a bachelor's in Nutrition and Food Science at Middle Tennessee State University, I came back home in May 2020 to complete my DPD coursework and a second bachelor's in Dietetics at the University of Memphis.
My decision to pursue a career in dietetics began with the realization that this field allows me to combine my love of food and nutrition with my interest in science and healthcare. I am currently working on the UofM campus as the wellness intern for UofM Dining. In this position, some of the projects I get to participate in include planning student programming events, designing menus and teaching cooking classes.
In my downtime, I like to bake, go for a run or work in my garden. My passion lies within nutrition education, and I hope to allow this passion to influence my daily practice as a future RDN. As I advance in this program and transition into rotations, I am looking forward to discovering my areas of interest within this discipline. I am so thankful for the opportunity to explore the many facets of the field of dietetics, and I can't wait to see what the future holds!