Fayette Timeline 1965
May, 1965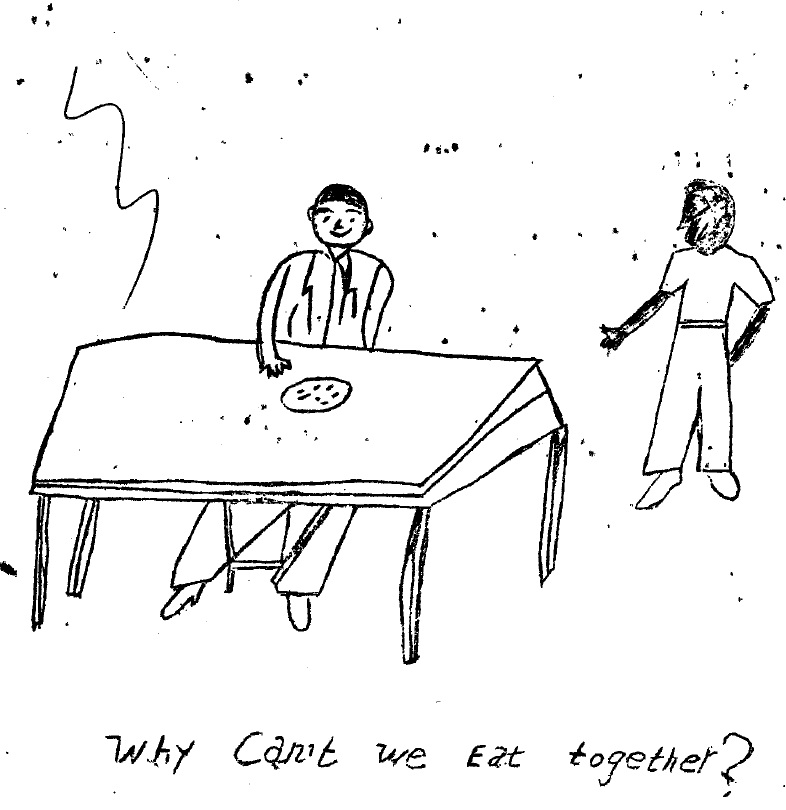 Source: West Tennessee Freedom Press, June 30, 1965.
The citizens of Fayette County begin testing public accommodation laws and protesting segregation in county businesses. These attempts are met with violence and anger
Danny Beagle Discusses the Testing of Public Accommodation Laws in Fayette County
Interview of Danny Beagle by Daphene McFerren, 2006
July, 1965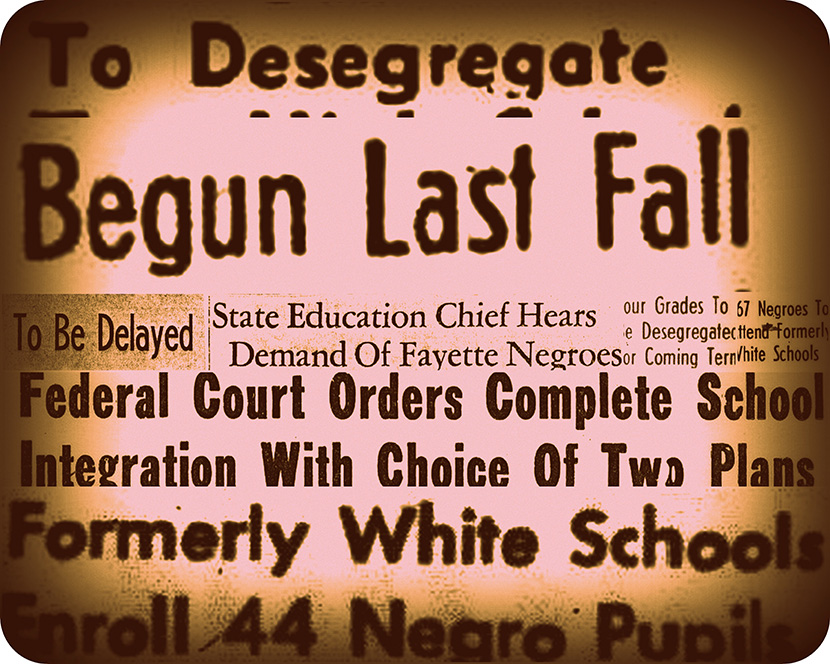 Source: Collage comprised of headlines taken from the Commercial Appeal and Memphis Press Scimitar articles, Special Collections, University of Memphis Libraries.
Over a decade after Brown v. the Board of Education, in July 1965, Avon N. Williams, a cooperating attorney for the NAACP, files a lawsuit, McFerren v. Fayette County Board, in the United States District Court for the Western District of Tennessee on behalf of "37 negro children and their parents and guardians" (Fayette Falcon November 4, 1965), including John McFerren Jr. and his parents, to end segregation in Fayette County Schools. The Department of Justice joins the suit in support of desegregation of Fayette County Schools. Federal District Court Robert N. McCrae, who is also presiding over Memphis desegregation cases, presides over the Fayette County case.
| | |
| --- | --- |
| | Article from Fayette Falcon. Quote from Richard Saunders, PhD. |
In June 1966, a consent decree in the case commits Fayette County to "substantive pupil apportionment toward school desegregation." This ruling is upheld by the United States Court of Appeals for the Sixth Circuit.
The Fayette Falcon announces on April 21, 1966 that Fayette Academy, a private school which had operated from a private residence from 1965-1966, is acquiring 33 acres of land for a building site for that school. Civil Rights Activists contend that Fayette Academy was created to re-segregate the schools. On April 6, 1971, Federal District Court Judge Robert McRae refers to Fayette Academy as a 'beautiful building sitting on top of a hill as a monument against the black people." Additionally, in 2012, the Justice Department finds vestiges of desegregation in the county schools and orders the county to take further actions to rectify these issues.
On July 1, 1965, as a result of the acceptance of Fayette County's school desegregation plan, Fayette Academy, a segregated private academy, is established on the same day.
Myles Wilson Describes Fayette County Schools before Desegregation
2002 documentary project on Fayette County, TN: Special Collections, University of Memphis Libraries