2016 Dean's Award for Teaching Excellence
Dr. David Freeman is an Associate Professor in the Department of Biological Sciences. He received his Ph.D. in Physiology & Neurobiology at the University of Connecticut, followed by a Postdoctoral Fellowship in the Psychology Department at the University of California, Berkeley. He teaches both undergraduate and graduate classes, including General Biology II, Anatomy & Physiology II, Vertebrate Physiology, Neurobiology, Biological Clocks, and Topics in Physiology.
Dr. Freeman teaches with enthusiasm and creativity and imparts his passion for learning to students. He uses a mixture of traditional lectures, team-teaching, and technology allowing students multiple ways to interact with material. According one student; "he fueled my curiosity by motivating scientific creativity", another stated, "he treated every student, regardless of their background, knowledge, or even preparation, as if they had the potential to master the material and grow as students and individuals." These qualities, in the words of one student, make Dr. Freeman "one of the finest professors and scientists that I have had the privilege of working with."
DR. ALISTAIR WINDSOR, MATHEMATICAL SCIENCES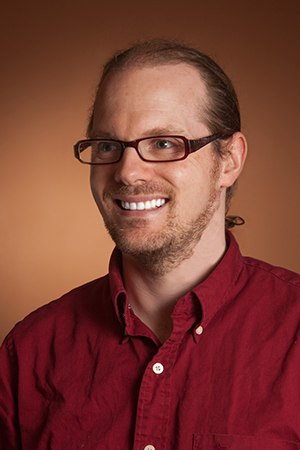 Alistair Windsor joined the Department of Mathematics Sciences in 2007 after postdoctoral appoints at the University of Texas at Austin and the Victoria University of Manchester, UK. His mathematics research is in the area of dynamical systems. Since coming to Memphis Dr. Windsor has been active in K-12 Mathematics Education at the local, state, and national levels.
He is interested in the many ways technology is changing mathematics, education, and mathematics education. He has helped develop and evaluate education interventions related to mobile data and intelligent tutoring system for mathematics. He has actively pursued interdisciplinary collaborations and is a faculty affiliate of the Institute of Intelligent Systems. He currently collaborates with his wife, Leah Windsor, a Research Assistant Professor in the Institute of Intelligent Systems on computational linguistics applied to political discourse.