2016 Dunavant Faculty Professorships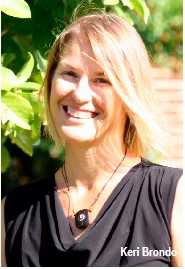 Dr. Brondo is the Director of the International Studies Program and an Associate Professor in the Department of Anthropology. Her research and teaching expertise are within international development, environmental anthropology, conservation voluntourism, and gender and social justice. Her work focuses on the relationships between rights to natural resources, conservation and development policy, and local livelihoods, particularly on Honduras' north coast and islands. She is a former Fulbright scholar and Title VI FLAS recipient, and is regularly called upon to provide expert testimony for amnesty cases and has served as amicus curie for the the Interamerican Commission on Human Rights on behalf of the afroindigenous Garifuna community.
Dr. Brondo has over 14 years of leadership experience within her discipline's largest professional association, the American Anthropological Association (AAA). She served as Chair of the AAA Committee on the Status of Women in Anthropology (COSWA), Chair of the AAA Committee on Practicing, Applied and Public Interest Anthropology (CoPAPIA), and currently serves on its Executive Board. At the University of Memphis, Dr. Brondo Chaired the Engaged Scholarship Committee (2010-2012), currently Co-Chairs the Gender and Environment Research Group with the Center for Research on Women (CROW), and is the Academic Coordinator for Tennessee's Governor School for International Studies. She regularly partners with local environmental organizations and parks to involve UofM students in engaged scholarship research endeavors and is also working on a project (w/ J. Myers, PI, and A. Hill) funded by TBR to explore the relationship between campus housing, student diversity, and academic success. Internationally, she is part of a team working to improve conservation volunteer opportunities and local engagement on the island of Utila, Honduras, funded by a grant from by Colorado State University's Center for Collaborative Conservation.
Dr. Brondo is author or editor of 3 books and over 60 articles, book chapters, agency reports, reviews and commentaries. Her books include Cultural Anthropology: Contemporary, Public, and Critical Readings (Oxford University Press, 2016), Land Grab: Green Neoliberalism, Gender, and Garifuna Resistance (University of Arizona Press, 2013), and Intersections of Faith and Development in Local Global Contexts (co-edited w/ T. Hefferan, Wiley-Blackwell, 2010). Her next book project, tentatively titled, For the Love of Swamper: Multispecies Entanglements in Honduras' Affect Economy, explores the relationship between conservation voluntourism, protected area management, and local livelihoods.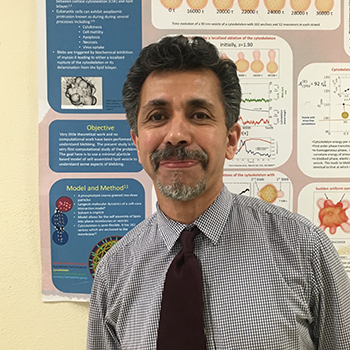 Dr. Mohamed Laradji is a professor in the Department of Physics and Materials Science. He received his doctorate from McGill University, and was employed at universities in Denmark, Georgia, and Canada before coming to Memphis. He conducts computational and theoretical research in biophysics and soft matter, including biomembranes, polymers, and nanomaterials. His research has been published in many peer-reviewed journal articles, book chapters, and conference proceedings. He also holds several patents. His research has been supported by multiple grants from the National Science Foundation, the National Institutes of Health and NASA. Dr. Laradji is a Fellow of the American Physical Society.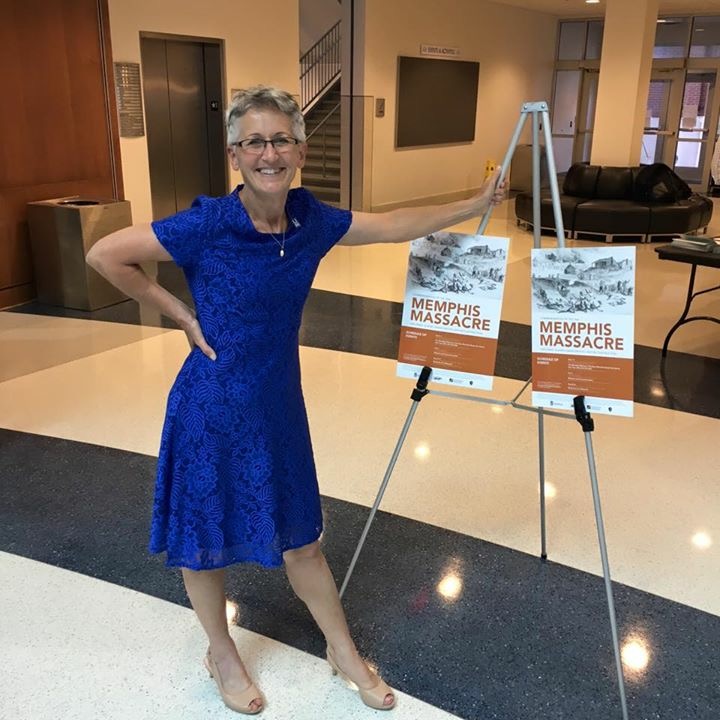 Susan Eva O'Donovan is an Associate Professor of History at the University of Memphis. She is a past editor on the Freedmen & Southern Society Project at the University of Maryland, a former member of the faculties of History and African & African American Studies at Harvard University, and co-editor of American Nineteenth-Century History, the journal of the British American Nineteenth-Century History Association. A specialist in African American history with a particular interest in slavery and emancipation, O'Donovan is the author of Becoming Free in the Cotton South (2007), winner of the 2008 OAH James A. Rawley Prize, the 2009 Georgia Historical Records Advisory Board Award for Excellence in Research Using the Holdings of an Archives, and finalist for the 2008 Agricultural History Society Theodore Saloutos Memorial Award. She is also author or co-editor of numerous other publications, including Freedom: A Documentary History of Emancipation, 1861-1867, ser. 3, vol. 1, Land and Labor, 1865 (2008); Freedom: A Documentary History of Emancipation, 1861-1867, ser. 3, vol. 1, Land and Labor, 1866-67 (2013) (winner of the 2015 Thomas Jefferson Prize given by the Society for History of the Federal Government); "At the Intersection of Cotton and Commerce: Antebellum Savannah and its Slaves," in Slavery and Freedom in Savannah, ed. Daina Ramey and Leslie M. Harris (2014); "Mapping Freedom's Terrain: The Political and Productive Landscapes of Wilmington, North Carolina," in After Slavery: New Approaches to the Reconstruction South, ed. by Bruce E. Baker and Brian Kelly (2013); and "Universities of Social and Political Change: Slaves in Jail in Antebellum America," in Buried Lives: Incarcerated in Early America, ed. by Michele Lise Tarter and Richard Bell (2012) which has been reprinted in Major Problems in American History, vol. 1, 4th ed. (2016). O'Donovan has contributed articles, review essays, opinion pieces, and book reviews to a range of periodicals and journals, most recently, Labor: Studies in Working-Class History of the Americas, The Journal of American History, Civil War History, the Tennessee Historical Quarterly, and the New York Times. O'Donovan is currently at work on a project Changing the Rules of the Game: Mobility, Messages, and Power in Slavery's Nation. This study seeks to take seriously, historicize, and understand what is all too often left unexamined as the "politics of slaves." In addition to her research and writing, O'Donovan is also working in partnership with the National Park Service and other collaborative partners to develop the first-ever NPS commemoration devoted to any aspect of Reconstruction. Titled Memories of a Massacre: Memphis 1866, this initiative is designed to generate an enduring and public conversation about a long-overlooked but foundational part of the American experience. O'Donovan's scholarship has been generously supported by a number of prestigious fellowships and grants, including residential fellowships at Agrarian Studies (Yale); the Gilder Lehrman Center for the Study of Slavery, Resistance, and Abolition; and the Newberry Library. She is currently an OAH Distinguished Lecturer, and coordinator for West Tennessee History Day.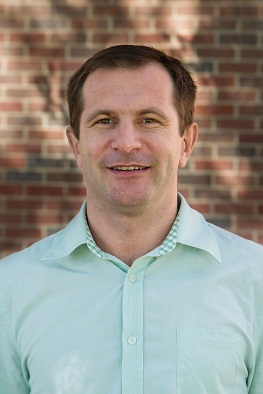 Dr. Vasile Rus is a Professor in the Department of Computer Science at The University of Memphis with a joint appointment in the Institute for Intelligent Systems. His research interests lie at the intersection of artificial intelligence, machine learning, and computational linguistics with an emphasis on developing interactive intelligent systems based on strong theoretical findings in order to solve big challenges such as automatically answering questions from large collections of documents, furthering the effectiveness of educational technologies such as intelligent tutoring systems, increasing the pace of discovery in biomedical domains, developing interactive systems that optimize the effectiveness of substance abuse treatments, or improving the quality of very large software projects.
Dr. Rus has served in various roles on research projects funded by the National Science Foundation, Department of Defense, Department of Education, and private companies. Dr. Rus produced more than 100 peer-reviewed publications and received 4 Best Paper Awards; he has won the first two Question Answering competition organized by the National Institute for Science and Technology (NIST) and recently his team won the English Semantic Similarity challenge organized by the leading forum on semantic evaluations – SemEval. Among other accomplishments, Dr. Rus was named Systems Testing Research Fellow of the Fedex Institute of Technology for his pioneering work in the area of software systems testing and is member of the PI Millionaire club at The University of Memphis for his successful efforts to attract multi-million funds from federal agencies as Principal Investigator (PI).