Fall 2021 Anthropology Newsletter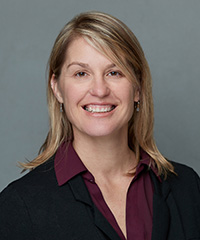 Welcome back from Manning Hall! While we have not yet fully returned to the department and the routines and rhythms of January 2020, one thing I do keep hearing from students and colleagues is how good it feels to be back in the physical classroom after a year of online education and Zoom meetings! In time, when we can do so safely, we look forward to adding back sponsored activities that bring our community together for collaborative learning, networking and just plain fun.
Since our last newsletter, we have experienced some bittersweet staffing transitions. First, our dear colleague Ms. Evell Ballard was recruited away from our unit and her position moved to ROTC. We are all still trying to adjust to the hole that has been left in the main office and deeply miss her warmth and kindness, her taste in music and strong command of the political landscape and her amazing green thumb. (Please forgive us, Evell, about the current state of the plants!) Fortunately, Evell is just a walk away and visits are still possible!
Another bittersweet transition was among our tenure-stream faculty. In May, Dr. Fayana Richards took a new position with the Center for Health Equity Practice at the Michigan Public Health Institute. In this role, Dr. Richards serves as the senior health equity consultant to provide leadership to a team of health equity consultants and Center staff in the design and facilitation of health equity and social justice programming. We all miss having Dr. Richards on staff, yet are very pleased to also share that they plan to remain engaged and affiliated with the department.
Despite the pandemic, throughout the Spring and into the Summer semester, our students, staff and faculty remained supportive of one another, continually adapting with grace and creativity to a constantly changing landscape. We had an impressive set of BA and MA graduates already in the 2021 calendar, including several award winners: Samuel Cruze and Kristi Mitchell were both recipients of the Outstanding Anthropology Senior Award and Michele Harrington and Lexie Wade each were honored with the Outstanding Student Award for Community Engagement. Faculty and staff also continued to earn multiple accolades, which you will read about in this newsletter. For a discipline that rests on face-to-face research and travel, these accomplishments are even more impressive. Please enjoy this edition of our newsletter and send us updates at anthropology@memphis.edu so we can include them in the Spring 2022 edition!
Keri Brondo
---

Will Robertson (he/they) is a medical anthropologist who focuses on LGBTQ+ health and experiences of care. His dissertation work was based on 12 months of clinical ethnography at an anal cancer prevention clinic where he examined patient-provider interactions, especially how people navigated and managed anxieties around anal cancer prevention procedures. In addition to expanding his work on anal cancer prevention, he is currently developing two projects in Memphis: one is a clinical ethnography of UofM's transgender voice clinic in the School of Communication Sciences and Disorders, and the other is a mixed methods collaborative project with OUTMemphis, a local LGBTQ+ community organization, examining the care needs and experiences of LGBTQ+ seniors. Dr. Robertson enjoys teaching anthropology courses and engaging with students of all levels and backgrounds. In addition, Dr. Robertson has been named as the faculty representative for the Anthropology Club!
Ms. Evell Ballard has left the Anthropology Department after 24 wonderful years as the administrative secretary. Evell has been an amazing part of the department for generations of alumni. However, COVID-19 restrictions caused her to relocate to the Air Force ROTC Department in 118 Hayden Hall where she serves as the Administrative Secretary. When asked for comments for current and alumni of the department, she had this to say: "Your choice to major in Anthropology is a great choice, especially in our diverse world today. The world definitely needs sincere and passionate anthropologists. Keep up the good work and continue to follow your dreams!"

From all of us in the Anthropology Department, thank you for so many wonderful years, and best of luck!
See the full department staff >
---
Study Abroad: Conservation, Culture and Environmental Change in Honduras (ANTH 4/6880)
This undergraduate/graduate course offers a 10-day study abroad trip to the Bay Islands, Honduras to study the role of the intersection of culture and conservation policy in marine protected areas. This opportunity accompanies a six week preparatory course, with both occurring in Spring 2022. For more details, contact Dr. Keri Brondo, kbrondo@memphis.edu.
Study Abroad: Sustainable Development & Environmental Planning (ANTH 4420, ANTH 7510, or PLAN 7708)
This undergraduate/graduate summer school opportunity will take place in Simeto Valley, a beautiful area of Eastern Sicily in Italy. Students will study sustainable development practices and receive training in various research activities. For more information, contact Dr. Katherine Lambert-Pennington, almbrtpn@memphis.edu.
Mental Health (ANTH 4/6521)
This undergraduate/graduate course taught by Dr. Will Robertson offers a critical examination of mental health and illness as a set of subjective experiences, social processes and objects of knowledge and intervention.
Queer Anthropology (ANTH 4/6419)
This undergraduate/graduate course taught by Dr. Will Robertson provides students with an introduction to anthropological perspectives on non-normative genders and sexualities in a transnational context, paying careful attention to the ways in which sexuality and gender intersect with class, nation and race.
Anthropology of Organizations (ANTH 4418/6418)
This undergraduate/graduate course taught by Dr. Ted Maclin will focus on applied anthropology within and among organizations including businesses, non-governmental organizations, corporations and governments.
Anthropology of Religion (ANTH 3253)
This undergraduate class taught by John Gilmore is designed to critically introduce and examine classical and contemporary theories of religious belief and practice, examining "religion" as a unique category of meaning and experience. NOTE: Dr. Michael Pérez will be teaching a section of this class as well during the first half of the Summer 2022 term.
---
Anthropology Club is back!
The Anthropology Club was established several years ago by graduate and undergraduate students who wanted a space to share a common passion and love for the discipline of anthropology. However, when that cohort of students graduated, the club became dormant. Over the course of the last two years, a small group of current anthropology students have taken the initiative to revive the club in hopes that it may be established as a permanent presence here at the University of Memphis.

The purpose of the Anthropology Club is to create an inclusive and supportive community for all students interested in exploring anthropology. The club intends to be proactive in the Memphis community through outreach, volunteering and education. The Anthropology Club is designed as a space for students to be themselves, speak openly about concerns, share interests with like-minded people and cultivate their own sense of belonging here on campus.

Already, the club has engaged in activities such as hosting an Archaeology Day, and they have plans to do more in the future. This includes partnering with other groups on campus such as on events to nourish diversity and inclusion, as well as being involved in Homecoming Week festivities on campus.

Join the conversation!
Tiger Zone: anthropology club
Email: uofmanthropology@gmail.com
Instagram: Anthropology_Club
Discord: discord.gg/gHvC6FG
GroupMe: groupme.com/join_group/67038140/BL1nJn8V
Save the Date: Spring Colloquium
Anthro Day 2022 is coming up on February 17, and the Anthropology Department and the Anthropology Club are planning a Spring Colloquium on that date on the theme "Reimagining the Social." In this moment, how can we enact new social configurations within and around the department in ways that are feasible, inclusive and in line with our applied anthropology focus? We invite individuals and teams of students, faculty and community members to radically reimagine the social life of the department.

Details are forthcoming, but we anticipate and encourage a wide range of events including, but not limited to, collaborative community projects, presentations, and performances—from students, staff, faculty community partners and groups. Watch our website and social media for more information including proposal guidelines and how you can get involved!
---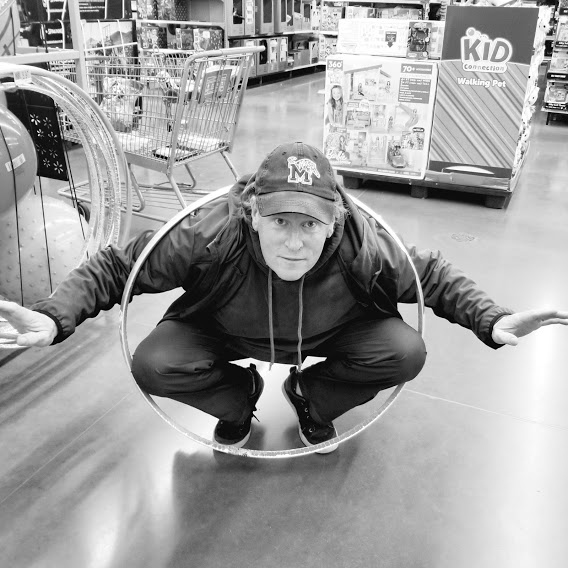 Dr. Maclin presented virtually at the Annual Conference of the Society for the Social Studies of Science (the 4S Conference) in October. His talk was titled "Online Classes as Solutionism: Can a LMS be Convivial?" The last two decades have seen an increase in the number of online university classes operating under any of several commercial Learning Management Systems (LMSs). Online classes expanded dramatically in the US during 2020 as a response to the COVID-19 pandemic.

In his talk, Dr. Maclin argued against the presumed epistemological neutrality of these systems, drawing from the idea of conviviality as described by Ivan Illich. Specifically, he argues, these systems tend toward a focus on knowledge-as-thing over knowledge-as-process — resulting in a technocratic perspective based on efficiency and replicability. At the same time, problems with LMS-hosted classes are defined in technological terms, with additional improved software being seen as the main solution.
---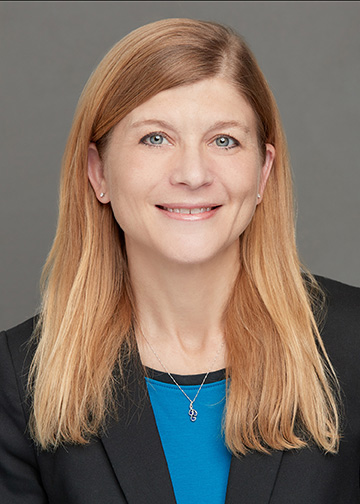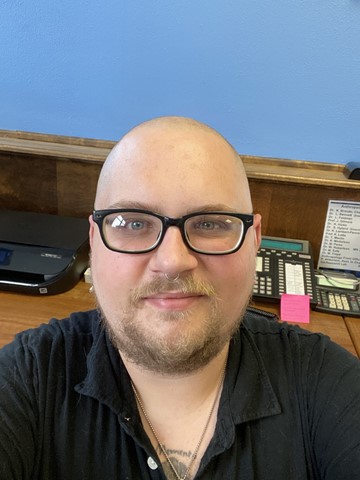 Dr. Katherine Lambert-Pennington and Crys Riles, an Applied Anthropology graduate student, have been working with the Food Insecurity and Food Accessibility Collaborative, a group of practitioners and faculty brought together by the Church Health Center to address food related challenges in Memphis. As part of the food policy working group, they have helped draft a proposal for the creation of an Office of Food Systems Policy and Programs. The proposed office would coordinate food systems policy, facilitate ongoing collaboration with stakeholders and forge pilot programs and new food policy development. The Collaborative will discuss the proposal at the 2nd annual Food Summit in late October and will work with City Council members for their support in bringing the proposal to Council for consideration.
---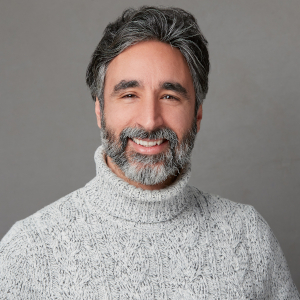 Dr. Michael Pérez has co-authored an article along with Dr. Matthew Ingalls of American University in Dubai for 'The Conversation.' The article draws from his work with Muslims in Chile. Read the article >

In addition, Dr. Pérez is working closely with the Levitt Shell, assisting with their Shell on Wheels initiative. This project is built on the idea of using music as a bridge between communities and diversifying the experience of music in Memphis. Learn more about Levitt Shell >
---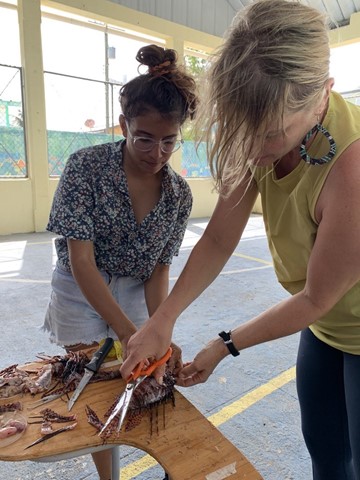 Dr. Keri Brondo spent part of summer 2021 in Honduras continuing her collaborative projects on conservation, tourism and livelihoods, and is looking forward to taking students to the Bay Islands for study abroad in May 2022. Her newest writing project is a co-authored textbook on Anthropology & Sustainability (w/ L. Vivanco). View her newly released ethnography on Honduras >


Photo: Keri Brondo and her research partner Andrea Izaguirre at a lionfish dissection workshop in Utila Cays for their National Geographic project.
---

Pathogenic Policing in Polarizing Times: The Urgent Need for Activist Anthropology
November 11, 4:15-5:15 pm with reception following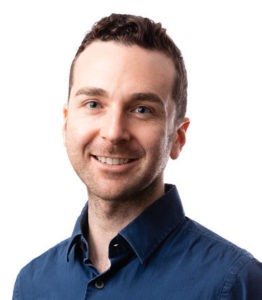 Dr. Nolan Kline, PhD MPH CPH
The University of North Texas School of Public Health

Following the death of George Floyd in the summer of 2020, there has been growing public attention to the consequences of police violence against racially minoritized people. This growing public attention occurs during a time of heightened political polarization and deep divisions on how to address contemporary social issues, such as police violence, the COVID-19 pandemic and immigration. In this talk, Dr. Kline will focus on the intersection of racialized policing, health inequality and immigration. He will describe how policing tactics such as racial profiling merge with immigration enforcement policy to have hidden, health-related consequences and assert the urgent need for activist, anthropological approaches to respond to these and other pressing social problems.

Stay tuned for details on location and remote joining options.
---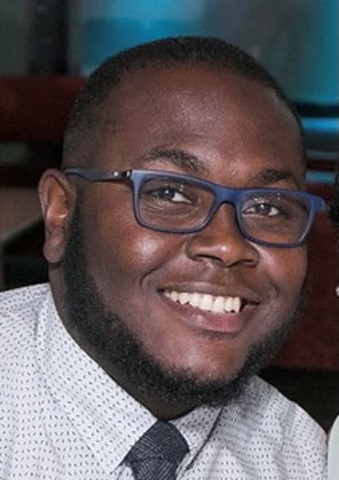 Donroy Providence (M.A. student) is this year's recipient of the Tim Bolding Award! This scholarship is dedicated to exposing University of Memphis Anthropology graduate students to community development opportunities and expanding their professional skills through the extensive community networks maintained by the University of Memphis Anthropology alumnus.

When asked why he would benefit from this award, Donroy had this to say: "I have worked in refugee resettlement and economic empowerment here in Memphis for 5 years. Working with this vulnerable population has focused my role toward advocacy, immigrant rights, education of community stakeholders about immigration and creating a positive impact on this city. Equipping ordinary citizens and corporations with the right tools to navigate the rapidly changing social climate and helping to steer them in the right direction to meaningfully engage with culture is the path I have decided to take with my career. I believe with the right training and funding (through the legacy of Tim Bolding) I will be able to do so."

Learn more about Tim Bolding and the scholarship in his name >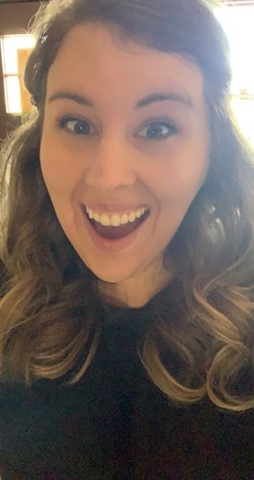 Jennie Doss (M.A. student) is this year's recipient of the Innovate Memphis Fellowship! Innovate Memphis is a non-profit organization that works with the government and other organizations to promote and challenge community development and social change. Over the years, Innovate Memphis has expanded from Memphis into 30 other cities.

When asked why she would benefit from this award, Jennie had this to say: "My work with Innovate Memphis includes addressing issues such as blight, illegal dumping, and finding effective ways to include community feedback on city projects. I received the fellowship as a result of my interest in environmental justice issues, community building and city innovation."

Learn more about Innovate Memphis >
Dr. Keri Brondo has received two awards this year. First, she has received a "Fine Arts, Humanities, and Social Science Grant" from the Division of Research and Innovation in support of her book project. She has also received a "Travel Enrichment Award" from the College of Arts and Sciences for her fieldwork in the Bay Islands, Honduras.
Dr. Lindsey Feldman has received two awards this year. She has received the "Early Career Research Award" for exceptional research practices and programs in the early stages of her career. Dr. Feldman has performed numerous research projects, both at the University of Memphis and at the University of Arizona and at organizations like the Bureau of Applied Research. Secondly, she has received a "Faculty Research Grant" from the College of Arts and Sciences for the project she is working on titled "In Pursuit of a Good Man," an ethnographic examination of complex masculinities after release from prison.
Dr. Katherine Lambert-Pennington was awarded a Professional Development Award from the College of Arts and Sciences to conduct participatory-ethnographic research in the Simeto River Valley, Italy. In spring 2022, she will follow the activities of a network of organizations, municipalities and activists that are part of the Simeto River Agreement. Her project, "Developing Alternatives: Transforming the Politics of Development in Sicily," investigates the potential for shared environmental governance and citizens' collective actions to cultivate new political spaces, collective identities of place and alternative approaches to development. This research will contribute to critical studies of development, understandings of the relationship between sustainable development and ecological care and community-based democratic practices in an understudied region of Sicily. Upon returning, she hopes to apply the lessons learned from the Simeto case to question environmental justice in Memphis. This project is being supported by a Fulbright US Scholar Award and a College of Arts and Sciences Faculty Research Grant.
Dr. Michael Pérez has received a Professional Development Assignment award for the Fall 2021 semester to work on his book tentatively titled "We Want to Live!" Endurance and the Politics of Everyday Life in Palestinian Exile."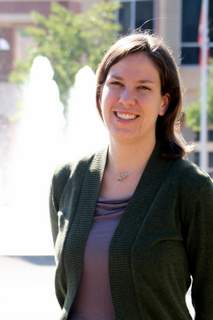 Dr. Micah Trapp has been awarded the "Distinguished Research Award in Engaged Scholarship" from the UofM College of Arts and Sciences for her research and scholarship efforts that address the concerns and opportunities of the surrounding community.
Paulette Wilkerson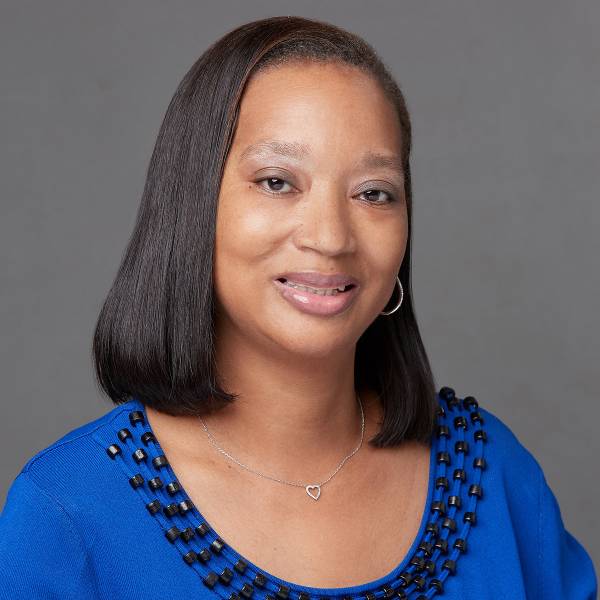 has been awarded the "Dean's Outstanding Employee Award" from the College of Arts and Sciences for her amazing dedication to the Department of Anthropology.
---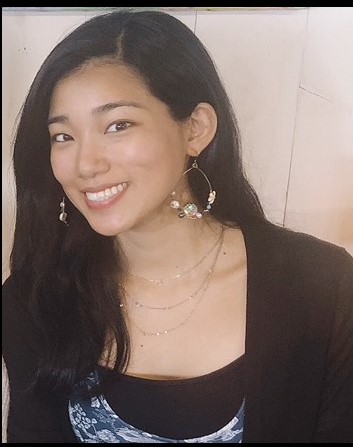 Risako completed her M.A. in Anthropology at U of M in 2017. She currently attends Oregon State University as a Ph.D. student of Anthropology. (Interview conducted by Kat Robinson, Anthropology Grad Student)
K: What is your specialization in [your current] program?
R: My research is on marine conservation, focusing on indigeneity, political ecology, and indigenous and decolonizing methodologies.

K: Is there anything that you learned from Memphis that made you interested in these topics?
R: Yes, the program [at Memphis] is really robust, so that helped me develop my theoretical frameworks. I did my practicum field work in French Polynesia, Tahiti. As the name represents, it is still under the control of the French government. I saw so much colonial legacy going on there, and people were still resisting, and people were still trying to establish autonomy and sovereignty. I observed some protests going on too, so that helped me develop indigeneity and indigenous methodologies. And then I went to several conferences during my master's studies and many people questioned me when I tried to use non-western theories or non-western frameworks. Everybody questioned me, like, "do you think it's going to work?" You know, when I did western theories, they never questioned me, so I was like, what is going on? So that helped me… led me to indigenous methodologies and decolonizing methodologies.

K: Do you have any advice for those currently in the master's program that are going to be graduating soon and possibly take on a similar role within the Anthropology field?
R: Because I have had really different experiences as an international woman of color student, I would say it's important to [understand] anthropological theories and methodological frameworks, even cultural relativism as a person; it's sometimes hard for students to understand and/or practice them. I have been judged by "what I am," not who I am, so many times, and I might have done that too. But the key is self-reflection and accountability, I believe. Other than that, when you communicate with non-anthropologists, it's important to get rid of jargon and explain those concepts. It's also important to have a mentor, I would say, when it comes to graduate school in general. For example, when you get a GTA position, basically you get thrown [in]. Like 'here's the material, teach it,' and you have to figure it out. But you're on your own, which is really challenging. So it's better to have a mentor or other students who have more experience, and you can just ask them. "I'm struggling with this issue; can you help me?" Usually, they went through the same things so it's good to have those, like your own community or a mentor to ask those things when you encounter [them].
K: Do you have any future aspirations for a career in anthropological work?
R: I'm still figuring it out, but I'm trying to keep my doors open. I'm interested in academia as well as practical field work, but I'm trying to engage in support for younger folks, especially Indigenous, black, people of color, and especially women. I'm trying to find a field that's supportive of BIPOC and women students. I'm open to going to any country; I'm open to any options right now. So, I just keep working with people. I heard that it's important to know who you know, rather than what I know. So, that's what I've been working on right now, trying to work with as many people as possible.
K: I think this could help other graduate students, so could you expand on why you think it's good to have connections or speak to a lot of different people?
R: I think in Anthropology, it's easy to just "stay" within Anthropology, but I have worked with some non-anthropologists, such as natural scientists. They usually do not know what we are doing, and then some people will ask me "Are you just observing people, are you going to have this conversation as your data?" or something like that. I have to qualify what I'm doing, like, "I'm here as Risako, but not an anthropologist or anything." I just got curious; how do people perceive anthropology? So, I started communicating with people, I tried to build different communities, like conservationists and then a community as an indigenous scholar, etc. When it comes to the conservation field, I try to understand how people perceive anthropology or anthropologists. In the indigenous scholar community, I try to share my vulnerability and they usually engage in support for younger folks, so I usually ask how do you share your knowledge, how do you support younger folks? It's important to have different communities, and then you know where to go when you need help.

K: How has your undergraduate and graduate studies impacted your life?
R: When I was an undergrad student, you know I am an Okinawan… I identify myself as Okinawan, but I did my undergrad in Japan, not in Okinawa, which helped me look at what was going on in Okinawa. I originally majored in international relations, but I happened to learn about environmental sociology. I started volunteering with some local activist groups. Then I started learning how people organize social movement and use their agency, so that interested me a lot. Also, I was interested in the environment, but I wanted to focus on the ocean, since Okinawa is surrounded by oceans. So, when I was an undergrad and I decided to go to Fiji to deepen my understanding of the relationship between people, especially islanders, and the ocean. I spent 11 months there to learn what people do in relation to the ocean. I went there, spent a lot of time with the local people and learned what was going on both politically and culturally. After my undergraduate study, I got a job in Okinawa. As a woman with a social science degree, they didn't treat me as a professional, so I got frustrated.

Then I decided to go grad school, and I met an anthropologist. Because [the work] I was doing in Fiji was more like anthropological field work, I was like, maybe anthropology would work for me. I started communicating with some other anthropologists, then one of them told me I should do something really challenging or something new. I decided to go to a different university for my graduate studies. I got to know my advisor through email, and even through email exchange she was really supportive, so I wanted to do my master's with her. Then I went to Memphis, and it was really, really challenging you know. I actually learned everything in a language [besides my native one]. Also, there were western theories, which I was somewhat familiar with, but I had to spend a lot of time learning those theoretical frameworks. That was really challenging, but it was worthwhile. In anthropology we learn a lot about social issues: racism, poverty, capitalism and neoliberalism. That led me more to activism. I learned so many things like radical self-love, how to topple capitalism, how to build a community focusing on social justice, etc. I would say anthropology helped me get more into activism.

Risa has also been appointed to the SfAA's newly formed Racial Justice Task Force (see below for more details.)
---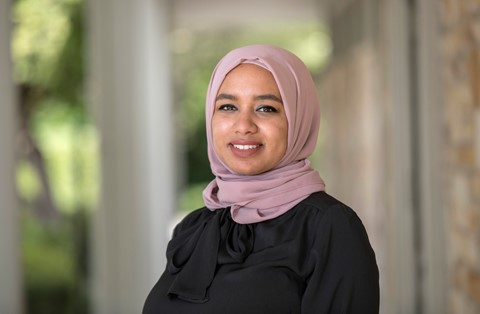 Nur Abdalla (M.A. '16) has recently accepted a position at the Community Foundation of Greater Memphis! Congratulations! Nur also sits on the Department of Anthropology Community Advisory Board (see below)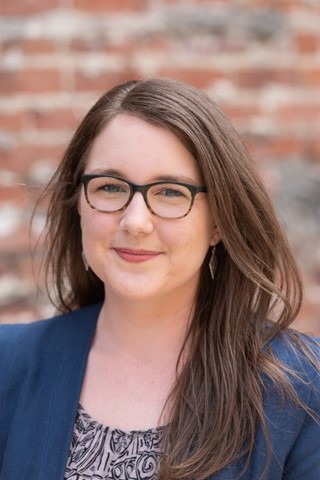 Jenessa Spears (M.A. '15) has been elected by the American Anthropological Association (AAA) membership to fill the Practicing Professional Seat on the AAA Nominations Committee. Jenessa also sits on the Department of Anthropology Community Advisory Board (see below) and is an adjunct instructor for the department.
Risako Sakai (M.A. '17) has been appointed to the SfAA's newly formed Racial Justice Task Force. The scope of this task force is focusing on collecting baseline information on the ethnic and racial diversity of the SfAA, identifying strategies to make the SfAA proactive in the area of racial justice and supportive of the racial justice work of their members, and training and onboarding practices that incorporate racial justice.

To further refine its scope of work, the task force will be holding several online town hall meetings in the coming months. The task force will also communicate via social media regarding its work and seek member input. They are inviting all SfAA members to assist the task force to identify critical next steps to advance the SfAA's racial justice work. For more information and to get involved, visit the SfAA's website.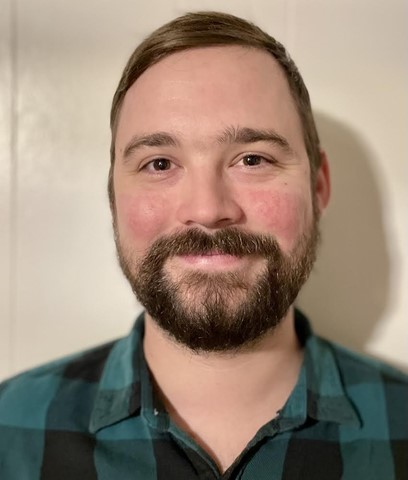 Evan Wilson (B.A. '15, M.A. '19) is now Program Evaluator at Methodist LeBonheur Hospital. Evan will be starting this new position with Methodist Le Bonheur's Changing High-Risk Asthma in Memphis through Partnership (CHAMP) program. He will be working alongside other program evaluators to assess and present detailed reports using data from the CHAMP team and their participants.

This project has been servicing adolescents with high-risk asthma since 2013 and has a remarkable success rate for keeping children with high-risk asthma out of the hospitals by providing in-home solutions to manage their asthma.
---
The University of Memphis Anthropology Department is nationally recognized for outstanding undergraduate and graduate education. We are one of the strongest programs in applied anthropology focusing on engaged scholarship, research, and practice which directly benefits the public. Our success reflects a history of fostering strong relationships with community partners, including government, non-profits, and for-profit organizations.

The Anthropology Community Advisory Board ("CAB") assists the Department of Anthropology in growing and sustaining our mission. Board members include alumni and community leaders from a range of organizations who offer guidance so that our program can continue to meet the changing needs of our community.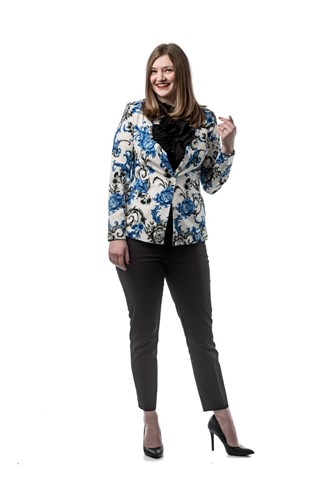 CAB Spotlight: Colleen Chandler (M.A. '16)
Colleen is one of the newer members of the CAB, and we are so excited to have her. In addition to her role on the CAB, Colleen works for Arts Memphis. In this role, she administers the processes of over 160 grants per year, working with over 75 arts organizations and hundreds of individual artists. She also develops and analyzes program evaluation data to look at the collective impact of the arts sector within Shelby County.

Colleen was also named as one of the Memphis Flyer's 20 Under 30 for 2021! Read more >
Community Advisory Board Members
Jamie Russell-Bell (Co-Chair), St. Jude Children's Research Hospital
Paige Walkup (Co-Chair), Caissa Public Strategy
Nur Abdulla, Community Foundation of Greater Memphis
Mairi Albertson, City of Memphis Housing and Community Development
John-Michael Alderson, Friends for Life
Steve Barlow, Neighborhood Preservation, Inc (NPI) & City of Memphis
Colleen Chandler, Arts Memphis
Kristin Fox-Trauman, Imagine Community Café
Jenessa Spears, Consilience Group & UofM
Nikia Grayson, Choices
Dorcas Griffin, Shelby County Government
Jason Hodges, St. Jude Children's Research Hospital
Holly Lissner, RegionSmart
Elizabeth Manoah, International Student Services at UofM
Jared Myers, The Heights CDC
Chris Reeder-Young, Habitat for Humanity
Amy Schaftlin, United Housing
April Steele, Southern Growth Studio
Christian Stovall, ALSAC
Sydney McGhee Wright, Shelby County Housing Development