News & Events
For more news and live information please visit MSCI blogs or Cantor Sect (on Facebook).
Past news & events: 2018, 2019, 2020.
UofM Research in the Newsletters
Dr. Lasiecka's Research Targets Fluid Control Strategies for Aerodynamics, Renewable Energy, Engineering and Beyond. Click here for more details.
Announcement
The Math Learning Center has moved to Dunn Hall 341 (the old Math Library).
The Department of Mathematical Sciences is happy to announce the return of our Weekly Colloquium Series, with the fall schedule coming soon. Please check the departmental calendar for further information.
Plenary Talks/Invited course-lectures by the DMS Faculty
The Faculty of the DMS is actively involved in cutting edge research in the mathematical sciences. This is reflected by the several high-visibility, invited talks and course-lectures presented worldwide. Some of the key-note talks and lectures recently delivered/to be soon delivered by the DMS Faculty are given. Follow our departmental calendar for updates!
The Combinatorics Group is rebooting our Combinatorics Seminar. We're planning on having one soon in the Combinatorics Seminar Room on the 2nd floor of Dunn Hall. The Ralph Faudree Postdoc, Chao Liu, will give the talk, Title: The Multiplicative Properties for Zero-Sums. Abstract: In this talk, we will present recent joint work in Zero-Sum Theory by David J. Grynkiewicz and Chao Liu. We investigate the multiplicative properties for Zero-Sums on finite abelian groups of rank 2, which allows us to establish the structures for the extremal sequences that do not contain nontrivial zero-sum subsequences of the relevant short lengths.
Distinguished University Professor and Chair of the Department of Mathematical Sciences, Dr. Irena Lasiecka, has been selected to be an Eisenbud Professor in the program Mathematical Problems in Fluid Dynamics during the Spring 2021 semester. This will be held at the Mathematical Sciences Research Institute (MSRI) at the University of California, Berkeley. The Eisenbud Professorship is funded by an endowment from the Simons Foundation, in support of the MSRI's scientific programs. As a part of the program, Lasiecka will be conducting collaboration with other researchers at UC Berkeley in the area of Fluid Dynamics and Applications, as well as mentoring postdoctoral fellows.
Rankings
Recent Ranking of Mathematics Departments: The Department of Mathematical Sciences at the University of Memphis is ranked # 62 nationally and # 145 worldwide on Research.com website, among Departments of Mathematics). The university ranking for Mathematics was developed by Research.com, one of the prominent platforms for computer science research maintaining reliable data on scientific contributions since 2014, with the aim of answering the question of what is the best Mathematics university. More details can be found on the methodology page. A detailed definition of our research process can be found on the link below.
https://research.com/university-rankings/mathematics/us
Scholarships
Jamie McMahan Scholarship in Math
Math Department has received a generous endowed gift, Jamie McMahan Scholarship in Math. This scholarship is for undergraduate students with financial needs majoring in Math.
A minimum of a 3.0 GPA is required.
The Dr. Karen E. Chancellor Memorial Scholarship endowment has been created for the ABM [Accelerated Baccalaureate Master] program.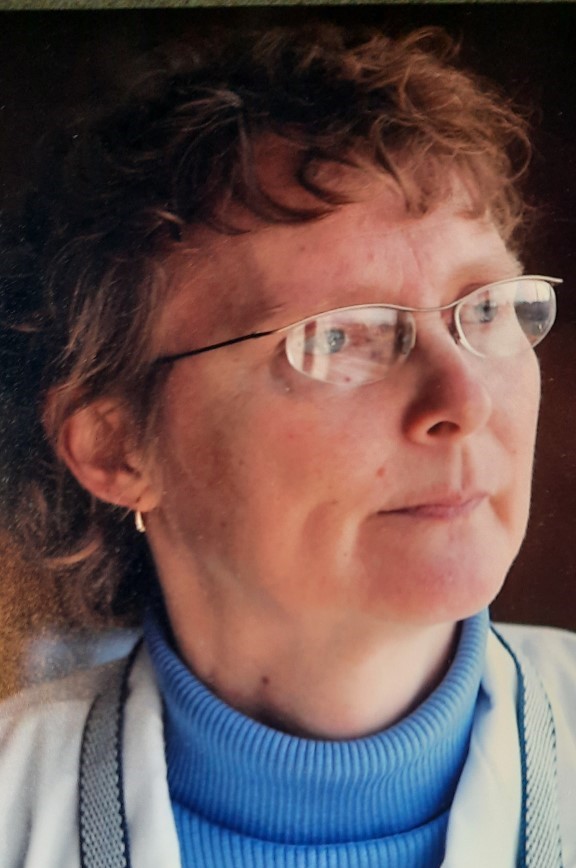 The Scholarship will provide partial support for ABM students in their final year of the program. Students will be able to apply for the Karen Chancellor Memorial Scholarship from November 2023 through February 2024 in the Tiger Scholarship Manager system. The Department wishes to express heartfelt thanks of gratitude to Ms. Carol Chancellor for her generous gift in memory of her sister Karen, which will truly enhance the ABM program in DMS.
The Dr. Karen E. Chancellor Memorial Scholarship was established by her sister, Carol Chancellor. Dr. Chancellor (BA "80; MS '80) served as Shelby County's medical examiner for nearly 14 years before her tragic death on Sept. 10, 2021, following a car crash. At an early age, Dr. Chancellor demonstrated a penchant for the scholarship. After graduating from Overton High School in Memphis, she became of the first students to graduate from the University of Memphis with an undergraduate and a master's degrees at the same time. She later earned a medical degree from Duke University School of Medicine. In 2012, Dr. Chancellor was awarded the University of Memphis Outstanding Alumna Award. This scholarship will be awarded to full-time students enrolled in their second year of the Accelerated Bachelor's and Master's Degree Program in the Department of Mathematical Sciences.
Other Announcements
Research and Awards
The Faculty of the Department of Mathematical Sciences has been recognized during the 2022 Carnegie R1 Research Celebration Event held by the Provost of Research Office on April 7, 2022.
In the category of FY 2021 Principal Investigators: I. Lasiecka, A. Windsor, and B. Zheng.
In the category of FY 2021 Book Publications: G. Anastassiou.
In the category of Research Impact Top Faculty by Scopus H index: I. Lasiecka [47], B. Bollobas [43] and R. Triggiani [39].
Dr. Irena Lasiecka is the laureate of 2021 Hugo Steinhaus Prize awarded by the PTM [Polish Society of Mathematics].
Dr. Irena Lasiecka has been highlighted as one of the Highly Cited Faculty members for March's Spotlight in the Division of Research + Innovation. Read the feature here.
Bentuo Zheng has been awarded UofM Alumni Association Distinguished Research, Creative Achievement & Excellence in Engaged Scholarship Awards for his research in Science, Engineering and Mathematics.
Congratulations to Misty Freeman who was selected as a faculty member for one of the statewide dual credit (SDC) content teams who will be creating new curriculum resources for high school teachers. This work will align high school and post-secondary education in Tennessee.
Irena Lasiecka has been interviewed by IEEE Control Systems Magazine, December 2019 vol 39, nr 6. The interview is posted in the section "People in Control" and gives visibility to several PhD students in the UofM Department Of Mathematical Sciences.
Roberto Triggiani has been selected to be a Research Professor in the program "Mathematical problems in fluid dynamics" during the Spring 2021 Semester, at the Mathematical Sciences Research Institute (MSRI), University of California, Berkeley, upon recommendations of the MSRI Scientific Advisory Committee and the program organizers. He will be conducting research work in the area of boundary control and stabilization of fluid equations and fluid-structure interactions. Moreover, he will be mentoring PhD students and Post-Docs.
See the Graduate Students' Awards page for a list of recent awards received by our graduate students.
The National Science Foundation has awarded a grant of $892,649 to the University of Memphis to support the project, Collaborative Research: Promoting Success in Undergraduate Mathematics through Graduate Teaching Assistant Training. This project is under the direction of John R. Haddock (PI), along with co-PI's Tsz Ho Chan, Irena Lasiecka, Fernanda Botelho, and Leigh Harrell-Williams.
The National Science Foundation has awarded a grant of $1,697,556 to the University of Memphis to support the project, Collaborative Research: The Urban STEM Collaboratory — Building STEM Identity and Student Success through Academic, Financial, Social, and Career Support. This project is also under the direction of John R. Haddock (PI), along with co-PI's Stephanie S. Ivey, Craig O. Stewart, Aaron L. Robinson, and James T. Campbell. This grant is collaborative with the University of Colorado at Denver, Indiana University, and the University of Michigan, for a total amount of five million dollars.
Congratulations to Dr. Segun George who in 2017 was elected as a Fellow of the American Statistical Association.
Faculty and graduate students from the DMS attended a conference at the Leibnitz Institute in Oberwolfach, Germany, November 20-26, 2016. The topic was Mathematical Theory of FluidFlow Structure Interactions, and some photos are posted here.
Congratulations to David Grynkiewicz, who has been awarded the Paul Erdős Professorship in Mathematics. He has been awarded this professorship for 2016-2019.
Mathematicians and Statisticians are listed in top 3 best jobs for 2014.
Published Works
Proceeding "Advances in Mathematical Modelling, Applied Analysis and Computation" (2023) by Jagdev Singh, George A. Anastassiou, Dumitru Baleanu, Carlo Cattani, Devendra Kumar.
Monograph "Banach Space Valued Neural Network" (2023) by Professor George Anastassiou.
Book "Dimensionality Reduction in Data Science" (2022) by Max Garzon, Ching-Chi Yang, Deepak Venugopal, Nirman Kumar, Kalidas Jana, and Lih-Yuan Deng.
Monograph "Fractional Inequalities In Banach Algebras" (2022) by Professor George Anastassiou.
Monograph "Abstract Fractional Monotone Approximation, Theory and Applications" (2022) by Professor George Anastassiou.
Memorial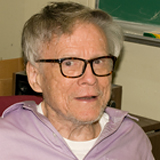 It is with deep sadness that we report that our beloved colleague and friend Professor Cecil Rousseau passed away on April 10 2020. He died peacefully, at his home. He was a mathematical giant who brought distinction to the Department over many years. He will dearly be missed.
It is with great sadness that the Department of Mathematical Sciences announces that Dr. S.P. Wong, a retired Professor of Statistics, passed away on October 9, 2017. An obituary can be found on his personal webpage and, in memory of his devotion to the mentoring of graduate students, the department has established a new student award for graduate students in statistics.
All of Ralph Faudree's papers have been archived on the UofM library website. We would like to thank Gabor Meszaros and Pat Faudree for making this possible.
Dr. Harold Stephens passed away on February 4, 2013 at the age of 93. He was a member of our department many years ago. As a window into the past, here is a history of the department written by Dr. Stephens in 1973.