2017 Faculty Book Covers
Sri Krishna's Diplomatic Mission and the Date of the Mahabharata War
B.N. Narahari Achar
Professor Achar received his early education in India. He earned his MS and PhD degrees from the Pennsylvania State University. After his Post-Doctoral work at the Argonne National Laboratory, he taught at the Bucknell University, Pa before joining the Department of Physics faculty in 1984. He has been nominated for Distinguished Teaching award and has been awarded Faculty Development Assignment Award, summer Faculty Fellowship Award at NASA Glenn Research Center, TAF-SIST and TAF-IEL awards, and Professor Emeritus Award.
Discrete Approximation Theory Series on Concrete and Applicable Mathematics – Vol.20
George Anastassiou and Merve Kester
In this monograph, we present the authors' recent work of the last seven years in Approximation Theory. Chapters are self-contained and can be read independently and advanced courses can be taught out of this book. Here our generalized discrete singular operators are of the following types: Picard, Gauss–Weierstrass and Poisson–Cauchy operators. We treat both the unitary and non-unitary, univariate and multivariate cases of these operators, which are not necessarily positive operators. The book's results are expected to find applications in many areas of pure and applied mathematics, and statistics. And, as such, it is suitable for researchers, graduate students, and seminars of related subjects, as well as an essential collection to all science libraries.



Studies in Computational Intelligence 699 Intelligent Comparisons II: Operator Inequalities and Approximations
George A. Anastassiou
This short monograph is regarding self adjoint operator well-known named inequalities and approximation theory of Korovkin type both in a Hilbert space environment. These are studied for the first time in the literature, and chapters are self-contained and can
be read independently. An extensive list of references is given per chapter. This concise monograph is suitable to be used in related graduate classes and research projects. The book's results are expected to find applications in many areas of pure and applied
mathematics. As such this monograph is suitable for researchers, graduate students, and seminars of the above disciplines, also to be in all science and engineering libraries.
Cultural Anthropology: Contemporary, Public, and Critical Readings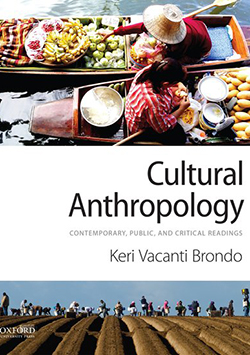 Cultural Anthropology: Contemporary, Public, and Critical Readings helps students think anthropologically by introducing core concepts through engaging case studies. The majority of selections are contemporary pieces from public, critical, and applied anthropology. These timely readings will generate discussion among students regarding the value of an anthropological perspective in the modern world.
"In everything from philosophical ethics to legal argument to public activism, it has become commonplace to appeal to the idea of human dignity. In such contexts, the concept of dignity typically signifies something like the fundamental moral status belonging to all humans. Remarkably, however, it is only in the last century that this meaning of the term has become standardized. Before this, dignity was instead a concept associated with social status. Unfortunately, this transformation remains something of a mystery in existing scholarship. Exactly when and why did "dignity" change its meaning? And before this change, was it truly the case that we lacked a conception of human worth akin to the one that "dignity" now represents? In this volume, leading scholars across a range of disciplines attempt to answer such questions by clarifying the presently murky history of "dignity," from classical Greek thought through the Middle Ages and Enlightenment to the present day."
Cristina Maria Cervone, Associate Professor Department of English
Readings in Medieval Textuality: Essays in Honour of A. C. Spearing (D.S. Brewer, 2016) (co-edited, with D. Vance Smith)
Essays on a variety of topics in late medieval literature, linked by an engagement with form.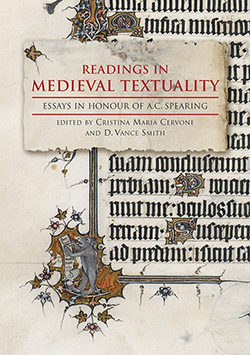 The insight that "the implications of textuality as such" can and must underlie our interpretations of literary works remains one of A. C. Spearing's greatest contributions to medieval studies. It is a tribute to the breadth and significance of his scholarship that the twelve essays gathered in his honour move beyond his own methods and interests to engage variously with "textuality as such," presenting a substantial and expansive view of current thinking on form in late medieval literary studies. Covering a range of topics, including the meaning of words, "experientiality," poetic form and its cultural contexts, revisions, rereadings, subjectivity, formalism and historicism, failures of form, the dit, problems of editing lyrics, and collective subjectivity in lyric, they offer a spectrum of the best sort of work blossoming forth from close reading of the kind Spearing was such an early advocate for, continues to press, and which is now so central to medieval studies. Authors and works addressed include Chaucer (The Canterbury Tales, Troilus and Criseyde, The Legend of Good Women, "Adam Scriveyn," "To Rosemounde," "The Complaint Unto Pity"), Langland (Piers Plowman), the Gawain-poet (Cleanness), Charles d'Orléans, Gower (Confessio Amantis), and anonymous lyrics.
Cristina Maria Cervone teaches English literature and medieval studies at the University of Memphis; D. Vance Smith is Professor of English at Princeton University.
Contributors: Derek Pearsall, Elizabeth Fowler, Claire M. Waters, Kevin Gustafson, Michael Calabrese, David Aers, Nicolette Zeeman, Jill Mann, D. Vance Smith, J.A. Burrow, Ardis Butterfield, Cristina Maria Cervone, Peter Baker.
Pioneers in Microbiology: The Human Side of Science
by King-Thom Chung (Author), Jong-Kang Liu (Author)
Pasteurization, penicillin, Koch's postulates, and gene coding. These discoveries and inventions are vital yet commonplace in modern life, but were radical when first introduced to the public and academia. In this book, the life and times of leading pioneers in microbiology are discussed in vivid detail, focusing on the background of each discovery and the process in which they were developed sometimes by accident or sheer providence.
Advances in User Authentication: Series: Infosys Science Foundation Series in Applied Sciences and Engineering
D. Dasgupta, R. Arunava, A. Nag
This book is dedicated to advances in the field of user authentication. The book covers detailed description of the authentication process as well as types of authentication modalities along with their several features (authentication factors). It discusses the use of these modalities in a time-varying operating environment, including factors such as devices, media and surrounding conditions, like light, noise, etc. The book is divided into several parts that cover descriptions of several biometric and nonbiometric authentication modalities, single factor and multi-factor authentication systems (mainly, adaptive), negative authentication system, etc. Adaptive strategy ensures the incorporation of the existing environmental conditions on the selection of authentication
factors and provides significant diversity in the selection process. The contents of this book will prove useful to practitioners, researchers and students. The book is suited to be used a text in advanced/graduate courses on User Authentication Modalities. It can also be used as a textbook for professional development and certification coursework for practicing engineers and computer scientists.
Dignity: A History
Remy Debes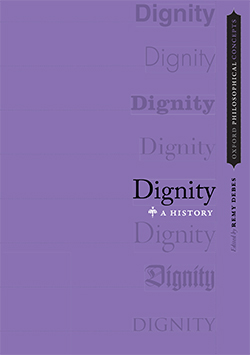 In everything from philosophical ethics to legal argument to public activism, it has become commonplace to appeal to the idea of human dignity. In such contexts, the concept of dignity typically signifies something like the fundamental moral status belonging to all humans. Remarkably, however, it is only in the last century that this meaning of the term has become standardized. Before this, dignity was instead a concept associated with social status. Unfortunately, this transformation remains something of a mystery in existing scholarship. Exactly when and why did "dignity" change its meaning? And before this change, was it truly the case that we lacked a conception of human worth akin to the one that "dignity" now represents? In this volume, leading scholars across a range of disciplines attempt to answer such questions by clarifying the presently murky history of "dignity," from classical Greek thought through the Middle Ages and Enlightenment to the present day.
Gender and the Environment
Nicole Detraz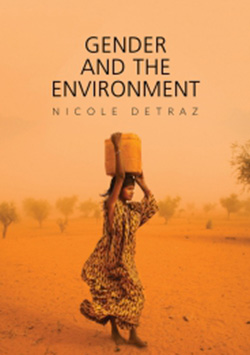 Climate change, natural disasters, and loss of biodiversity are all considered major environmental concerns for the international community both now and into the future. Each are damaging to the earth, but they also negatively impact human lives, especially those of women. Despite these important links, to date very little consideration has been given to the role of gender in global environmental politics and policy-making.
This timely and insightful book explains why gender matters to the environment. In it, Nicole Detraz examines contemporary debates around population, consumption, and security to show how gender can help us to better understand environmental issues and to develop policies to tackle them effectively and justly. Our society often has different expectations of men and women, and these expectations influence the realm of environmental politics. Drawing on examples of various environmental concerns from countries around the world, Gender and the Environment makes the case that it is only by adopting a more inclusive focus that embraces the complex ways men and women interact with ecosystems that we can move towards enhanced sustainability and greater environmental justice on a global scale.
Rhetoric of Diversion in english literature and culture, 1690-1760
Darryl P. Domingo
Why did eighteenth-century writers employ digression as a literary form of diversion, and how did their readers come to enjoy linguistic and textual devices that self-consciously disrupt the reading experience? Darryl P. Domingo answers these questions through an examination of the formative period in the commercialization of leisure in England, and the coincidental coming of age of literary self-consciousness in works published between approximately 1690 and 1760. During this period, commercial entertainers tested out new ways of gratifying a public increasingly eager for amusement, while professional writers explored the rhetorical possibilities of intrusion, obstruction, and interruption through their characteristic use of devices like digression. Such devices adopt similar forms and fulfill similar functions in literature as do diversions in culture: they 'unbend the mind' and reveal the complex reciprocity between commercialized leisure and commercial literature in the age of Swift, Pope, and Fielding.
Read more at the publisher website.
Data Collection: Methods, Ethical Issues and Future Directions (Government Procedures and Operations: Ethical Issues in the 21st Century)
Susan E. Elswick
Data Collection: Methods, Ethical Issues and Future Directions, edited by Dr. Susan E. Elswick, presents a broad and dynamic perspective on data collection practices across multiple disciplines. The contributors identify potential ethical concerns, and describe future directions for addressing these issues. Furthermore, this book provides the reader with details about recent and possible future advances in the use of data collection practices within the fields of healthcare, social and behavioral sciences, digital survivor work, crisis work, computer technology/needs assessment development, and the field of hospitality management. Each chapter provides the reader with direct insight into these multiple fields of practice. The contributing authors are experts in their disciplines, and provide rich perspectives to the audience. Chapters provide descriptions regarding the data collection methods utilized in each field, and the best implications for data practices and future work within these fields.
Informatics in Social Work Practice: Technology Within the Field (Social Issues, Justice and Status)
Susan E. Elswick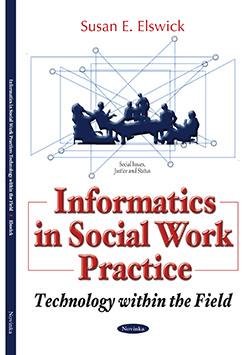 Technology and informatics in the field of applied social work is at the cusp of development within the profession. For many years, other applied fields such as medicine and nursing have been implementing and benefiting from the use of technology in practice. Technology has improved outcomes for researchers, practitioners, and consumers within the field of medicine and nursing. Although lagging behind in the technology trend, social work practitioners are learning the importance of these systems within their daily applied practices. Technology can assist in bridging the gap between consumer needs and clinical experts in the field. Imagine a practice in which real-time data is captured regarding the client's needs and target behaviors across multiple environments; clinician prompts are provided when a client has thoughts of harm; evidence-based behavioral interventions are provided even in the absence of the direct clinician in order to assist the client with skill generalization; and where an interdisciplinary team of professionals can provide a wraparound approach to service delivery in lieu of that clinician working individually as if in a silo. The ability to make clinical decisions that are data informed for all clients should be at the forefront of social work practices. This book will assist clinicians with understanding the importance of informatics in social work practice, identifying ways in which to embed these technological methods into current practices. Target Audience: Social work practitioners, social work students, and possibly social work educators who are interested and would like to gain knowledge about in embedding technology into practice.
Semigroups of Linear Operators and Applications: Second Edition
Jerome A. Goldstein
This advanced monograph of semigroup theory explores semigroups of linear operators and linear Cauchy problems. Suitable for graduate students in mathematics as well as professionals in science and engineering, the treatment begins with an introductory survey of the theory and applications of semigroups of operators. Two main sections follow, one dedicated to semigroups of linear operators, and the other to linear Cauchy problems.
Author Jerome A. Goldstein emphasizes motivation and heuristics as well as applications. Each of the two sections concludes with further applications and historical notes. Challenging exercises appear throughout the text, which includes a substantial bibliography. This edition has been updated with supplementary transcripts of five lectures given by the author during a 1989 workshop at Blaubeuren, Germany.
Design Recommendations for Intelligent Tutoring Systems Volume 5 Assessment Methods
Edited by: Robert A. Sottilare, Arthur C. Graesser, Xiangen Hu, Gregory A. Goodwin
This much-needed book is an invaluable guide for those interested in environmental politics and gender studies, and sets the agenda for future scholarship and advocacy.
This book is the fifth in a planned series of books that examine key topics (e.g., learner modeling, instructional strategies, authoring, domain modeling, assessment, impact on learning, team tutoring, machine learning, and potential standards) in intelligent tutoring system (ITS) design through the lens of the Generalized Intelligent Framework for Tutoring (GIFT) (Sottilare, Brawner, Goldberg & Holden, 2012; Sottilare, Brawner, Sinatra, & Johnston, 2017). GIFT is a modular, service-oriented architecture created to reduce the cost and skill required to author ITSs, manage instruction within ITSs, and evaluate the effect of ITS technologies on learning, performance, retention, transfer of skills, and other instructional outcomes. Visit the publisher website for more information.
On Company Time American Modernism in the Big Magazines
Donal Harris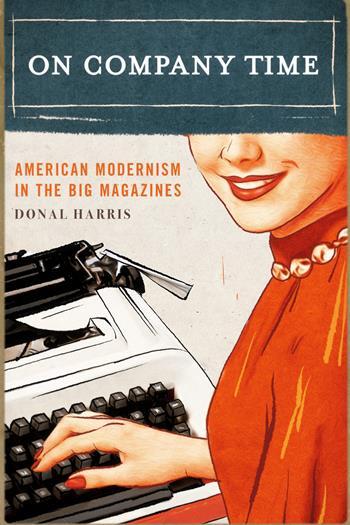 American novelists and poets who came of age in the early twentieth century were taught to avoid journalism "like wet sox and gin before breakfast." It dulled creativity, rewarded sensationalist content, and stole time from "serious" writing. Yet Willa Cather, W. E. B. Du Bois, Jessie Fauset, James Agee, T. S. Eliot, and Ernest Hemingway all worked in the editorial offices of groundbreaking popular magazines and helped to invent the house styles that defined McClure's, The Crisis, Time, Life, Esquire, and others. On Company Time tells the story of American modernism from inside the offices and on the pages of the most successful and stylish magazines of the twentieth century. Working across the borders of media history, the sociology of literature, print culture, and literary studies, Donal Harris draws out the profound institutional, economic, and aesthetic affiliations between modernism and American magazine culture.
For more information on this book, visit the publisher's website.
The Pleasures and Perils of Cross-Cultural Communication
By Roger J. Kreuz and Richard M. Roberts
Dr. Roger Kreuz and one of his former students, Richard Roberts, just had a new book published.We can learn to speak other languages, but do we truly understand what we are saying? How much detail should we offer when someone asks how we are? How close should we stand to our conversational partners? Is an invitation genuine or just pro forma? So much of communication depends on culture and context. In Getting Through, Roger Kreuz and Richard Roberts offer a guide to understanding and being understood in different cultures.
For more information go to https://mitpress.mit.edu/books/getting-through
mHealth textbook edited by MD2K researchers aims to offer a holistic view to newcomers
Santosh Kumar, Professor, Department of Computer Science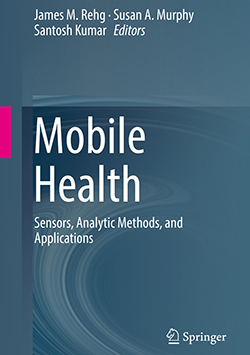 Three members of the research team at the Center of Excellence for Mobile Sensor Data-to-Knowledge (MD2K) are editors of a new mHealth textbook released recently by Springer.
Mobile Health: Sensors Analytic Methods and Applications, provides a comprehensive look at the current state-of-the-art in mHealth technology that is accessible to technology-oriented researchers and practitioners who have backgrounds in computer science, engineering, statistics and applied mathematics.
"The authors of this book, led by the editors James Rehg, Susan Murphy, and Santosh Kumar, represent many of the most respected and accomplished leaders in this rapidly growing field. They together represent the diversity of disciplines that make up mHealth, Deborah Estrin, the Robert V. Tishman Founder's Chair in the Department of Computer Science at Cornell Tech, said in her forward. "I expect this book to become an indispensable resource for community members as they address new research problems, prepare publications and grant applications, plan courses, and act as consultants to other practitioners or researchers."
Visit the MD2K website for more information.
Colonial Africa, 1884-1994
Dennis Laumann
Dennis Laumann's Colonial Africa, 1884-1994 translated into Arabic by Belabbes Ali Abdelhafid and published in Algeria!
Milton's Italy: Anglo-Italian Influences, Travel, and Connections in Seventeenth-Century England
Catherine Gimelli Martin
This book joins a growing trend toward transnational literary studies and revives a venerable tradition of Anglo-Italian scholarship centering on John Milton. Correcting misperceptions that have diminished the international dimensions of his life and work, it broadly surveys Milton's Italianate studies, travels, poetics, politics, and religious convictions. His debts to Machiavelli and other classical republicans are noted elsewhere, but few contemporary critics have explored the Italian sources of his anti-papal, anti-episcopal, and anti-formalist religious outlook. Relying on Milton's own testimony, this book explores its roots in Dante, Petrarch, Ariosto, and that great "Venetian enemy of the pope," Paolo Sarpi, thereby correcting a recent tendency to make native contexts dominate his development. This tendency is partly due to a mistaken belief that Italy was in steep decline during and after Milton's travels of 1638-1639, the period immediately before he produced his prose critiques of the English Church, its canon law, and its censorship. Yet these were also fundamentally "Italian" issues that he skillfully adapted to meet contemporary English needs, a practice enabled by his extraordinarily positive experience of the Italian language, cities, academies, and music, the latter of which ultimately influenced Milton's "operatic" drama, Samson Agonistes. Besides republicanism, equally strong influences treated here include Italian Neoplatonism, cosmology, romance epic, and (at times) quasi-heretical theology of "free grace" and free will. By making these traditions his own, Milton became what John Steadman described (1976) as an "Italianate Englishman" whose classical "literary tastes and critical orientation . . .were . . . to a considerable extent" molded by Italian critics (1976), a view which, with others of its era, is fully credited and updated here.
Creolizing Hegel
Edited by Michael Monahan, Associate Professor, Department of Philosophy
The 19th-century German thinker G.W.F. Hegel is a towering figure in the canon of European philosophy. Indeed, most of the significant figures of European Philosophy after Hegel explicitly address his thought in their own work. Outside of the familiar territory of the Western canon, however, Hegel has also loomed large, most often as a villain, but sometimes also as a resource in struggles for liberation from colonialism, sexism and racism. Hegel understood his own work as aiming above freedom, yet ironically wrote texts that are not only explicitly Eurocentric and even racist. Should we, and is it even possible, to bring Hegelian texts and ideas into productive discourse with those he so often himself saw as distinctly Other and even inferior? Visit the Publisher website.
Poéticas del devenir: Lispector y Valenzuela
Fatima R. Nogueira
Fatima R. Nogueira's essay Poéticas del devenir: Lispector y Valenzuela connects the works of both Latin American writers to a perspective of a decentered, fragmented, and introspective subject by exploring philosophical questions related to the theory of becoming developed by Deleuze and Guattari. The book was published in October 2016 by RIL Editores.
Reviews in Computational Chemistry
Edited by Abby L. Parrill and Kenny B. Lipkowitz
This volume, similar to previous volumes in the series, features chapters by experts in various fields of computational chemistry. Volume 30 covers chemical bonding at high pressure, molecular dynamics simulations, basis sets in quantum chemistry, master equation approach, quantum chemistry of open-shell species, continuous symmetry measures, and machine learning.
ABBY L. PARRILL, PhD, is Professor of Chemistry in the Department of Chemistry at the University of Memphis, TN. Her research interests are in bioorganic chemistry, protein modeling and NMR Spectroscopy and rational ligand design and synthesis. In 2011, she was awarded the Distinguished Research Award by University of Memphis Alumni Association. She has given more than 100 presentations, more than 100 papers and books.
KENNY B. LIPKOWITZ, PhD, was one of the founding Co-editors of Reviews in Computational Chemistry. He spent 28 years as an academician and then moved to the Office of Naval Research where he is a Program Manager in Computer-Aided Materials Design.
Una temporada en la posmodernidad latinoamericana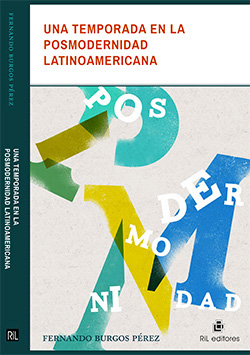 Fernando Burgos Pérez's book Una temporada en la posmodernidad latinoamericana published in March of 2017 by RIL Editores is an essay devoted to examine the various postmodern scenarios in the work of well-known Latin American authors. Burgos Pérez discusses themes such as the transformational power of art, the marginalization of the intellectual, the frightening networks of History, the connections between the fantastic and the absurd, the use of artistic distortion as a criticism of human arrogance, and the recurrence of the apocalyptic.
Nuevas iluminaciones
Fernando Burgos Perez's and Fátima Nogueira's book Nuevas iluminaciones published in November 2016 by the University Press of the Panamanian Technological University examines the narrative and poetry of the Panamanian author Enrique Jaramillo Levi. The essays compiled in the book offer a critical assessment of Jaramillo Levi's work published in the twentieth and twenty-first centuries.
Euglena: Biochemistry, Cell and Molecular Biology
Editors: Schwartzbach, Steven, Shigeoka, Shigeru (Eds.)
This much-needed book is the first definitive volume on Euglena in twenty-fire years, offering information on its atypical biochemistry, cell and molecular biology, and potential biotechnology applications. This volume gathers together contributions from well-known experts, who in many cases played major roles in elucidating the phenomenon discussed. Presented in three parts, the first section of this comprehensive book describes novel biochemical pathways which in some instances have an atypical subcellular localization. The second section details atypical cellular mechanisms of organelle protein import, organelle nuclear genome interdependence, gene regulation and expression that provides insights into the evolutionary origins of eukaryotic cells. The final section discusses how biotechnologists have capitalized on the novel cellular and biochemical features of Euglena to produce value added products. Euglena: Biochemistry, Cell and Molecular Biology will provide essential reading for cell and molecular biologists with interests in evolution, novel biochemical pathways, organelle biogenesis and algal biotechnology. Readers will come away from this volume with a full understanding of the complexities of the Euglena as well as new realizations regarding the diversity of cellular processes yet to be discovered.
An Impossible Dream? Racial Integration in the United States
Sharon A. Stanley
Offers a novel conception of racial integration, upending dominant models in political and legal discourse.
Builds a bridge between positions typically seen as irreconcilable, while simultaneously challenging members of both camps: champions of integration and critics of integration.
Has a broad interdisciplinary sweep: offers important insight into debates within political theory, philosophy, history, American politics, constitutional law, sociology, and social psychology
Controversial thesis that black integration pessimism is a defensible position, and that integration requires more from whites than blacks, will certainly spark further engagement and debate.
The Sea in World History: Exploration, Travel, and Trade [2 volumes]
Stephen K. Stein
This two-volume set documents the essential role of the sea and maritime activity across history, from travel and food production to commerce and conquest.
• Provides a broad survey of the importance of the oceans for all of human culture and civilization, including coverage of diverse cultures such as the Polynesians, Vikings, Minoans, and many others
• Describes the voyages of the great explorers and places them in a broad multinational and multicultural perspective
• Traces the human use of the sea over time, noting activities and historic events such as piracy, the slave trade, fishing, and whaling, as well as describing commerce in ancient and modern contexts