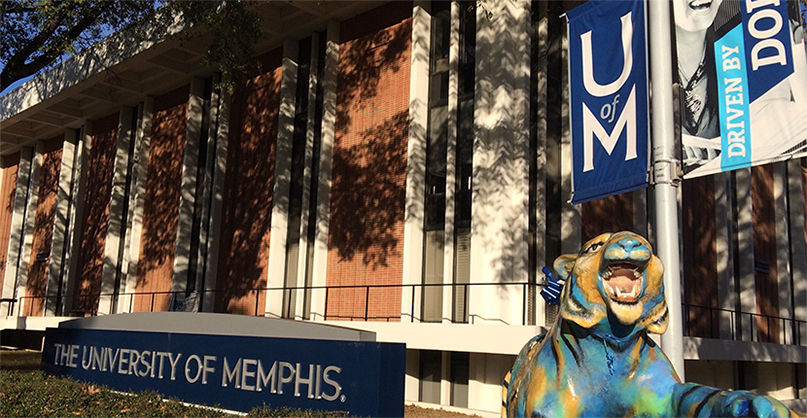 Choose English and Write Your Own Future!
The English Department allows you to write a degree program that will help you reach your career goals as you choose one of our six undergraduate concentrations: African American Literature, Creative Writing, ESL, Language and Linguistics, Literature, and Professional Writing.
In addition to our 300 undergraduate students, we have over 100 graduate students, pursuing Masters' Degrees, MFAs in Creative Writing, Graduate Certificates in ESL and African-American Literature, and PhDs.
English graduates succeed as lawyers, teachers, web designers, writers, administrators, journalists, and business professionals. With online degree programs and a variety of classes, the English major is flexible. English also works great as a second major or minor.
| | |
| --- | --- |
| Questions? Visit Our FAQ Page! | Ready to Write Your Own Future? |
Department of English News
Department of English Upcoming Events
"Write it True: On Writing About Memphis and its People" Tuesday, January 29th at 6:00pm
University Center Theatre
"Join us on January 29th as Memphis-based writer Troy L. Wiggins discusses how writers can navigate the complex relationship between place, culture, and truth and how a commitment to those three elements can help place-based authors to not only truthfully reflect on the present but also to dream of alternative futures for the places and people we both love and critique." Troy L. Wiggins is the author of "Memphis: A Tale of Two Cities" and "Letter to My City" found in the Writing Memphis textbook. His work can also be found in Long Hidden: Speculative Fiction from the Margins of History, Memphis Noir anthologies, the Memphis Flyer, Literary Orphans Magazine, and PEN America. He is also currently the co-editor of Fiyah Magazine of Black Speculative Fiction.