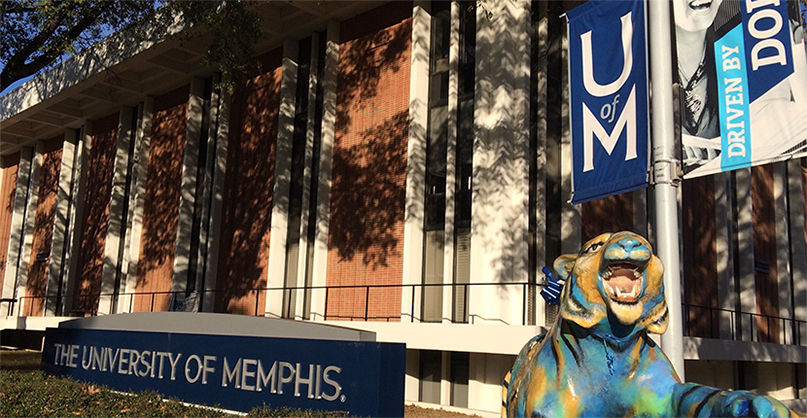 Department of English
Choose English and Write Your Own Future!
The English Department allows you to write a degree program that will help you reach your career goals as you choose one of our six undergraduate concentrations: African American Literature, Creative Writing, ESL, Language and Linguistics, Literature, and Professional Writing.
In addition to our 300 undergraduate students, we have over 100 graduate students, pursuing Masters' Degrees, MFAs in Creative Writing, Graduate Certificates in ESL and African-American Literature, and PhDs.
English graduates succeed as lawyers, teachers, web designers, writers, administrators, journalists, and business professionals. With online degree programs and a variety of classes, the English major is flexible. English also works great as a second major or minor.
| | |
| --- | --- |
| Questions? Visit Our FAQ Page! | Ready to Write Your Own Future? |
Department of English News
The Department of English MFA Program will be celebrating its 30th anniversary in 2019. Make sure you check out the program here, the amazing faculty members Cary Holladay, Alice Bolin, Marcus Wicker, and Courtney Santo, and stay tuned for more celebration!
Dr. Scott Sundvall has just published a new book titled, "Rhetorical Speculations: The Future of Rhetoric, Writing, and Technology". Congratulations Dr. Sundvall!
Dr. Rebecca Adams was named a Freeburg Faculty Fellow for Spring 2020 by the Marcus Orr Center for the Humanities, congratulations Dr. Adams!
Dr. Donal Harris was named Marcus Orr Center for the Humanities director for the 2019-2020 academic year.
Professor Cary Holladay's new book, Brides in the Sky: Stories and a Novella will be available in early 2019. Join us in congratulating Professor Holladay!
Congratulations to Dr. Verner Mitchell for his new publication, "Encyclopedia of the Black Arts Movement"! Check it out here.
Department of English Upcoming Events
Fall 2019 Registration is Open!
To view a full list of courses that the English Department is offering this fall, click here. To make an appointment with our undergraduate advisor, click here. Make sure you're following us on Facebook and Twitter to stay up-to-date on all of our course offerings for Summer 2019 and Fall 2019!