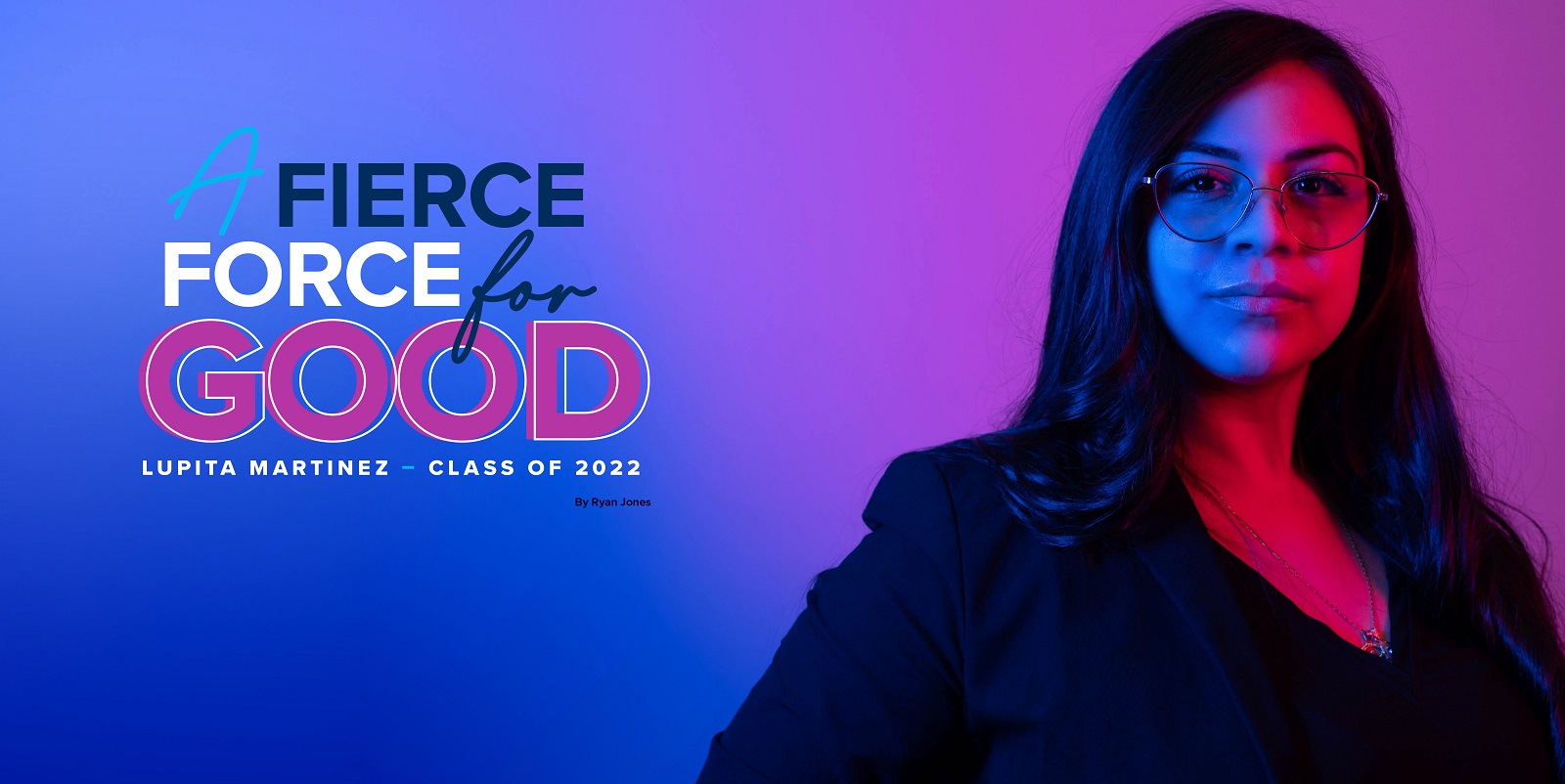 You would be hard-pressed to find a student as dedicated to helping communities and individuals in need as Memphis Law 3L Lupita Martinez.
She has spent countless hours volunteering for community initiatives like the Tennessee Innocence Project, our very own Neighborhood Preservation Clinic's Rent & Utility Assistance Program, the law school's Alternative Spring Break program and volunteering at the Shelby County Public Defender's Office as a student intern.
It's for all of that service and more that she was the recent recipient of the 2021 Memphis Bar Association Champion of Justice Award for her pro bono efforts in Memphis.
She's somehow also found time during law school to serve as a student justice on the Honor Council, become a member of the Moot Court Board, work as a graduate assistant in the Office of Diversity & Inclusion, serve as the regional representative for Region 10 of the Hispanic National Bar Association and serve as the vice president of the Hispanic Law Student Association (HLSA) at Memphis Law.
And if that was not enough to keep her busy, she is also the mother of an 11-year-old girl.
Originally from California, Lupita relocated to Memphis with her mother at the age of 13. With family already located in the city and within the Hispanic community, she quickly established new roots here and began to feel at home. It didn't take long for the spirit of Memphis to inspire her to become a force for change.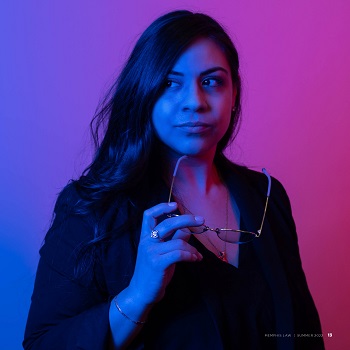 "I've always loved Memphis, the rich history of it, especially the aspects of the civil rights movement and Martin Luther King, Jr.'s work here," said Lupita of her introduction to the city she now calls home.
"Learning about that history as a teenager in California and then moving here and seeing it in real life, I think that has been a huge part of my trajectory throughout my life and a big reason I plan on staying in Memphis after law school and building my life and career here."
Because Lupita came from a less advantageous upbringing, she was forced to take a non- traditional route to her dreams. But it's never deterred her in the slightest. After high school, she attended Southwest Tennessee Community College where she obtained her associate degree in paralegal studies.
She felt called to serve others through the law and she quickly put herself on the path to make an impact and learn as much as she could.
"Since I didn't have the connections that most people did, I had to go out and make those myself," said Lupita. "That's when I decided to start working as a receptionist and interpreter at a local law firm, while taking classes for my degree at night."
That job as a legal secretary and interpreter grew until she was managing the daily operations of the firm where she was employed. After wrapping up her degree at Southwest, Lupita's career soon progressed into full-time paralegal positions at a number of law firms over the next several years.
In the process of raising her daughter and working as a full-time paralegal, she began to refine her vision of what she wanted her career to be and where she wanted it to take her.
"I felt like I was on the front lines and serving as a paramedic to the attorneys who were the soldiers fighting out there every day," Lupita said. "I figured out that I wanted to be a part of it. I wanted to fight. I discovered that this is how I wanted to make an impact."
"I felt a calling. This is where I felt fulfilled."
It wasn't long before that calling took her to law school. She enrolled at the University of Memphis School of Law in fall 2019 and never looked back. Lupita found opportunities to serve individuals and communities in need at every turn and somehow still maintained the ability to be a top-flight student, and dedicated mother.
As a 1L, one of her first projects was to set up an impactful event focused on "Crimmigration" during her time as a representative in the Hispanic Law Student Association. Seeing a glaring hole in legal services in this area — and as someone who has made it a mission to focus on Hispanic and immigration-centered issues — she took it upon herself to plan an event centered around the need. For those not familiar with the term, crimmigration is where two areas of law — criminal and immigration — converge. Up until the 1980s, citizens and non-citizens were mostly punished alike for crimes, regardless of citizenship status. But at this point, criminal and immigration law began to mingle together. Suddenly, a non- citizen with criminal charges faced possible immigration penalties as well. In today's political climate, the focus and reaction to these types of issues seem to be continually changing.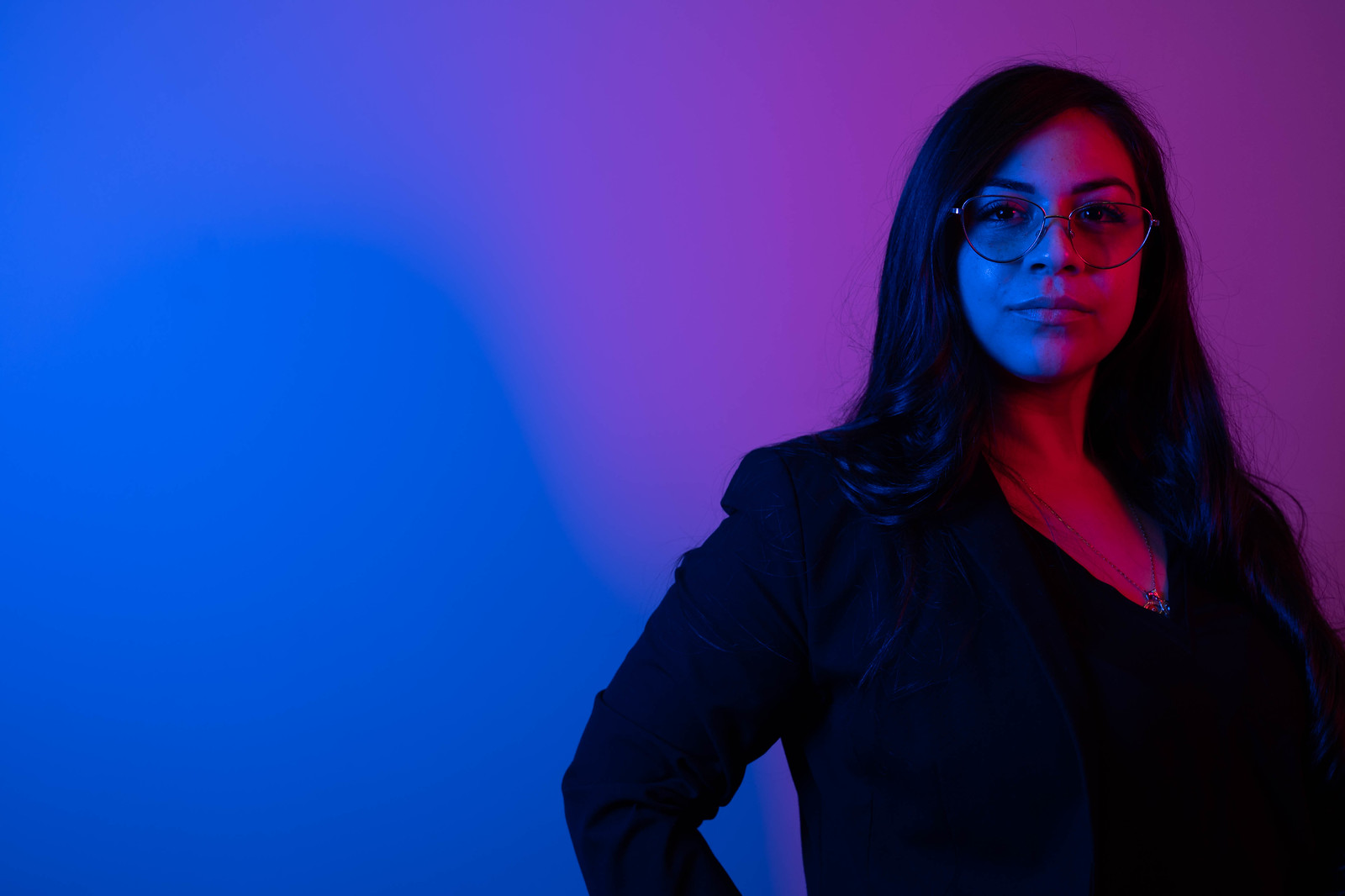 According to Lupita, that's why it's all the more important to have up-to-date legal counsel in these areas and why she took on such a challenge even though she'd just started law school.
Making the beginning of her law school experience even more challenging, the COVID-19 pandemic began that same 1L year, but Lupita did not let that deter her from her call to serve.
Her first pandemic project saw her immediately immerse herself in pro bono work with the Tennessee Innocence Project as part of the law school's Alternative Spring Break program with the law firm of Bass, Berry & Sims. She was the only 1L student chosen to take part in the project, where she conducted legal research and assisted on post-conviction issues, innocence claims and the crucial role pro bono attorneys play in advocating for the incarcerated innocent.
As she's quick to point out, Lupita has often had to make her own connections and opportunities. And with the pandemic as part of the equation, the situations for new collaborations and advancement were even more important but harder to come by.
She saw media coverage about the availability of federal funds to aid families in need of rent and utility assistance. But she knew that there was a disconnect between the organization issuing the funds and the attempts to notify non-citizens across the country.
"I took the initiative to reach out to Professor Steve Barlow and the Neighborhood Preservation Clinic because I saw the news about these federal funds, but I knew that the Hispanic community didn't know anything about it, or have access to it, especially if the information was not in Spanish," said Lupita. "So, I wanted to open up those doors and make sure the Hispanic community could have some sort of access to the funds, too."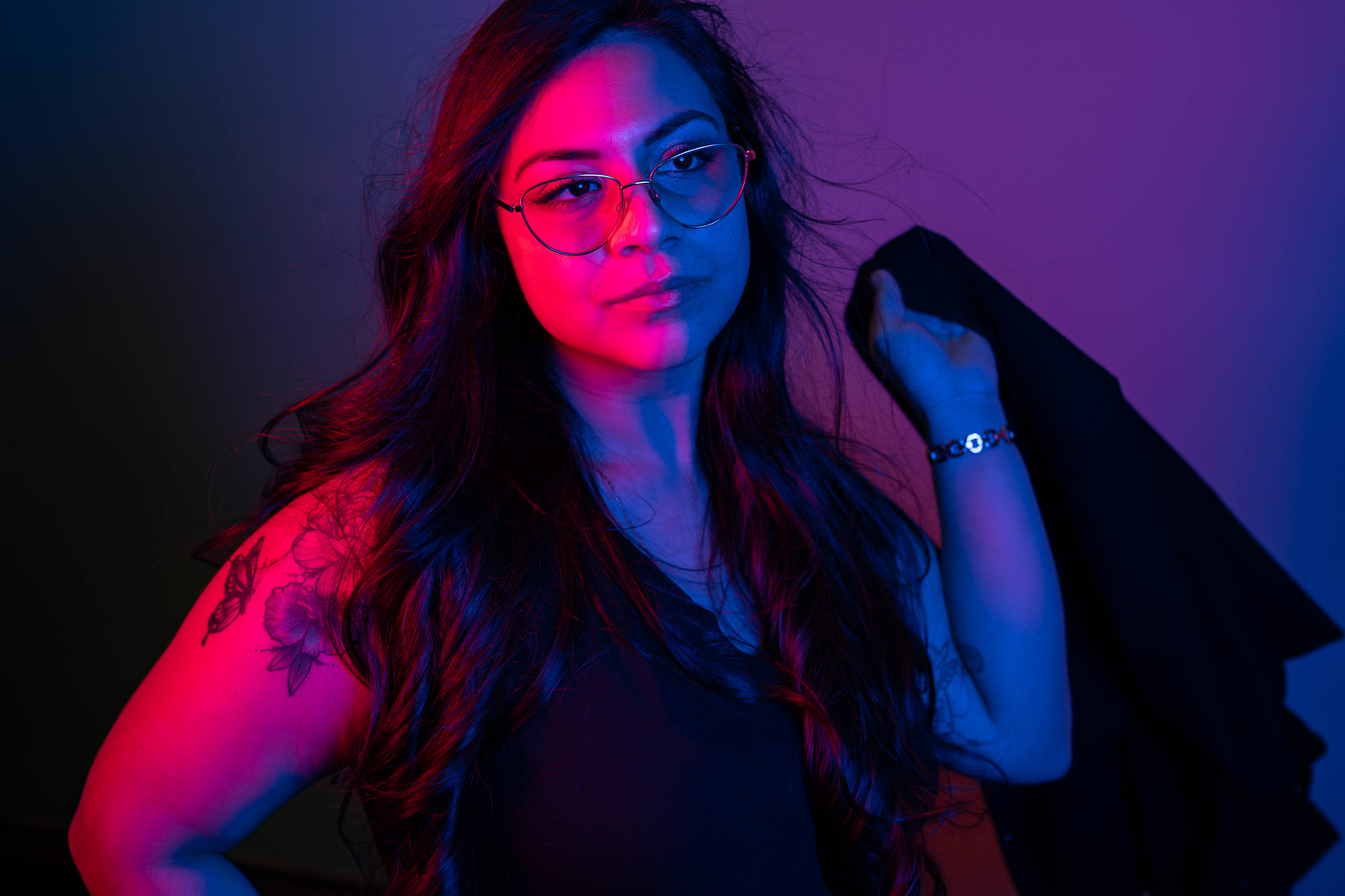 Lupita arranged to serve as a pro bono volunteer working with the clinic to translate into Spanish the entire rent and utility program's website, as well as the entire process of requesting aid, so more applicable Hispanic community members could take advantage of the program.
Her law school journey kept going and eventually things went from virtual to back to in-person work. Her desire to keep fighting for those in need of legal assistance didn't stop just because law school went back to in-person learning, however.
In the summer prior to her 3L year and during the fall 2021 semester, she went to work as a student intern at the Shelby County Public Defender's Office. As part of her duties there, she operated under a limited practice license to help represent indigent defendants by conducting in-custody and out-of-custody client interviews and investigated defenses.
She also saw firsthand what the day-to-day tasks of a public defender entailed, assisting on fact investigations, entering dismissals and depositions and researching and drafting memorandums regarding immigration-related collateral effects that applied to non-citizen clients — a topic she has maintained being passionate about throughout her legal journey.
"I learned a lot about the basics of how court works while working at the PD's office," Lupita said. "But I was also able to put together a document that showed immigration consequences to be aware of for non-citizen clients of the office. The issue was flagged already, but it wasn't being explained fully, so I broke down the statute and laid it out for the office so the PDs could better defend their non-citizen clients."
Lupita's time as a student at Memphis Law is nearing its conclusion. But as someone who has steadily kept her goals directly in mind along every stage of her journey, it is not surprising that she has already plotted out what she'll focus on next.
"Crimmigration was already my passion coming into law school," Lupita noted. "And it has just gotten solidified since then!"
In fact, school is not even done yet and she's transitioning her academic work to real- world application with the hope that it will carry over into the next phase of her career.
"Last semester I wrote a seminar paper on the crimmigration gap and how ICE holds violate constitutional rights," she said. "So, I'm looking at that same focus area going forward. I don't think there is enough representation about these problems in the Hispanic community, so I'm hoping to bring those issues more into the light."
"My hope is to be one of the experts in the crimmigration arena. It's very new, but it's what I'm passionate about," Lupita noted as she reflected on her future. "Over the course of my 10 years of being a paralegal up until now, I've seen these things firsthand and the clear pathway from these issues to the problems that I want to address."
It's Lupita's journey that makes her unique. It's what makes her a fighter and a survivor. It's what drives her to help others. It's what makes her an amazing mother and stand-out law student. It's those many years of working at law firms as a paralegal, learning about a side of the business many don't see until much later. It's her exposure to a segment of the community that, despite making up a huge portion of our population, is often overlooked by those not already a part of the Hispanic community.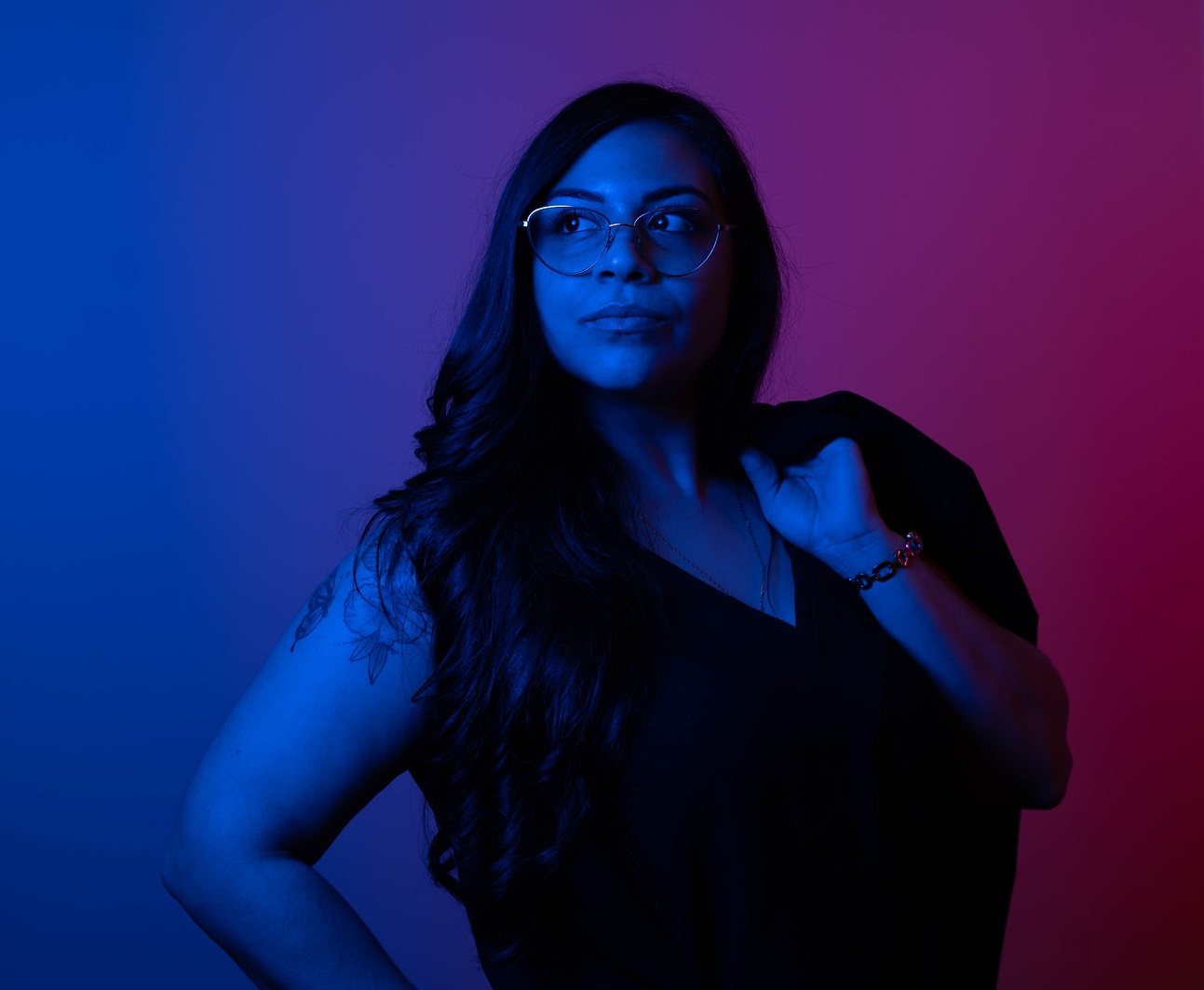 It's all of those things that will ultimately lead to her making an impact, wherever and however she wants, after law school.
But there's always one item ahead of all the others for this "Champion of Justice."
"My primary goal in life and law is to make a difference and be a force of good by doing my part to make the world a better place for my daughter," Lupita said.
If her record of service and impact is any indication, she's already done just that. But there's always more to achieve. That's why she'll always keep going.