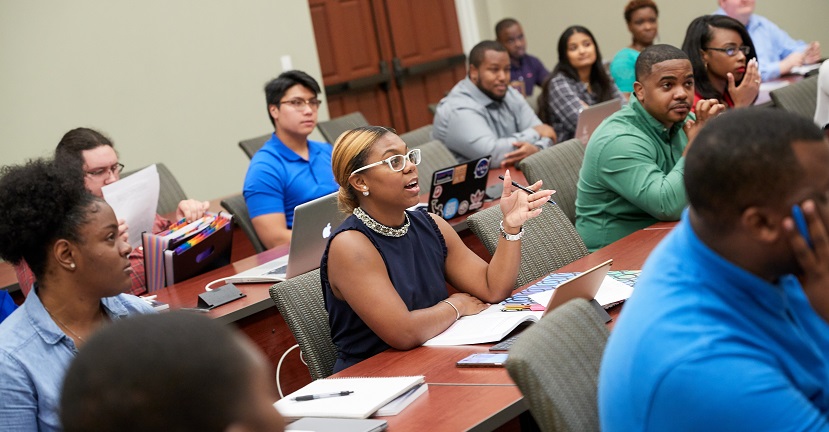 TN INSTITUTE FOR PRE-LAW
The Tennessee Institute for Pre-Law (TIP) program is an admission-by-performance program for Tennessee and border county residents that show potential for law school academic success and bring diversity to the next entering class.
The TIP program is five weeks of classroom instruction, taught by UM Law professors, that simulates the first-year law school curriculum. Applicants who are invited to enroll in TIP, and successfully complete program requirements will be eligible for Fall admission to the University of Memphis School of Law.
The Summer TIP 2023 Program is tentatively scheduled to run from June 1 - July 8 at the University of Memphis School of Law.
Please note: Because the TIP program begins in early June, the February 2023 LSAT is the latest test applicants should take for full consideration. April 2023 LSAT applicants might be considered, but remaining spots will be limited.
TIP ELIGIBILITY:
The Applicant must be:
A Tennessee or Border County Resident (Crittenden County in Arkansas and De Soto, Marshall, Tate & Tunica Counties in Mississippi);
A graduating college senior or applicant who will have obtained a baccalaureate degree prior to program commencement; and
Able to demonstrate diversity by one of the following: a first-generation college graduate, foreign-born, or a first-generation U.S. citizen, a graduate of a historically minority undergraduate institution, economically disadvantaged, disabled, or racially or ethnically underrepresented.
By March 15th interested Applicants must submit a: University of Memphis School of Law Application for Admission; including the portion of the application related to TIP. Applicants must also provide a TIP supplemental statement, which asks the applicant to discuss any circumstance (e.g., financial, personal, family, health-related, etc.) that have impacted his or her educational opportunities, and how he or she might contribute to diversity in the law school.
Application to TIP is optional, and admission to TIP is competitive. Only a limited number of seats are available.
FINANCIAL ASSISTANCE
There is no fee to participate in the TIP program. Outside employment and concurrent enrollment in an academic program is prohibited. Program participants are provided the following for the duration of the program:
A $1,000 stipend;
Free parking;
Free WIFI, printing, and e-mail access; and
Main Campus housing for non-Shelby County residents.
Notification of TIP decisions will be provided in mid to late April. Please contact Jacqueline O'Bryant, Interim Associate Dean for Diversity and Inclusion, at (901) 678-3231or at jmbrynt2@memphis.edu, if you have any questions.