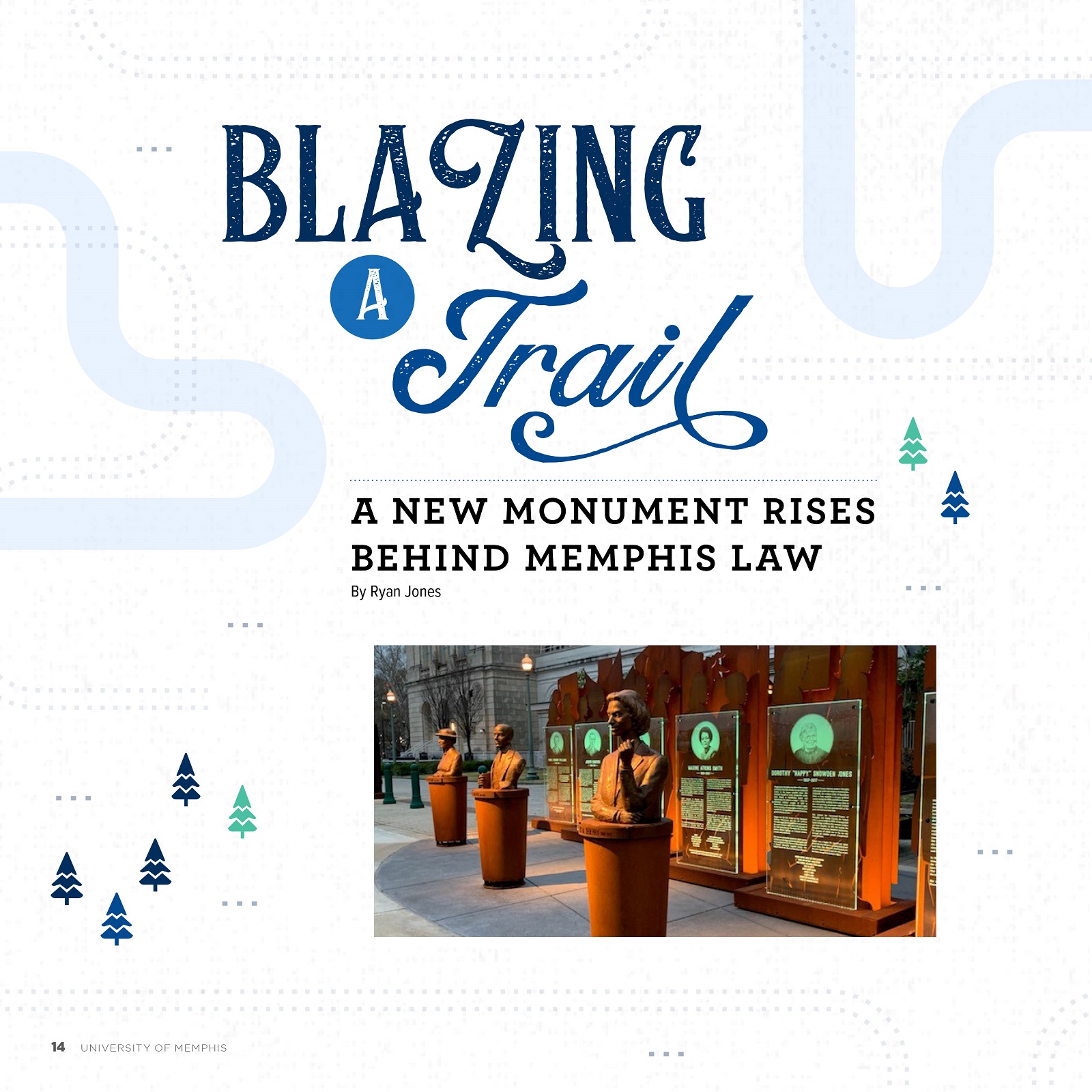 For years, the promenade behind the law school has been a sleepy, yet peaceful, space full of Memphians taking advantage of the greenspace and paved trails running the length of the bluff overlooking the Mississippi River. But this spring a new monument was installed that will bring many more downtown residents, tourists and law students looking to take in a bit of history alongside the panoramic views.
The new monument honors trailblazers of the women's suffrage movement from Shelby County who participated in nonviolent efforts to win the right to vote for American women. In the larger context of the national movement, Tennessee itself was vitally important to the suffrage cause, as it was the final state to ratify the 19th Amendment, with which women won the right to vote.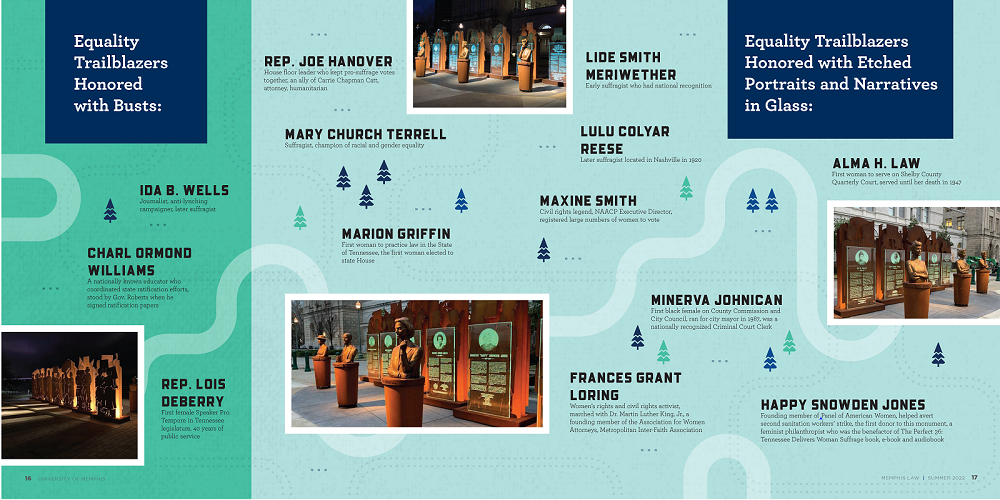 The design of the monument features six busts sculpted by noted Tennessee sculptor Alan LeQuire, along with a sculptural depiction of the "100 Year March," a 70-foot long series of 9-foot tall wall panels representing women marching for their rights from 1918 to 2019.
Attached to these wall panels are etched glass portraits and bios of individuals who were instrumental in the woman suffrage movement as well as those whose careers were made possible by the suffragists' victory.
"This monument is going to be great for heritage tourism. We wanted to focus on those who were instrumental in the suffrage movement, as well as those women whose political careers were made possible by the suffragists' victory," said Paula Casey, chair of the Memphis Suffrage Monument Committee.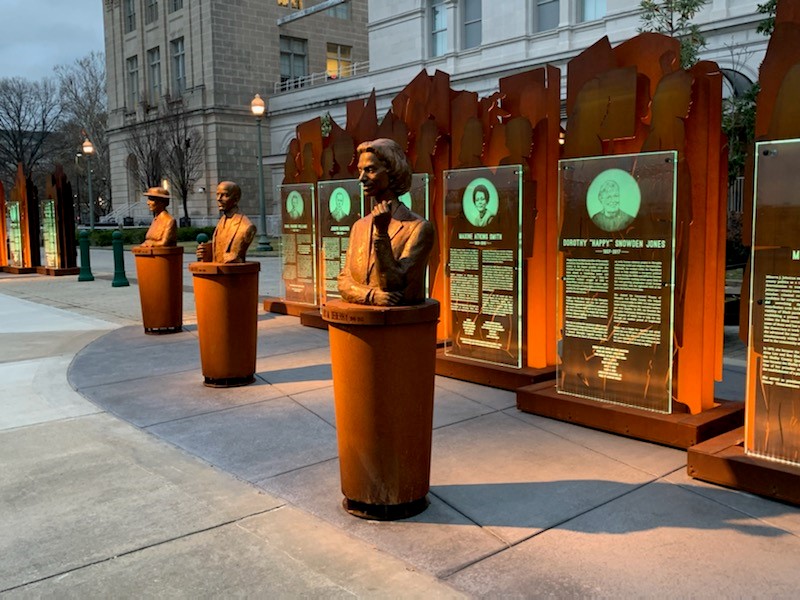 "When people come here to celebrate this history and to acknowledge the accomplishments of these people, I hope that they will realize how hard-fought that vote was," said Casey. "This is something that is beautiful, informative, educational — and it should give Memphians a sense of pride."