---
The bond between a father and his daughter is a special thing, one that many feel is unbreakable. But most people do not have to put that to the test by attending law school together.
Demarcus Davis and his daughter Bethany Davis are sharing that unique experience. The father/daughter duo are both currently enrolled at Memphis Law, working towards their own respective dreams. One seeks to build upon a successful 20-year career in counseling and the other is beginning to find her own path to success, but both agree that sharing this experience together makes the journey more memorable and slightly less daunting.
"We didn't plan to attend law school together," said Demarcus. "We each made our decisions independently. It just so happens that this was the best choice for each of us. I was just excited that she chose Memphis because it meant we could do this together."
Demarcus was the first one to decide that Memphis Law was the right place to further his career. He is currently a part-time 2L, who wanted a change in career. He was a licensed therapist for the past 20 years and felt that he'd gone as far as he could go in the field.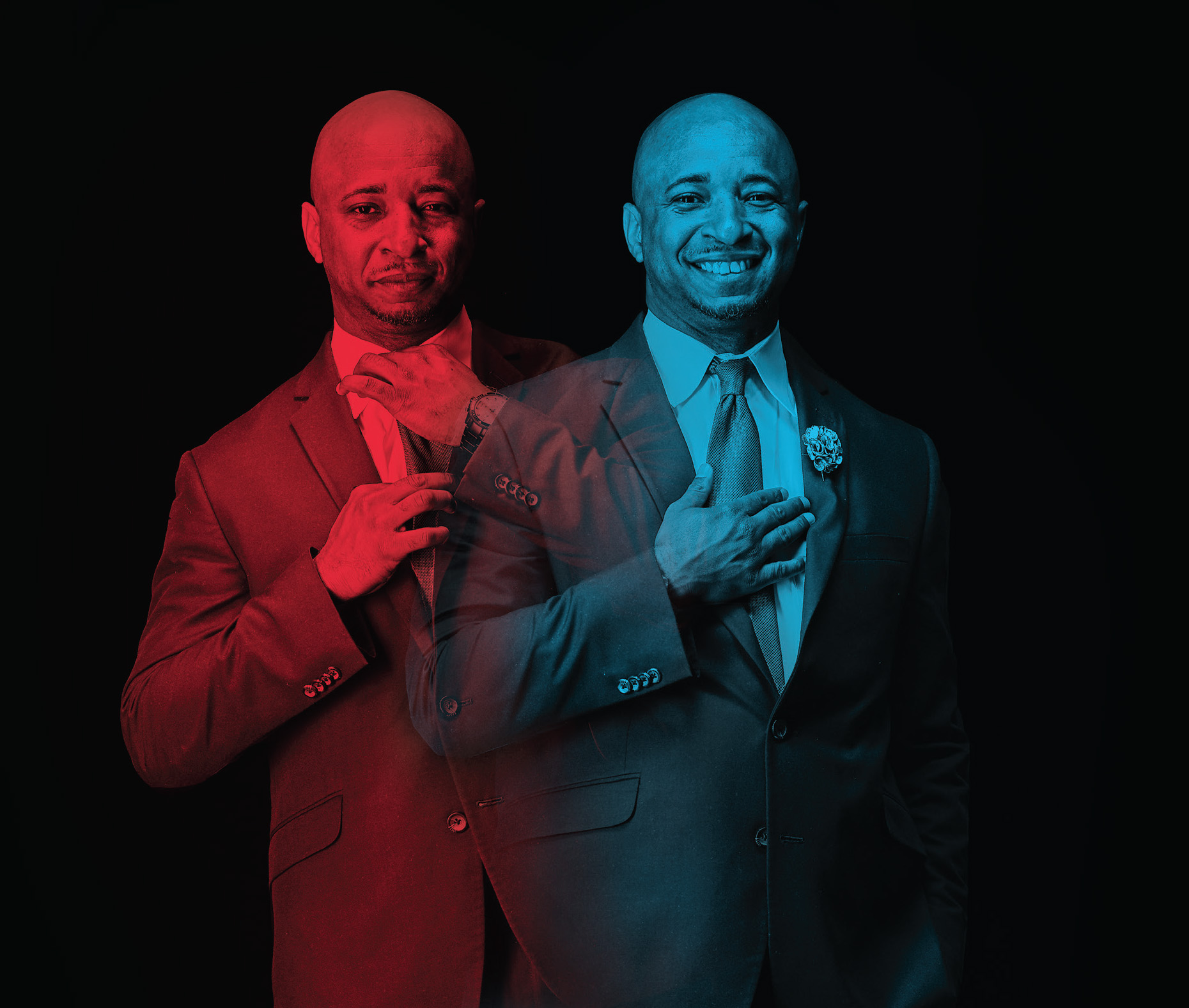 "I chose law school because I've always been interested in the subject and I'd considered it since I was younger," said Demarcus. He believes he'll go on to most likely work in private practice, focusing on consulting for health and counseling professionals who want to grow and expand their clinics, since he has years of experience managing his own small business. "I'll focus on practice management, business set-up, and legal counseling to begin with."
While he was thinking of a drastic career shift though, his daughter Bethany (currently a 1L) was successfully forging her own way through a promising undergraduate career at Xavier, with no real thoughts of law school yet.
"I went to Xavier with the specific thought of going to medical school, but as I went through school, I came to the conclusion that that wasn't really the direction I wanted to go," said Bethany. "I talked to a lot of people there and re-evaluated what I wanted to do and what I really liked and enjoyed, so I started to figure that out around my junior year and started looking at law schools."
Both of them recall coming to the decision to attend law school independently from each other, but they definitely started the actual journey together. As a true testament to their close relationship, Bethany and Demarcus studied for the LSAT together and even sat right next to each other while taking the test itself.
"I didn't have a watch or anything at the LSAT, so he gave me his watch, and he likes to talk about that affecting how our scores turned out," jokes Bethany.
Since Demarcus already had his practice in Memphis, he always wanted to stay in the city. It also allowed him to start law school a year ahead of Bethany while she finished up work at Xavier. She notes that his advice was really helpful on her journey in deciding where to go to law school, and most importantly introducing her to Dr. Sue Ann McClellan, the law school's Assistant Dean for Admissions, Scholarships & Recruitment, who soon helped her sit in a number of classes and introduced her to a number of professors, staff members, and current students.
But getting ready for law school with your dad and attending law school with your dad are two different things. At least, one would assume so. Bethany and Demarcus still seem to be sharing this journey together quite happily. Maintaining boundaries while also discovering the ins-and-outs of law school together.
"We've always been very close because she is my first-born," said Demarcus. "But the best thing about having her here in law school with me is that I get to see her learning the same way that I got to see her take her first steps, start kindergarten, any achieve countless other milestones in her life."
And even though they are technically in different years, the two of them still have a couple of classes together due to Demarcus attending school part-time.
"We take Contracts and Property together, and we usually come up to the law school on Sundays and study together," said Bethany. "Since I've started here, he's always given me tips and guidance. He'll let me know about professors' styles and what his experiences have been." Demarcus notes that she's doing better than she lets on though. "I do offer her some advice, but she doesn't need much," he said. "She is catching on fast and doing well."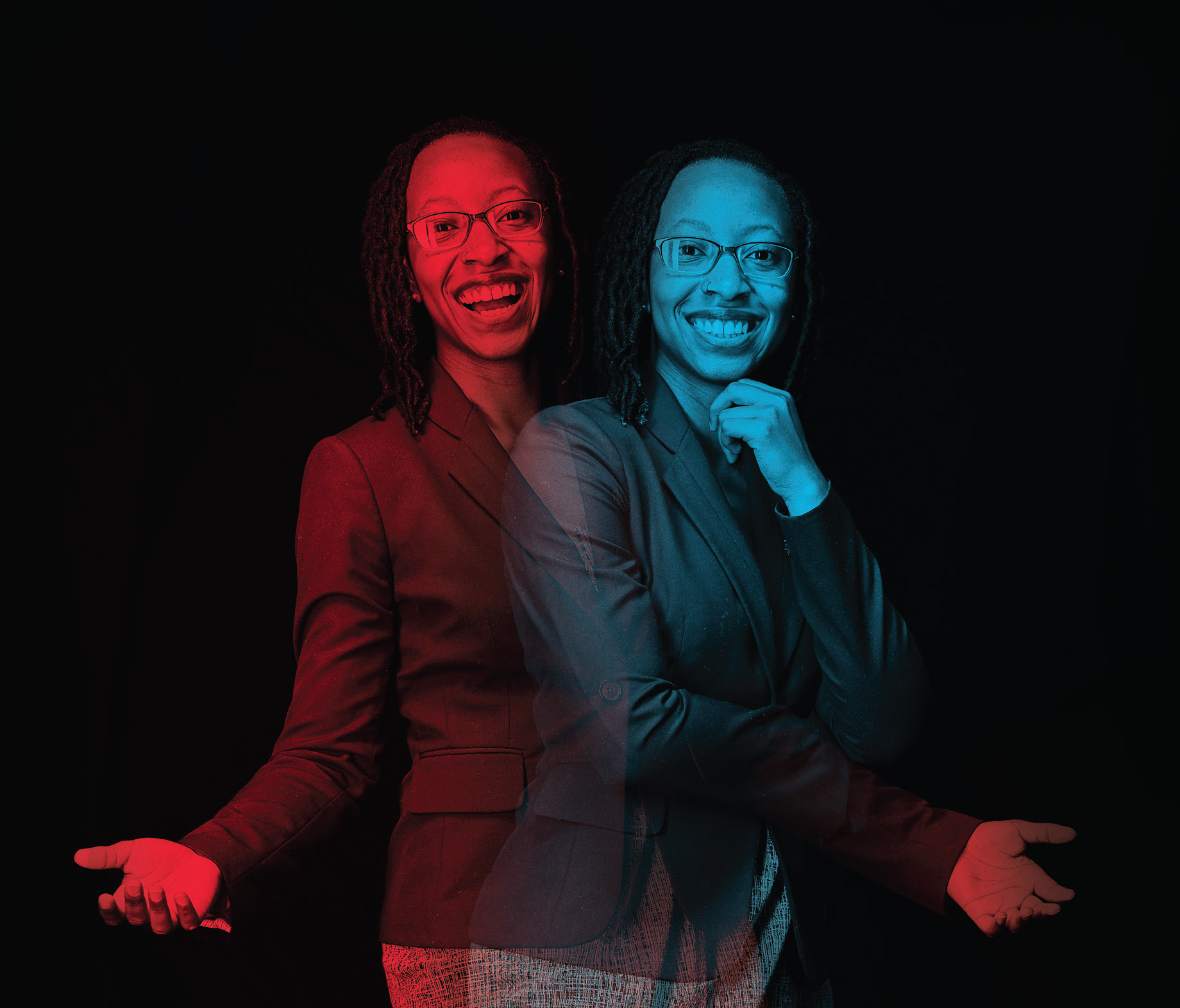 But what about the social life aspect of law school? Have their worlds overlapped yet? What's it like to see your Dad or daughter hanging out on Beale Street?
Bethany said that so far, she's just been too busy to really have too many situations like that pop up. She's involved in the Health Law Society, BLSA, she's got an interest in joining PALS for future public action sorts of activities, and she's a member of the Diversity & Inclusion Committee, which she's particularly interested in working with more and more in order to really help more underserved youth in Memphis. Her mother is a social worker and her father has worked in various settings with at-risk youth throughout his career, so she has been raised with that mindset towards community work.
So far, the only time Beale Street has seen them both simultaneously happened right before she started law school. "Interesting story," Bethany says. "Last year the school was giving out some Grizzlies tickets and my dad asked if I wanted to go with him and some friends, so I said sure. Then some of his classmates were like 'we're going out to Beale after the game!' so that was an interesting night. Going to the clubs on Beale with my dad!"
But, in case you were wondering how strong their friendship really is outside of school, when asked who stayed out later that night, Bethany replied, "Oh, we rode down there together, so we just had a good time and rode back home together too."
Demarcus knows he's lucky to have those sorts of experiences with Bethany. "It's just great to get so much time with my daughter. We may not live in the same city again after she finishes law school, so right now, I'm just enjoying our time."
It seems this father/daughter team is built to last, no matter the circumstances.