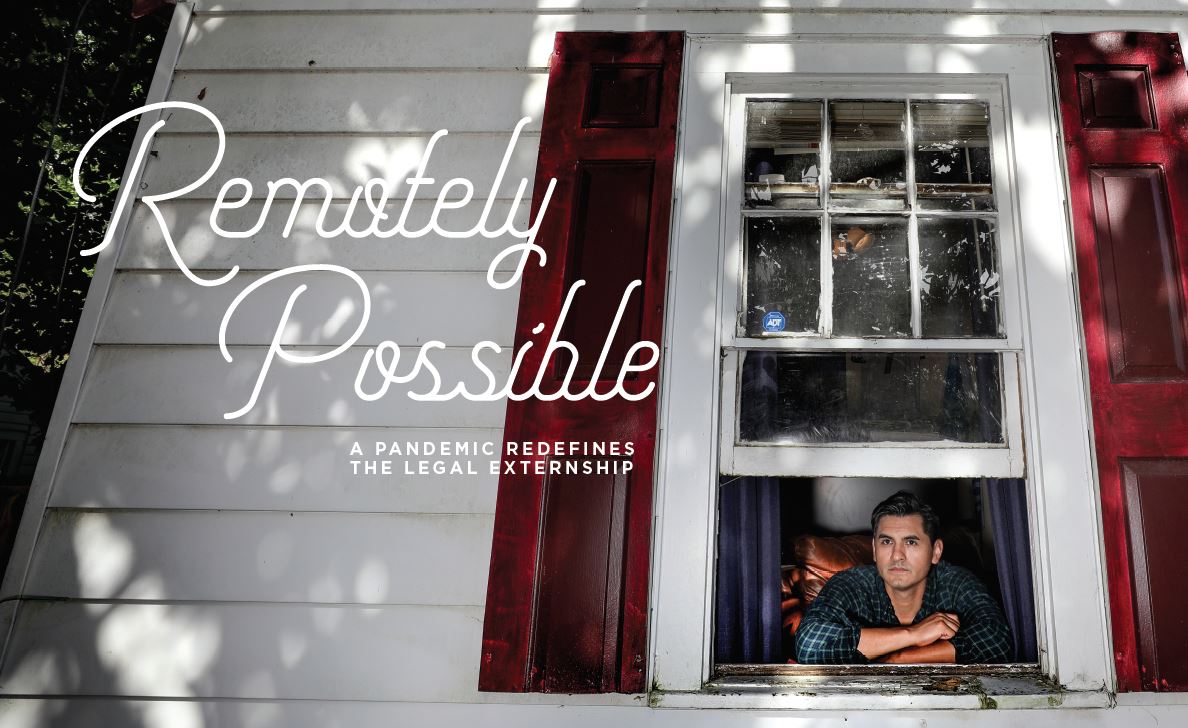 ---
THE COVID-19 PANDEMIC forced a near-uniform transition to online teaching and learning, but it didn't stop the Memphis Law Summer Externship Program from securing a record high 53 real-world placements for students enrolled in the course.
For years, the Externship Program, and those like it at law schools across the country, has been set up with the traditional structure of the law school relying on a supervisor in the court, law firm or business to make sure the law student extern in the placement has interesting, meaningful work, representative of what they would find in the real workplace one day.
This has also always meant an office at the physical location of the externship itself.
But as law offices across the country closed, courts went online, and attorneys began to work from home because of the coronavirus; there were concerns about the future of this extremely important experiential learning opportunity.
Professor Danny Schaffzin, director of the law school's experiential learning program, rose to the challenge and managed to convince attorneys, courts and clerks to do something they'd mostly never done before — supervise and monitor an extern remotely, while allowing them to work on matters that at times had never before been practiced remotely. Reaching out to every externship supervisor in the program, Schaffzin secured more placements this year than last (53) and even found five brand-new externship placements for Memphis Law students.
These are five of the Memphis Law students who took part in this groundbreaking summer externship program and the environments they've embraced as their remote workspaces throughout this pandemic. Their experiences will pave the way for students and attorneys as the legal world moves through and beyond the pandemic.
Miguel Rocha - Class of 2021, Externship with the Community Legal Center, Immigration Justice Program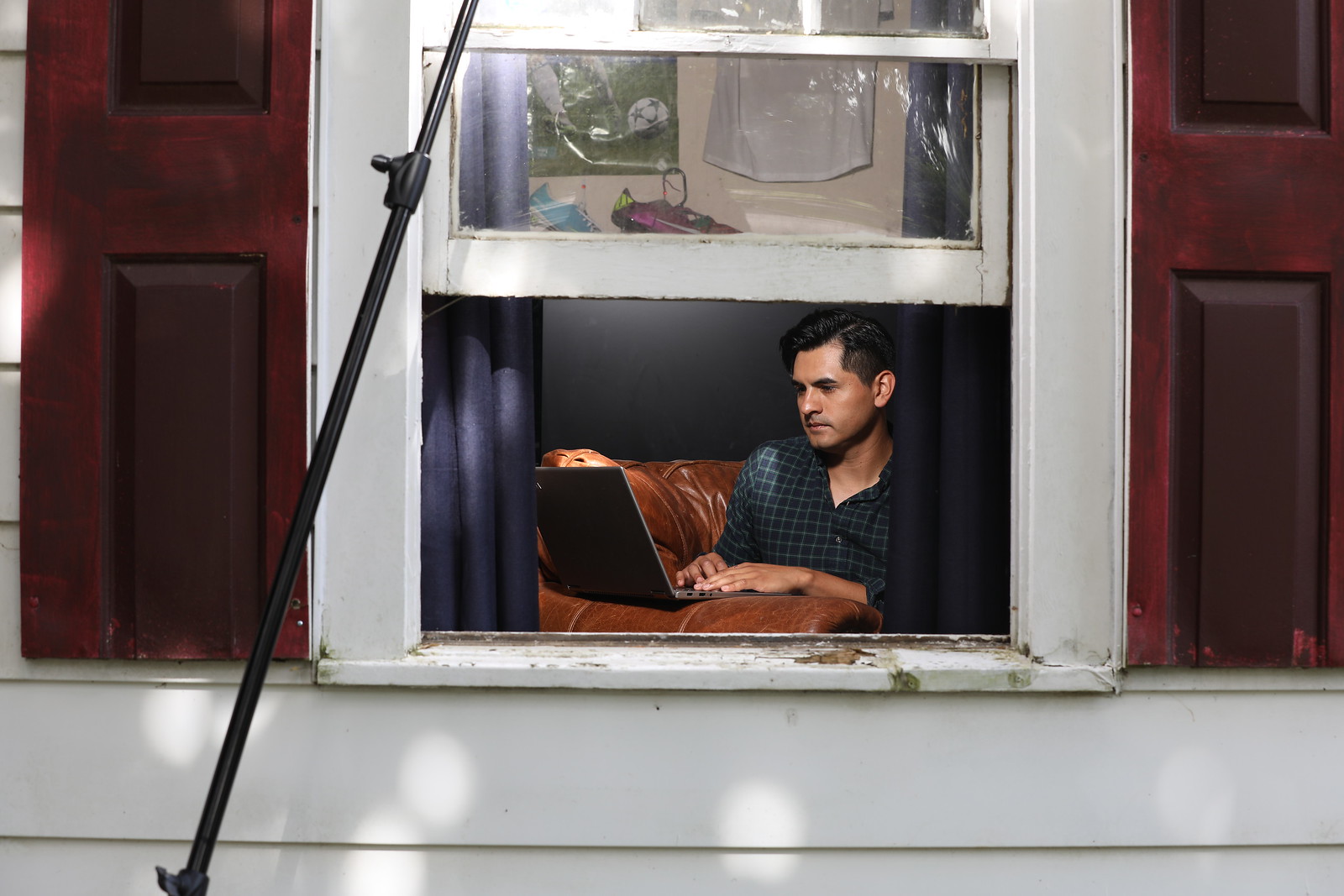 "I've had endless hours of Zoom meetings and phone conferences. Technology was a huge part of this externship experience, with applications such as Zoom, WhatsApp, Skype and others all being used throughout the day. But there were instances where the technology would fail and I quickly learned that we had to continue our work because clients needed our help — with or without the technology at-hand. My hope is that remote working conditions and technology will continue to be a part of our future legal system as a result of this pandemic, because there are numerous benefits that improve our justice system and make it more accessible to everyday citizens."
Alexa Dennis - Class of 2021, Externship with the Tennessee Innocence Project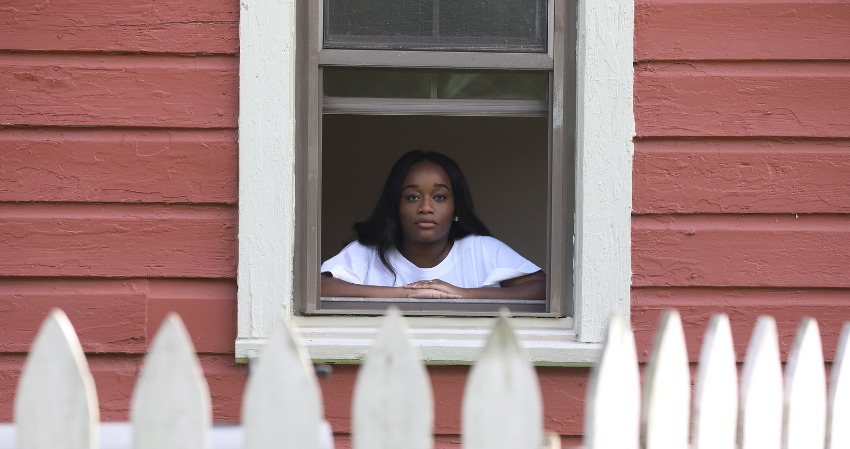 "Working remotely has made me more creative and independent. I've found that rather than immediately asking a colleague for help or sending an email asking for prompt assistance, that working remotely has helped me attempt to find solutions on my own first. This has helped me to think more critically about issues and develop creative solutions to problems, which I believe are essential skills for all attorneys in the workplace."
Rachel Jackson - Class of 2021, Externship with FedEx Express, Employment Litigation, Employment Law and Commercial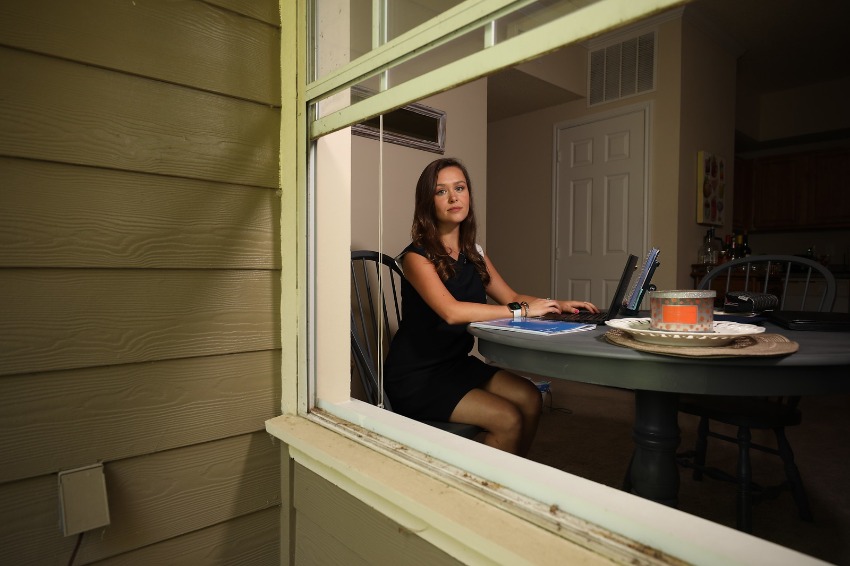 "When I first found out I'd be working remotely, I thought I'd be pretty much on my own. But I don't feel 'on my own' at all. I never expected that I would feel as incorporated into the FedEx department as I am. I feel a part of the office, just in a different location. It's been so useful to have technology that allows for instant communication, and everyone there has really made me feel like a part of a team."
Judith Denham - Class of 2021, Externship with Justice Holly M. Kirby, Tennessee Supreme Court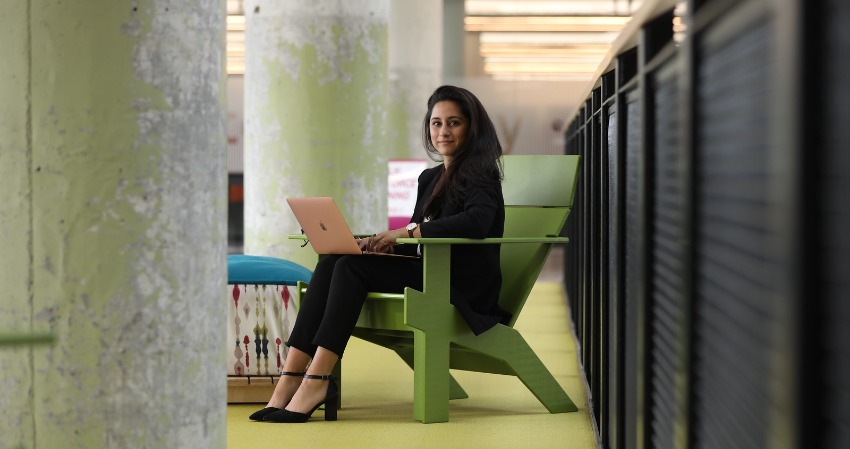 "When I first learned I would be working outside of the traditional office, I anticipated that the whole of my externship experience would proceed remotely. I did not expect to have the opportunity to witness two rounds of oral arguments before the Tennessee Supreme Court, but in an effort to adjust to our current circumstances, the Tennessee Supreme Court held oral arguments remotely for the first time ever via Zoom. I was able to be physically present (but safely distant) in Justice Kirby's chambers while she presided over these cases. Observing her navigate this new platform was a great chance to witness firsthand the adaptability and efficiency of judicial process and procedure."
Kately Dagen - Class of 2021, Externship with Judge Bernice Donald, U.S. Court of Appeals for the Sixth Circuit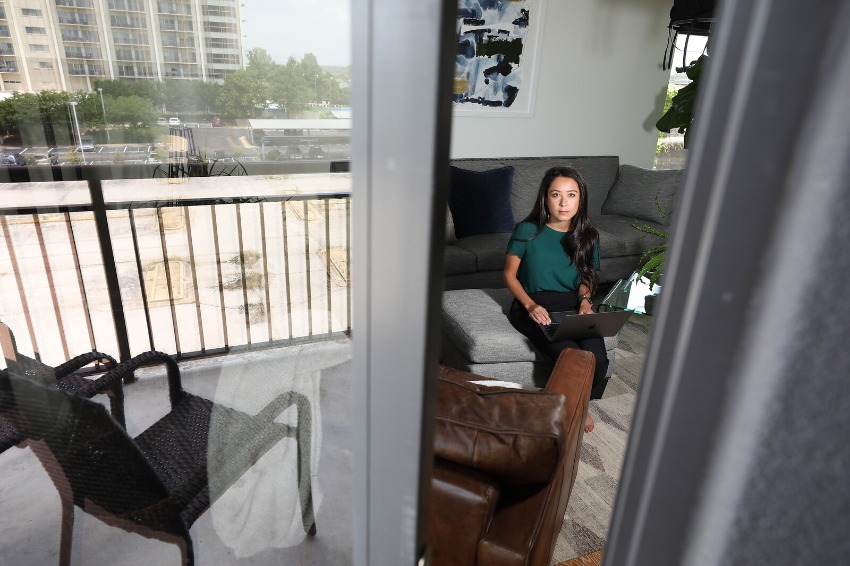 "The remote aspect of this summer's externship actually fits nicely into a theme I have found in law school: being pushed out of my comfort zone and presented with complex issues that require problem-solving. These unprecedented times have enhanced my ability to think critically and independently when faced with challenges. I am sure that my experiences this summer will inform
my future studies and work as a lawyer."