---
The Benjamin J. Hooks chapter of the Black Law Students Association (BLSA) at the University of Memphis School of Law has held the Kenneth Maurice Cox Ceremony immediately preceding the law school's graduation ceremony for more than a decade.
The Cox Ceremony, named after the law school's first Black graduate, Kenneth Maurice Cox, gives BLSA the opportunity to recognize each of its graduating members for their contribution to the law school's academic, cultural, and professional environment.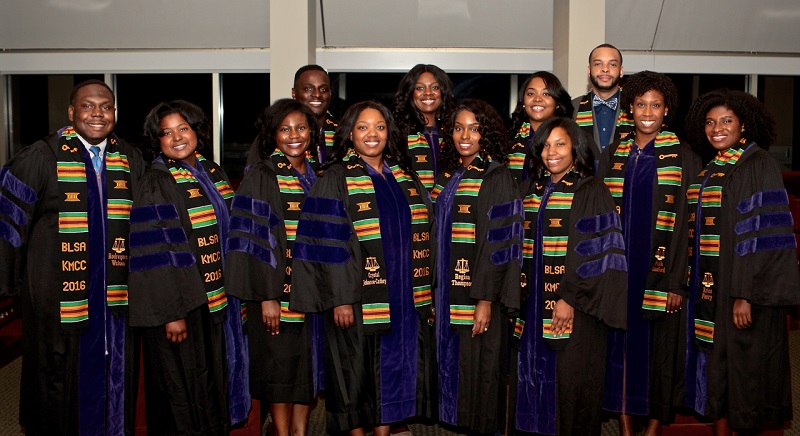 Countless Black graduates have taken part in this annual tradition, but far too many individuals are unaware of the history and tragedy associated with the events namesake.
Before he even arrived at the University of Memphis School of Law to ultimately become its first Black graduate, Kenneth Cox was already well acquainted with success.
One of 10 children growing up in the Orange Mound neighborhood of Memphis, Kenneth attended Melrose High School and excelled across the board. It was at Melrose where he became a member of the National Honor Society and participated in the track team, the Melrose Science Club, was a member of the Student Council, and was voted "Best Dressed" amongst all of the young men at Melrose. His classmates twice elected him to serve as President of his class, and he held that position until he graduated in 1960.
Soon after graduating from Melrose he attended Morehouse College in Atlanta and then came back home to Memphis to become closely involved with the Civil Rights movement and enroll in law school at the University of Memphis, ultimately becoming the law school's first Black graduate in 1966.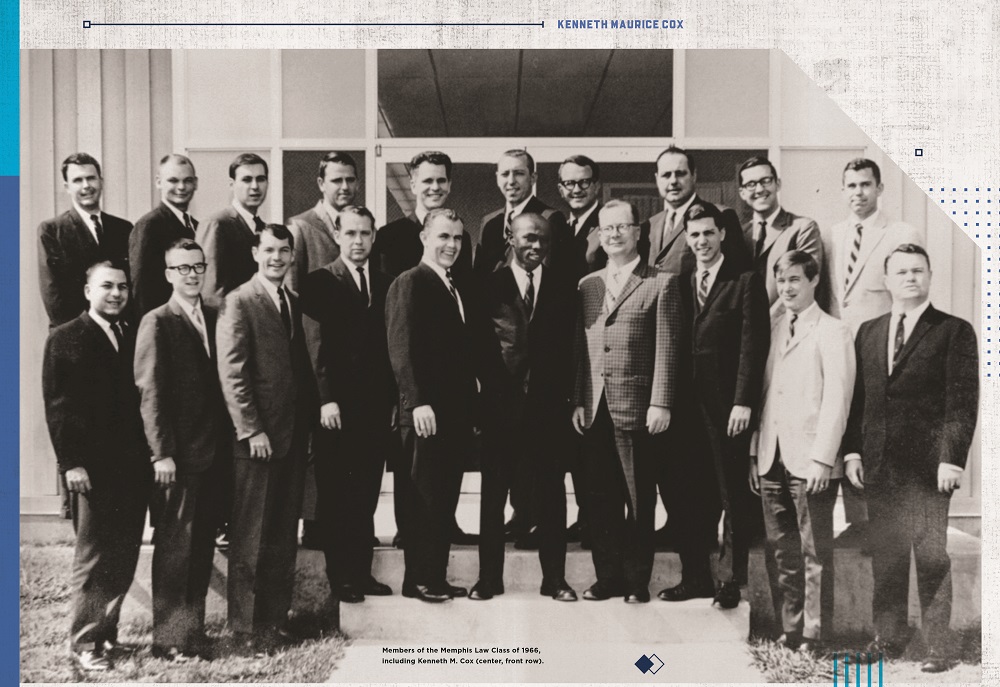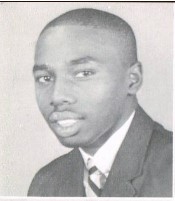 An ardent and vocal civil rights worker, Cox soon became involved in local movements and civil rights work. A 1970 Tri-State Defender article about his untimely death stated that "Kenny," as he was known to Memphians, participated in many political campaigns, including the 1966 campaign for John Jay Hooker and Ross Bass, in addition to serving as President of the local NAACP, where he was a youth delegate to the national conventions for several years, and also a member of the Shelby County Democratic Club.
As involved as he was in the civil rights and political scenes in Memphis, he would also see some of the bleaker moments in Black people's fight for equality in Memphis as well. The first riot of 1968 as an outcome of the Sanitation Workers Strike, in which violence sporadically broke out, resulted in the young attorney being added to the city's list of persons victimized by police brutality. However, instances like that did not dim his passion for the cause of human rights and equal justice.
It was not long before he saw his civil rights-related activist work turn into a career of sorts. He served with distinction as an attorney and field representative for the U.S. Commission on Civil Rights in Memphis and soon thereafter for the Kentucky Commission on Human Rights in Frankfort, Ky.
Cox then began what would ultimately be the final act of his career and tragically too-short life.
He made the decision to enlist in the Army, with the ultimate goal of serving in the Judge Advocate General (JAG) Corp.
He entered active-duty military service with the U.S. Army on January 17, 1968 and was immediately assigned to the Staff Judge Advocate (SJA) office at Fort Leavenworth, Kan., until directly commissioned and concurrently promoted to Captain on February 7, 1969. Several weeks later, Cox began attending the Judge Advocate General's Basic Course at Fort Lee, Virginia and then was a member of the 50th Basic Course at the Judge Advocate General's School in Charlottesville, Virginia not long after.
After graduating in May 1969, Captain Cox was assigned to the SJA office at Fort Meade, Maryland, where he served as defense counsel, making friends and garnering the praise and respect of his colleagues immediately.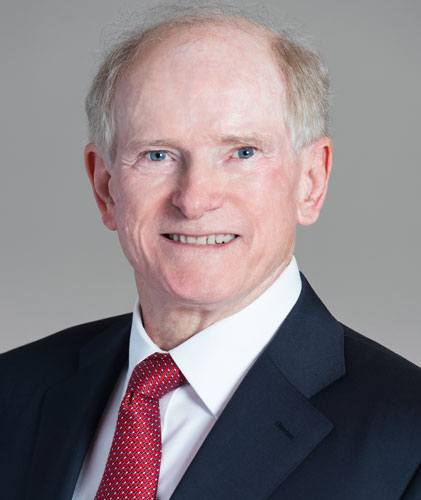 "Ken and I were assigned to the same military defense detachment in Fort Meade," said Mark Tuft, a former JAG Corp colleague of Cox's, who went on to years of successful private practice in California. "We were handling a dozen or more cases every day and Ken and I got to know each other really well there. We also lived together off-base, along with our wives, and hung out together, had BBQs together, and just spent an incredible amount of time together that year. We became very good friends. It was a really magical time."
He served for a year at Fort Meade before being reassigned to Korea, where he arrived on May 16, 1970 and assigned to Korea Support Command. The Army took notice of his record of success and skillset and he soon became the Chief Defense Counsel at Yongsan Garrison in Seoul, South Korea.
Captain Cox was dropped into Korea and quickly connected with some of his former classmates from his JAG training school days. John O'Brien was in the class below his in Virginia in JAG school and was deployed to Korea during the Vietnam War about a month after Cox, where they immediately kindled a friendship and established a great professional relationship as well.
"I met Ken in Korea and we hung out a lot together, socially off-hours, and worked together a lot professionally" said Mr. O'Brien, who went on to many years of successful private practice and co-founded his own San Francisco-based law firm, from which he retired in 2018. "We were actually made a trial team, with me serving as prosecutor and Ken as the defense, so we got to know each other really well. After a month or so, both of our wives moved to Korea to be with us and we all ended up getting apartments together on the same floor. Ken and I would ride to the army base together. We'd try cases together. Then we'd socialize and hang out together with our families after-hours and on weekends. We were all extremely close."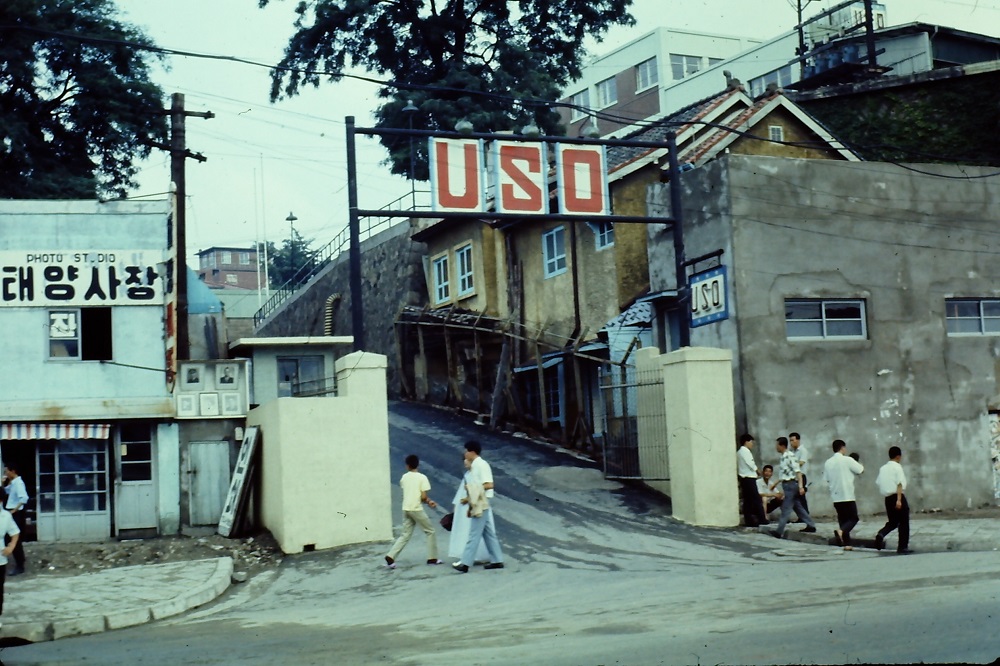 As part of his routine duties, Cox often traveled by helicopter to remote areas to interview witnesses for trial. Most of the time, these flights took place using small, unarmed observation helicopters, with the First Calvary Division dedicating one of their own helicopters for Army lawyer's use for a half day each week. It was known as the "lawbird."
On October 8, 1970, after being appointed to a court martial case, Captain Cox took the lawbird set to arrive at Camp Page to investigate items on behalf of his client. In fact, his oft-times trial partner Captain O'Brien was supposed to be on the same flight with him that day.
"I got rescheduled early that morning," said O'Brien. "I dropped Ken off at the heliport, said goodbye to him, and headed down to the stockade, intending to go to Camp Page later."
Tragically, the Bell OH-58A Kiowa helicopter Captain Cox was in crashed near Chun-Cheon, Korea, en route to its final destination, killing both the pilot and Captain Cox immediately.
His friends and service members were devastated.
"I never got to try a case with him," said Mr. Tuft. "It was so tragic, because on the day he died, it was supposed to be the very first time, a real special occasion, that I was going to be the military judge and he was going to be the defense counsel. We were really looking forward to it, but it never got to happen."
"His last words to me were 'Well, Mark, at least I know I'll get a fair trial up there with you.'"
It was a tragic end to one of the most promising lives, according to those who knew and served with him.
"I always thought Ken was the kind of person who could really go far in politics, maybe even be the first Black President of the United States," said Mr. O'Brien. "He was just that dynamic of a person. You knew he was going somewhere big. There was no denying it."
"I have every reason to believe that Ken would have been a noted lawyer and figure had he lived, there's no question about it whatsoever," said Mr. Tuft. "He was extremely effective and enjoyable to be around. You just knew he was going to go places. He got along with every single person that ever met him. He was so effective in communicating with anyone that disagreed with him. Rather than get in your face, he'd much rather persuade you and convince you of his position in an incredibly effective manner. Just a darn good lawyer."
Captain Cox wasn't in Korea long, a mere nine months, but the impression that he made on his colleagues was deeply felt.
His work and dedication were also noticed by his superiors in the Army and JAGC as well.
Shortly after his passing, the U.S. Army in Korea obtained a plaque and dedicated it to Captain Cox on November 6, 1970. It was placed in Building 2566 at Yongsan Garrison in Seoul, which was then designated as Kenneth M. Cox Memorial Hall from that date until March 2, 1999. On that date, the designation was changed to Building 4364, which was the military justice building at Yongsan that included the courtroom, Trial Defense Service, and Military Justice divisions, all of which Captain Cox had direct involvement with during his time in service.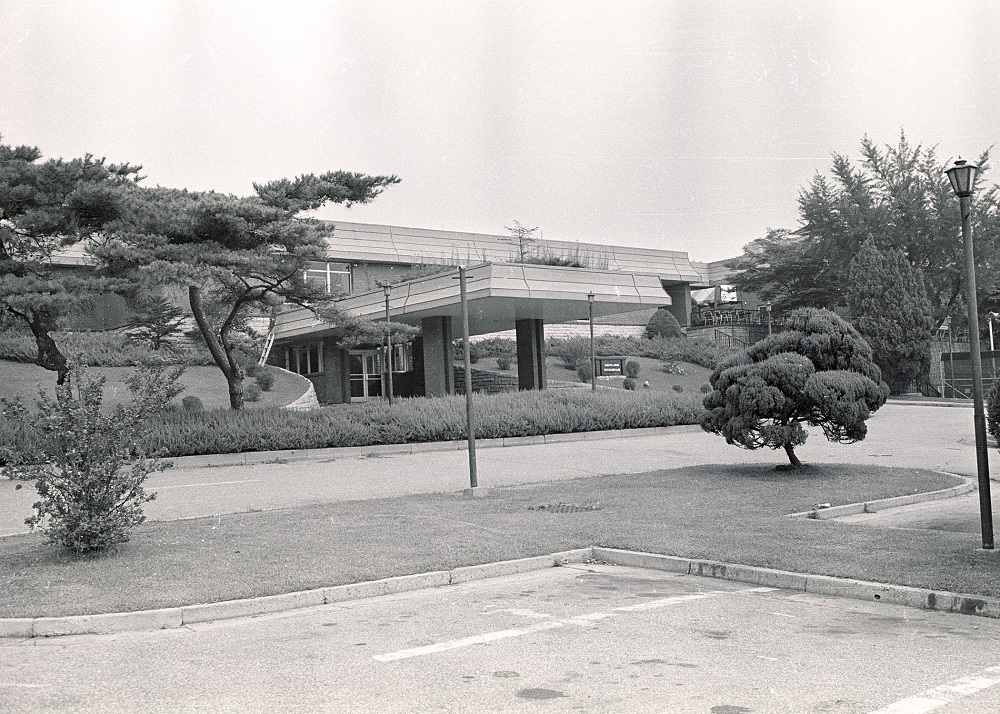 Most recently, on November 6, 2020 – 50 years to the day after the original plaque was dedicated to Captain Cox at Yongsan in Seoul – U.S. Army Colonel Michael F. Tremblay signed a Memorialization Order designating the foyer of the BG Bruce Babbitt Judicial Center as the Kenneth M. Cox Memorial Hall. The original plaque from 1970 was rededicated and rehung in this new place of honor, alongside a portrait of Captain Cox.
Kenneth Cox achieved milestones wherever he went, though he may have been there only a short while. From the law school to the Army, memorials, ceremonies, and dedications are still taking place in commemoration of him and his achievements.
Some say he could have changed the world had he been able to avert that horrible tragedy, but it seems he's still making a difference in people's lives and memories despite it.